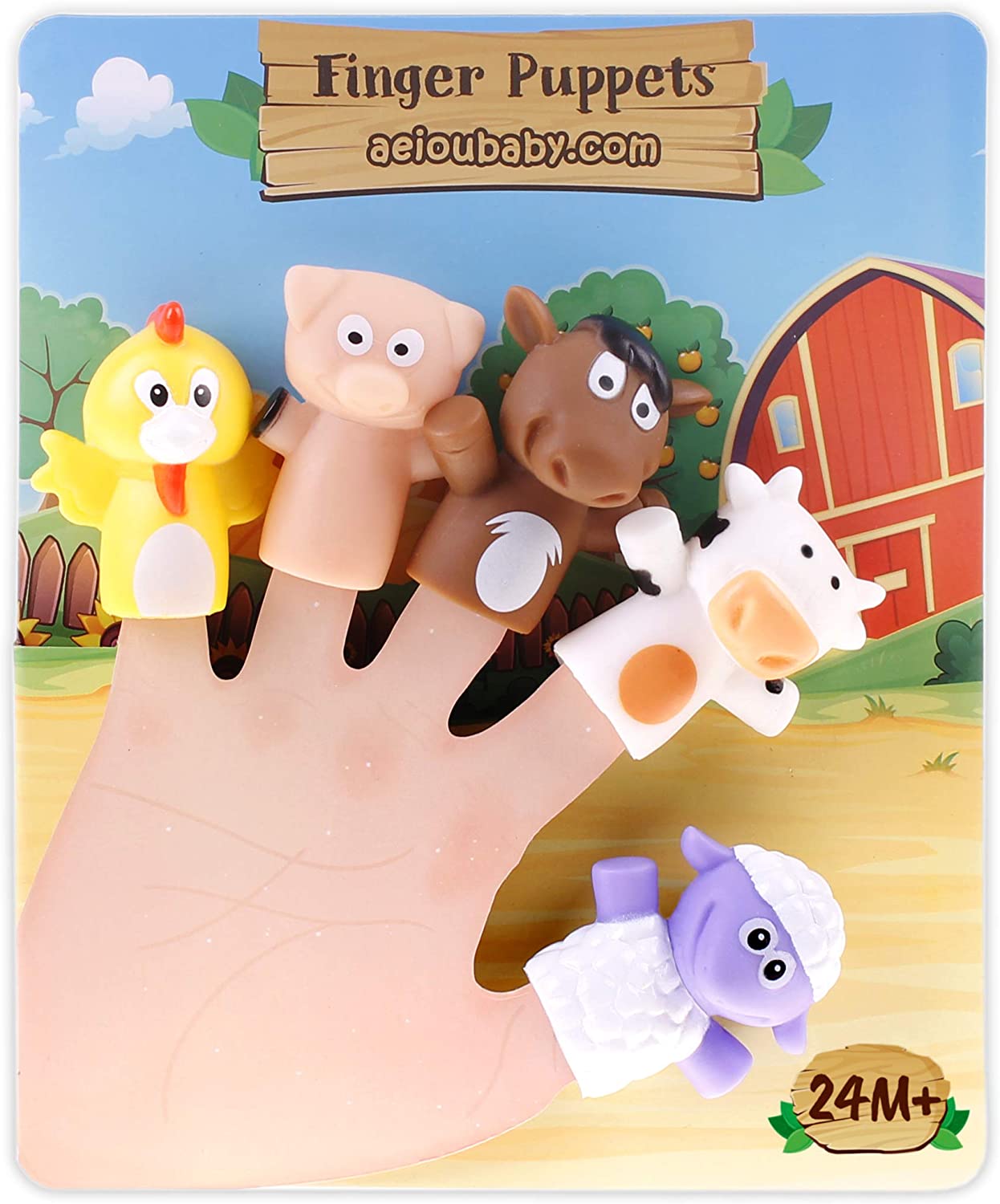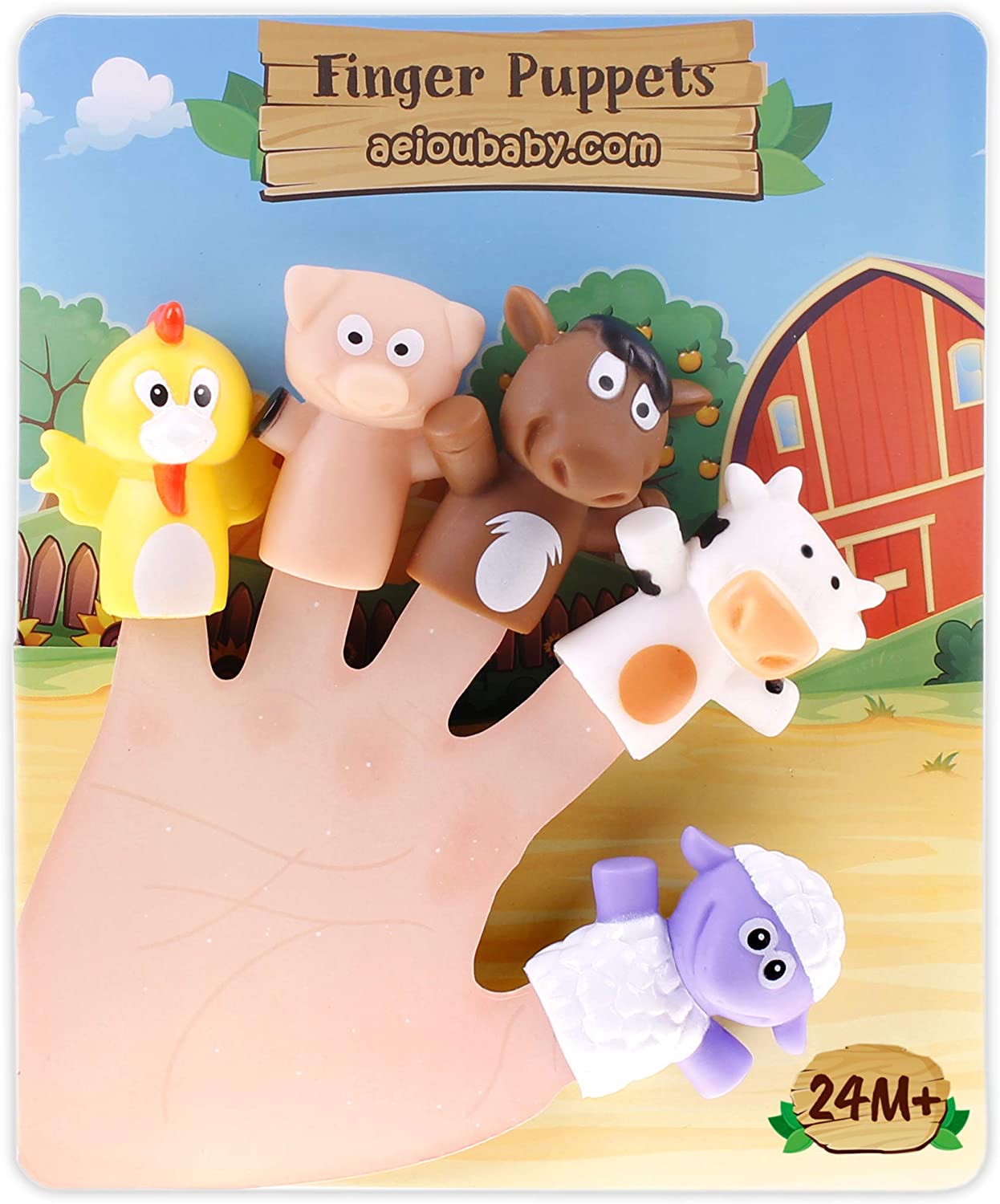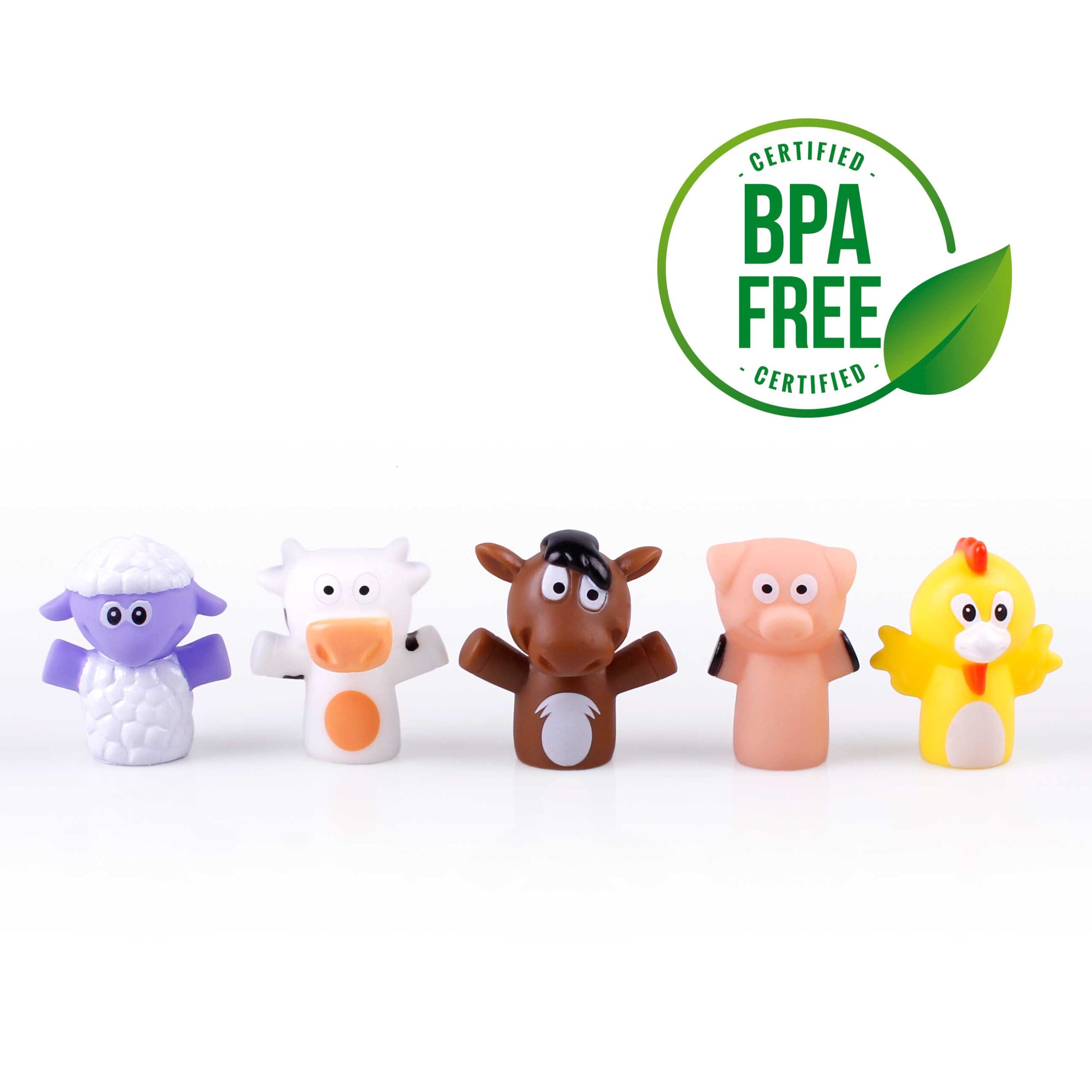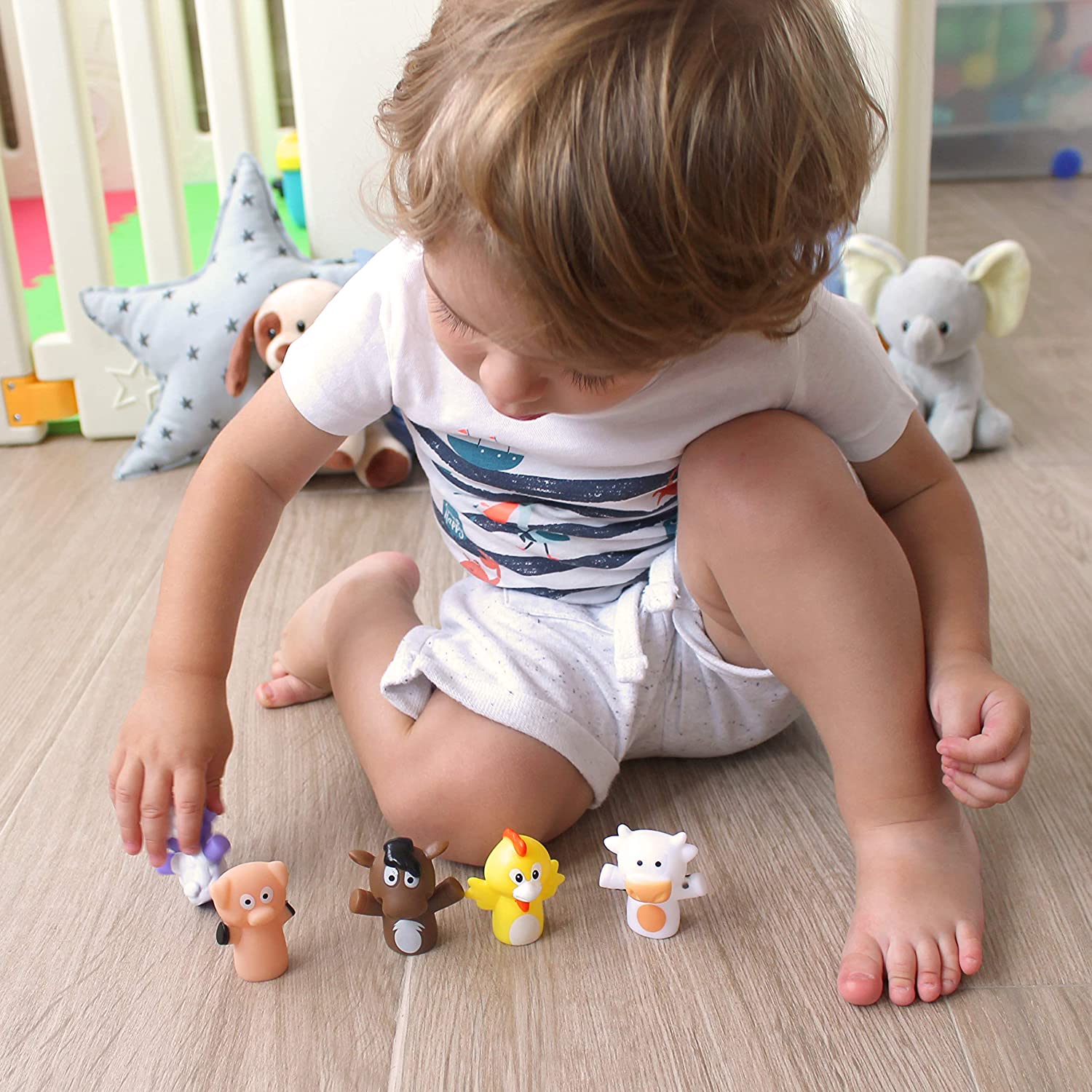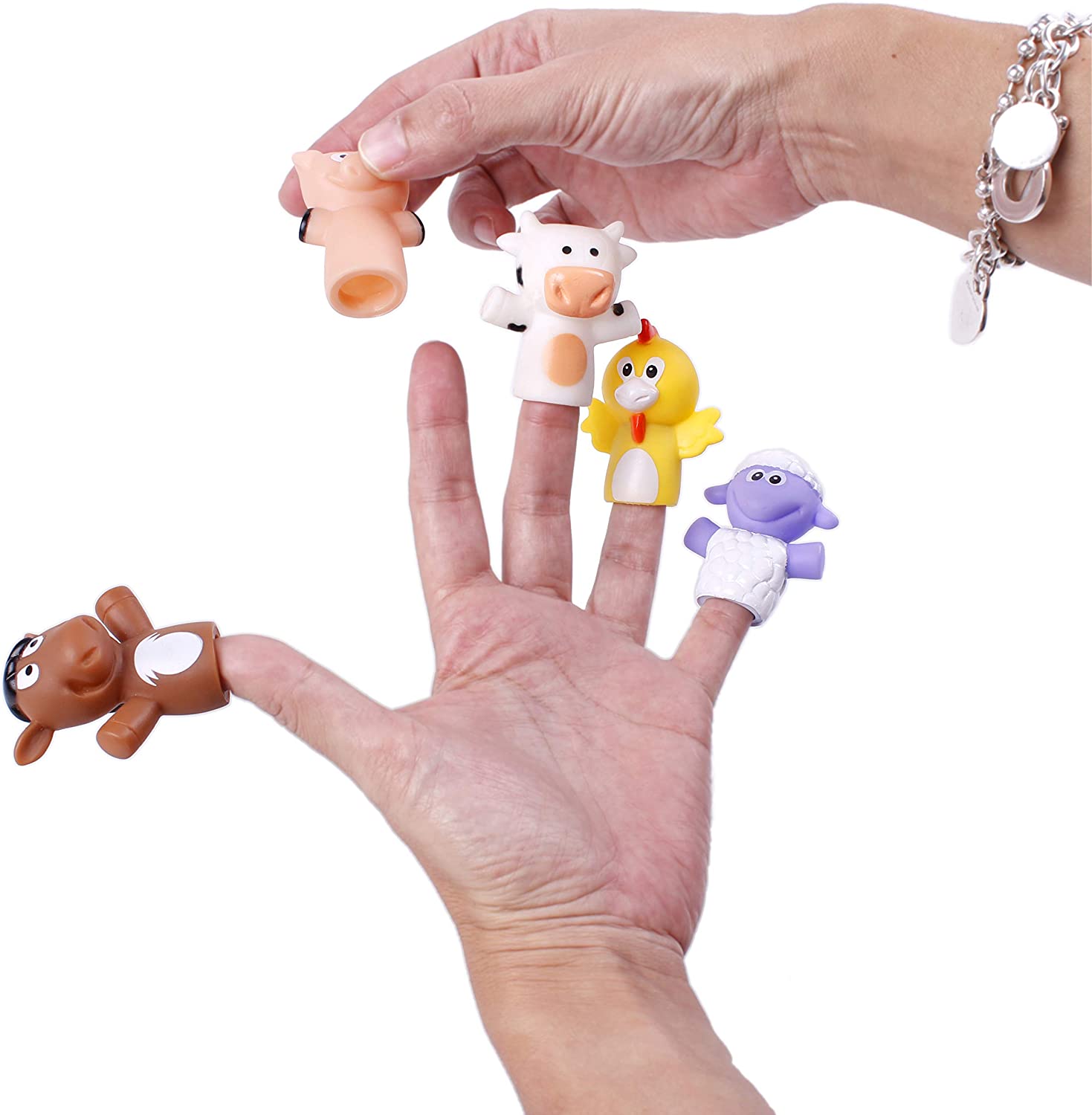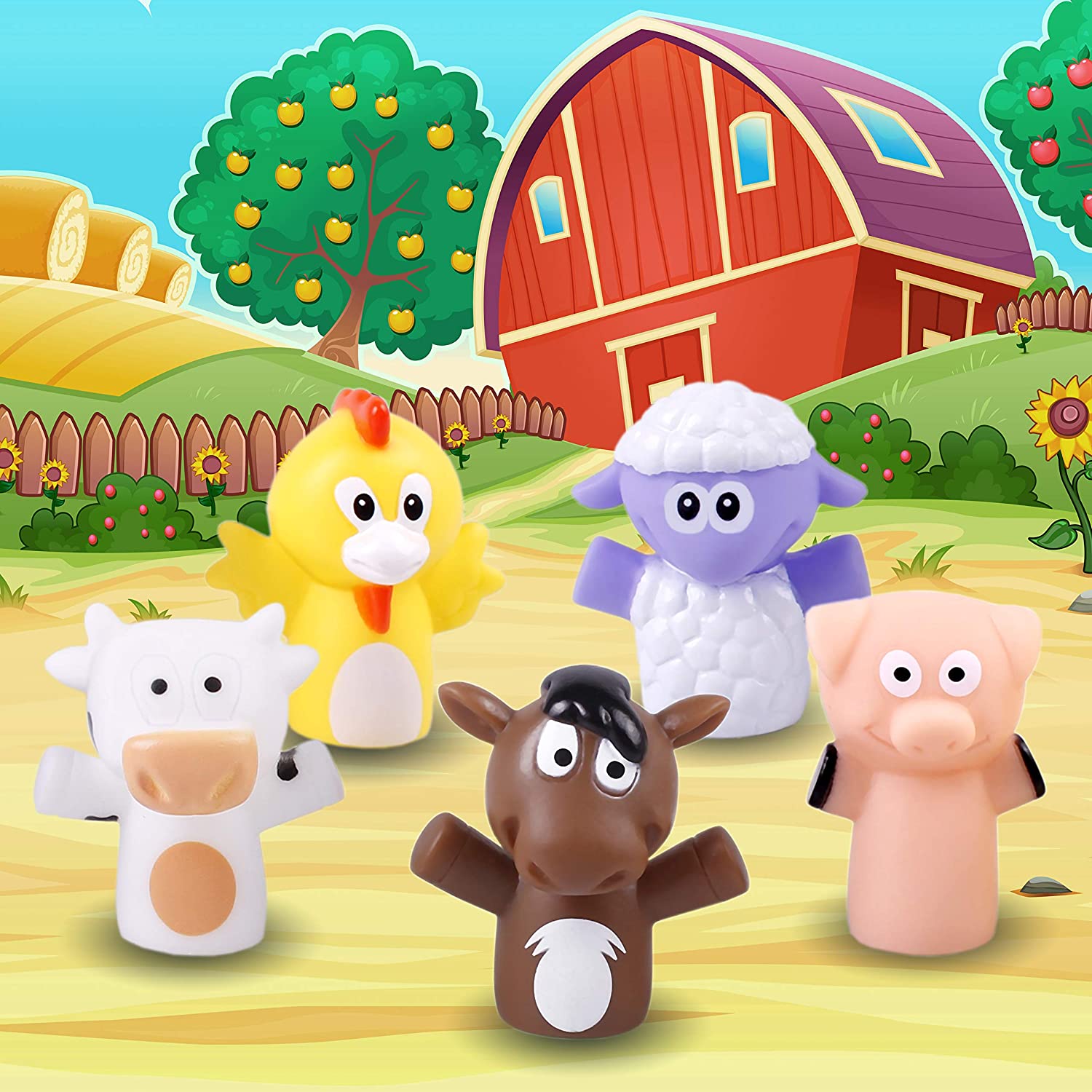 Finger Puppets | The Farm
Five adorable farm animal finger puppets, perfect for keeping your little ones entertained. Simply put them on your fingers and discover thousands of ways to use them, from telling stories to learning animal sounds... you can even use them at bath time! The perfect alternative to avoid screen time and keep children entertained when you leave the house.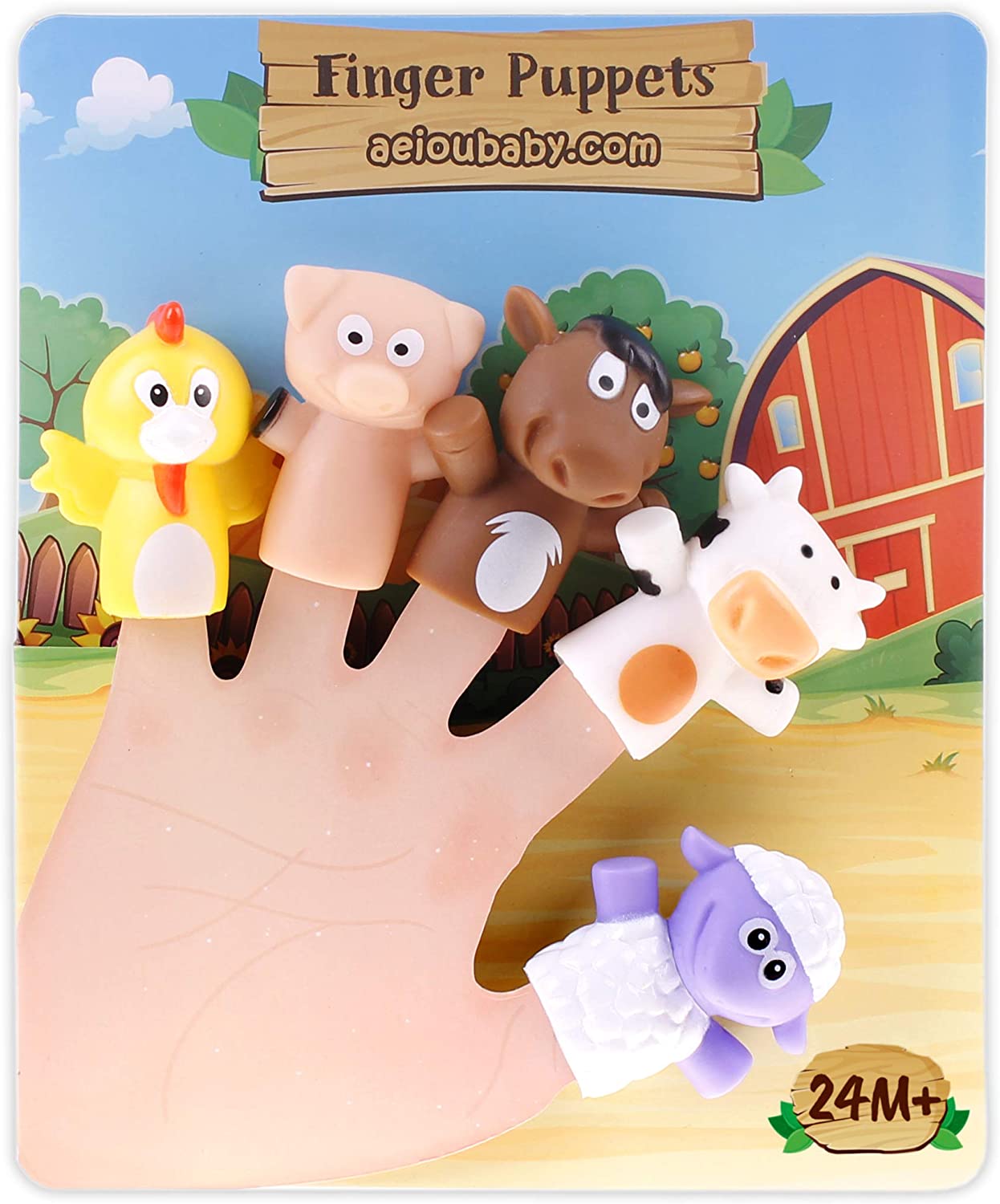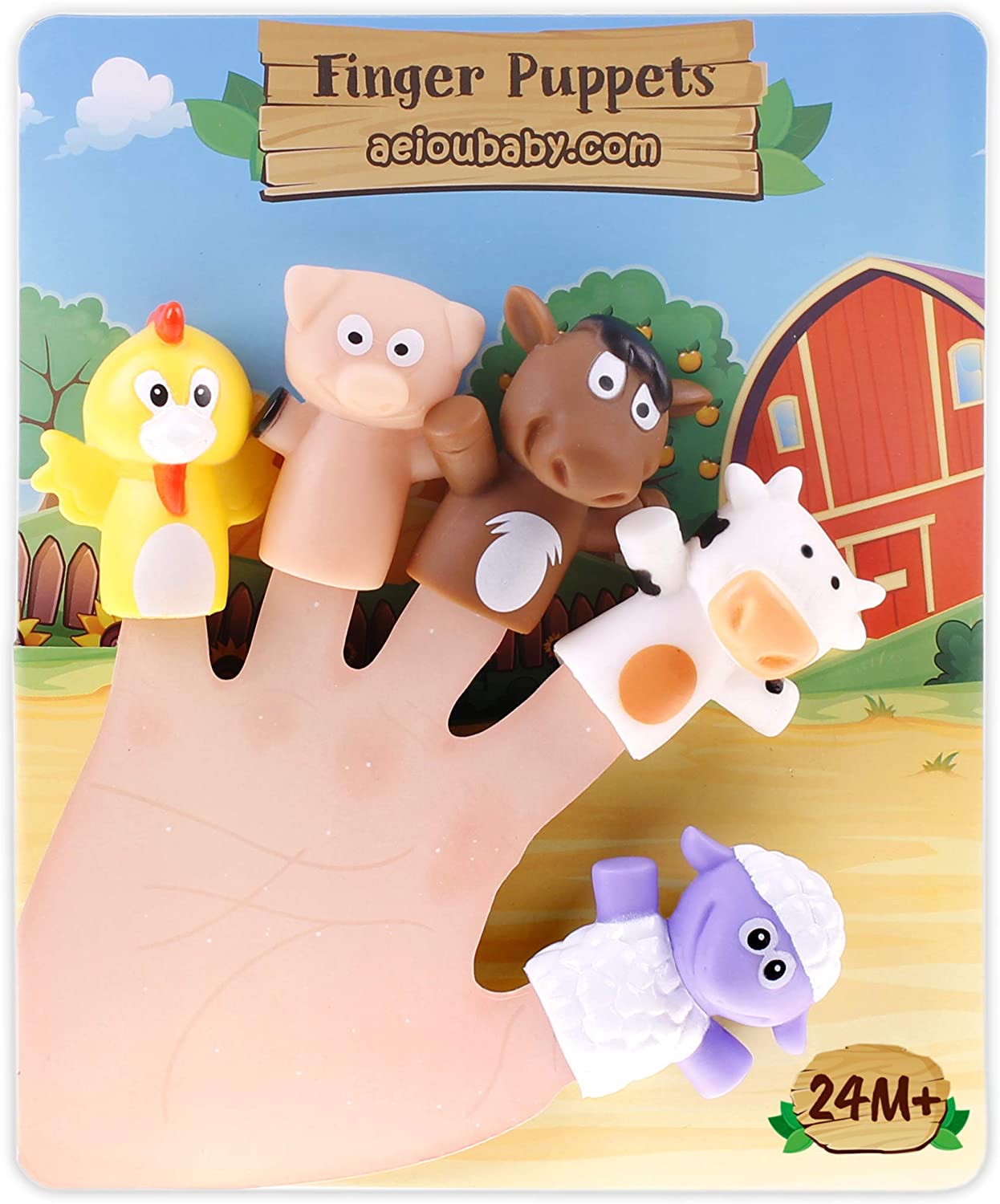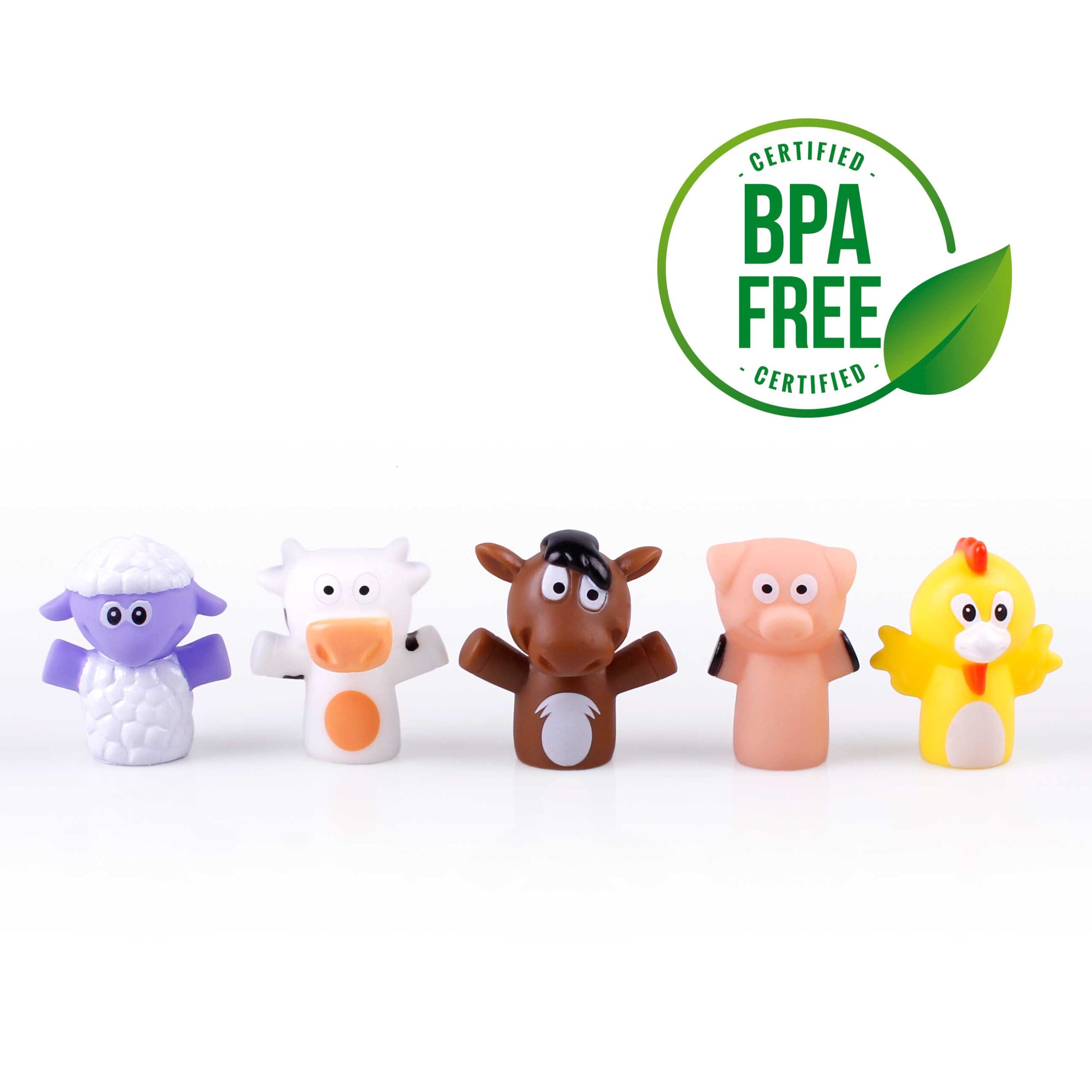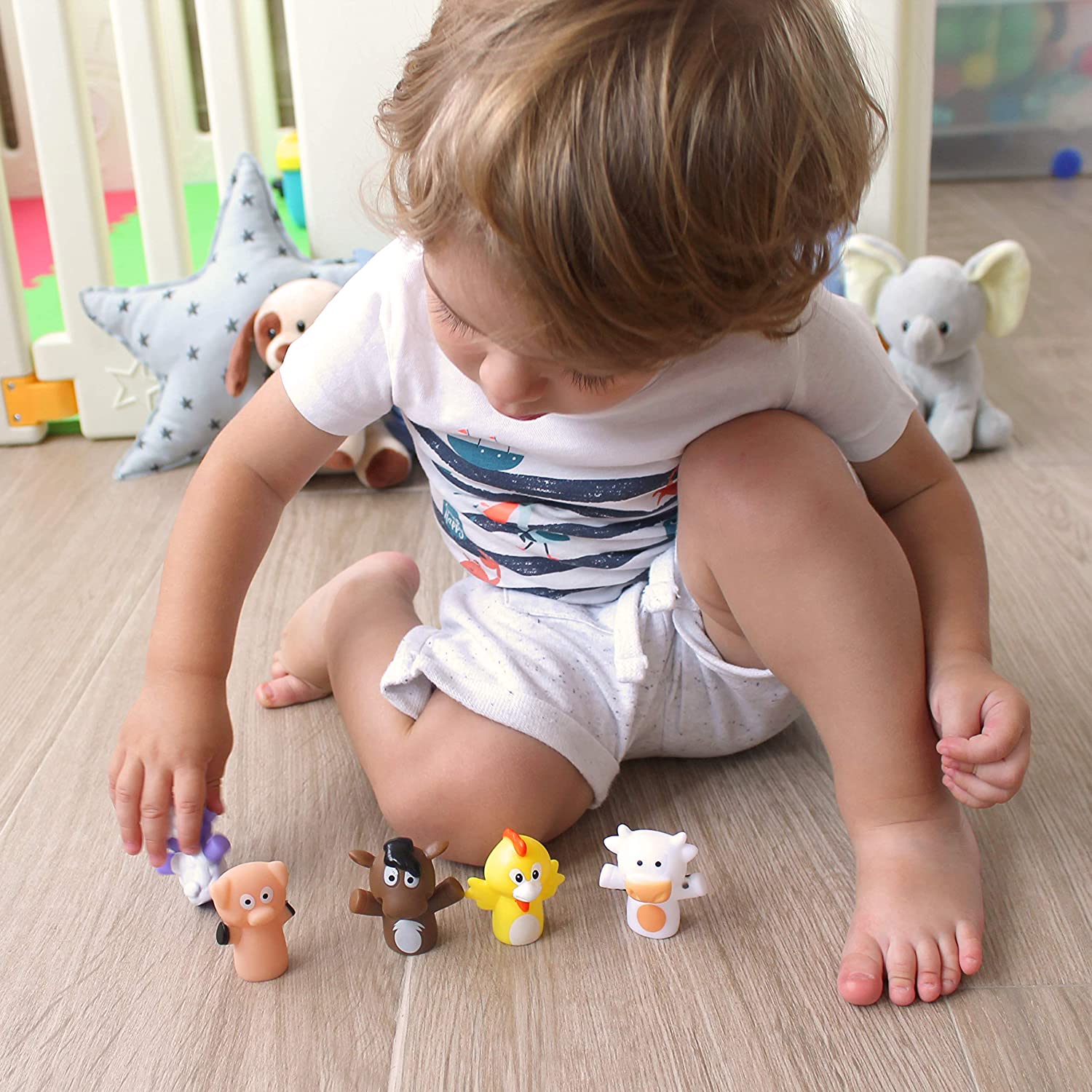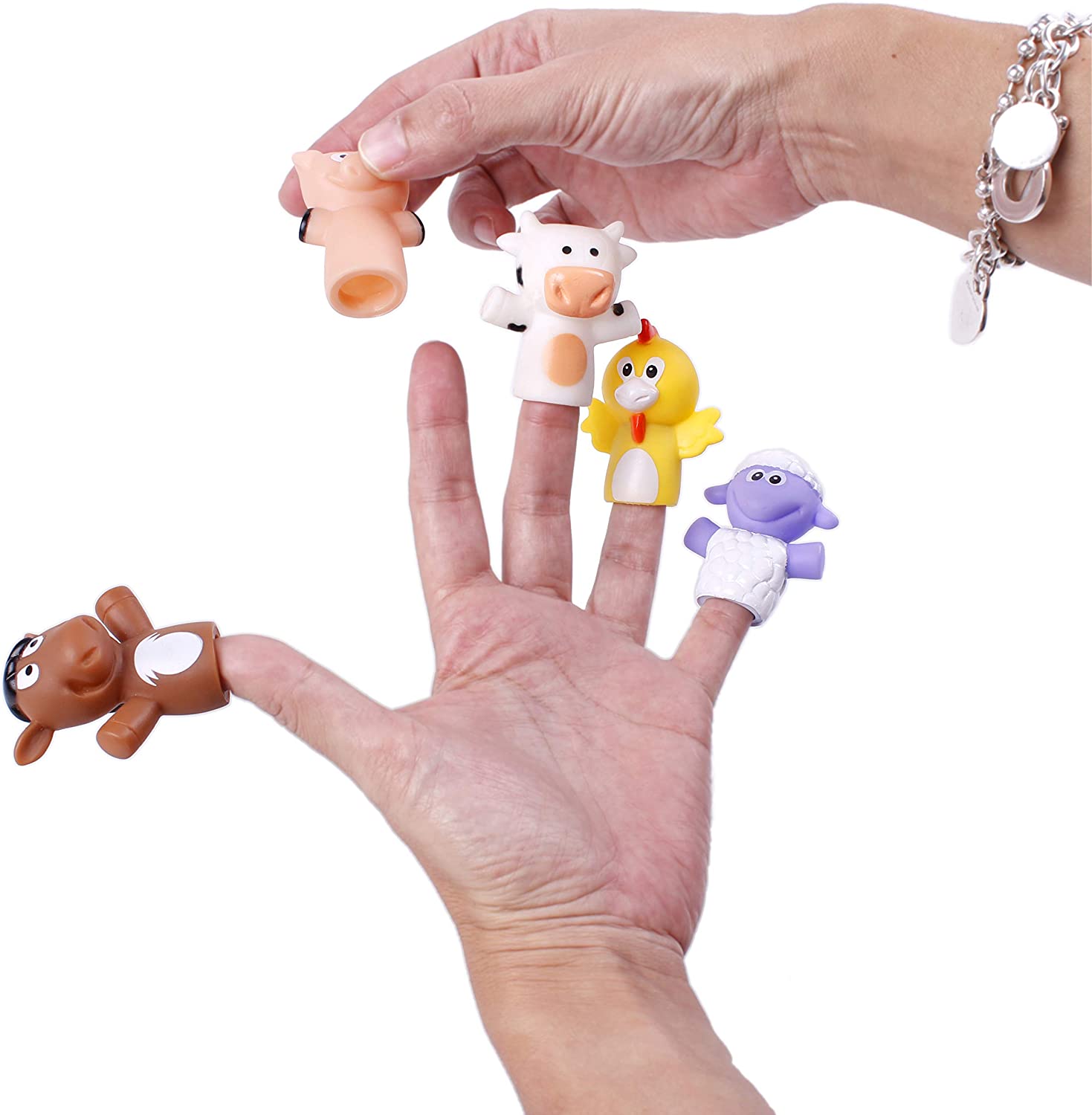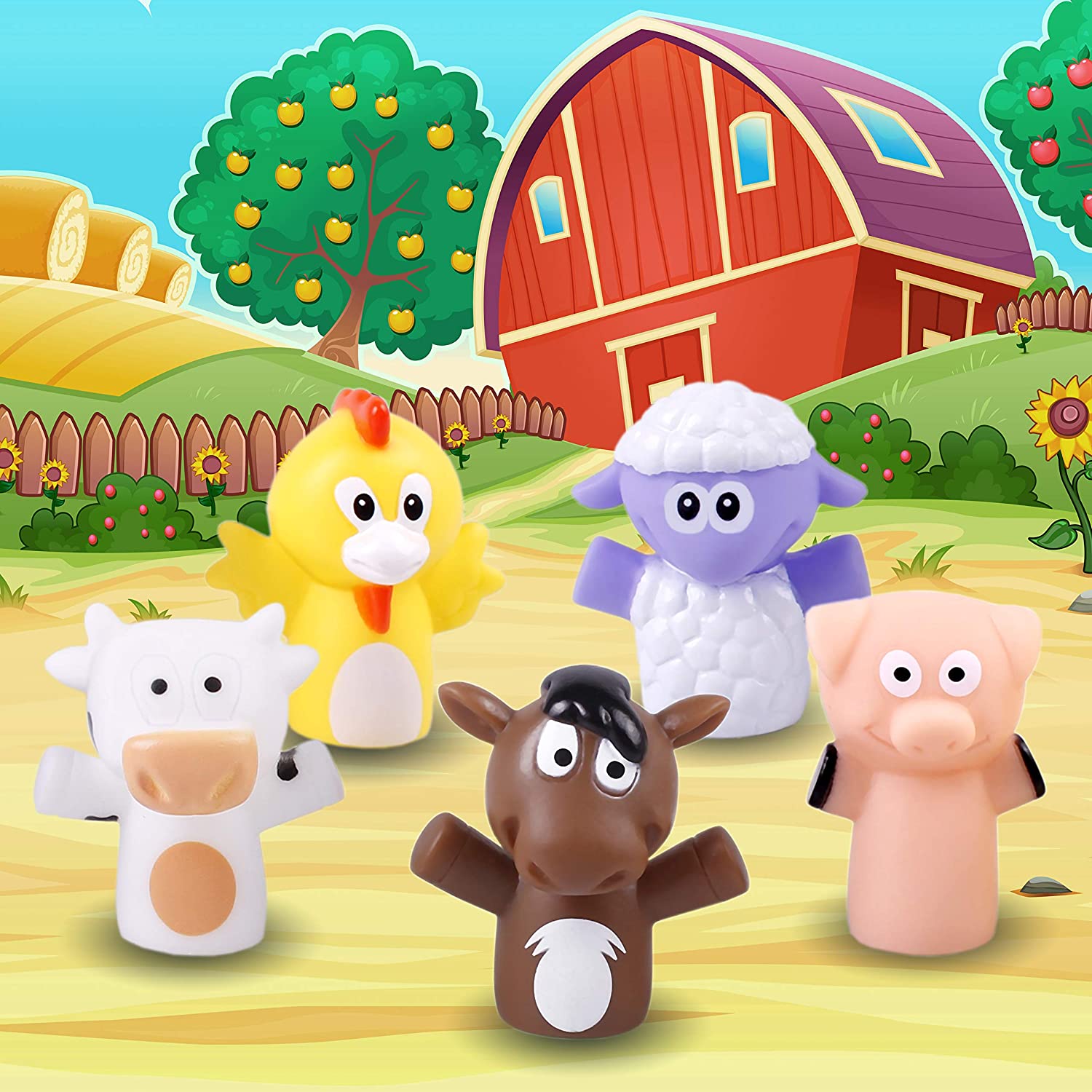 ---
Resistentes 

Diversión en cualquier lugar

Gracias a su material suave pero resistente, son perfectas y totalmente seguras para los más pequeños. Ideales para jugar dentro y fuera de casa sin preocuparse por nada.

Waterproof

También en la bañera

Si tu peque quiere llevarlos a la bañera, ¡no hay problema! Puede usarlos tranquilamente porque son resistentes al agua, tan sólo debes secarlas bien al terminar.

Didácticas

Aprender jugando

Jugar con marionetas favorece el desarrollo de la imaginación y la capacidad de concentración, además de ser un estupendo recurso educativo para que aprendan mientras se divierten.
---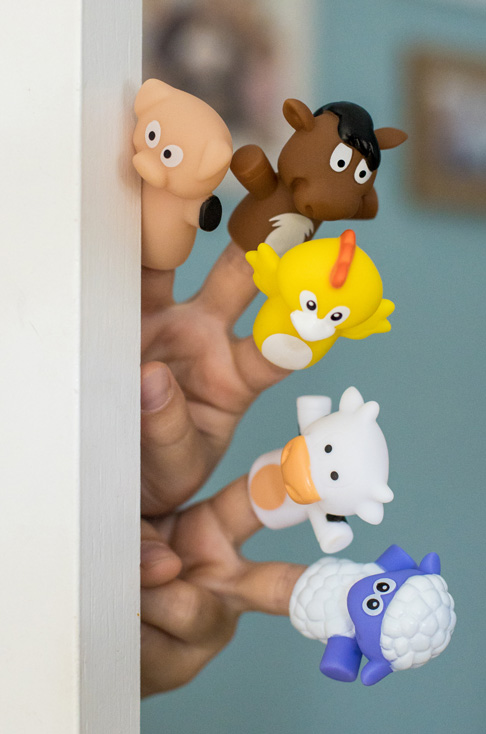 Invitan a compartir tiempo de juego en familia
Adaptadas a los más pequeños

Por su material libre de tóxicos, sus dimensiones y su textura suave y blandita, son totalmente seguras para los niños, ¡incluso si se las meten en la boca!

Favorecen su desarrollo

No sólo desarrollan la creatividad y la imaginación de los niños, manejándolas solitos mejoran su psicomotricidad fina y la interacción de los personales les permite trabajar las emociones, valores como la empatía, la frustración o la generosidad, lo que favorece su desarrollo social.

Evolutivas

Podrás usarlas de mil maneras distintas, inventando historias, cantando juntos… el límite ¡tu imaginación! Adaptando el juego a la edad del niño, serán sus compañeras por mucho tiempo.
Características:

Material:
PVC 100% libre de BPA y Ftalatos, certificado por la CE.
Tamaño:
Pensadas para que puedan ser manipuladas fácilmente por los niños pero aptas también para adultos: 1,5 cm de diámetro.
Edad recomendada:
A partir de +24 meses.
Fácil limpieza:
Son resitentes al agua, se pueden lavar con detergente suave, por lo que resultan muy higiénicas.
Presentación:
Con un original packaging perfecto para usar como regalo.