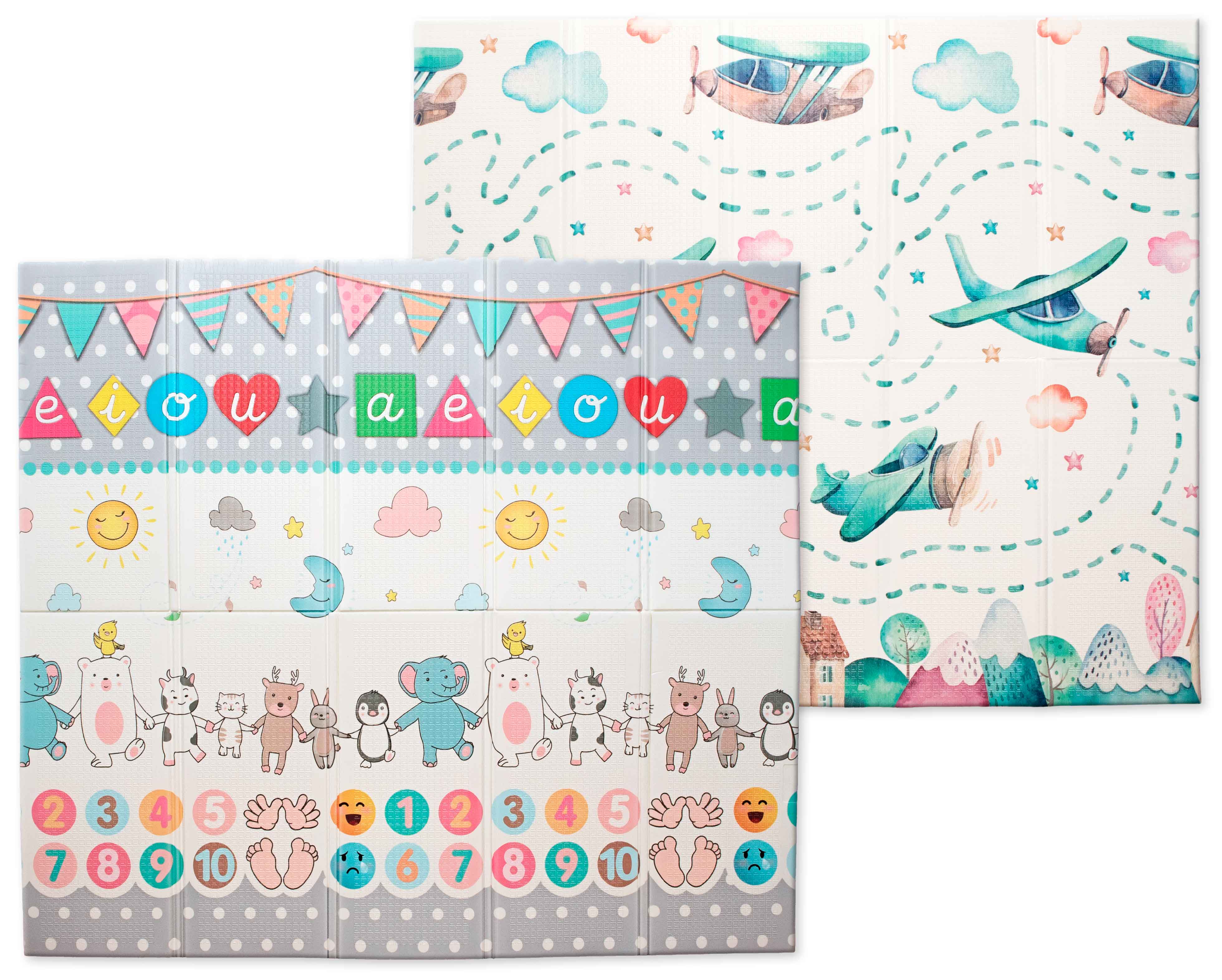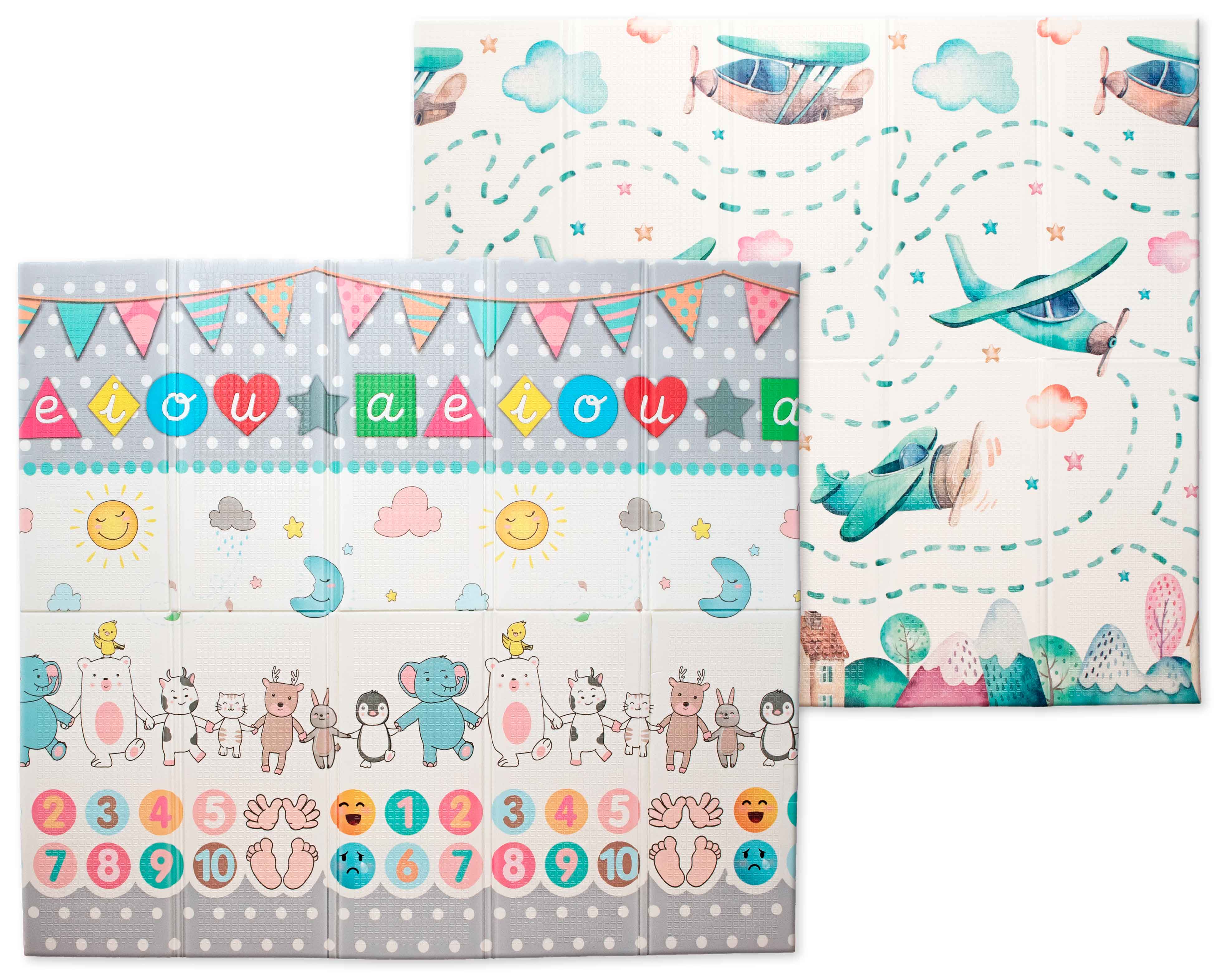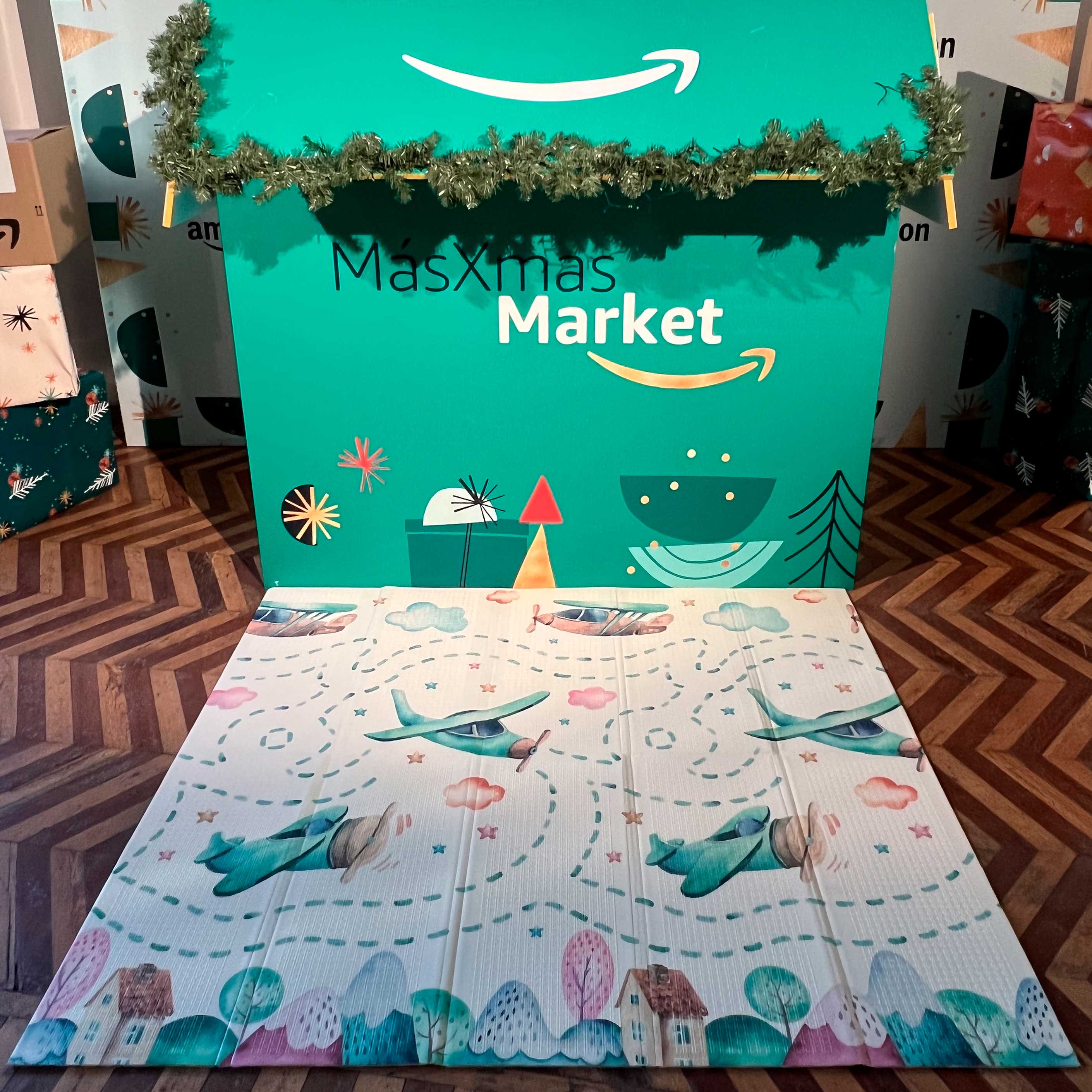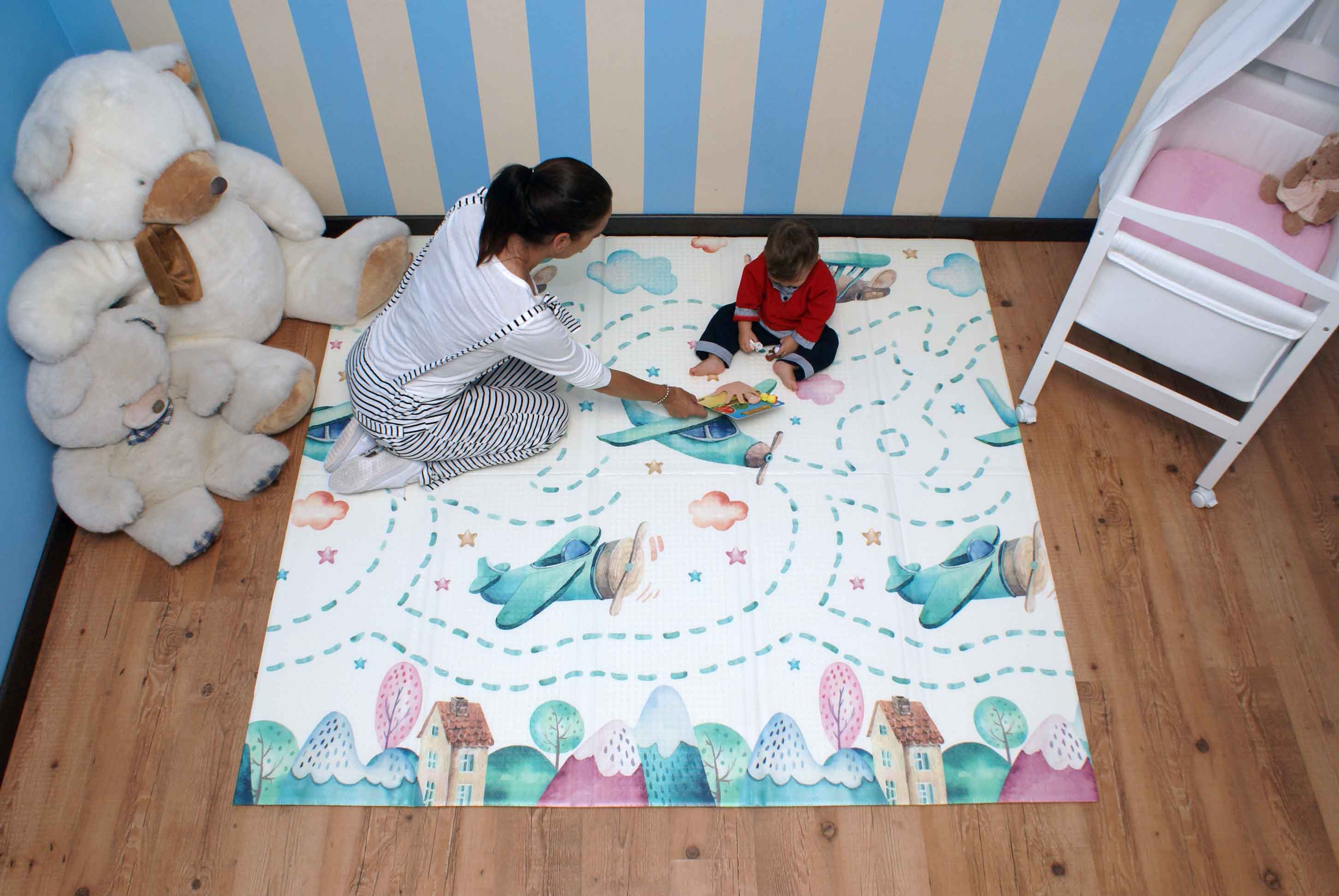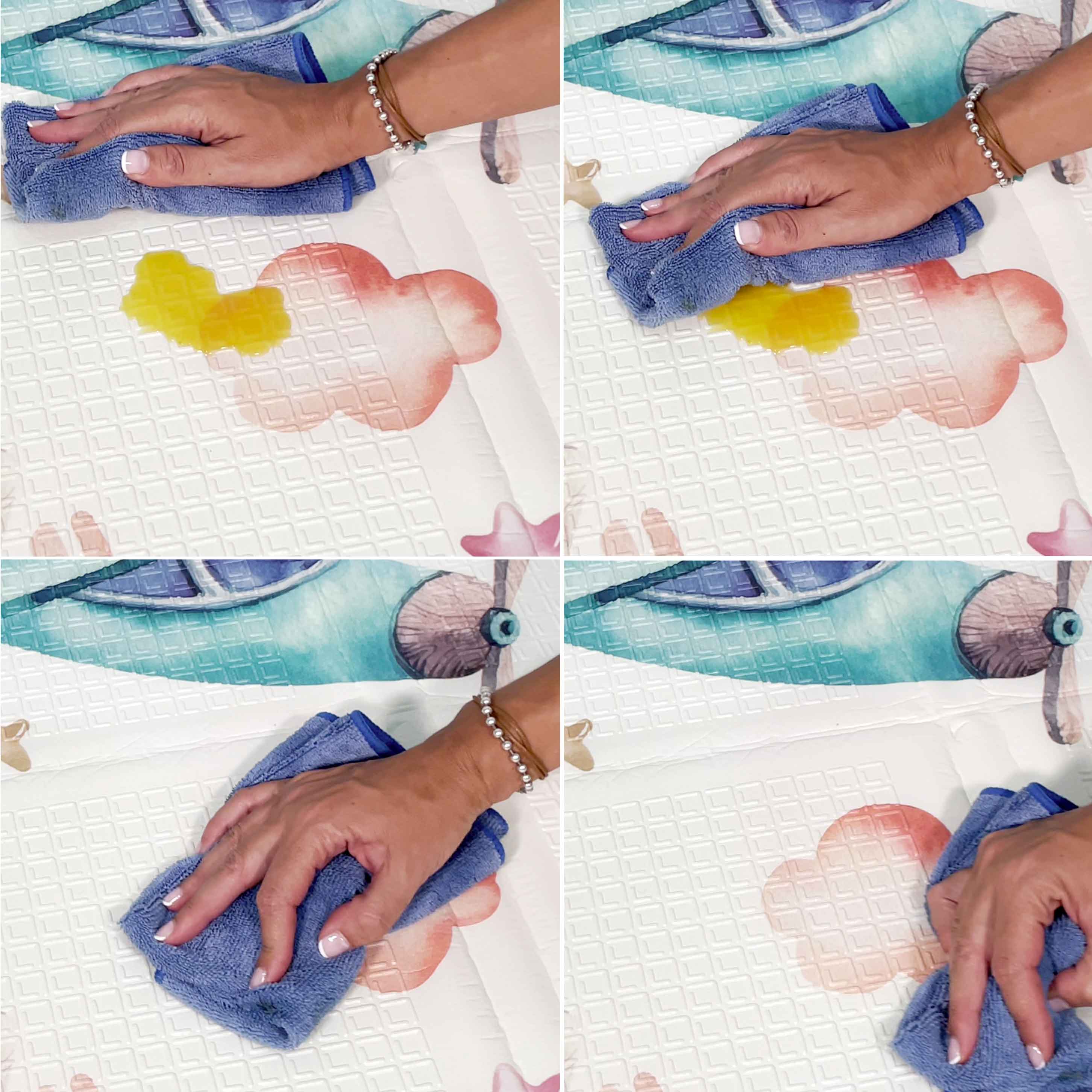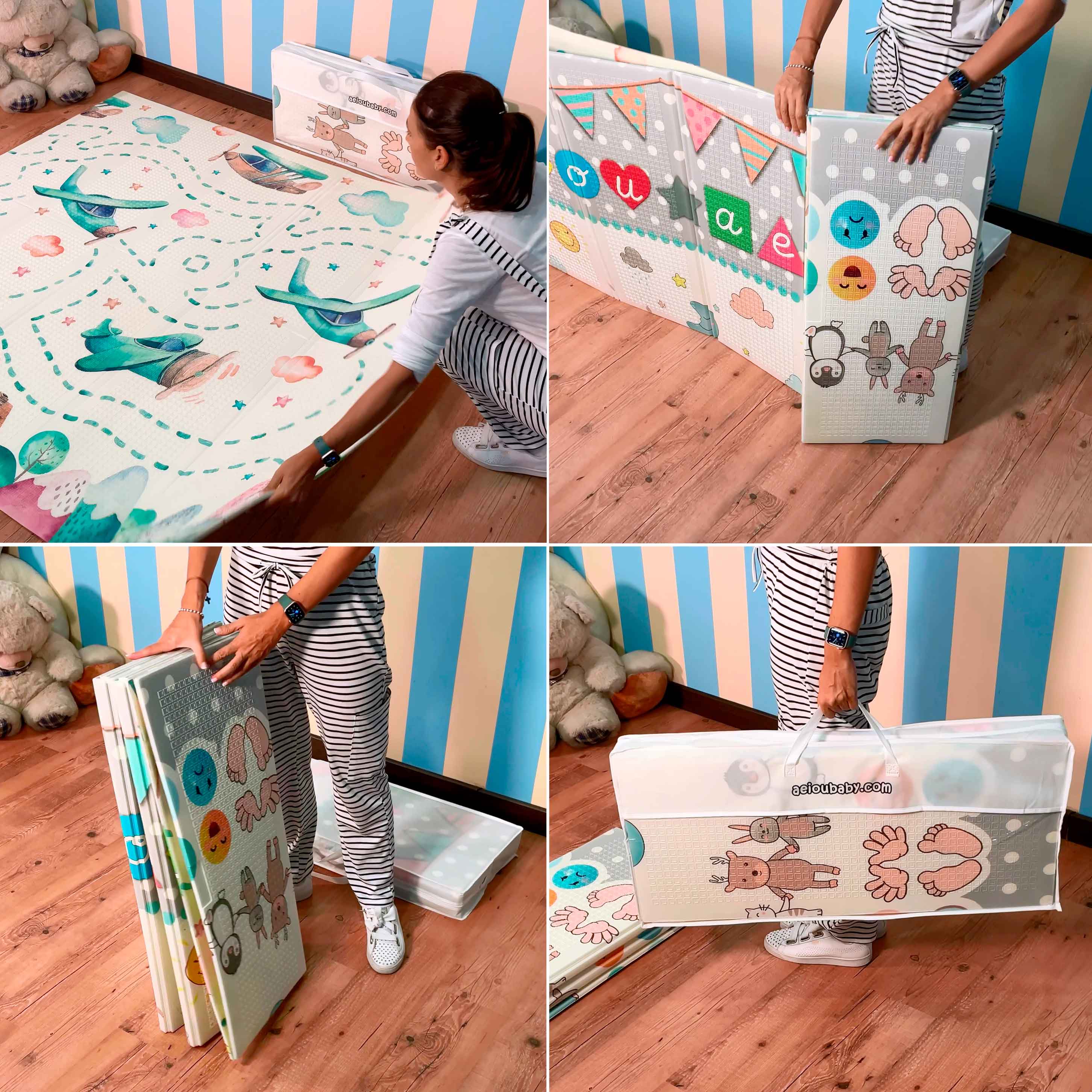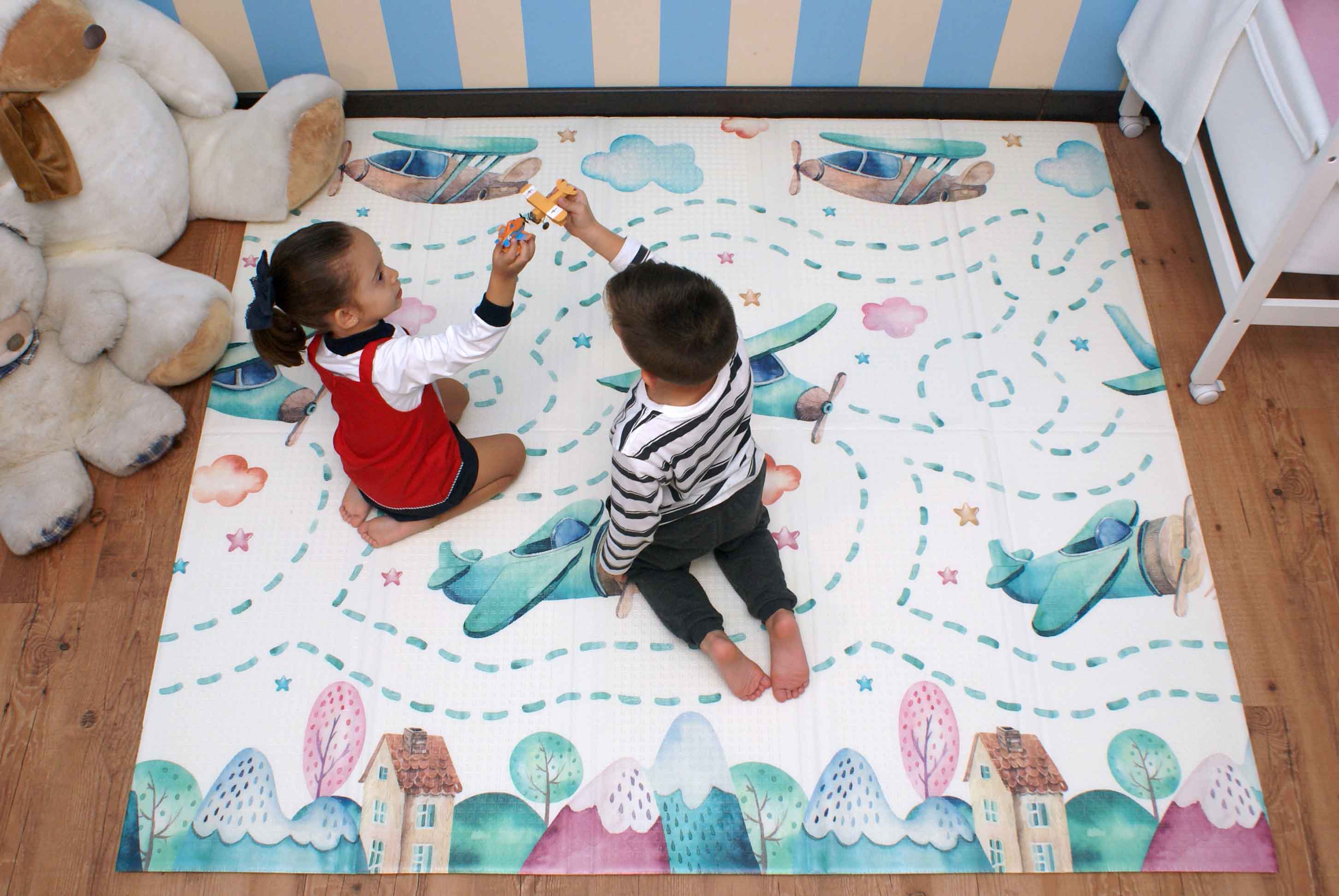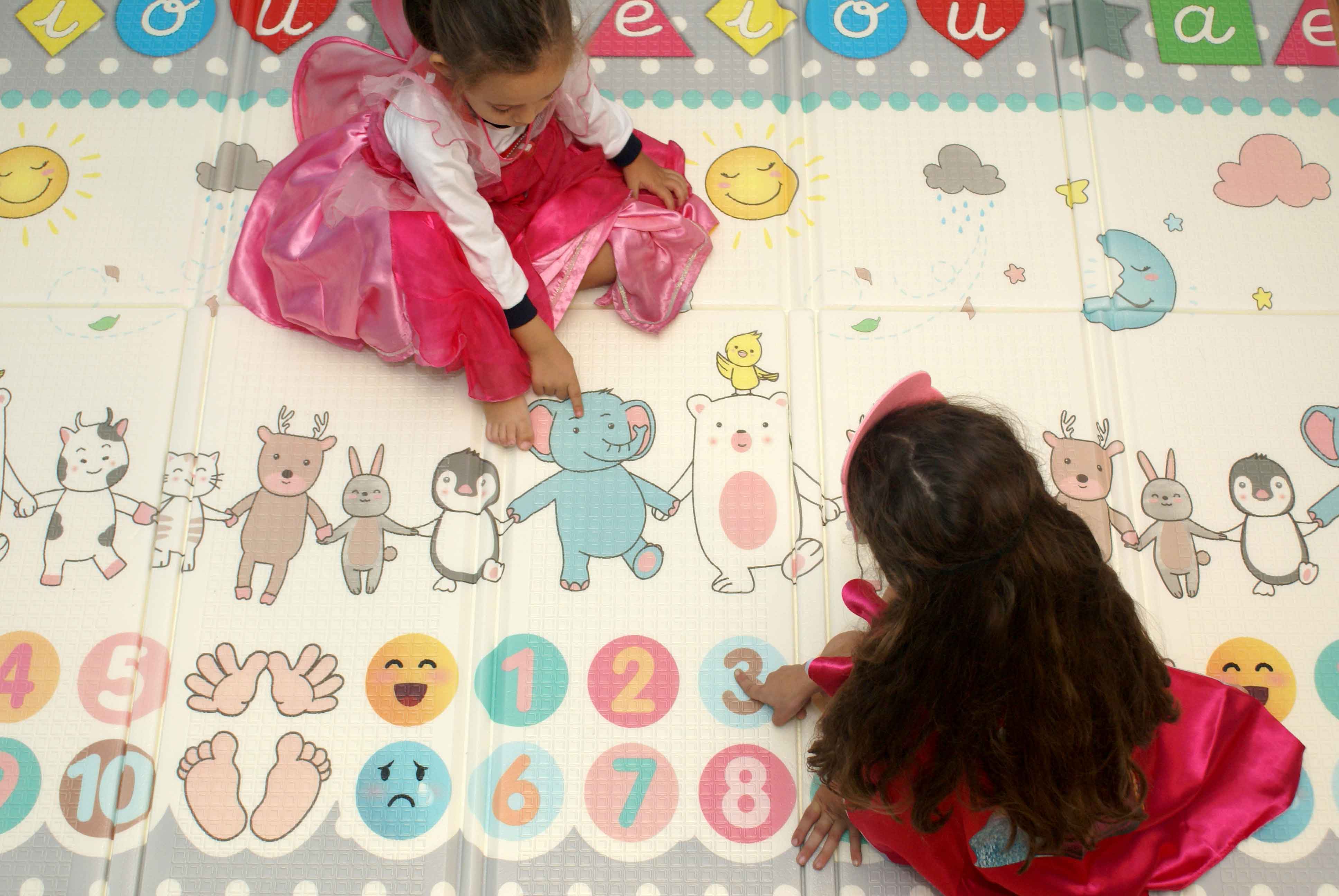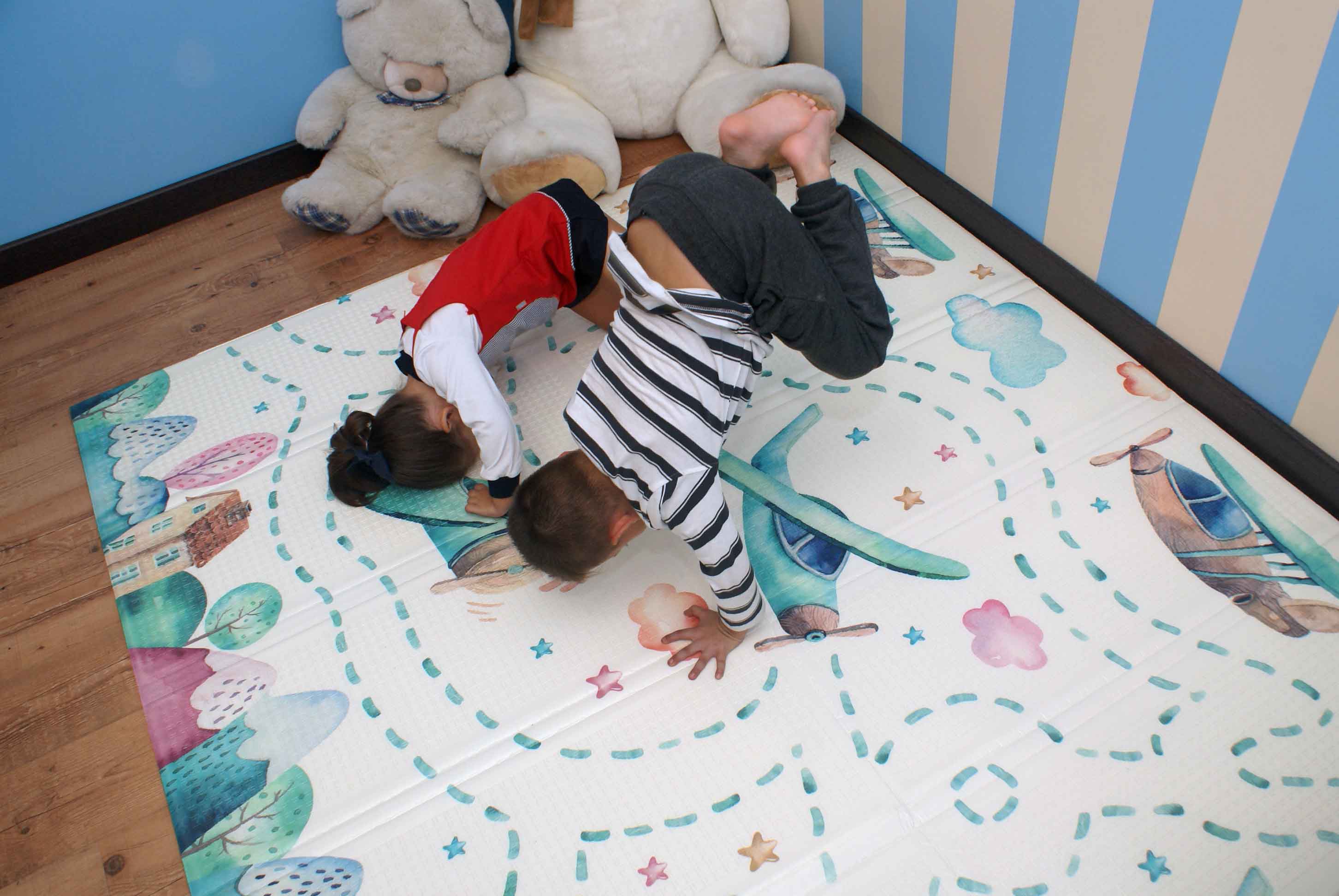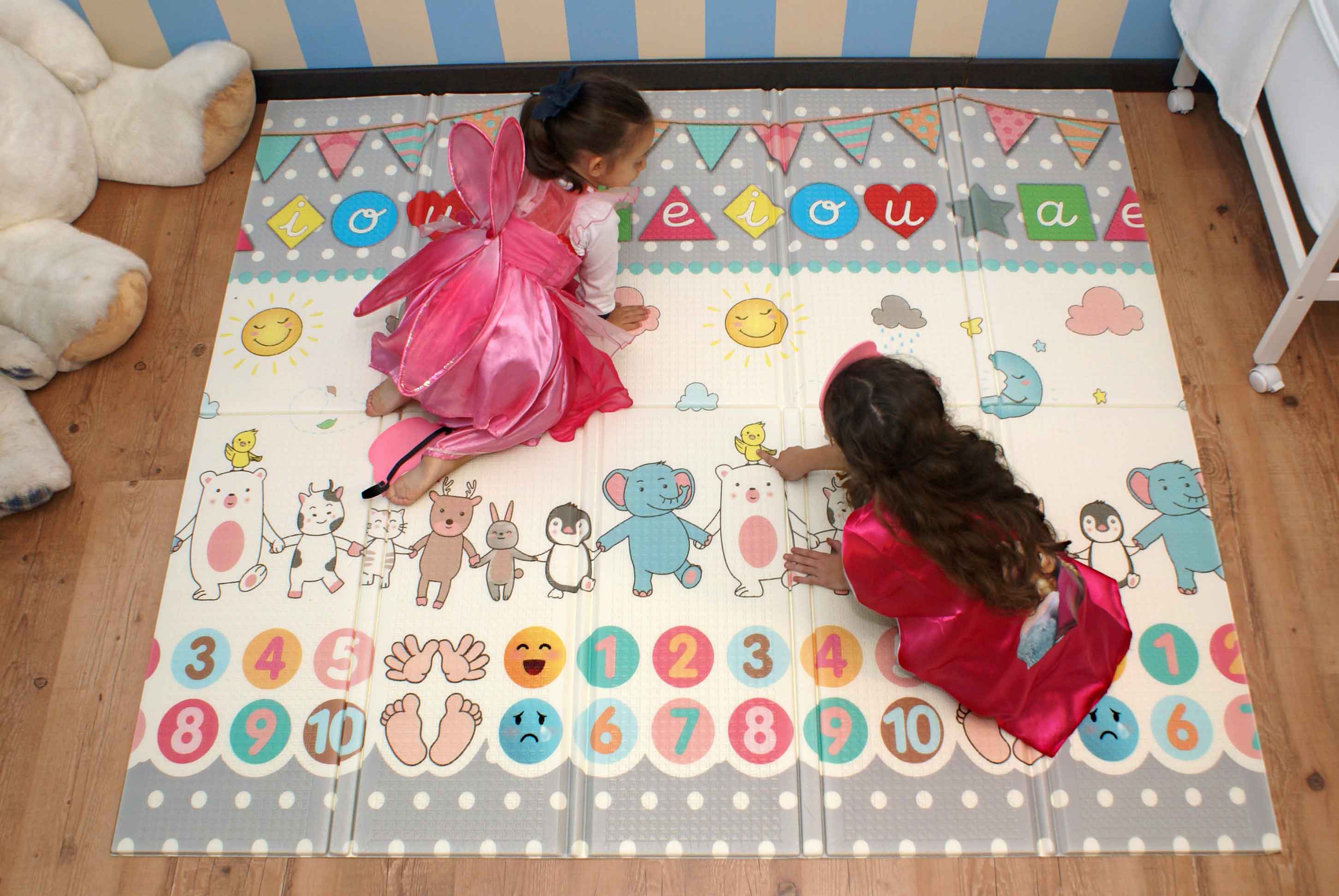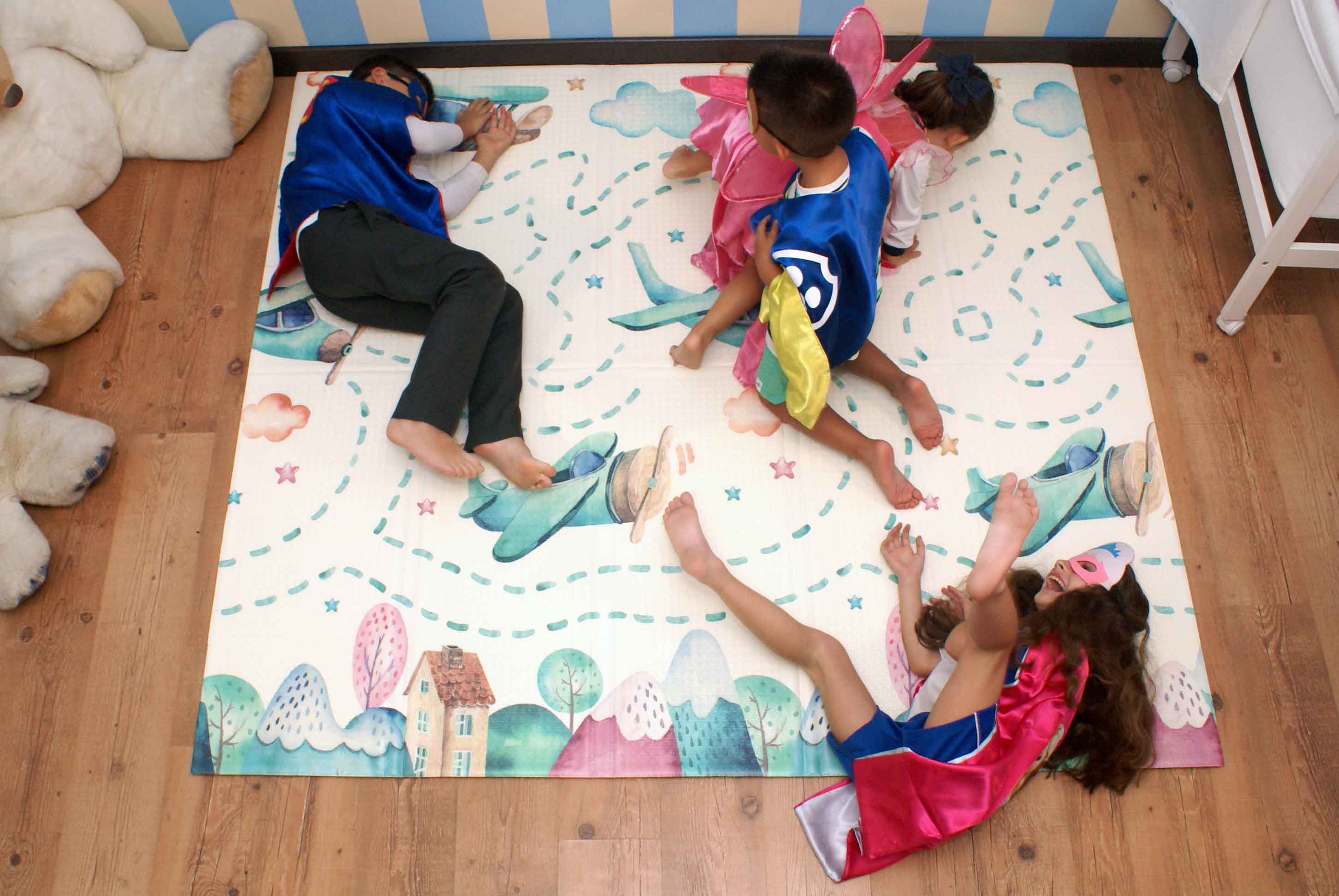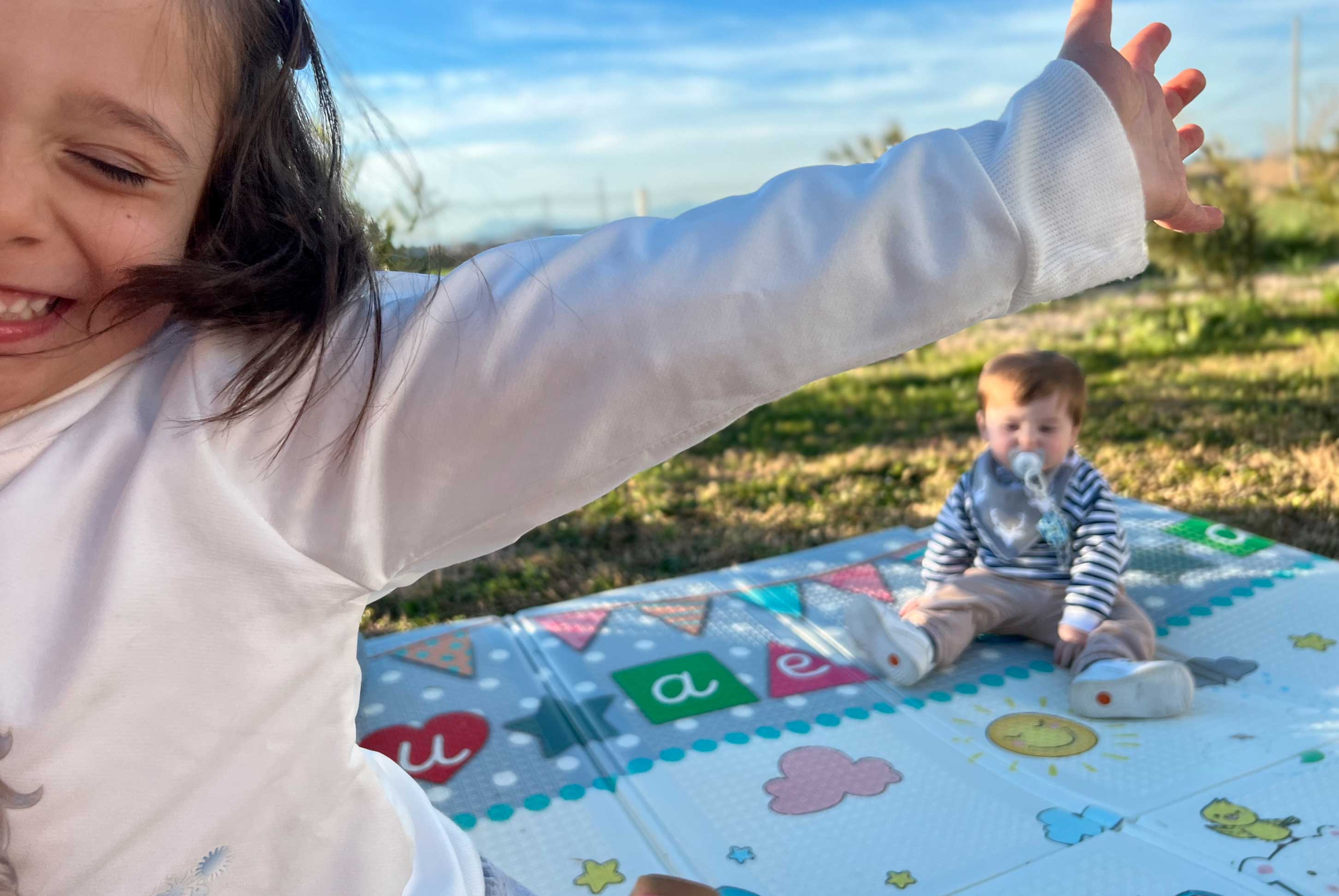 Baby Playmat
Much more than just a playing area, our mat provides children with many learning opportunities through exploration, favouring their development and autonomy. It is the perfect place to spend quality time with your little ones while they safely discover the world.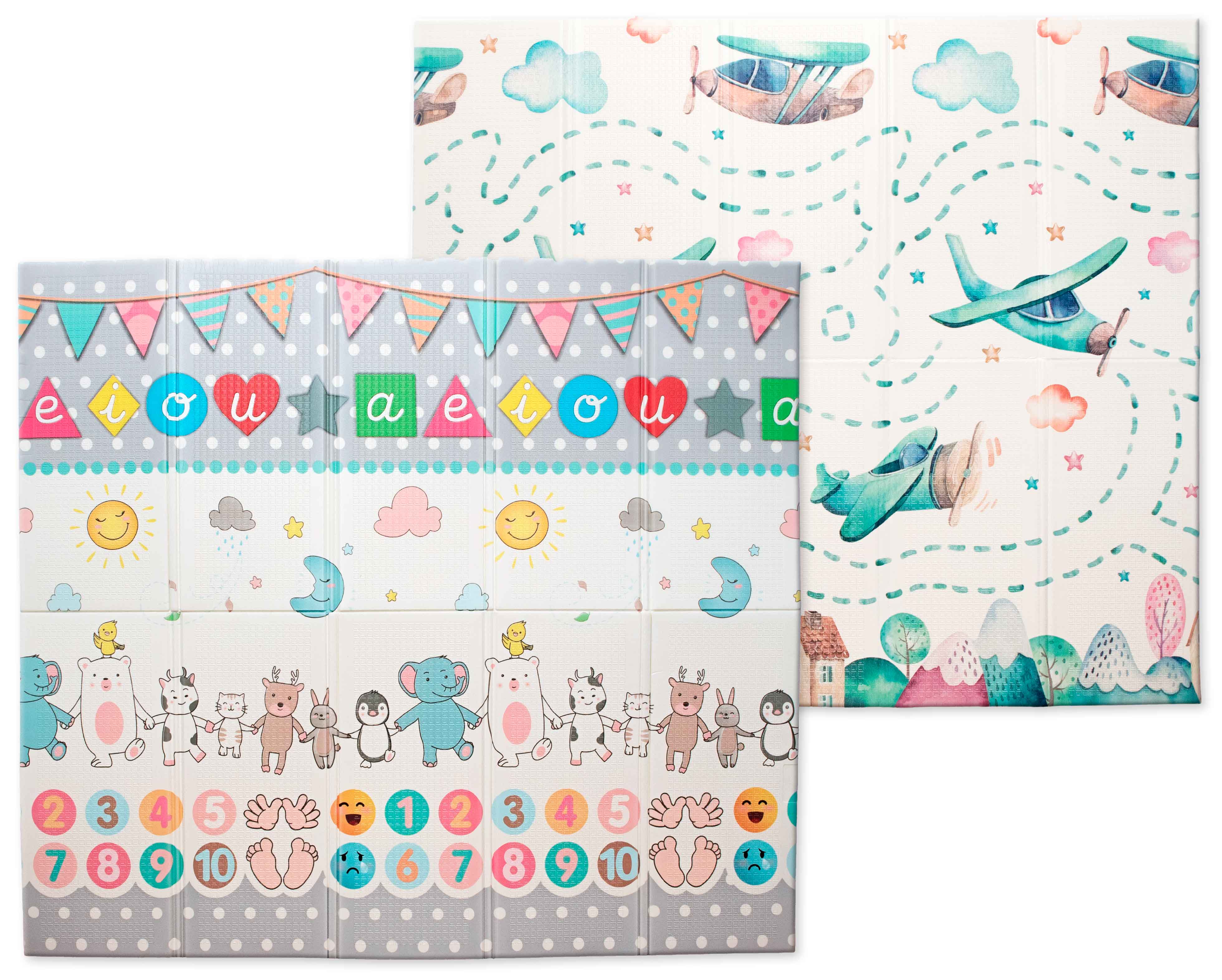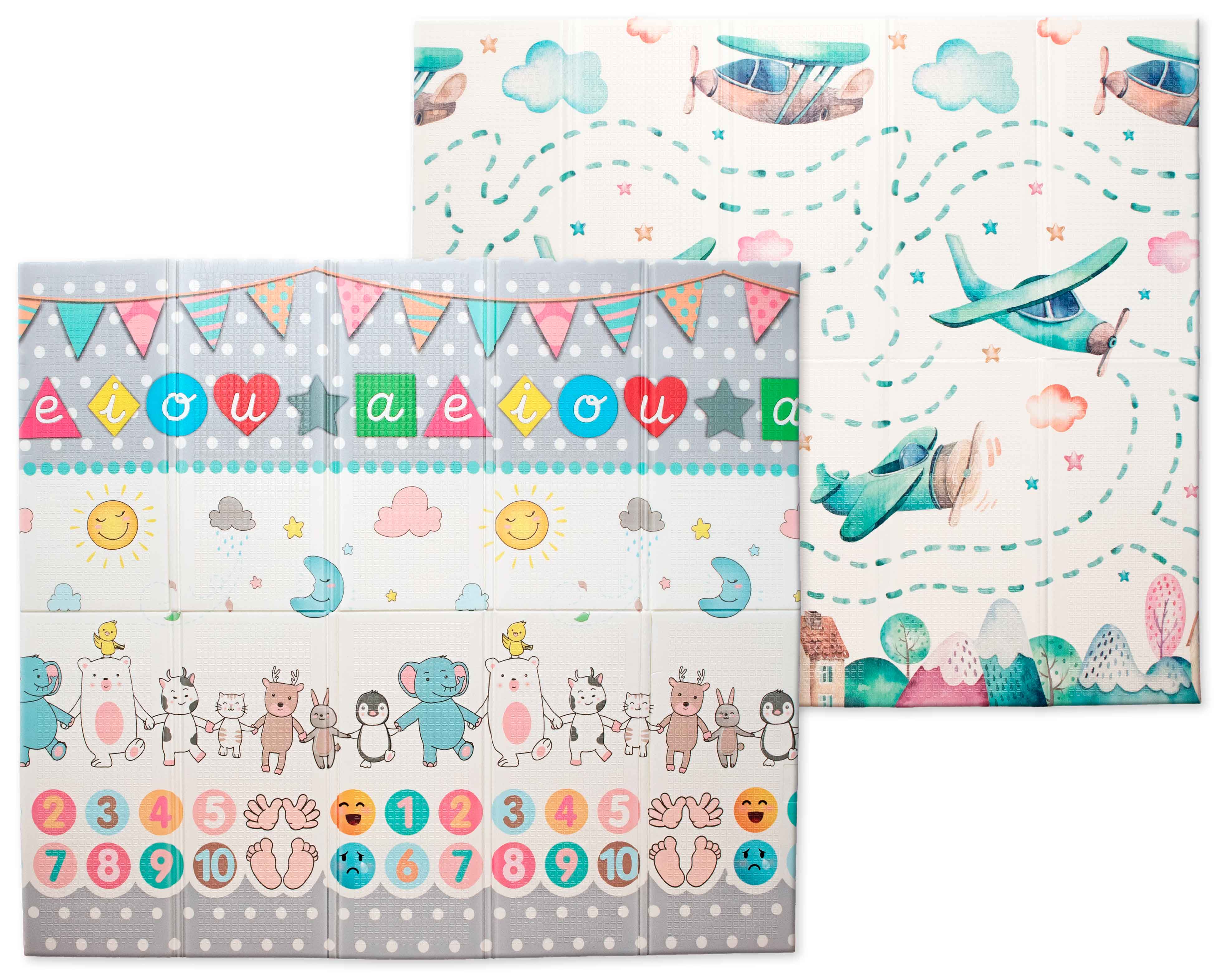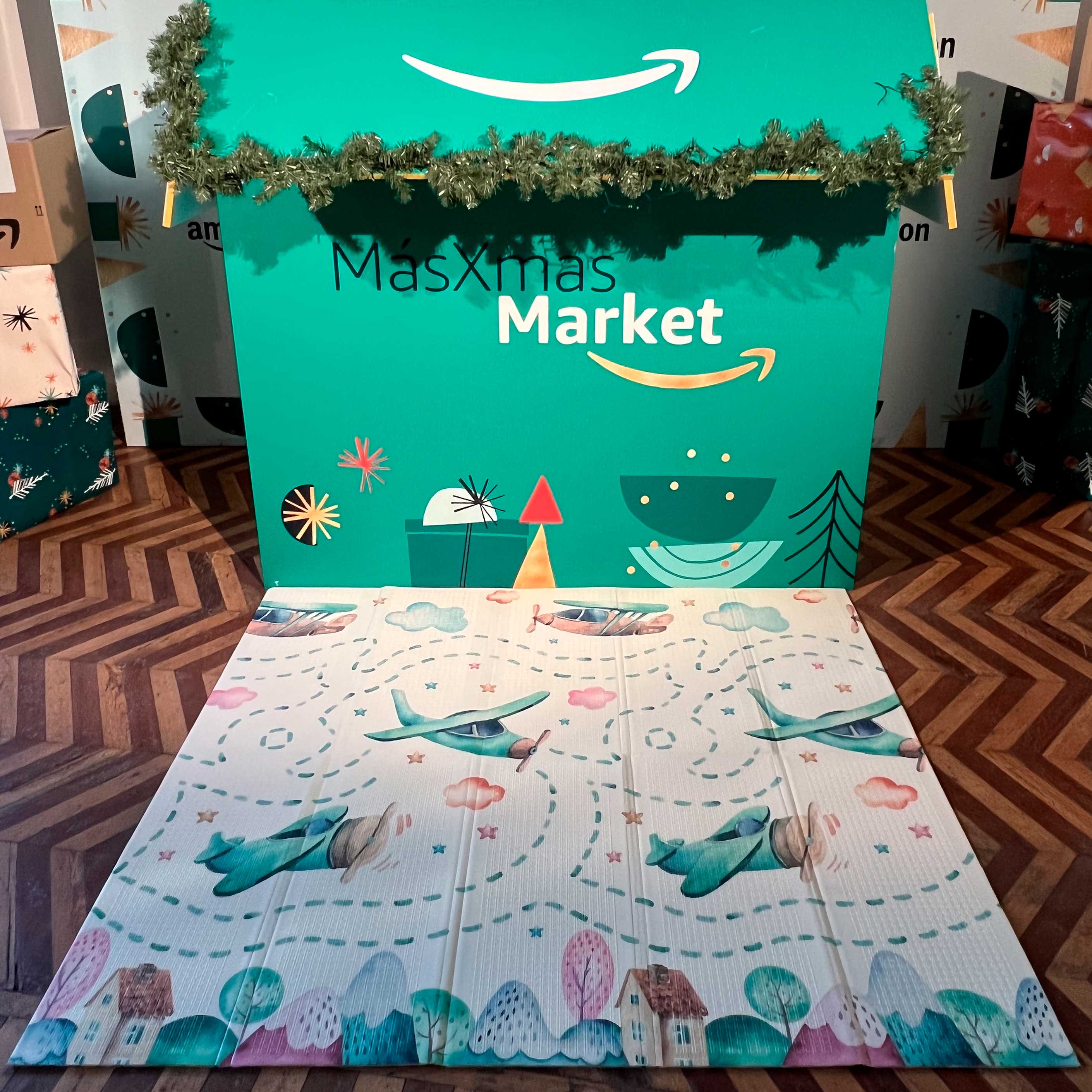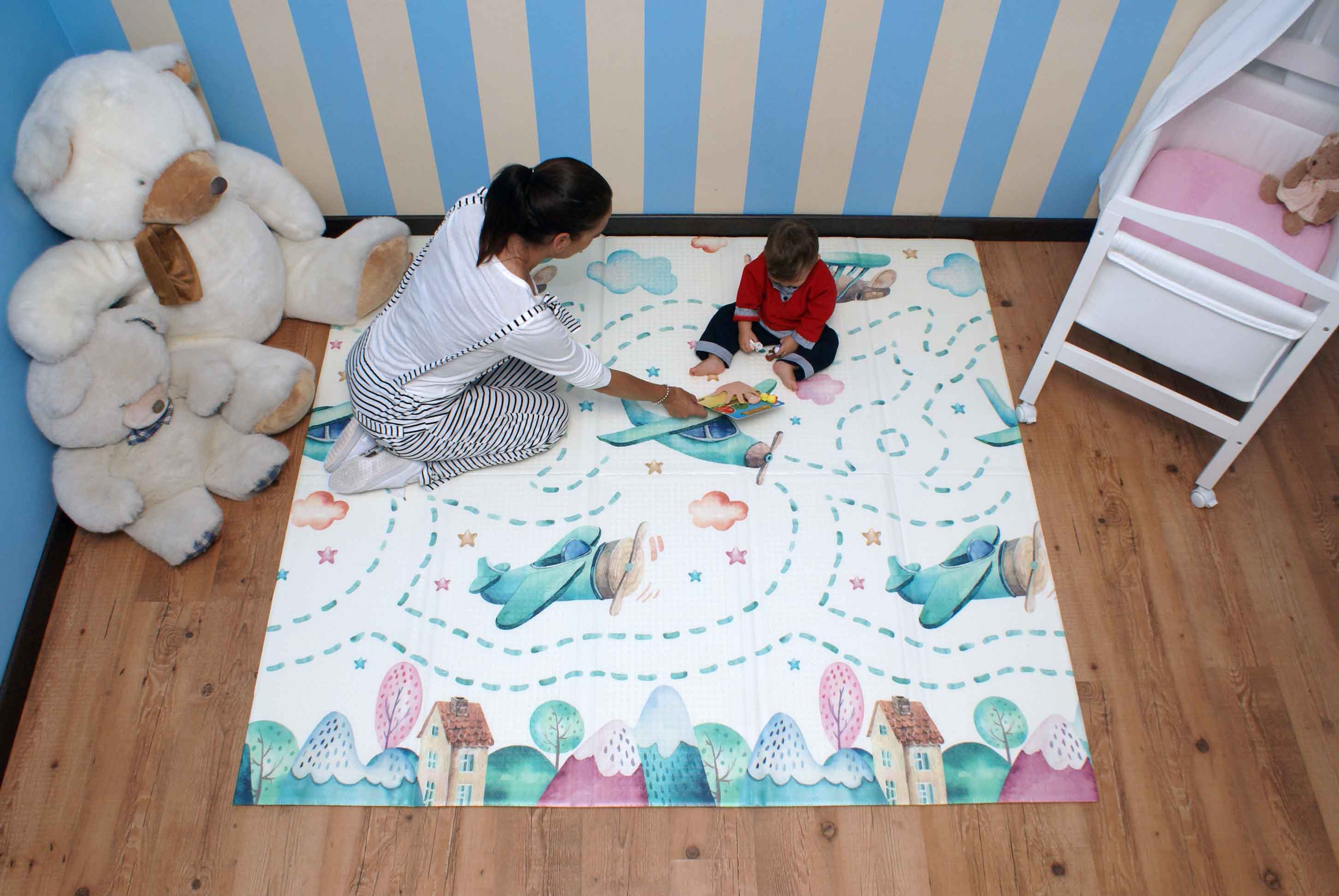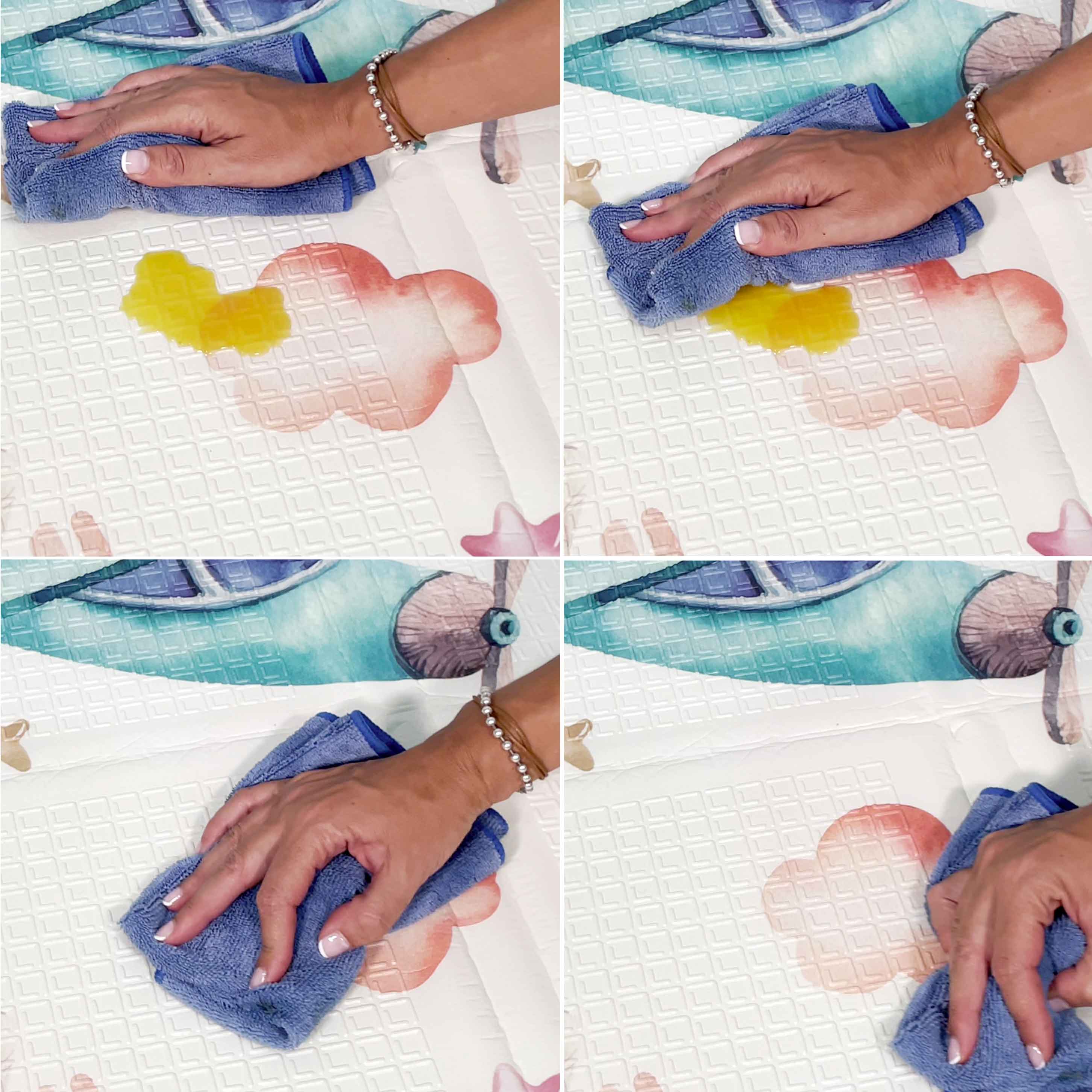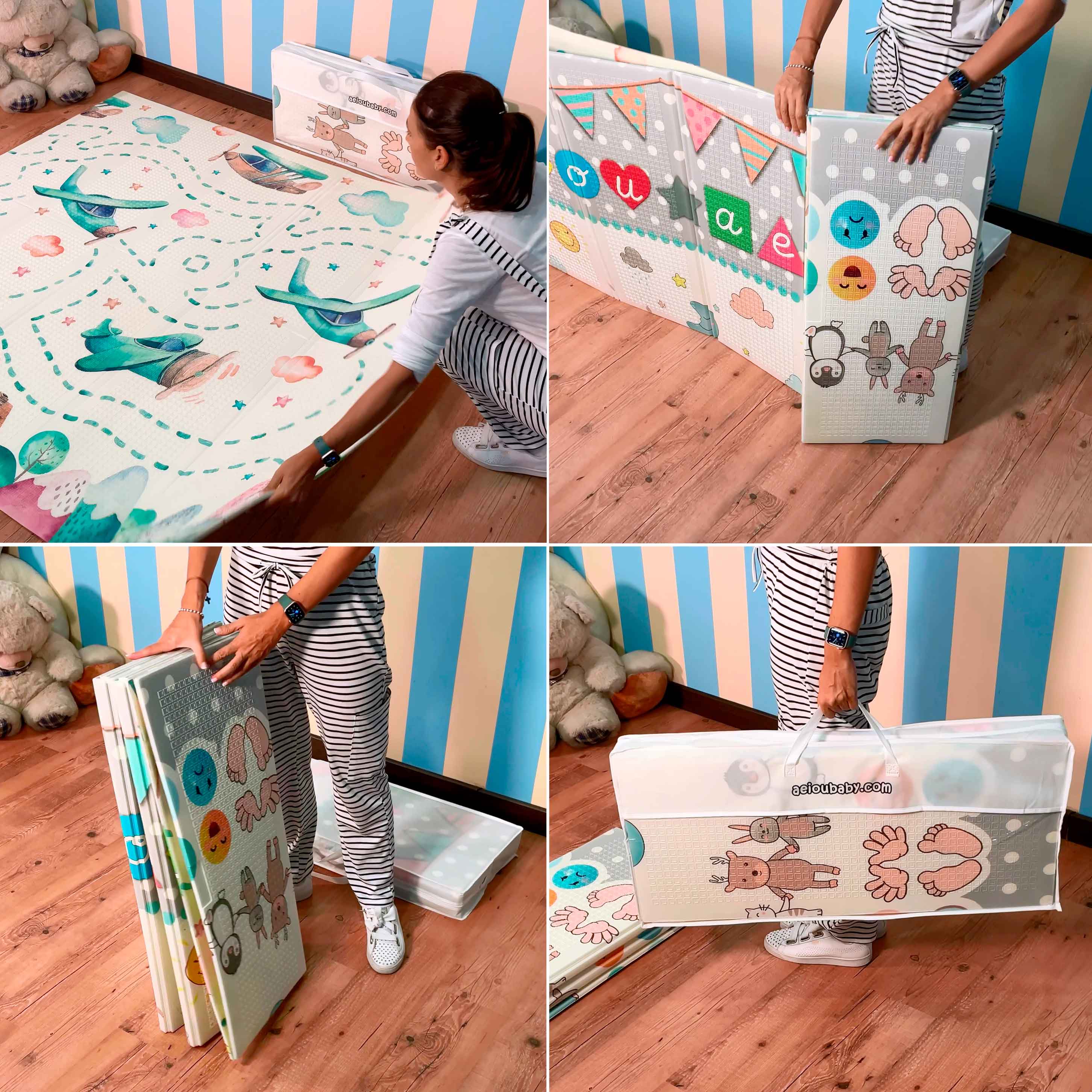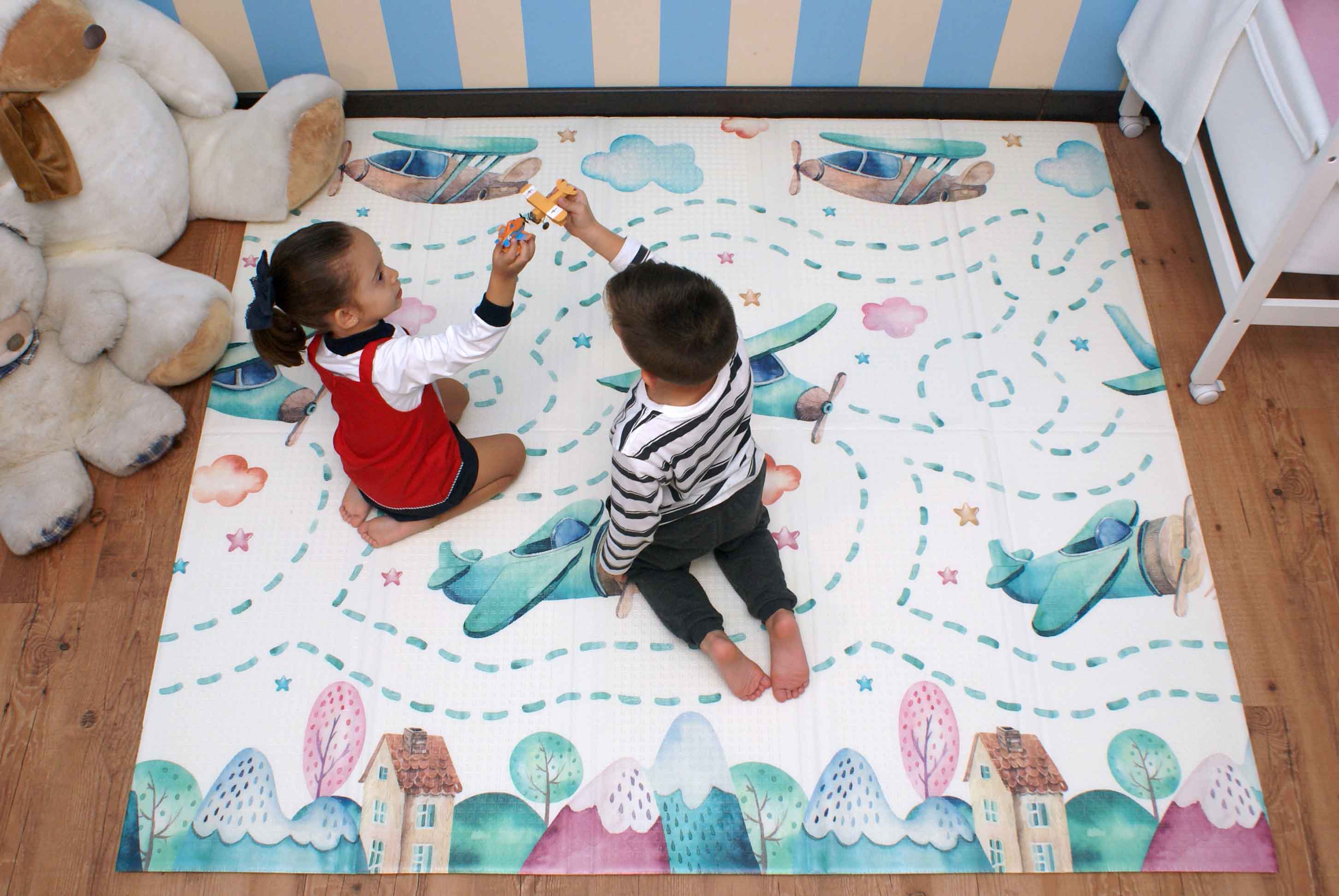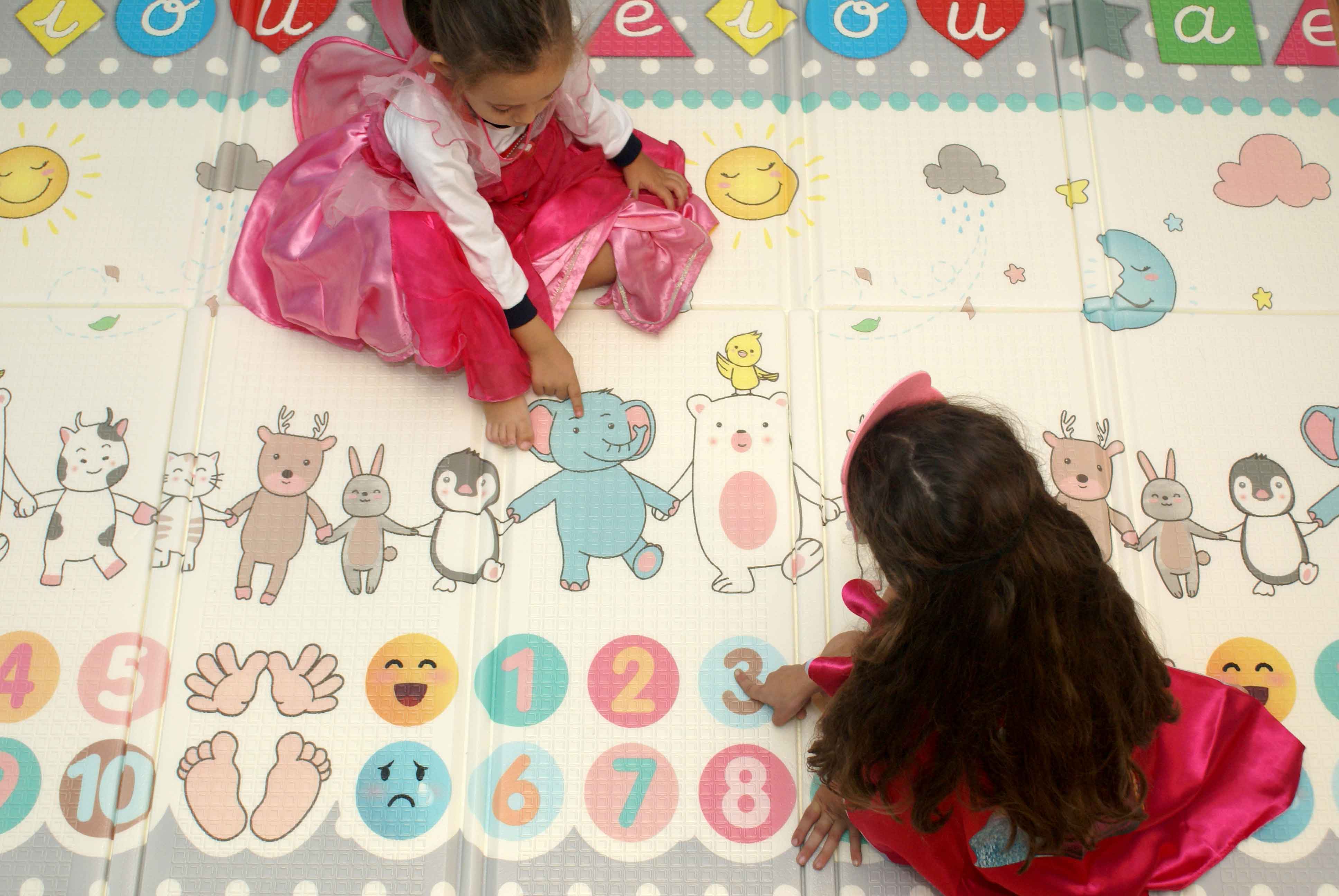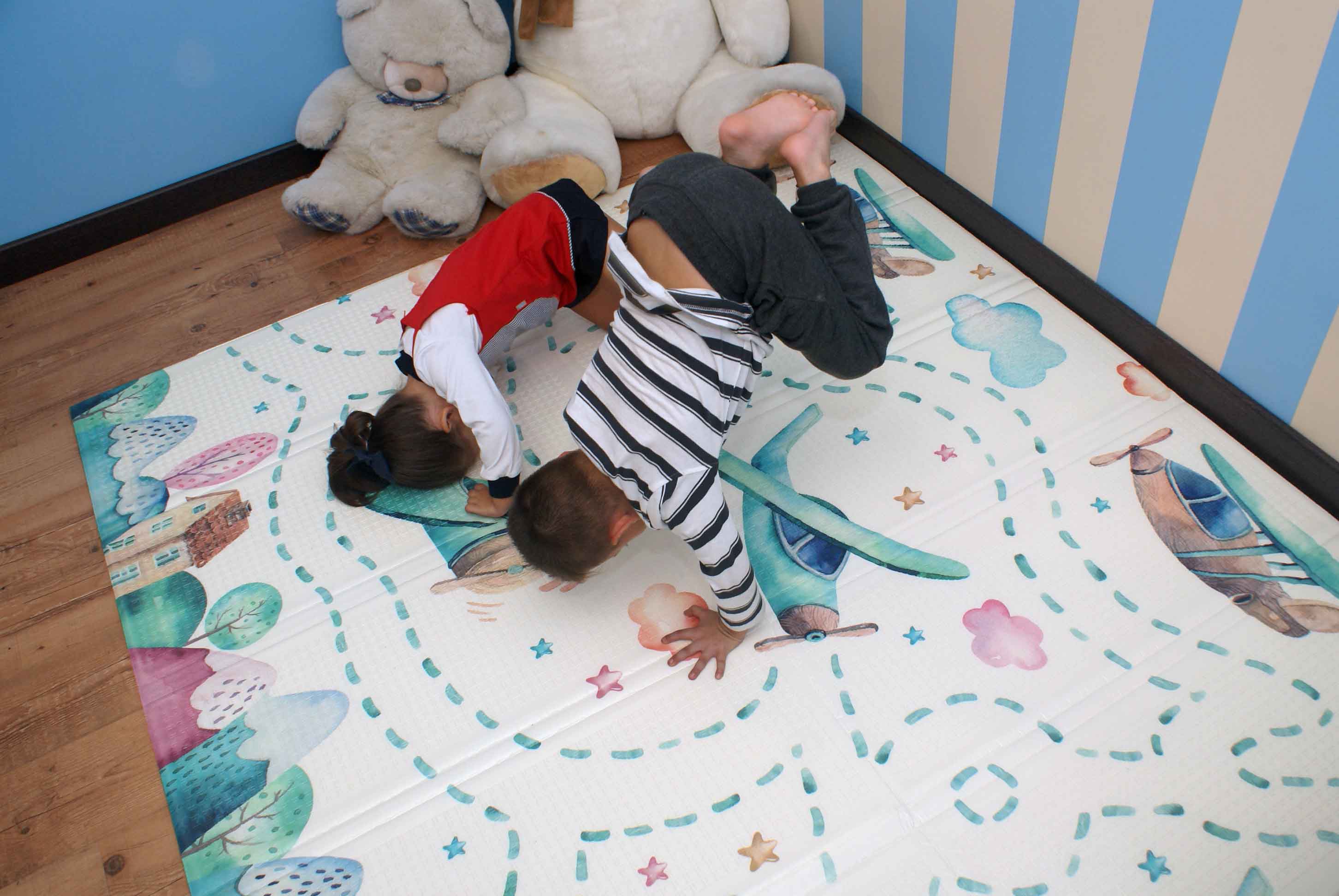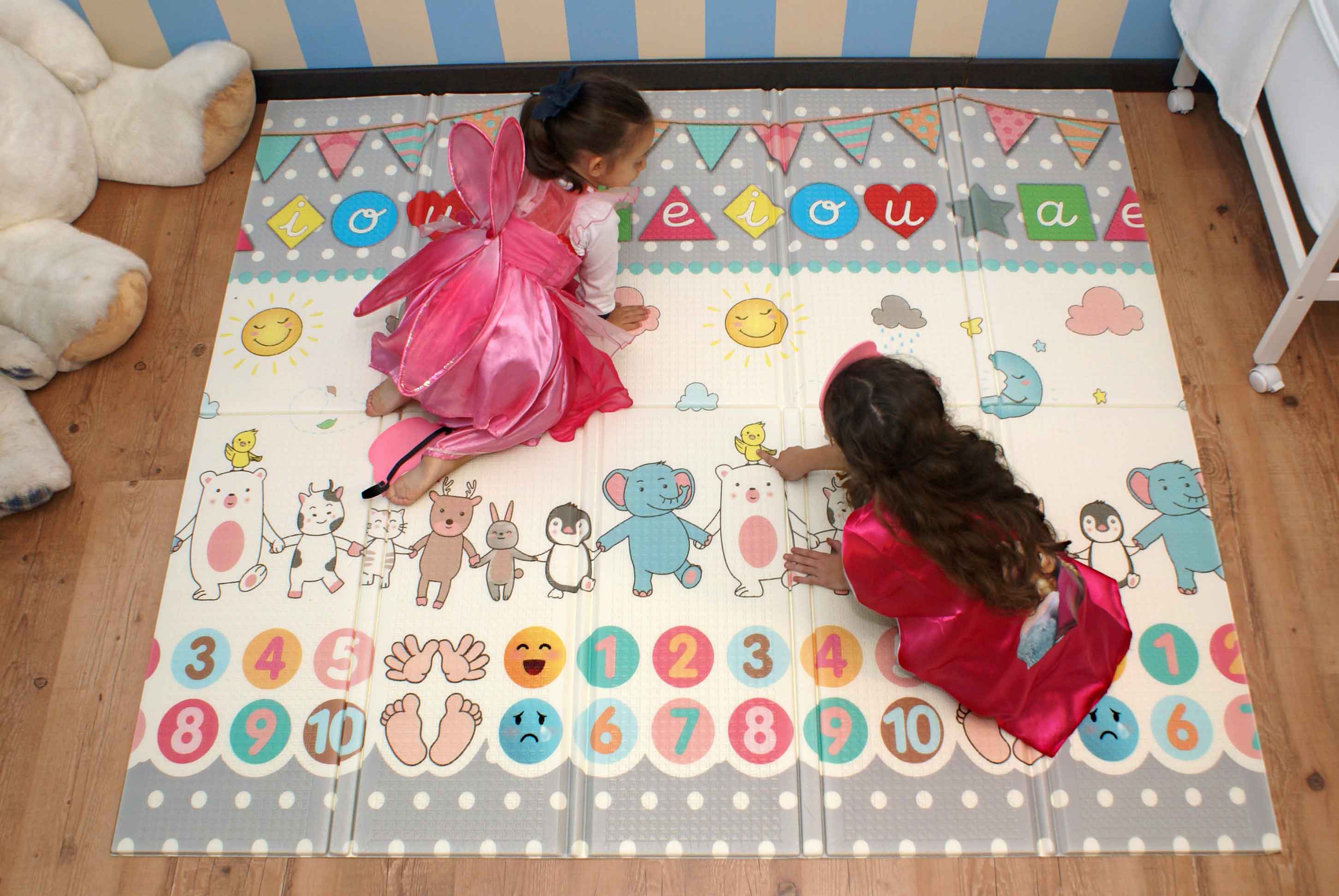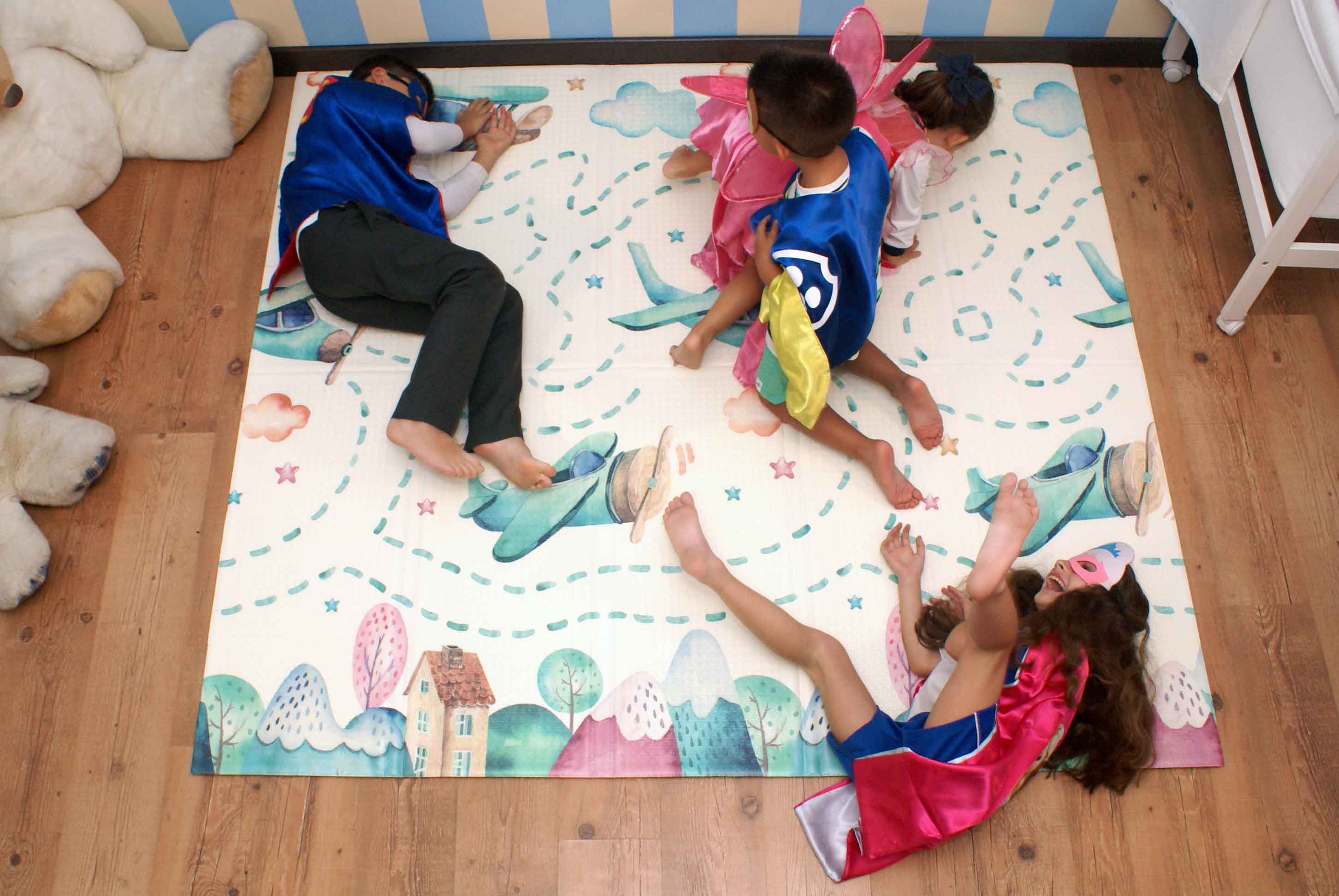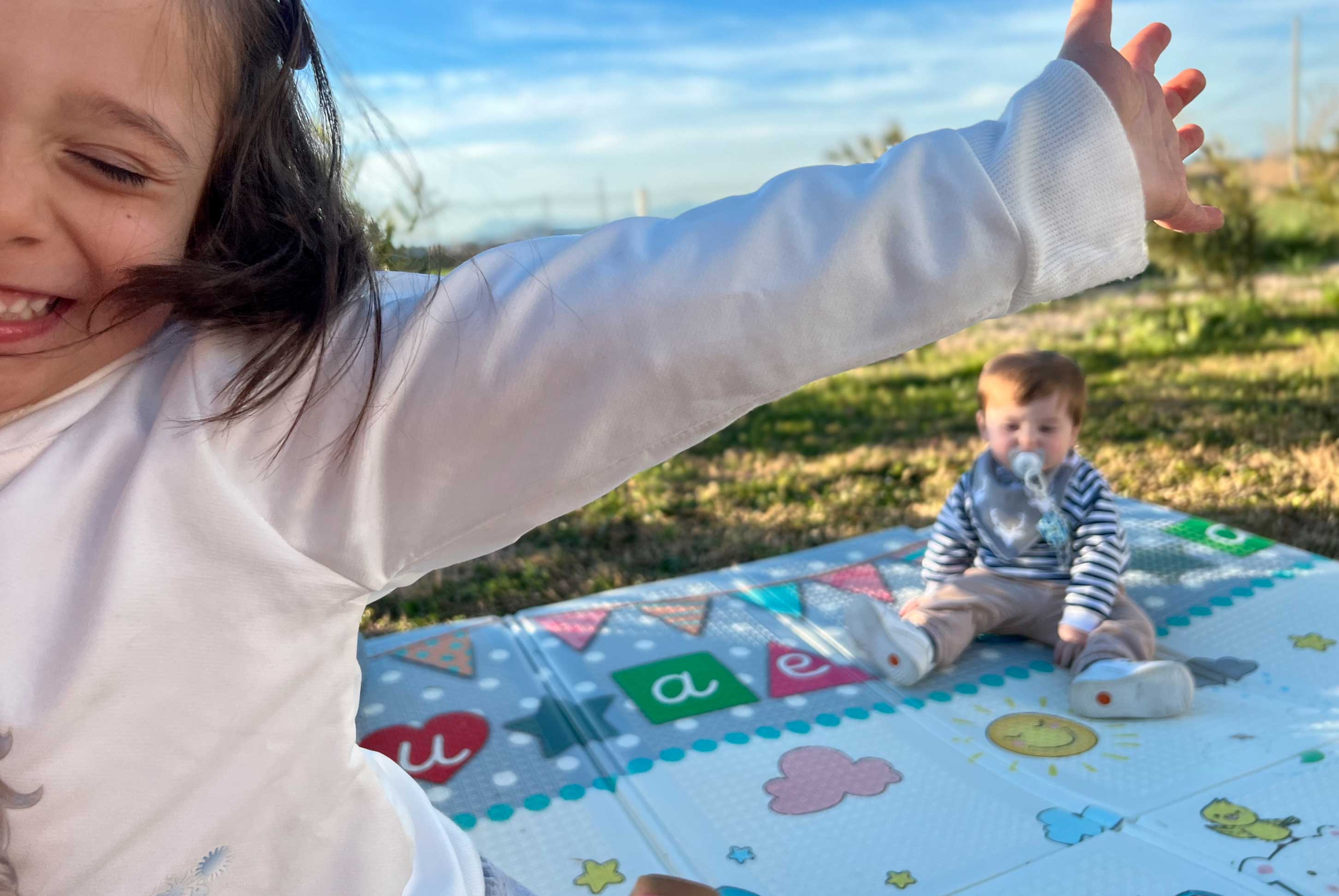 ---



Foldable

 

Easy to use

Light and easy to handle, you can unfold it easily and take it wherever you want, inside or outside the house! Once folded away inside the provided case, it occupies very little space, so you can store it anywhere.




Double-sided

Educational and decorative

Thanks to our Childcare experience, we have designed bouth sides this mat with children's specific needs in mind. It comes with two designs intended for early stimulation (motor, visual, emotional…) and for developing their imagination. The two lovely Nordic-style colourful sides go well with any kind of decor.




Waterproof

Easy to clean

Made from high-density XPE foam, a child-safe material that can be cleaned easily with a damp cloth and mild detergent, so it is very hygienic.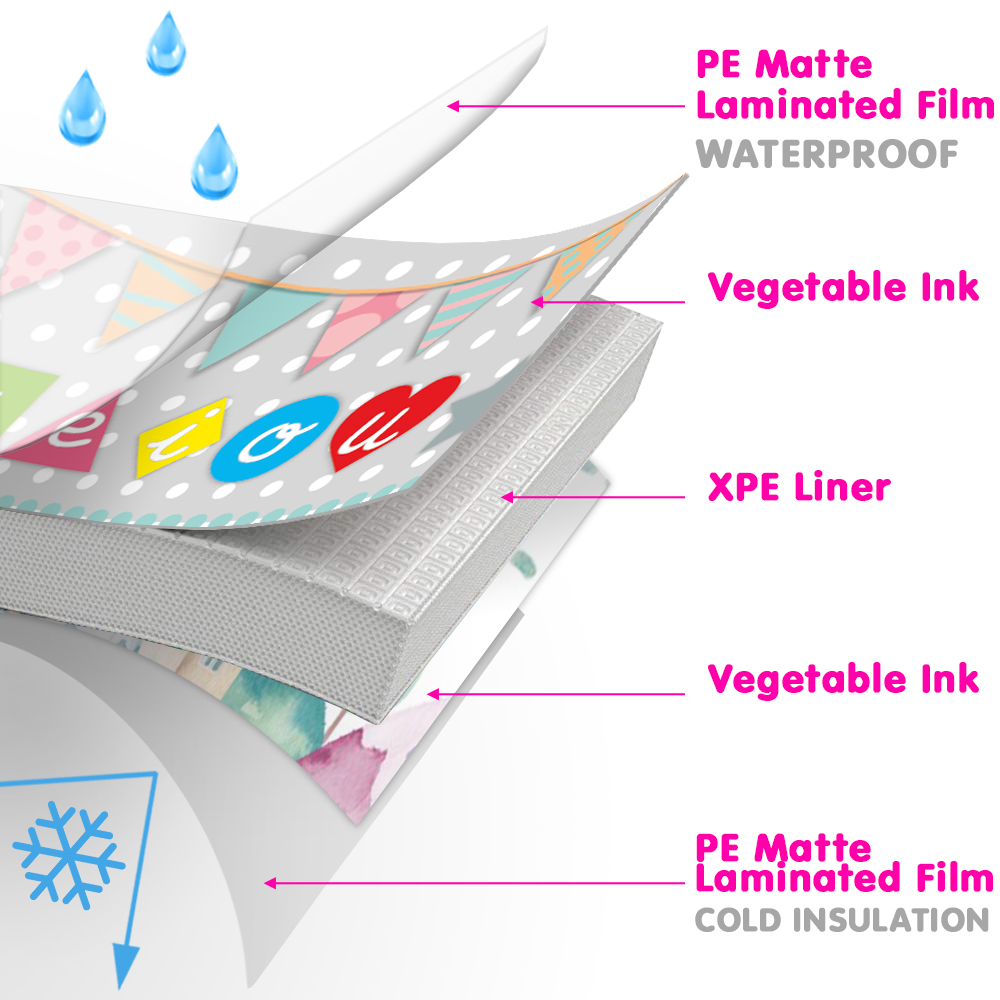 SAFE

For children and babies
XPE foam is an eco-friendly material that is 100% toxin, BPA, phthalate or formamide-free. Additionally, its thickness and textured surface prevent slippage and cushion any bumps or falls.
ASTM and CE-certified.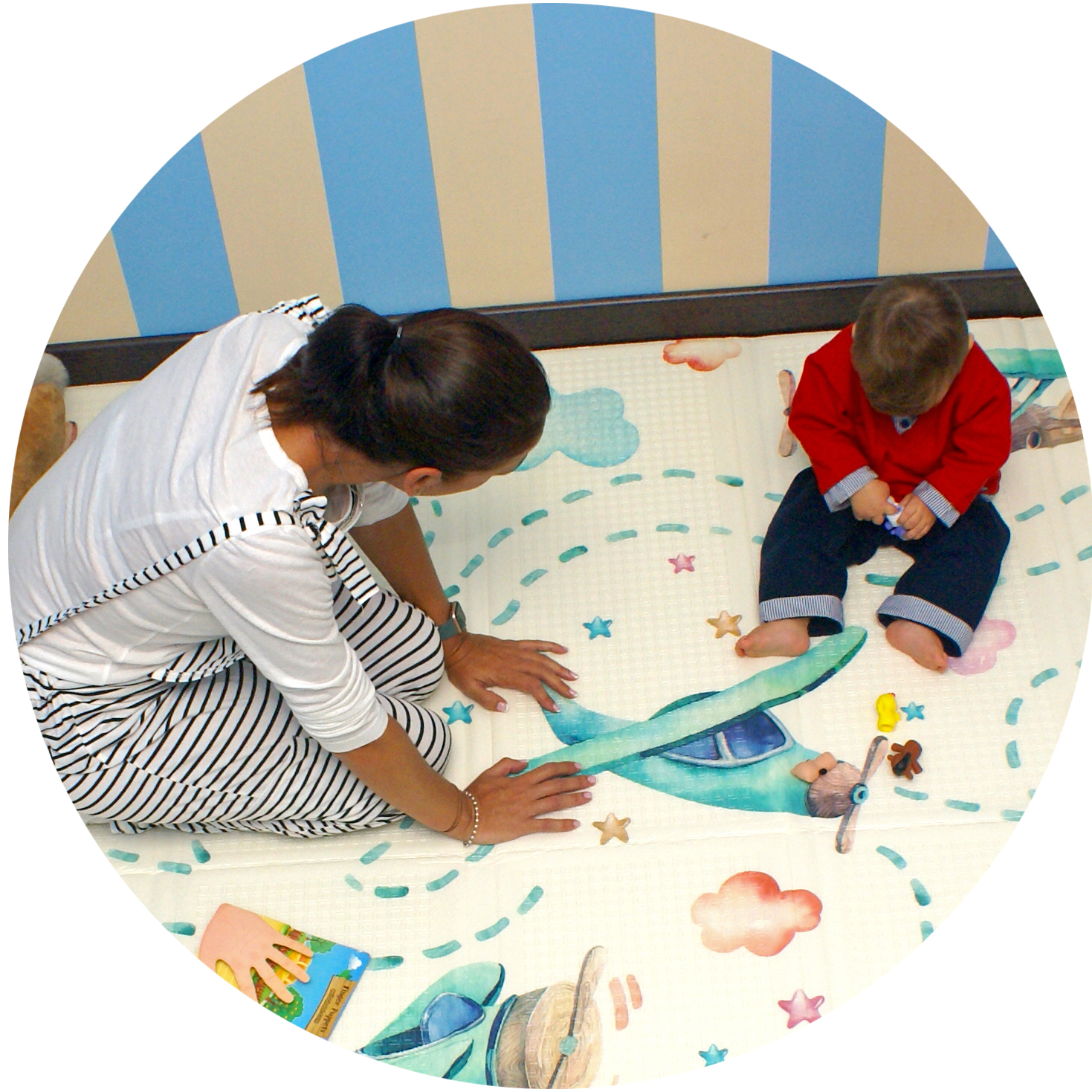 EVOLUTIONARY

Growing together
Its large size and cushioned anti-slip texture create a warm, comfortable and safe playing area that is ideal for babies making their first moves, starting to crawl or taking their first steps. What's more, on one side, its double-sided design offers a whole space for activities designed by childcare professionals for early stimulation of babies' skills (visual, motor, emotional) and, on the other, an 'air space' where their imaginations can take off.
Material:
High-density XPE foam 100% toxin-free.
Large size:
70 x 77 inches. Provides a large play space when unfolded.
Easy storage:
Once folded, it measures approximately 35 x 15 x 4 inches.
Thickness:
Available in 0.4 in and 0.6 in thickness.
Lightweight:
Weighs between 1.16 kg and 1.62 kg depending on chosen thickness.
Easy to clean:
It can be cleaned easily with a damp cloth and mild detergent.
Recommended age:
From +0 with adult supervision.
Case:
Includes a bag for transportation and storage.
SUITABLE FOR BABIES AND CHILDREN