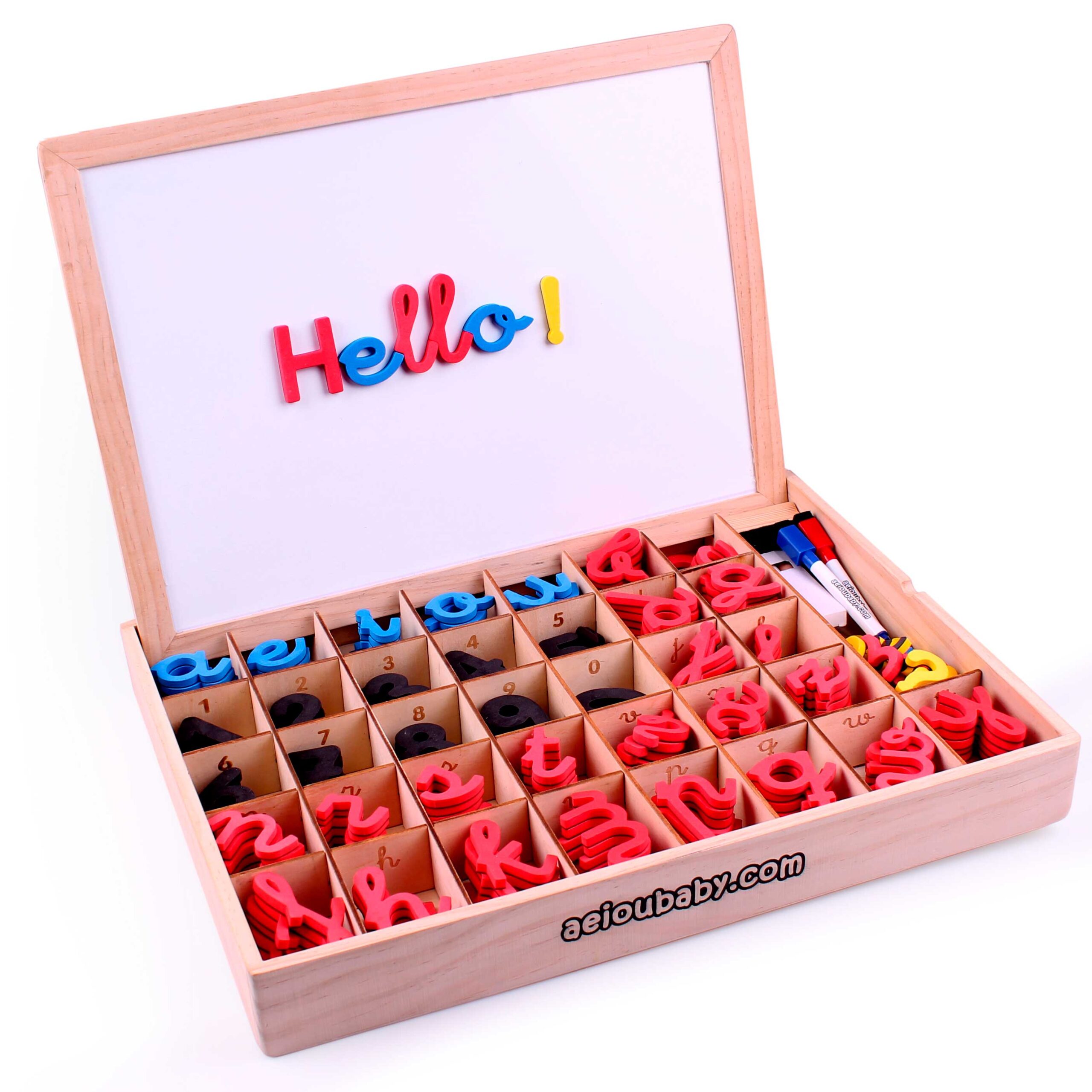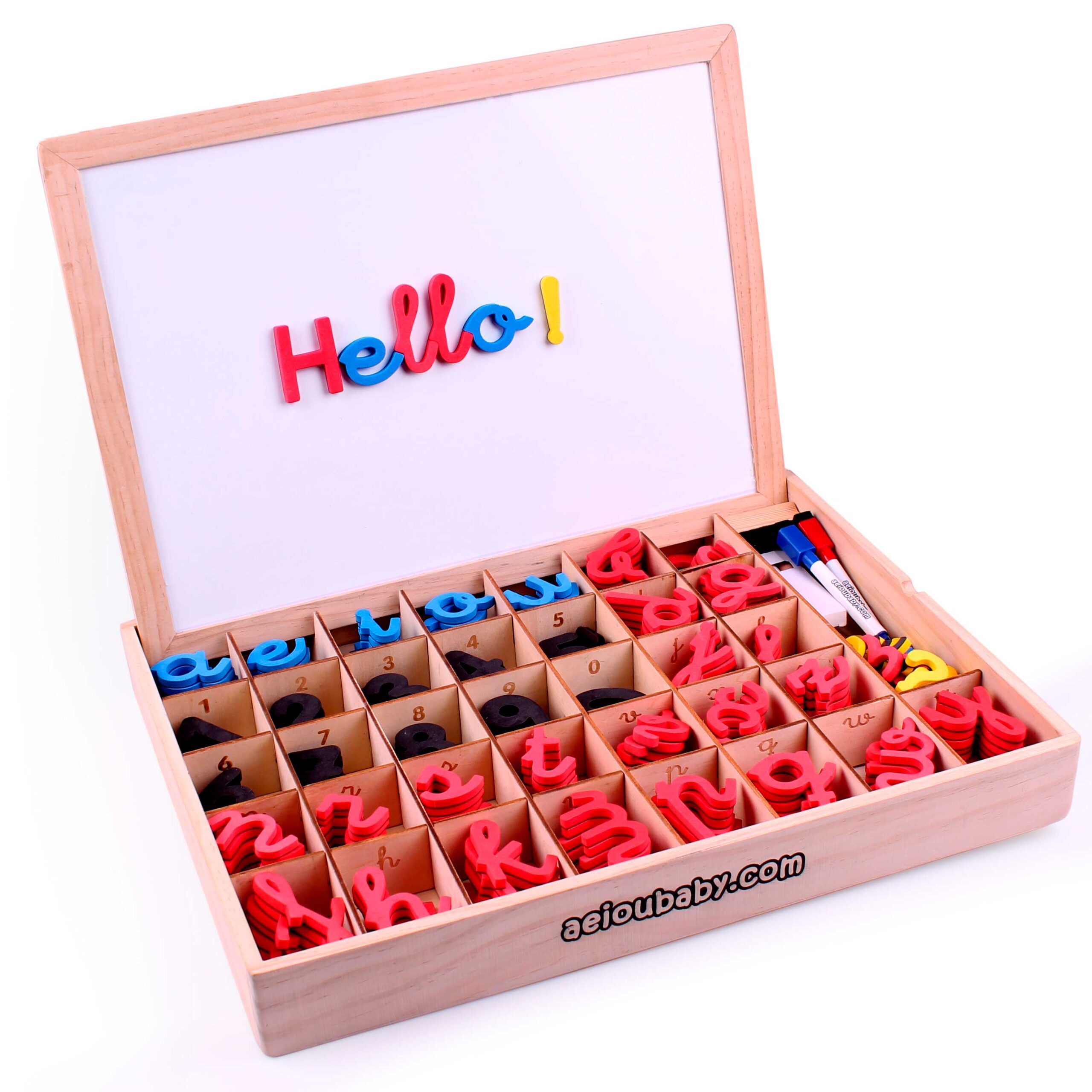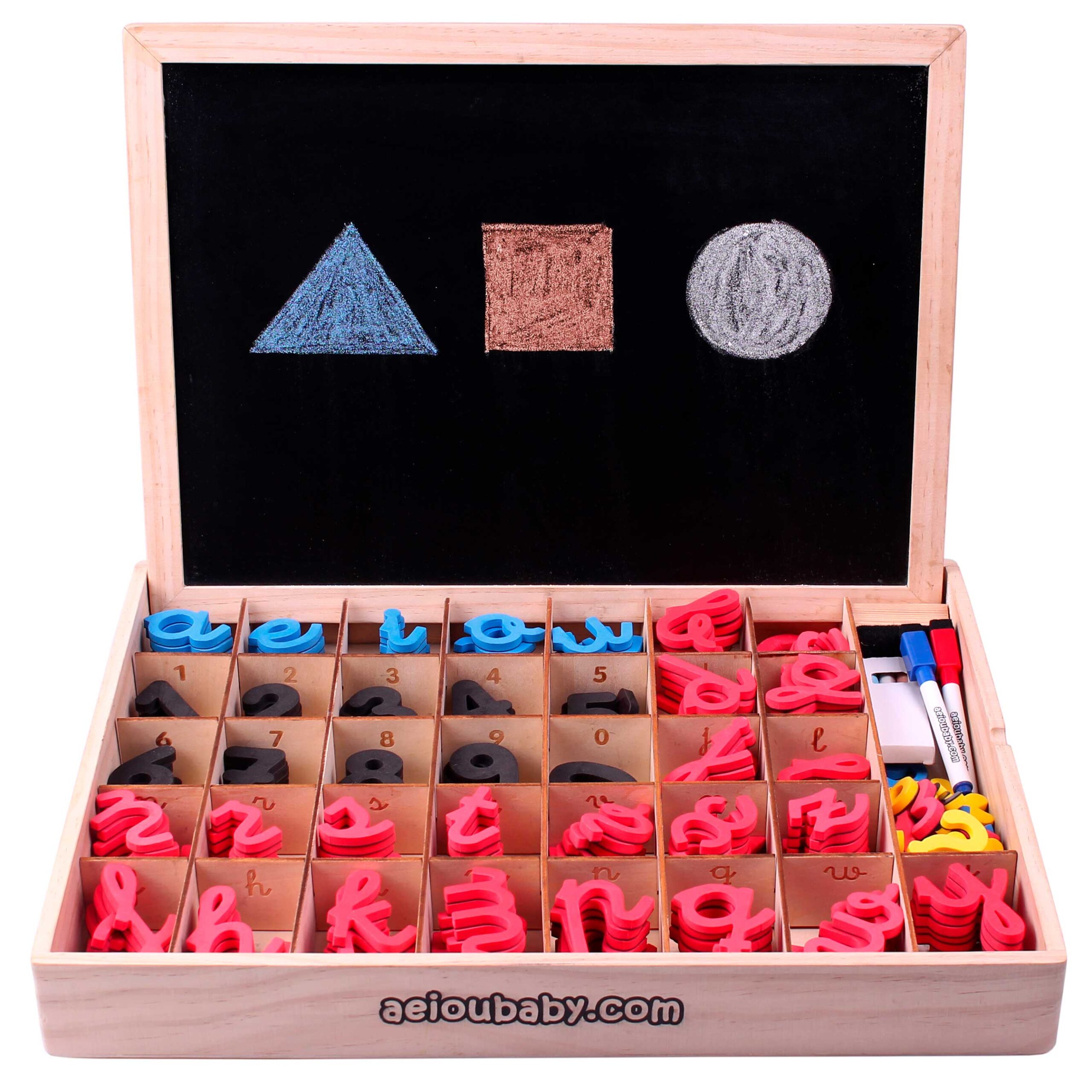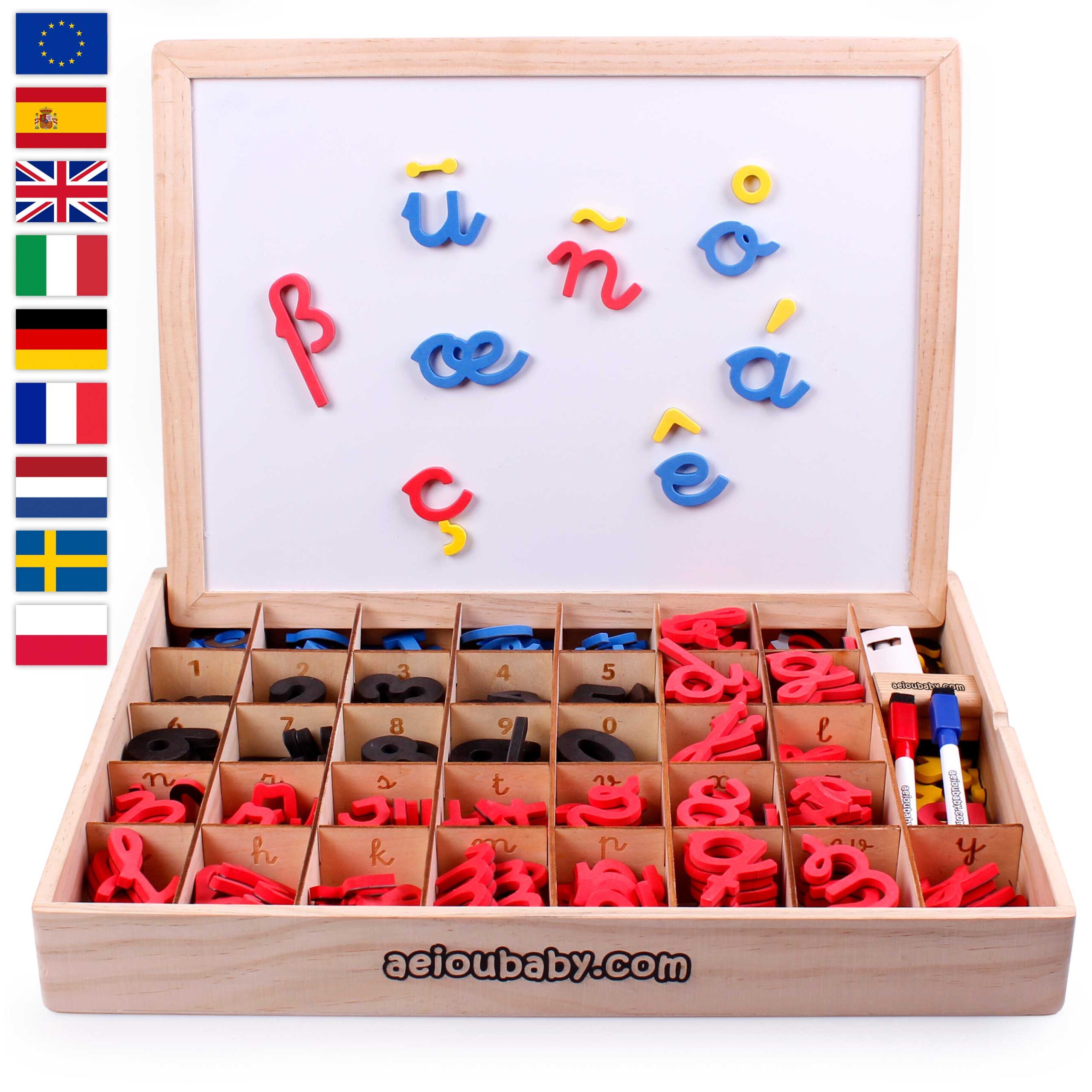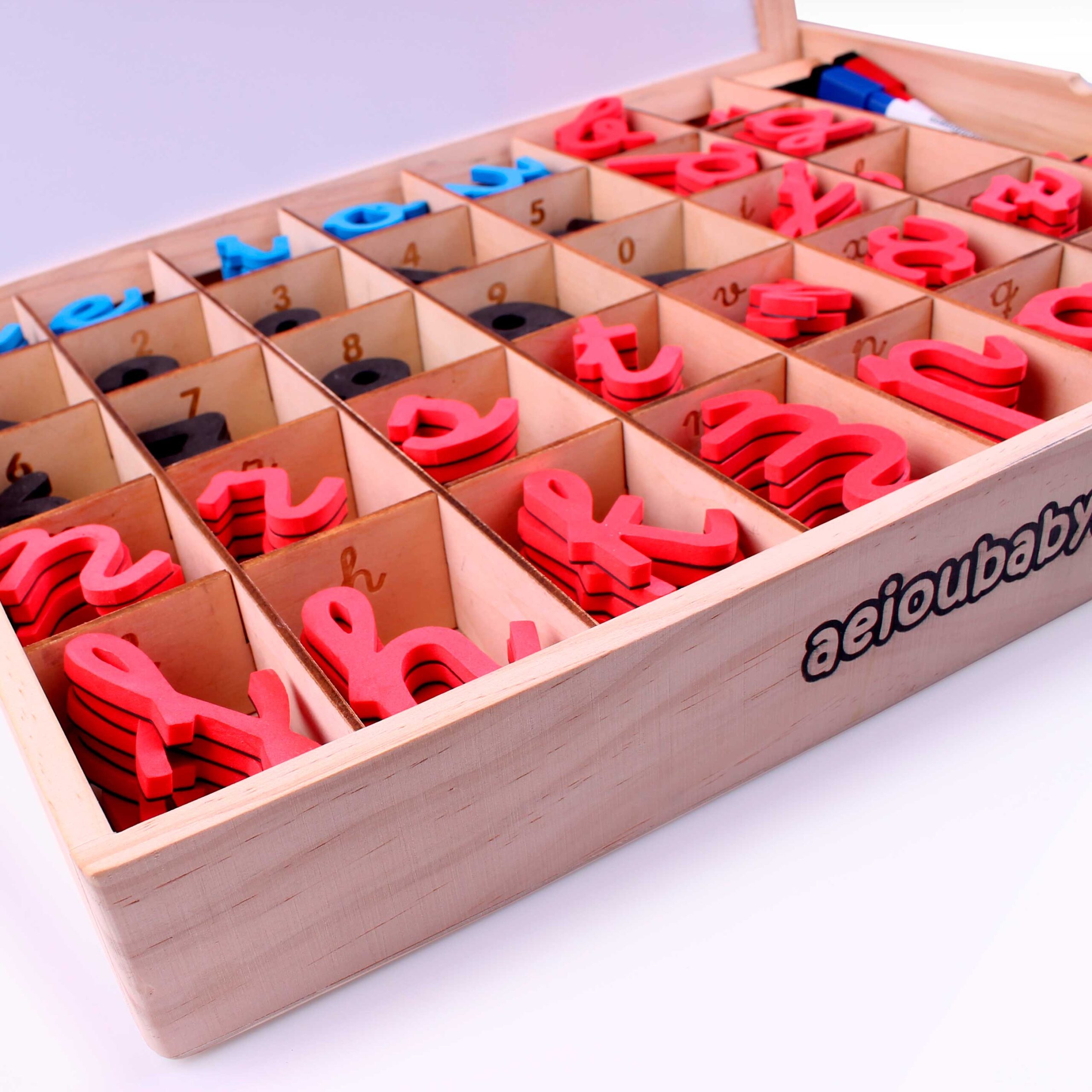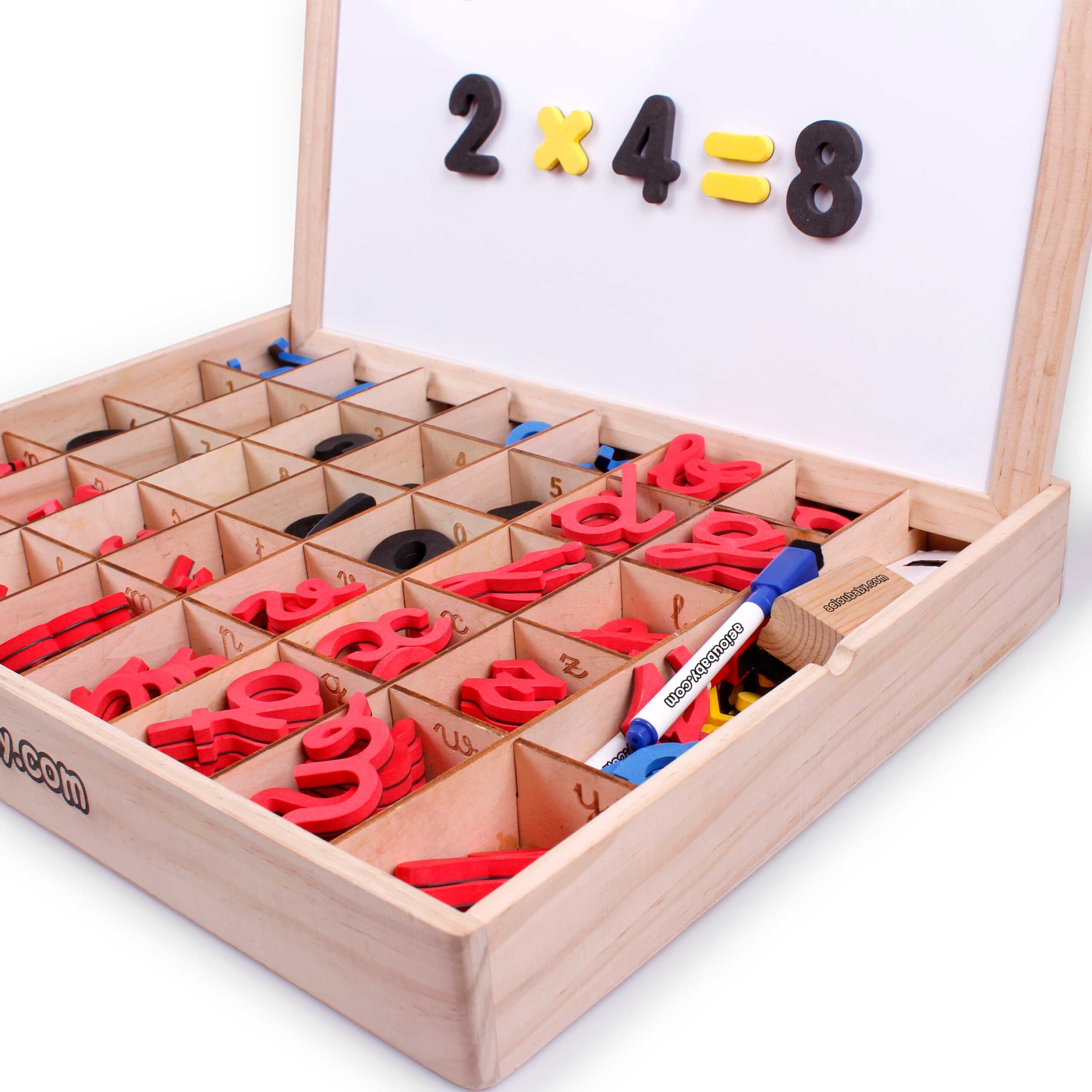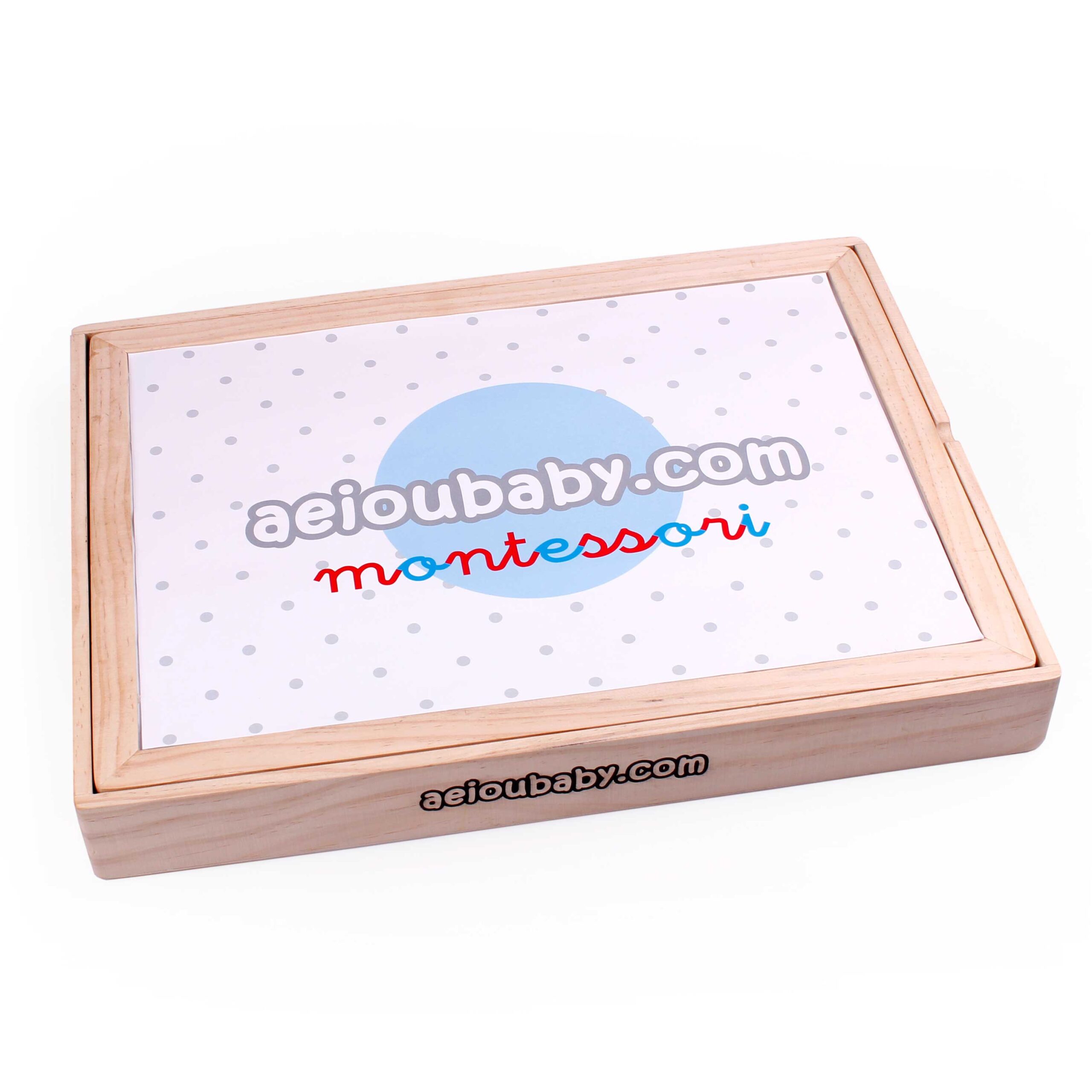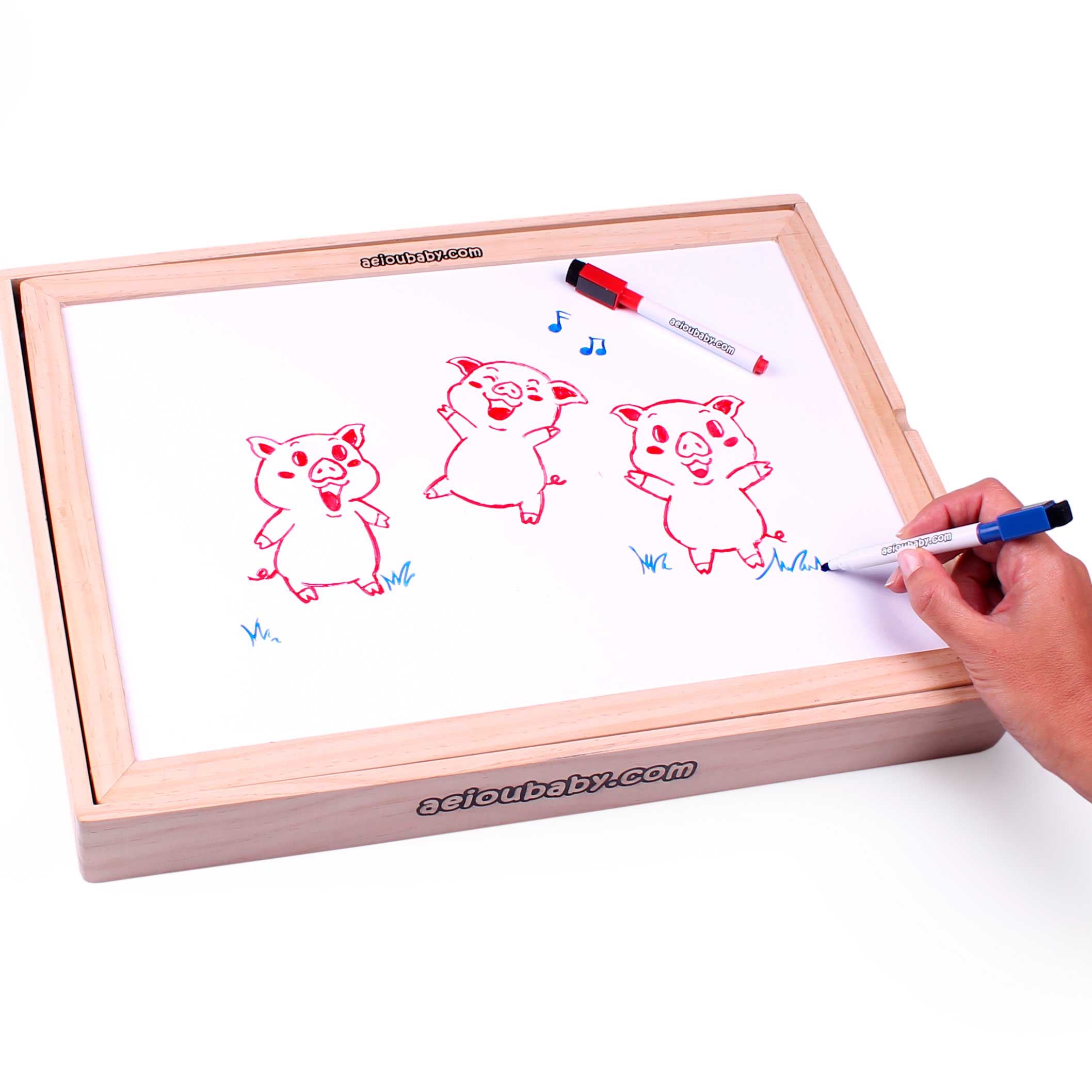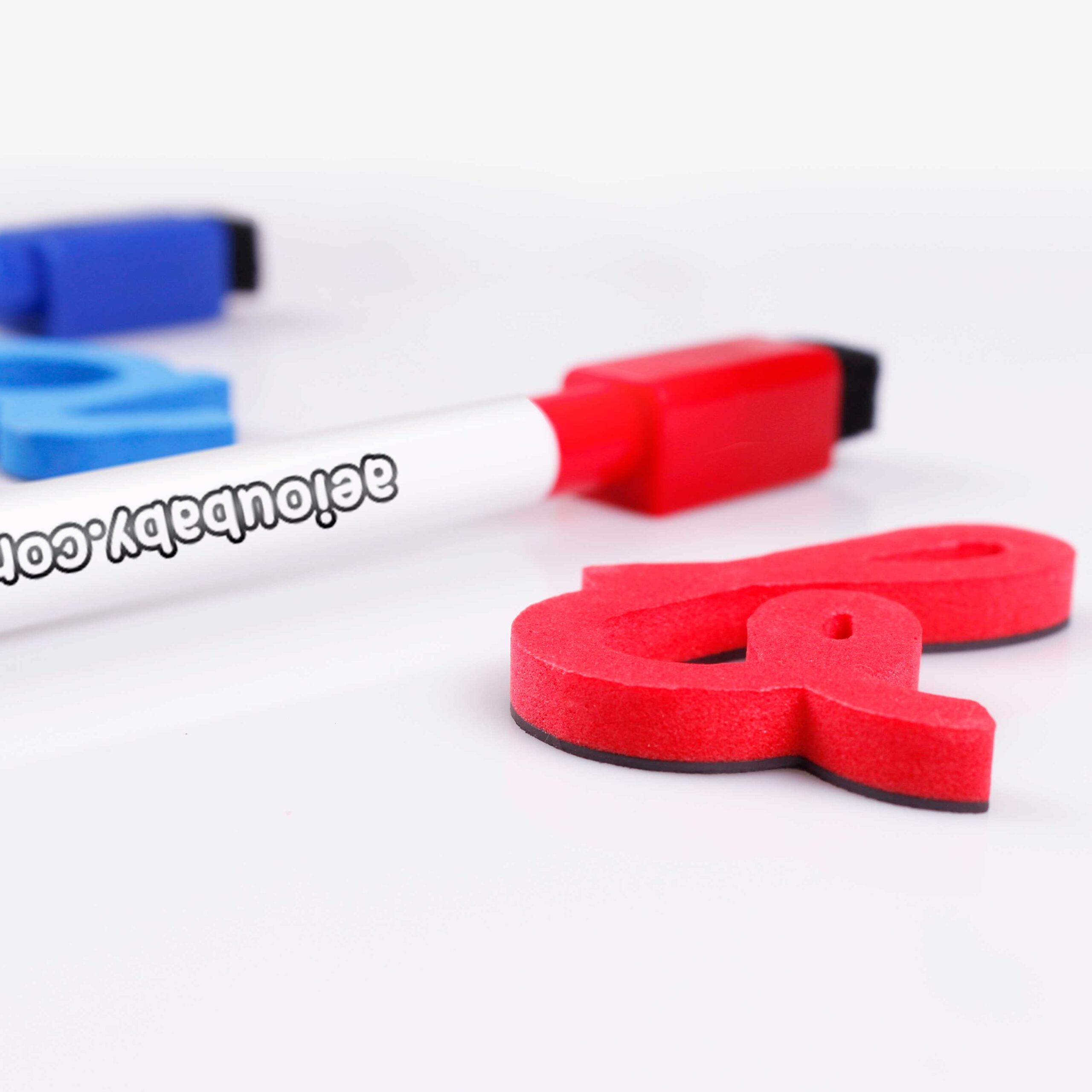 Montessori Box
A Montessori-inspired alphabet, perfect as a pre-writing exercise for children to discover the alphabet in a sensory way by manipulating the letters and numbers themselves, practising word formation and mathematical calculations.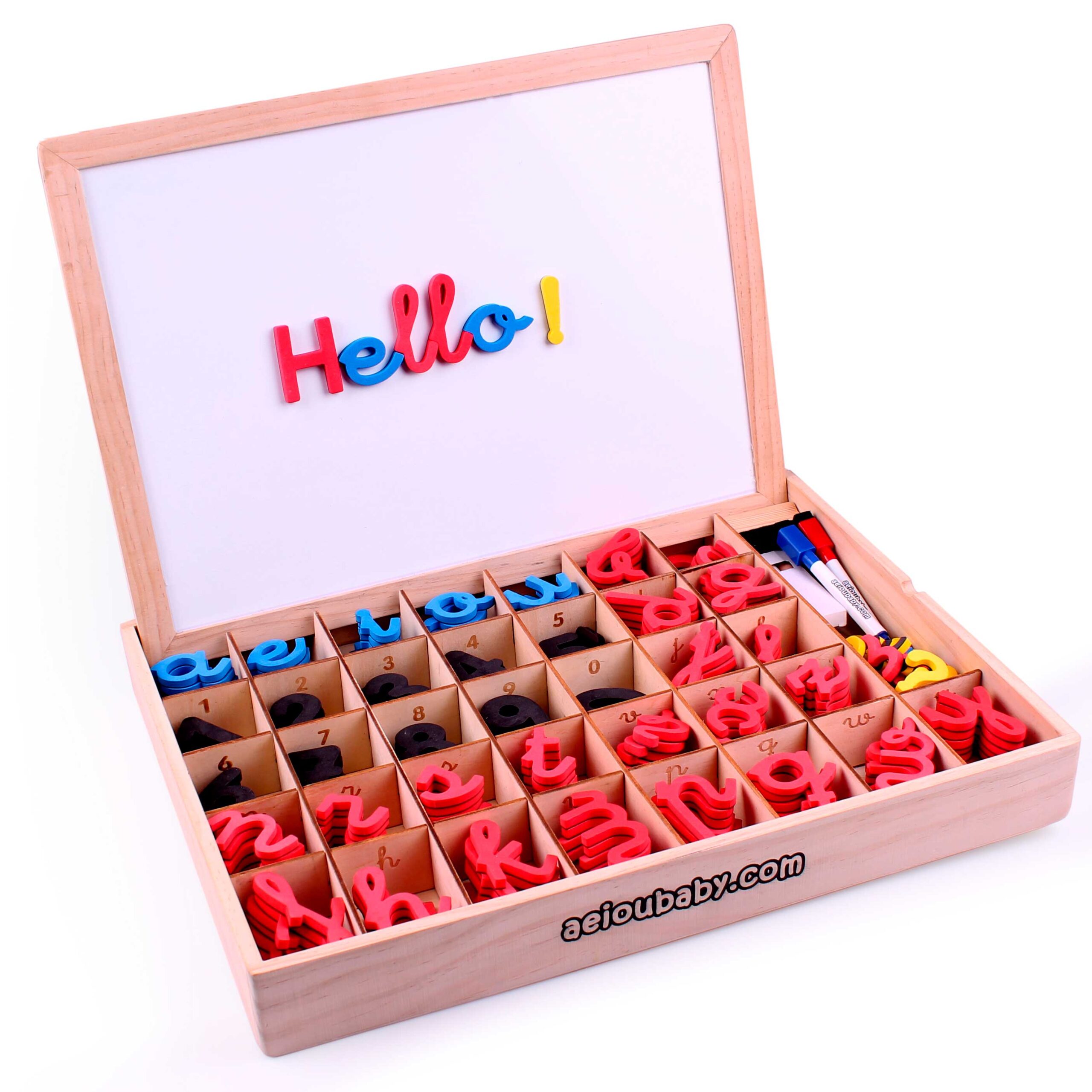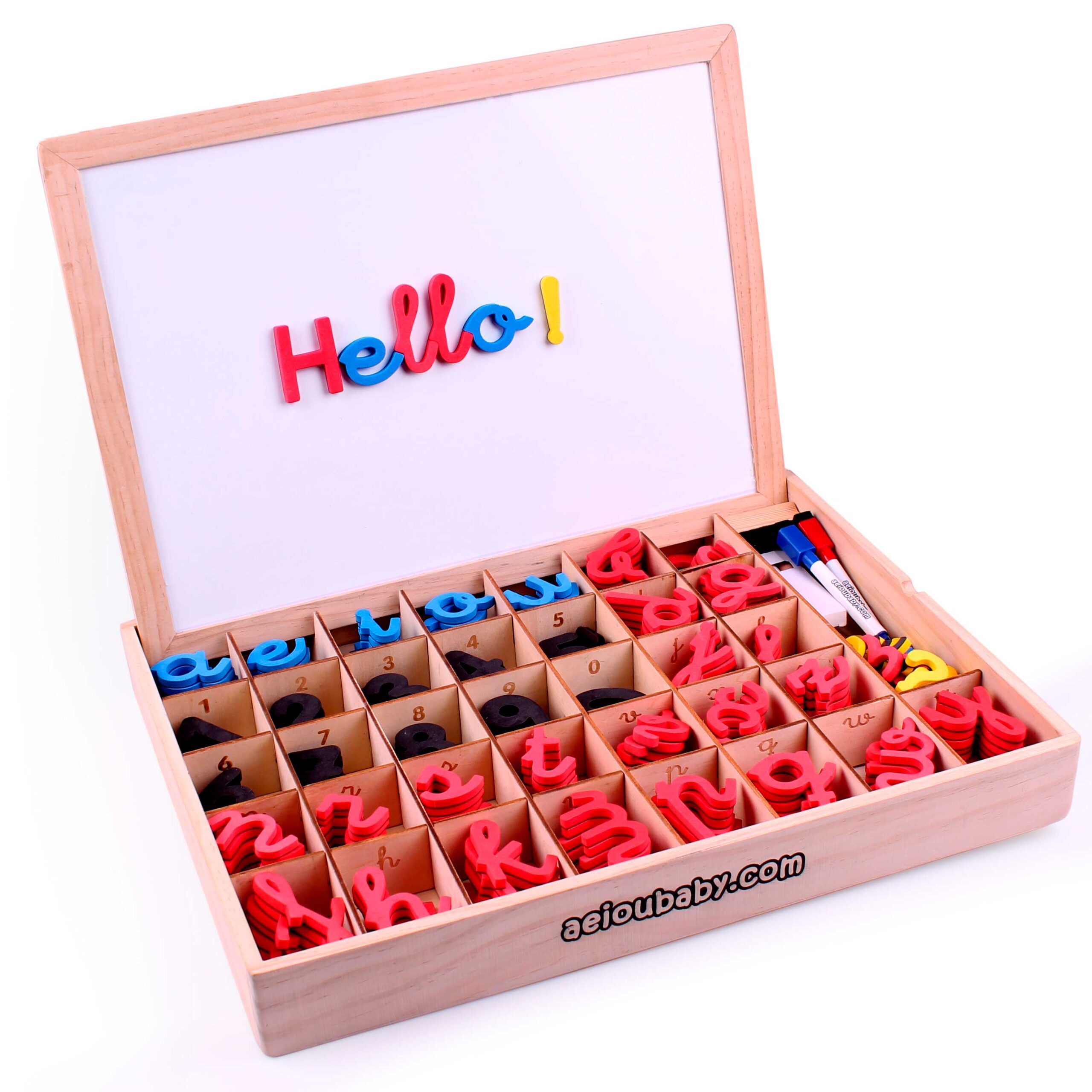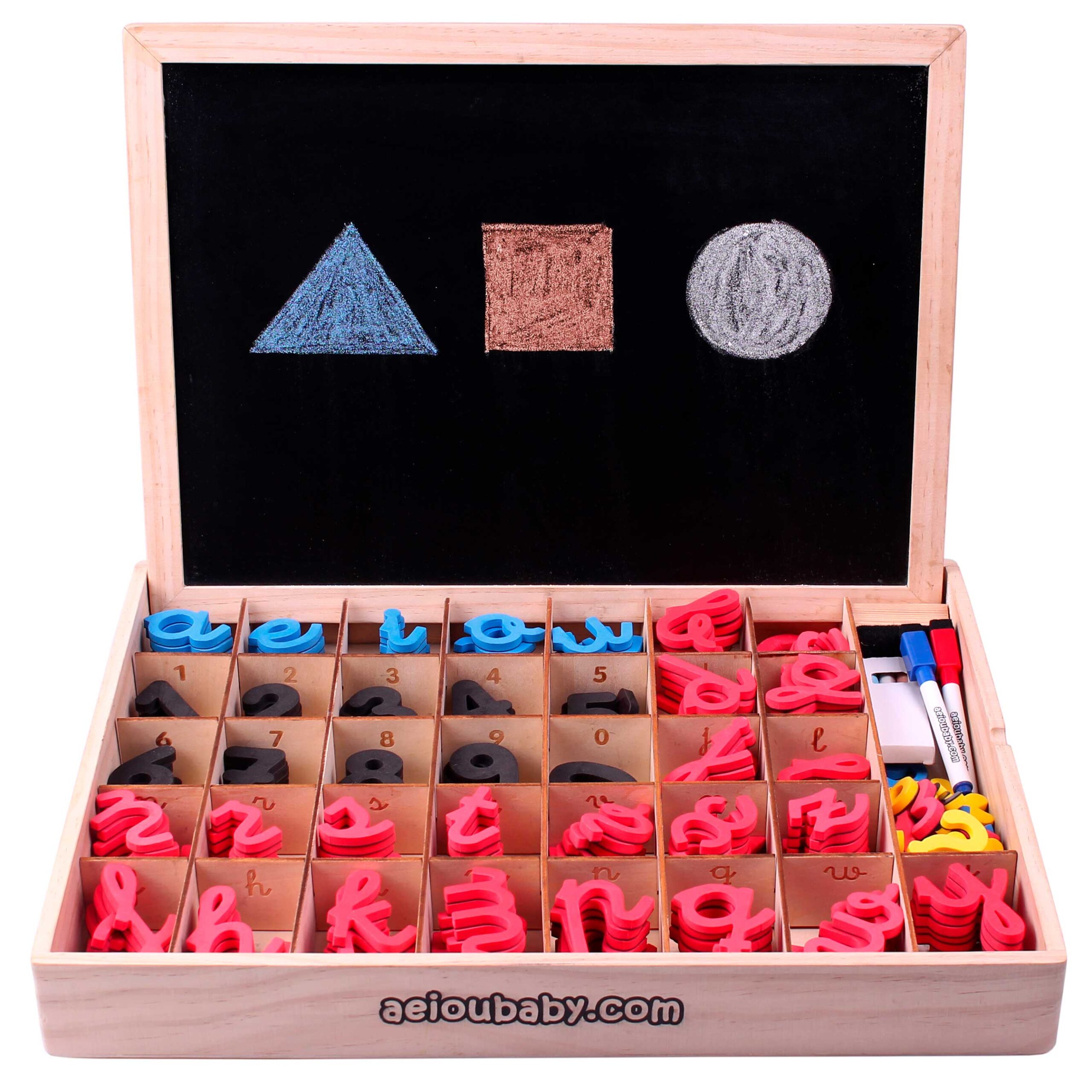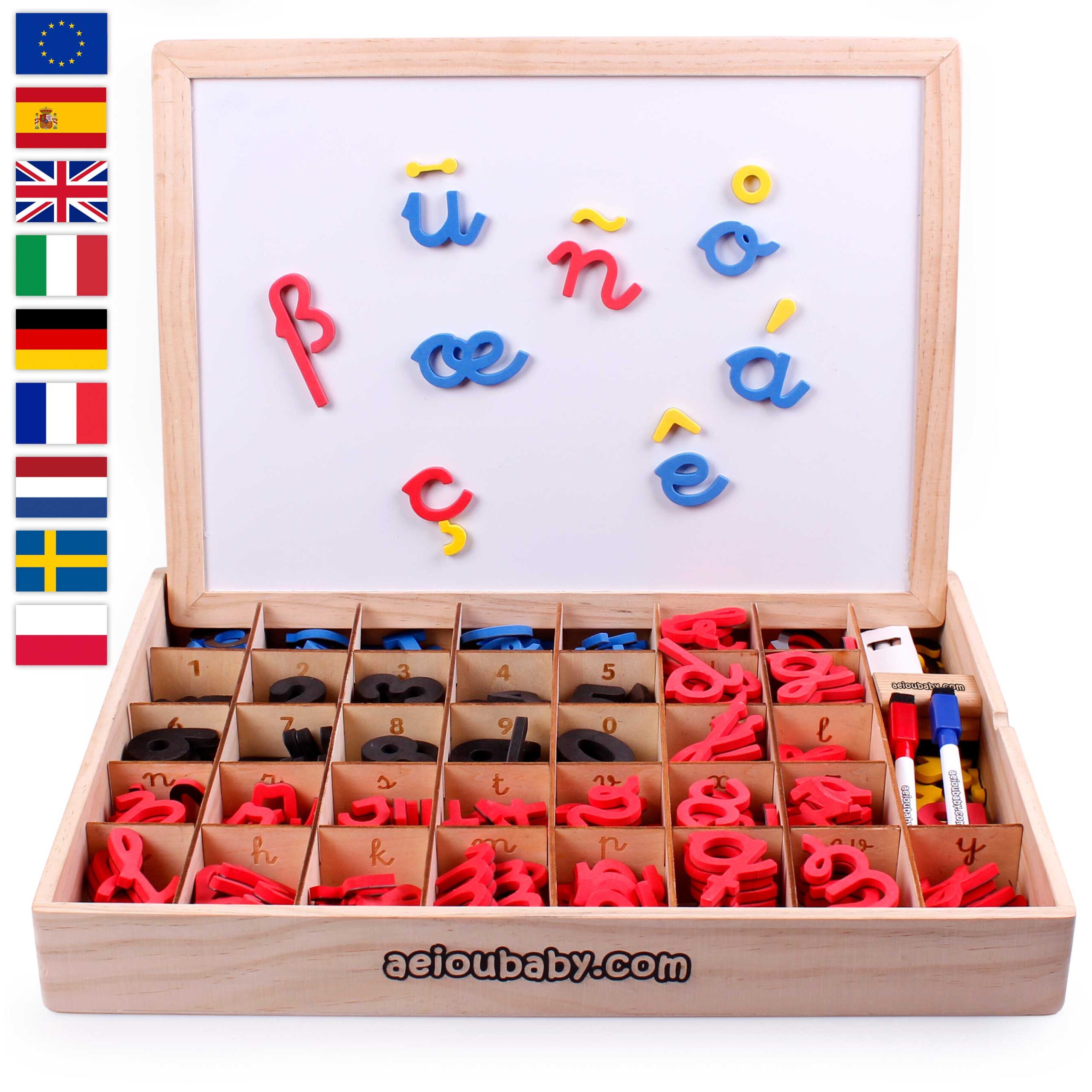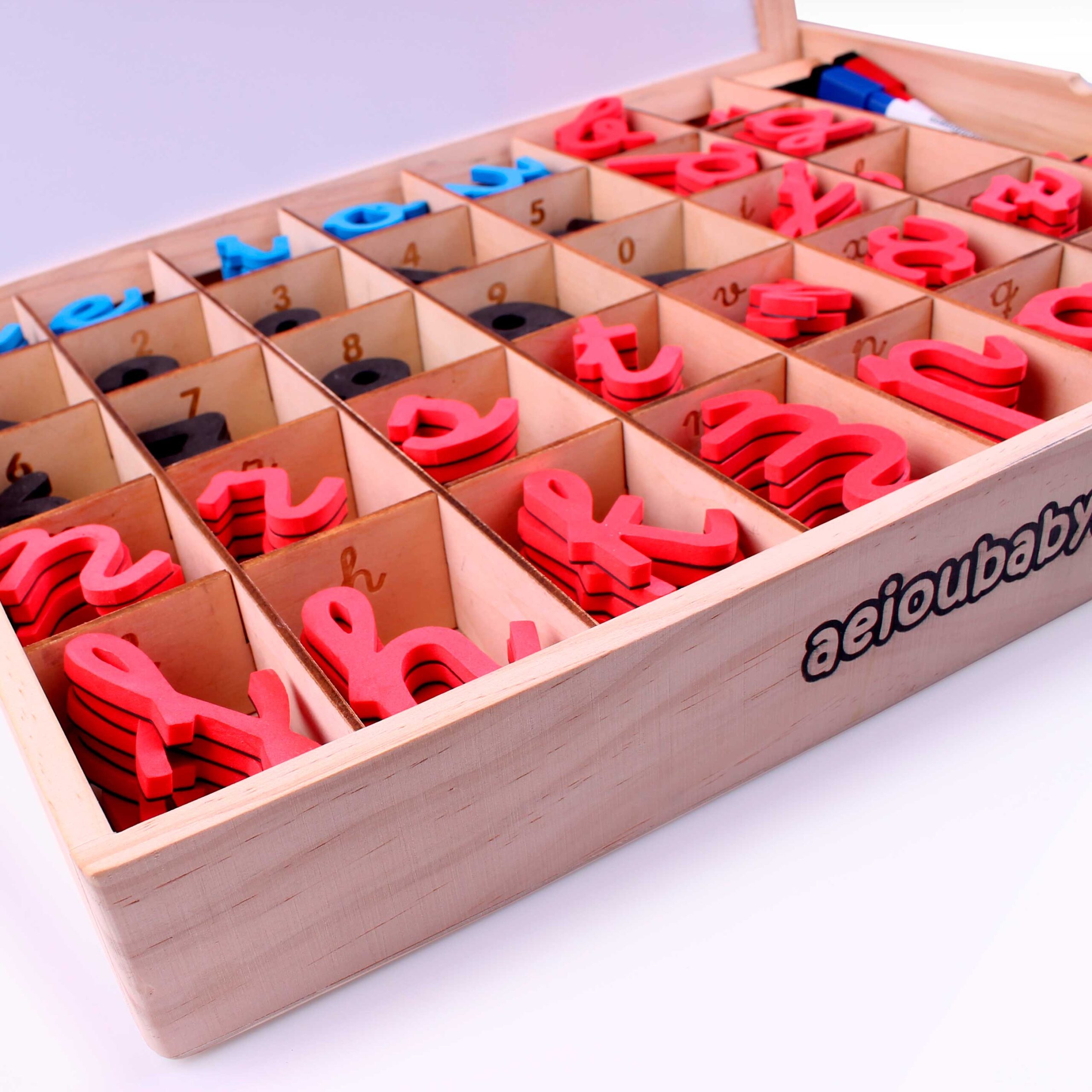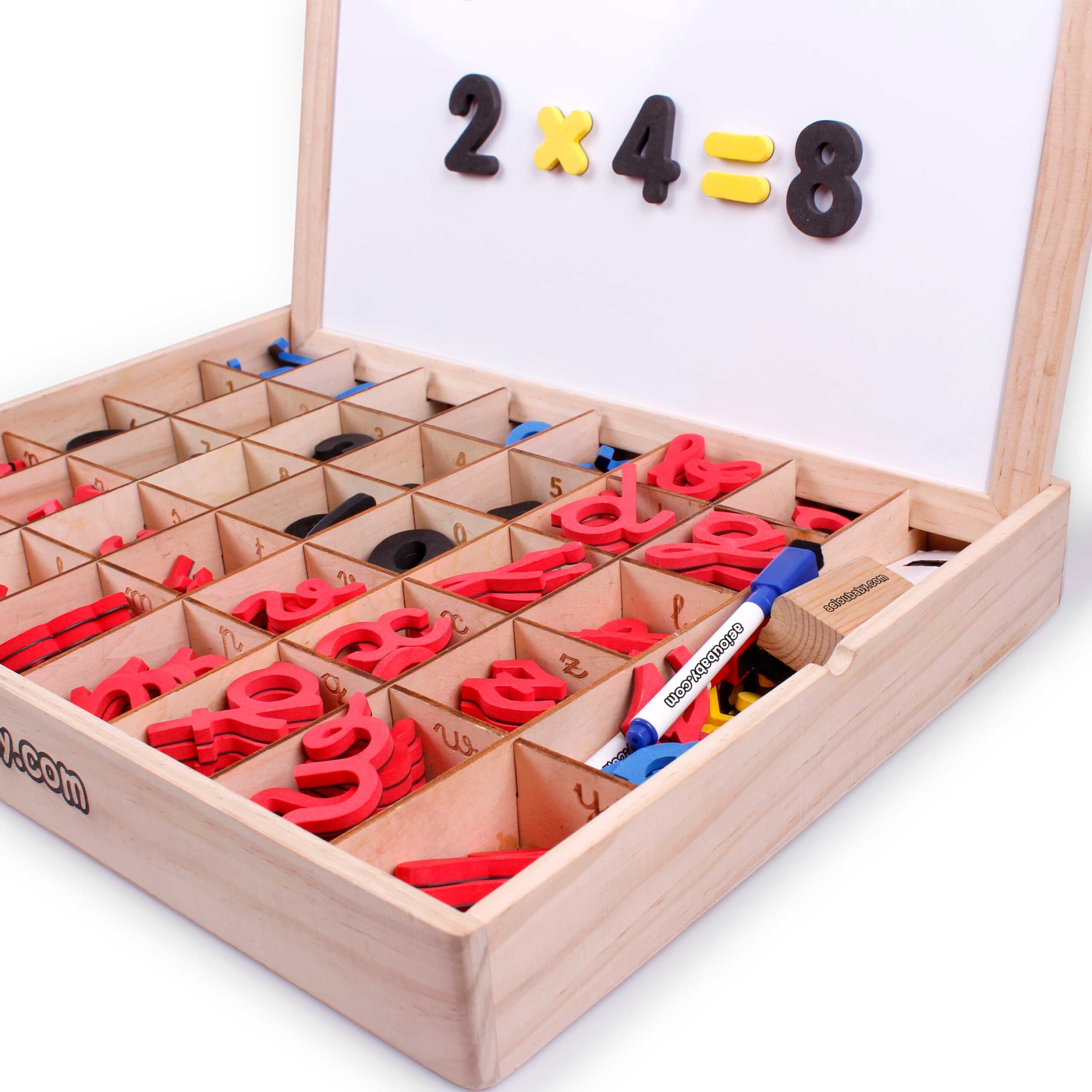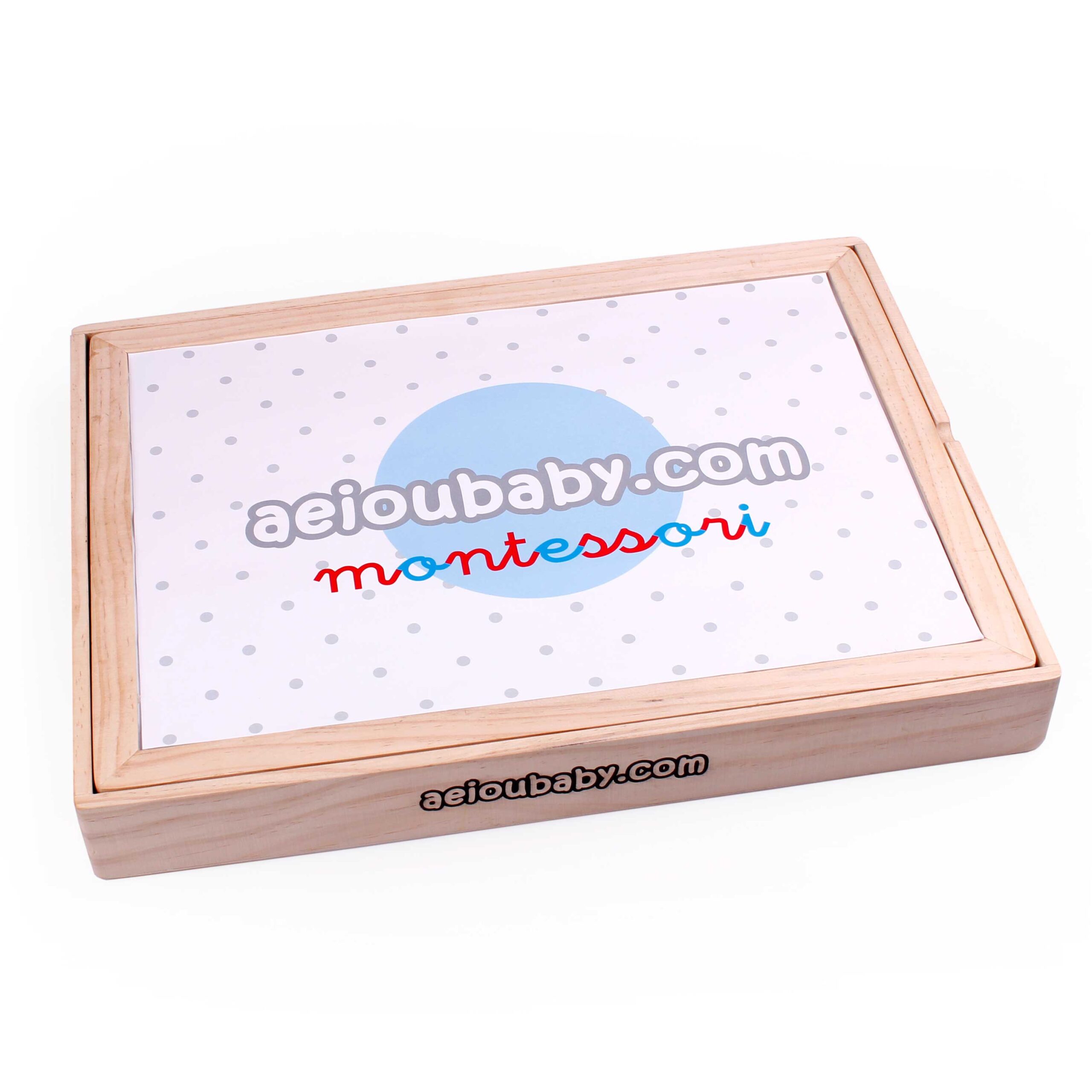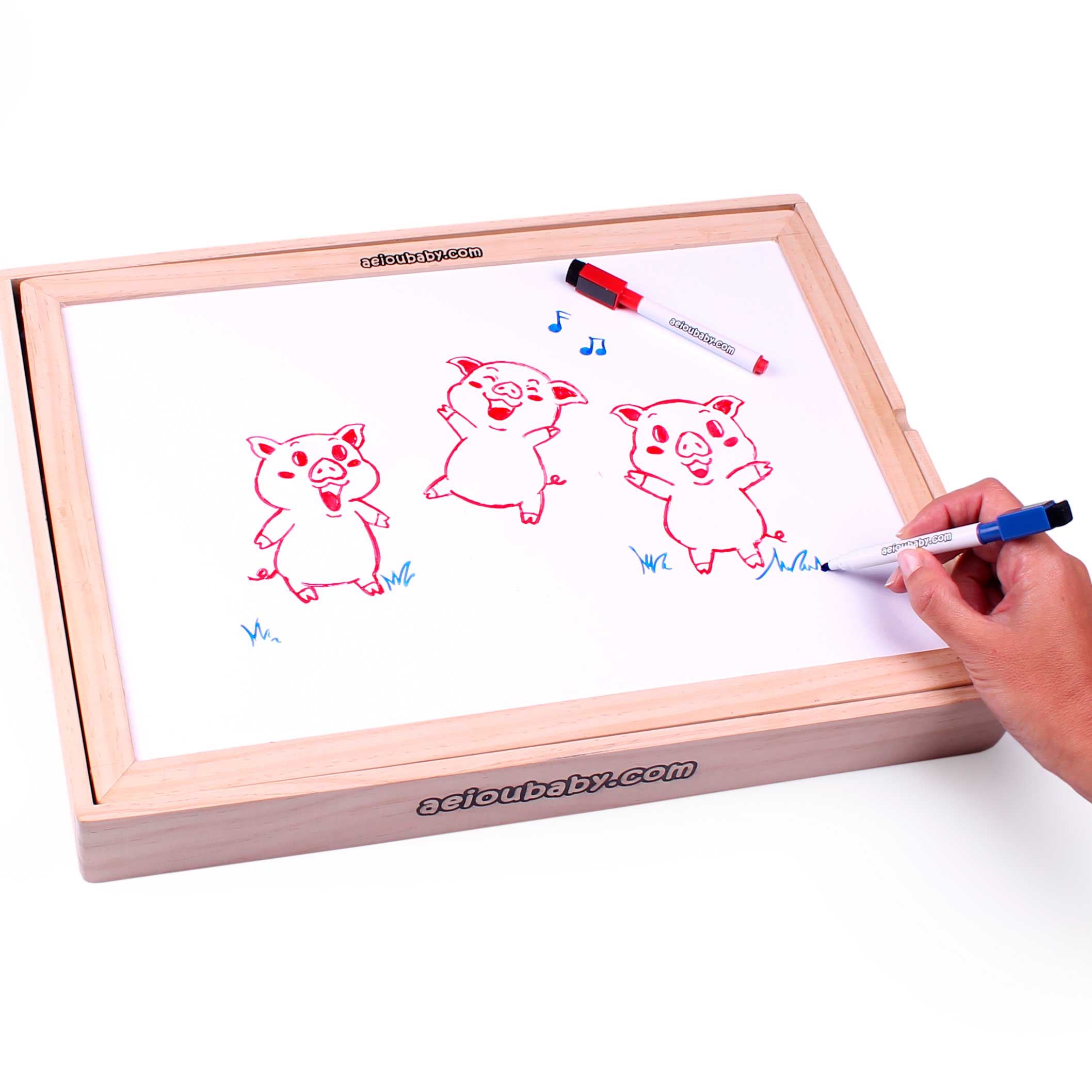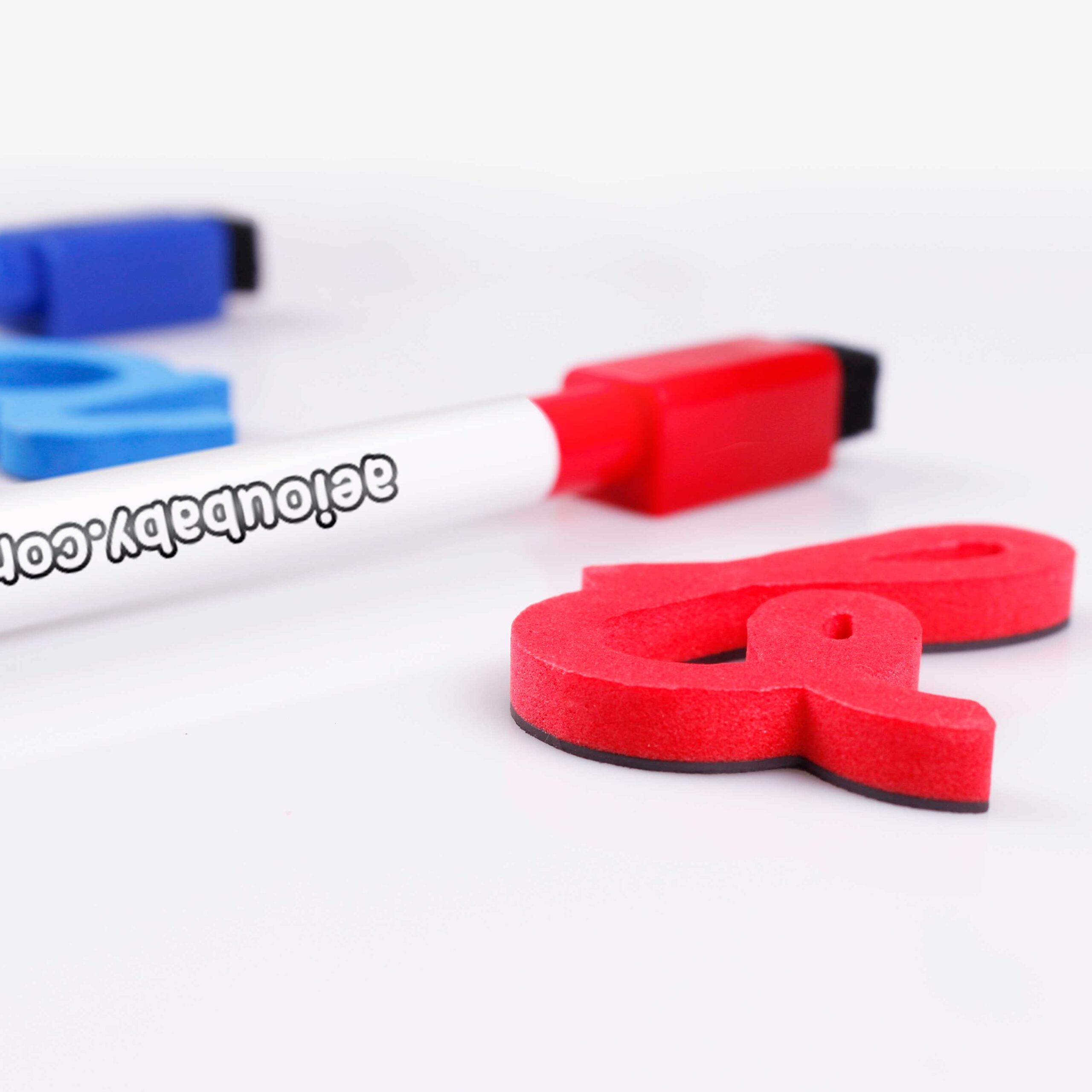 ---
Learn by
Playing



Sensory Learning

Combining the magnetic alphabet and board assists learning through a tactile experience, as children can directly touch and handle the letters and numbers.




Adapted Materials

All pieces are made of EVA foam, which has a pleasant feel and is safe for children. They are designed with a suitable size and thickness for children to use independently.




Encouraging Autonomy

Allows for independent learning as children discover concepts for themselves. Developing their independence this way also encourages self esteem, safety, and freedom of thought.
You will receive a complete downloadable guide on how to use our Magnetic Alphabet following the Montessori method with your purchase
TWO-SIDED BOARD
Black and White
One side is a magnetic whiteboard where you can easily place the numbers and letters, as well as draw, write, and erase with the markers included. The other side is a blackboard for the chalk and felt eraser (both included in the pack).
FULLY EQUIPPED

Multilingual
Includes enough vowels and consonants to create whole sentences, as well as numbers, mathematical signs and punctuation and multilingual symbols from the main European languages.
Lower case x5

Upper case x5

Numbers x5

Punctuation and multilingual symbols and maths sings
---
Features: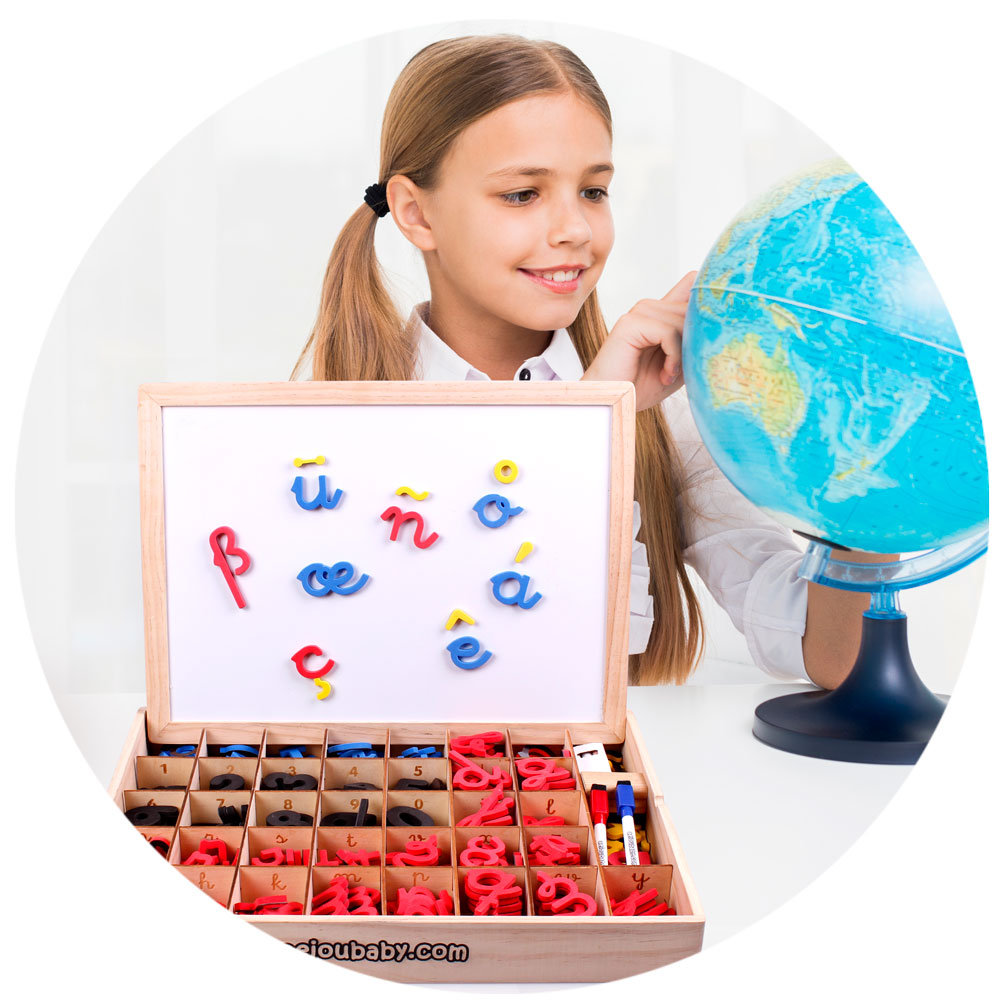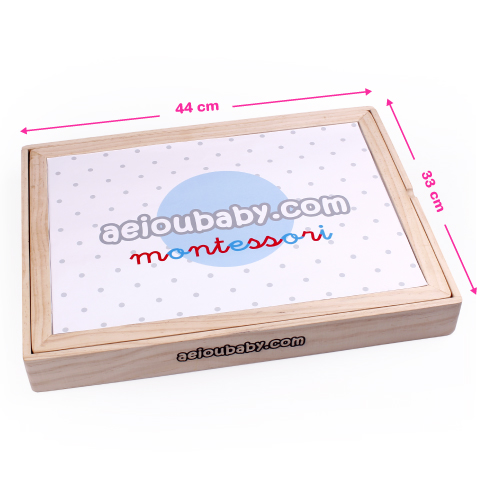 Material:
Natural-colour wooden box.
Magnetic pieces covered in a layer of EVA foam.
Letter size:
Upper case: 1,7 inches.
Lower case: from 1 to 3 inches approx. depending on its shape.
Easy storage:
All pieces can be easily tidied away into the box and secured using the board as a lid, thanks to its magnetic clasp.
Easy cleaning:
Both the pieces and boards can be cleaned with a damp cloth.
Recommended age:
Can be used by ages 3 and above as a pre-writing exercise prior to learning to read.