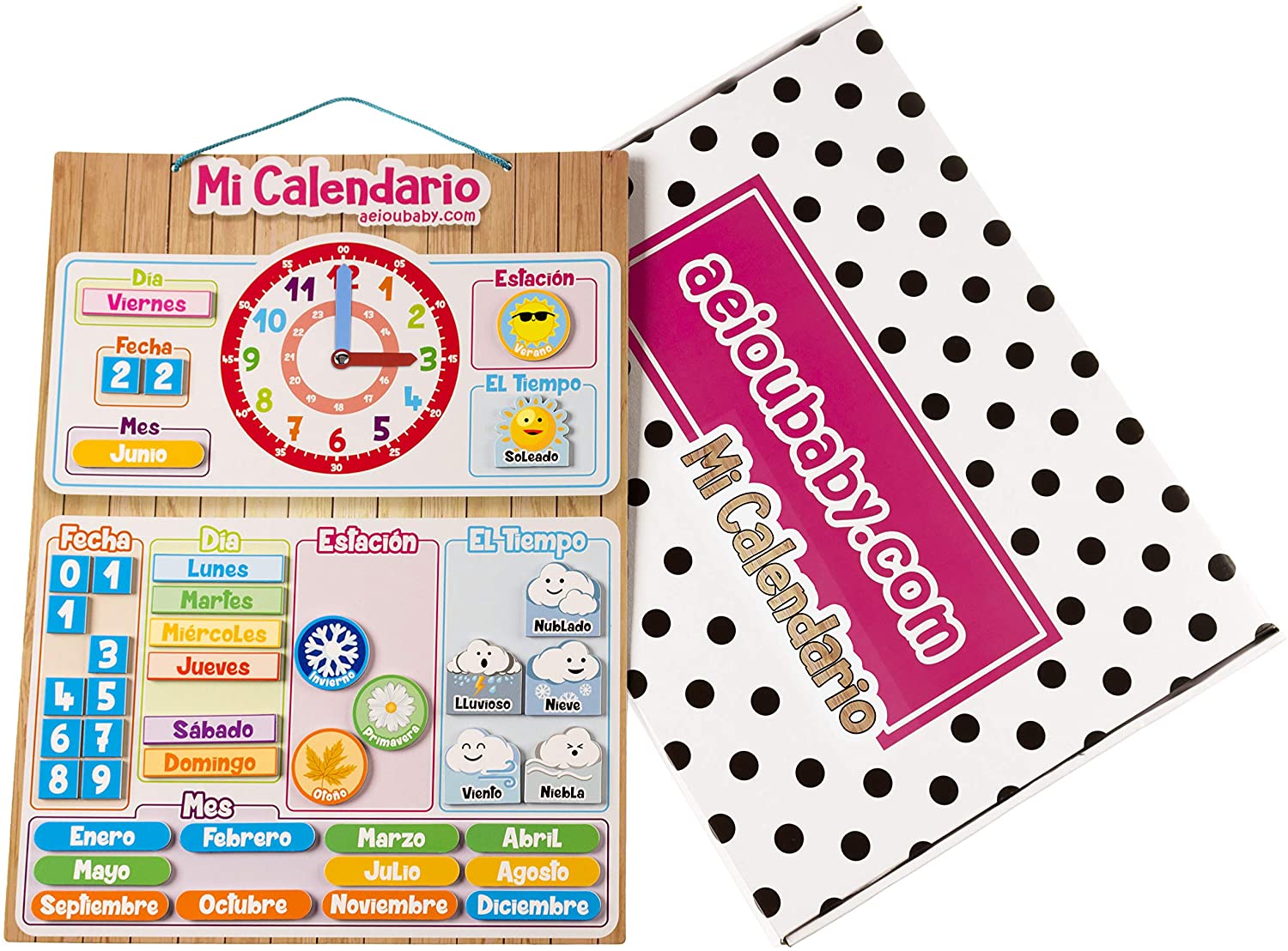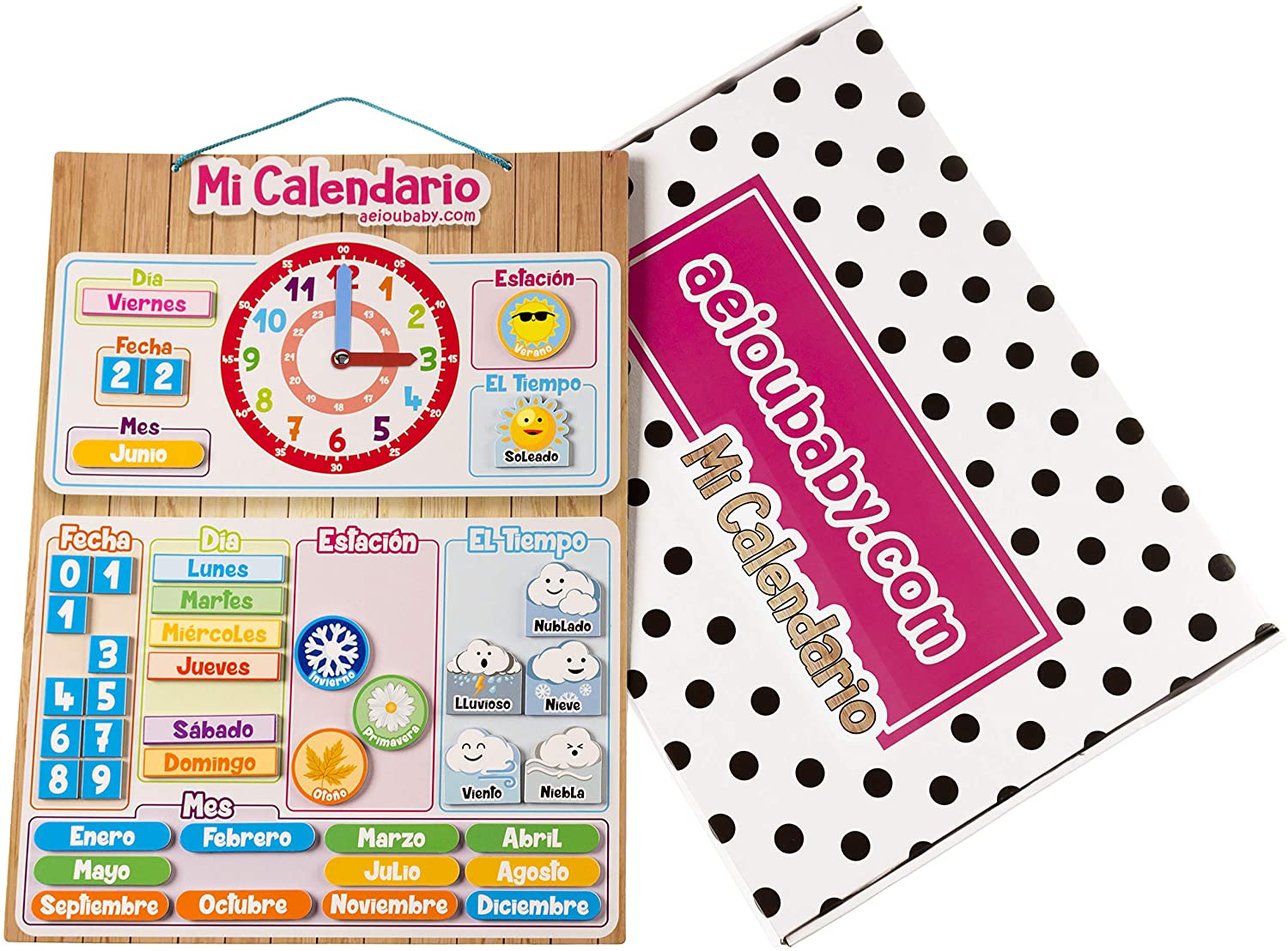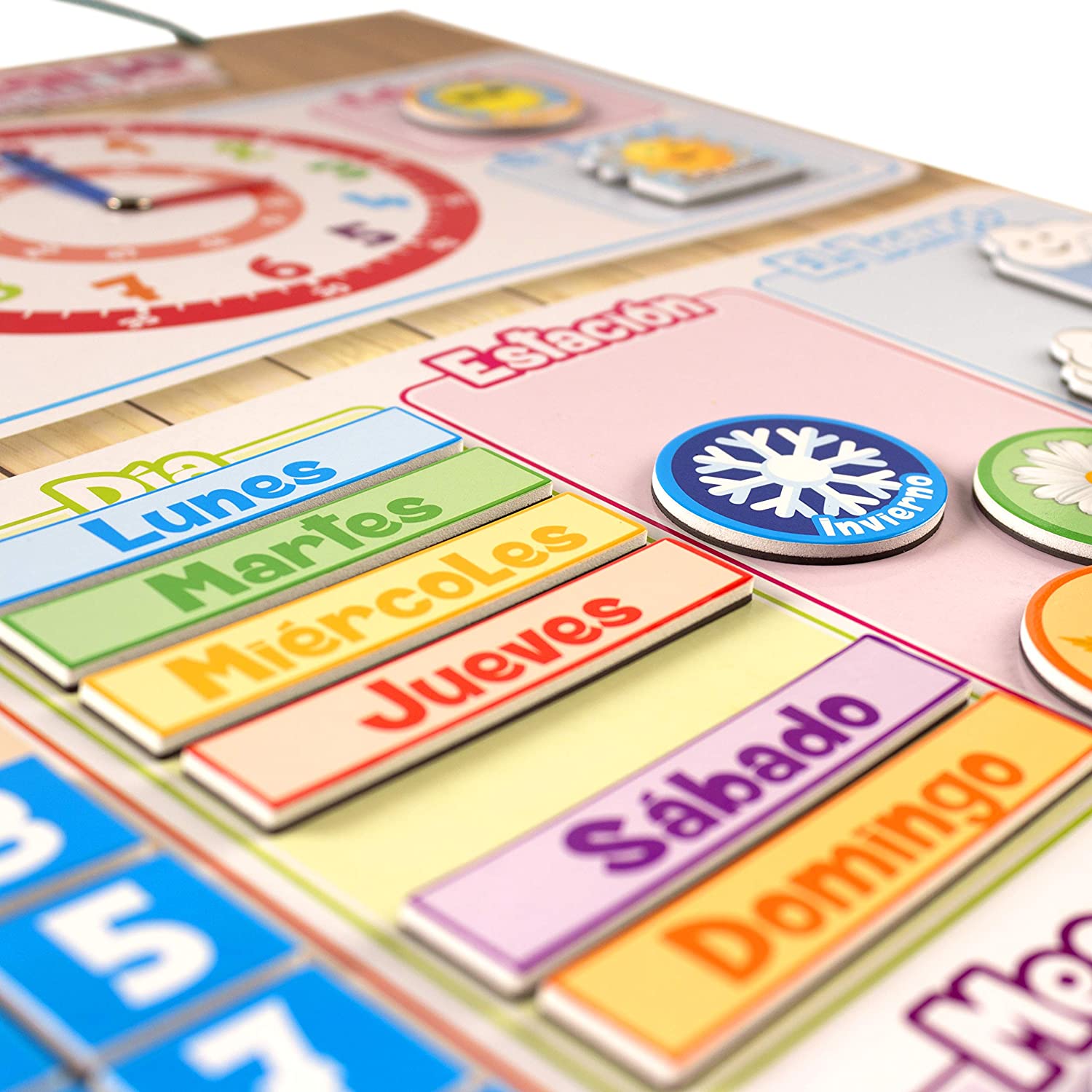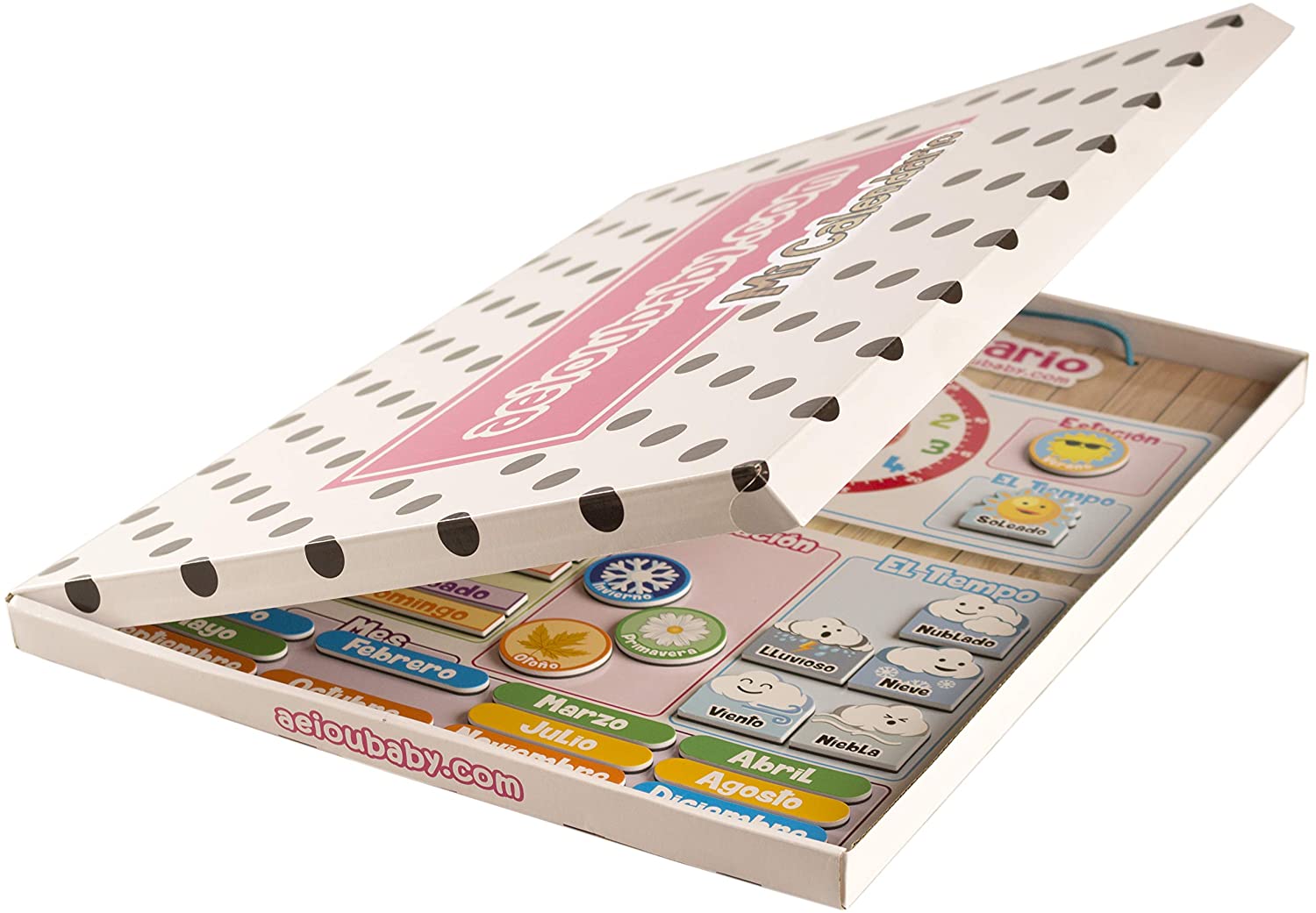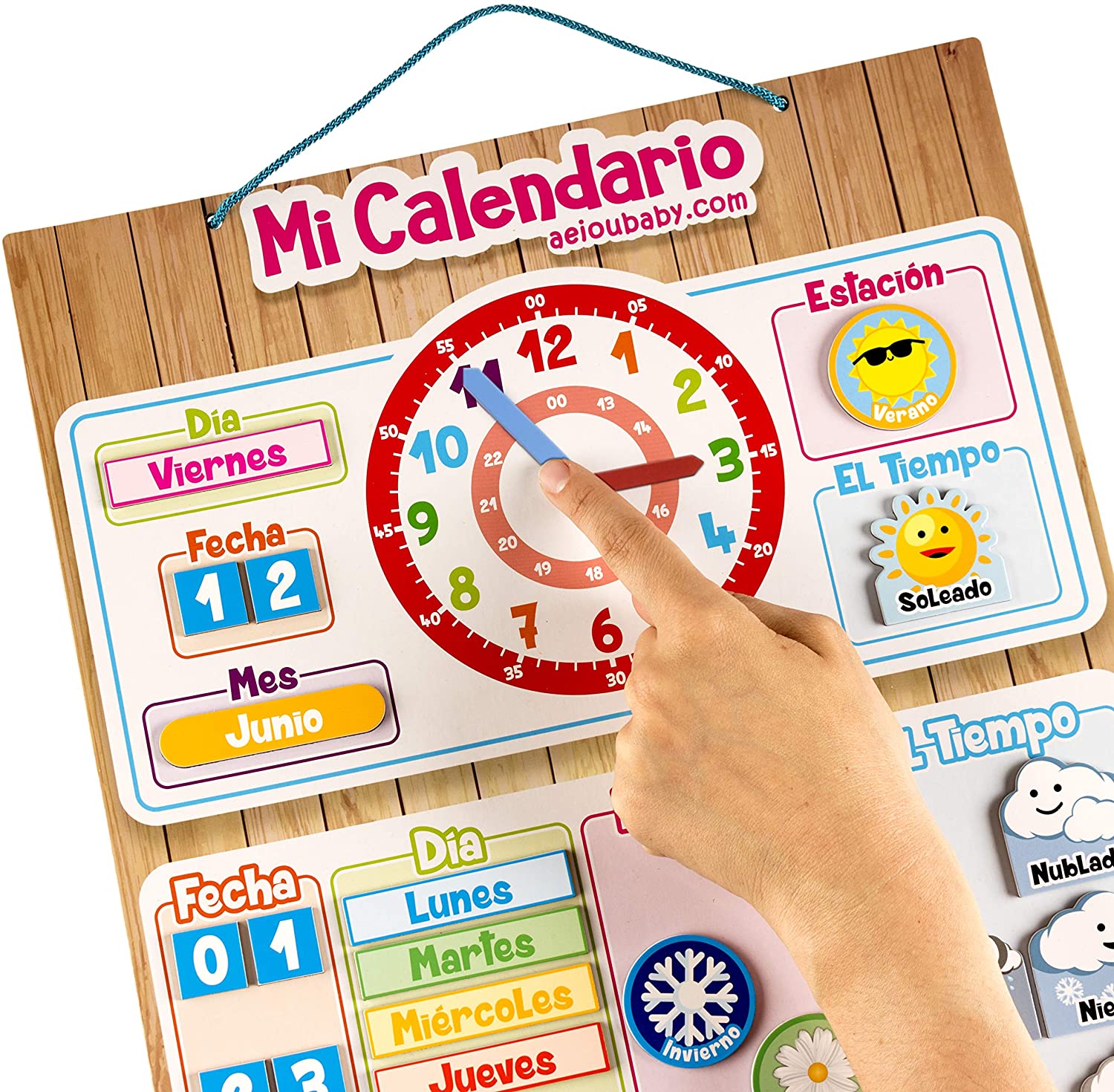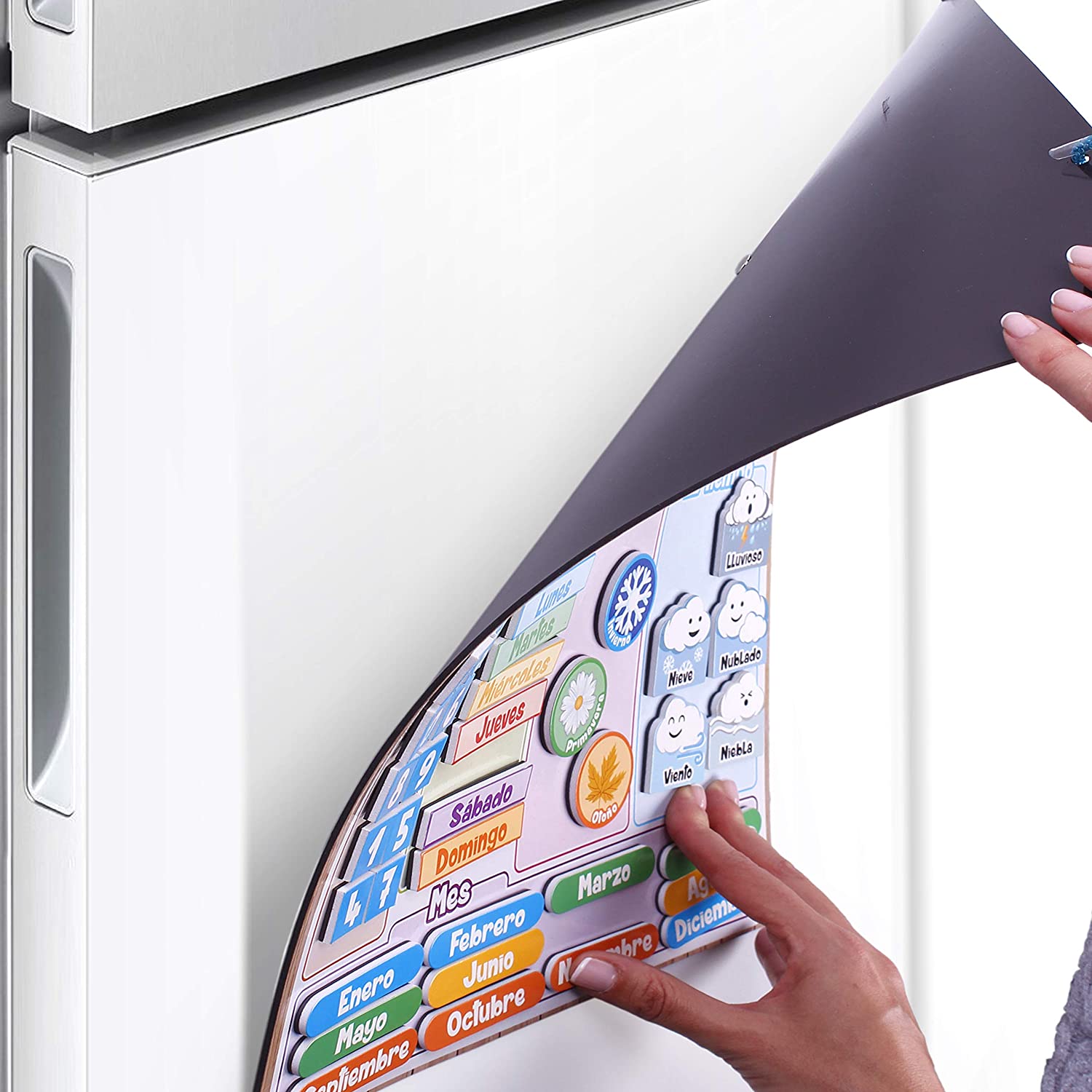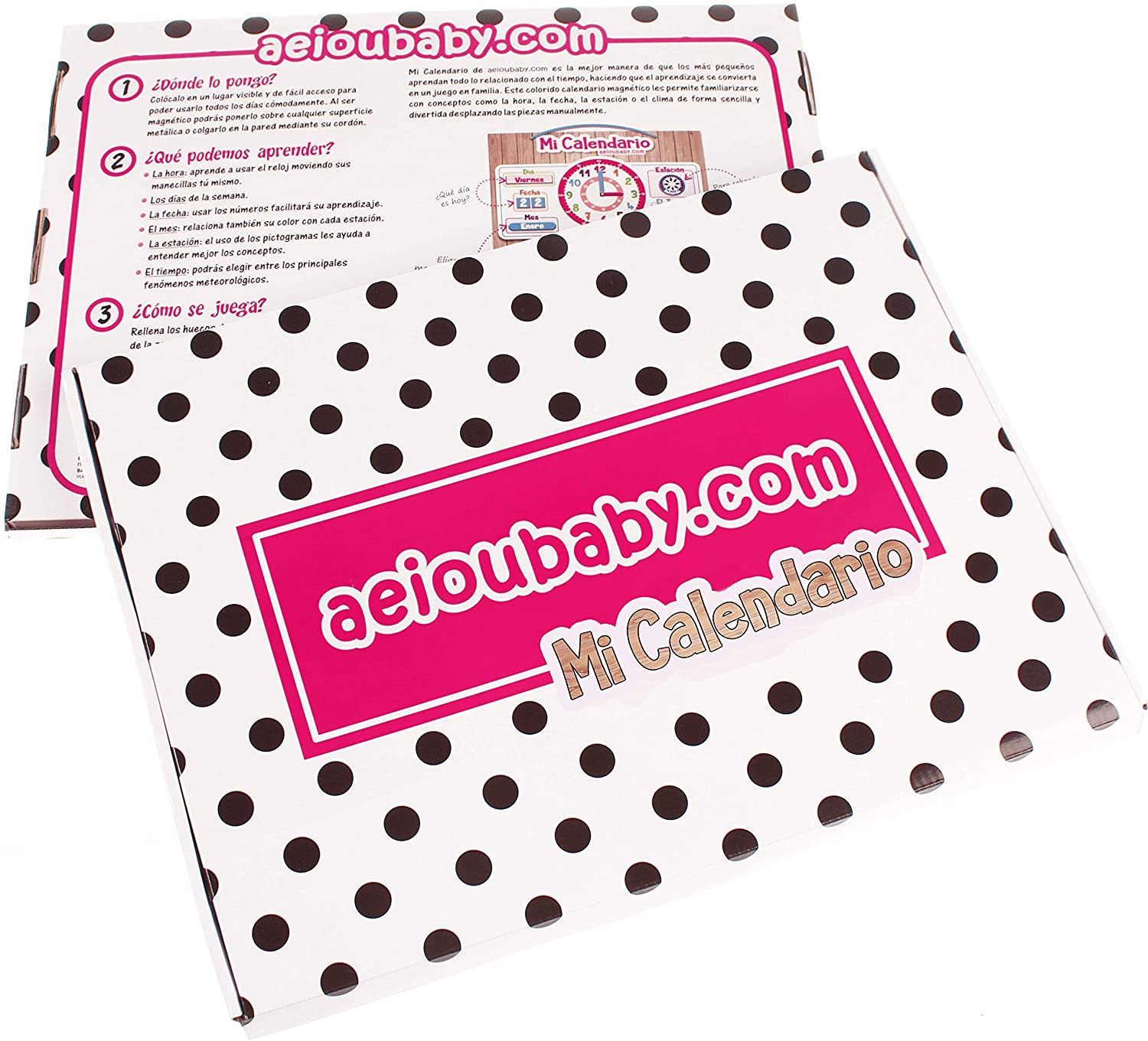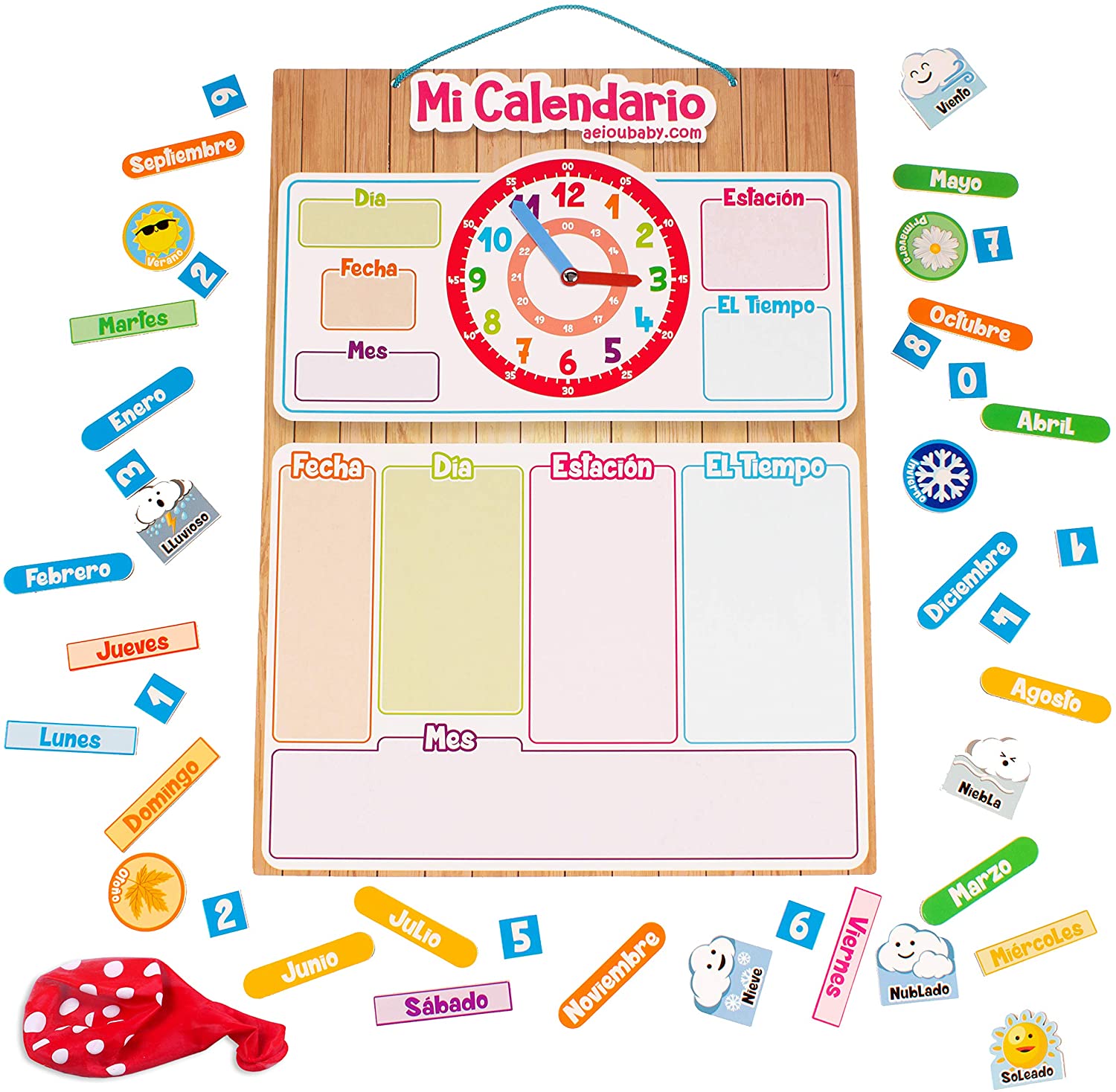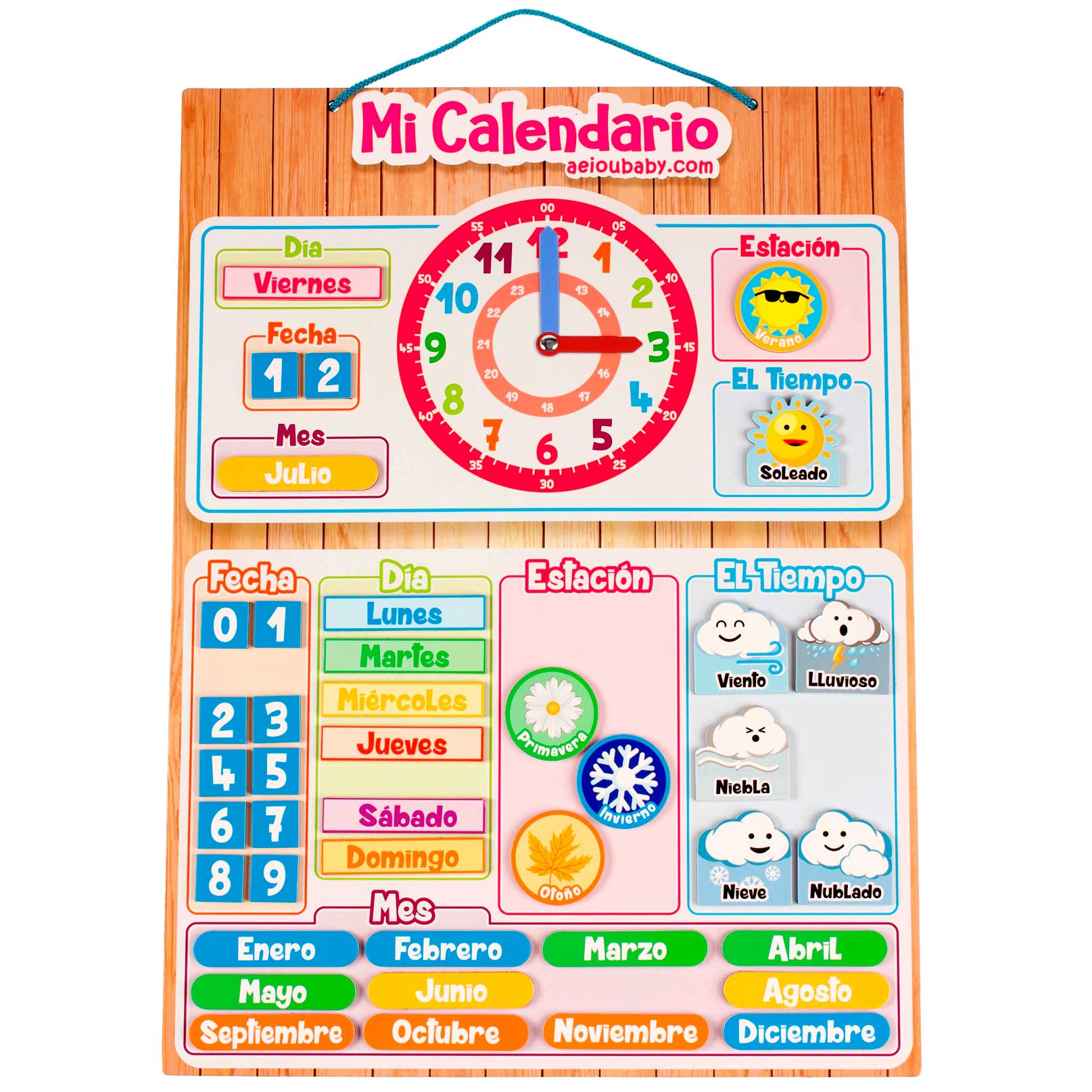 My Magnetic Calendar
Learning concepts such as time, days of the week or seasons can be difficult and boring for children. However, My Calendar transforms this into a simple game where temporal concepts can be quickly learnt in a fun and engaging way.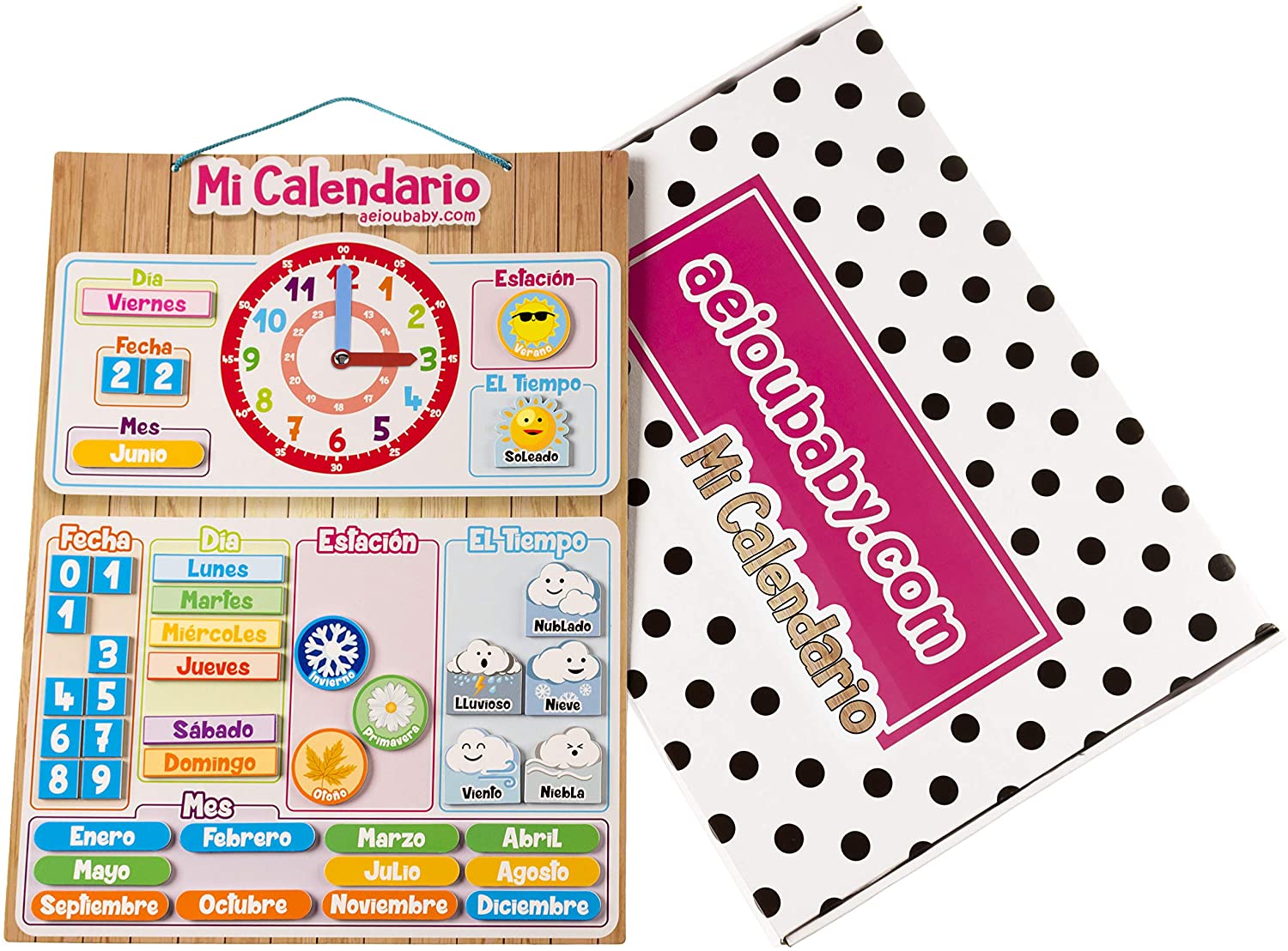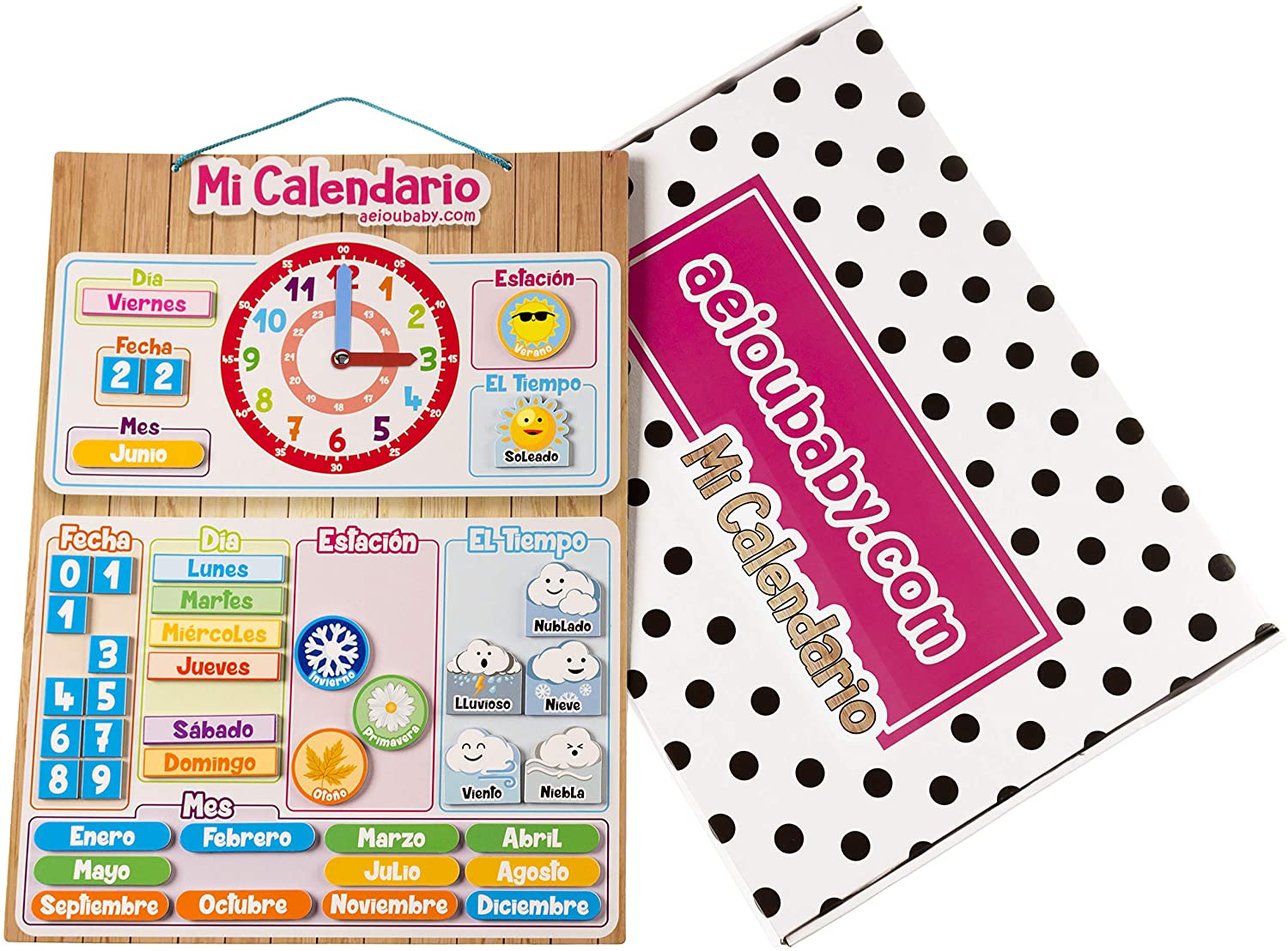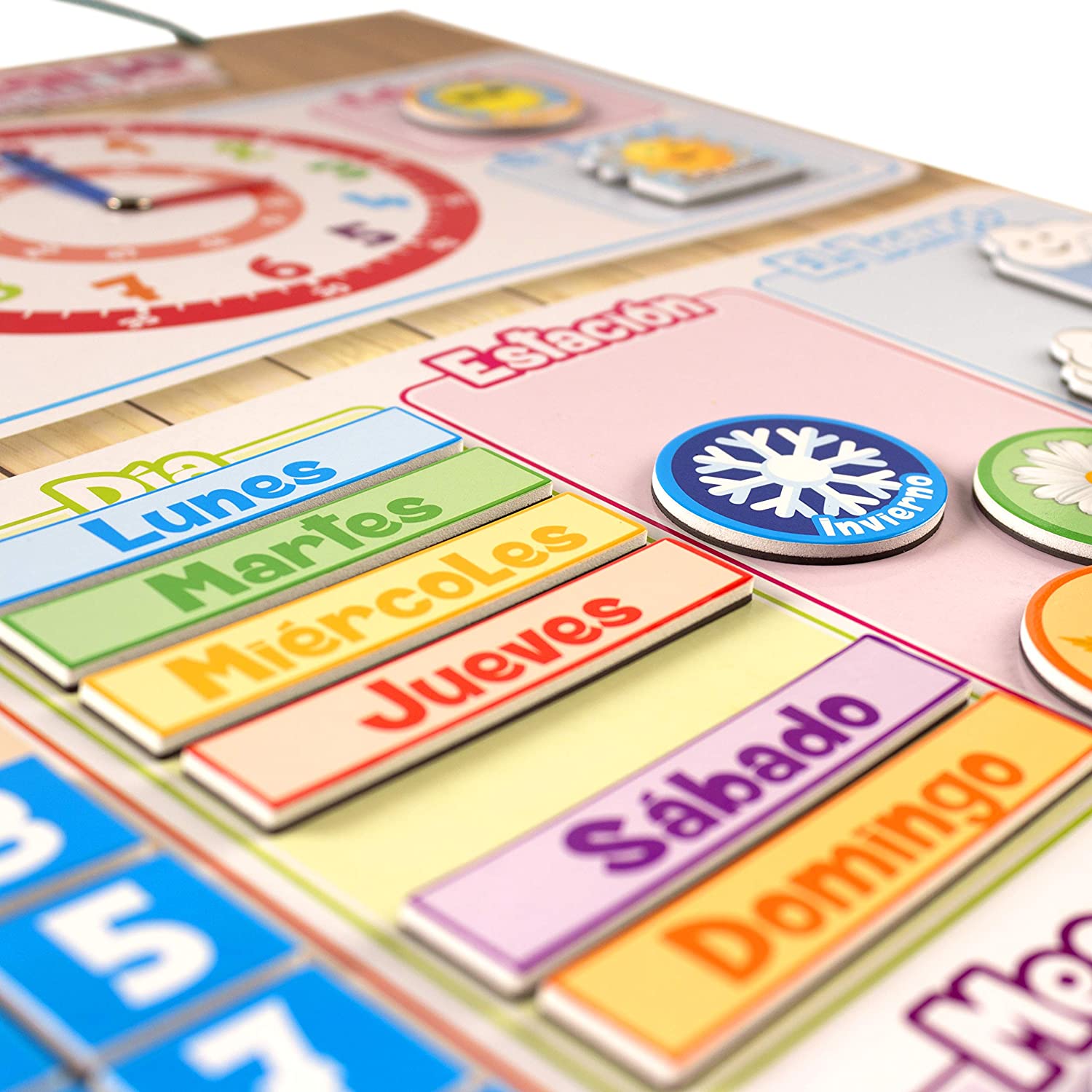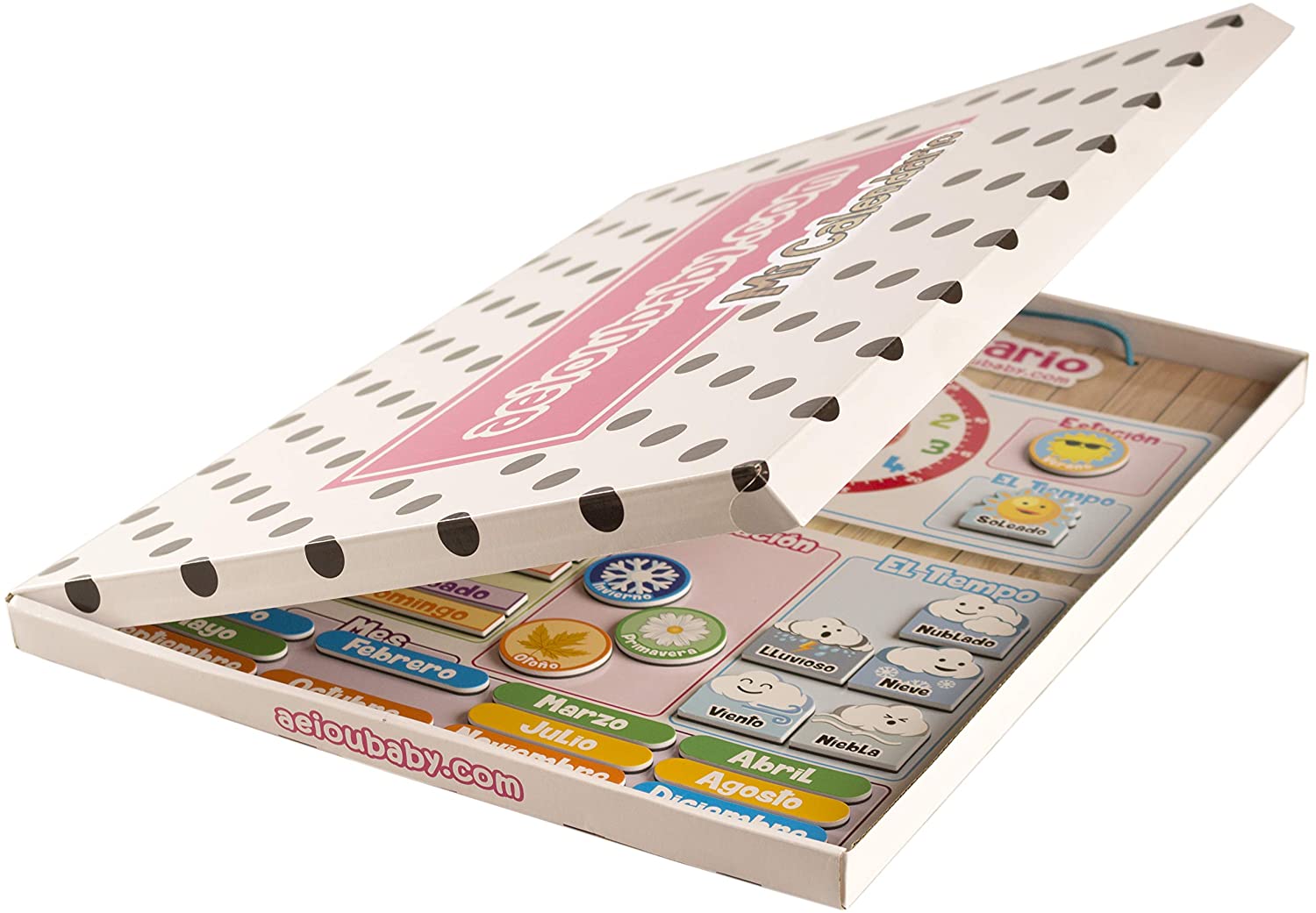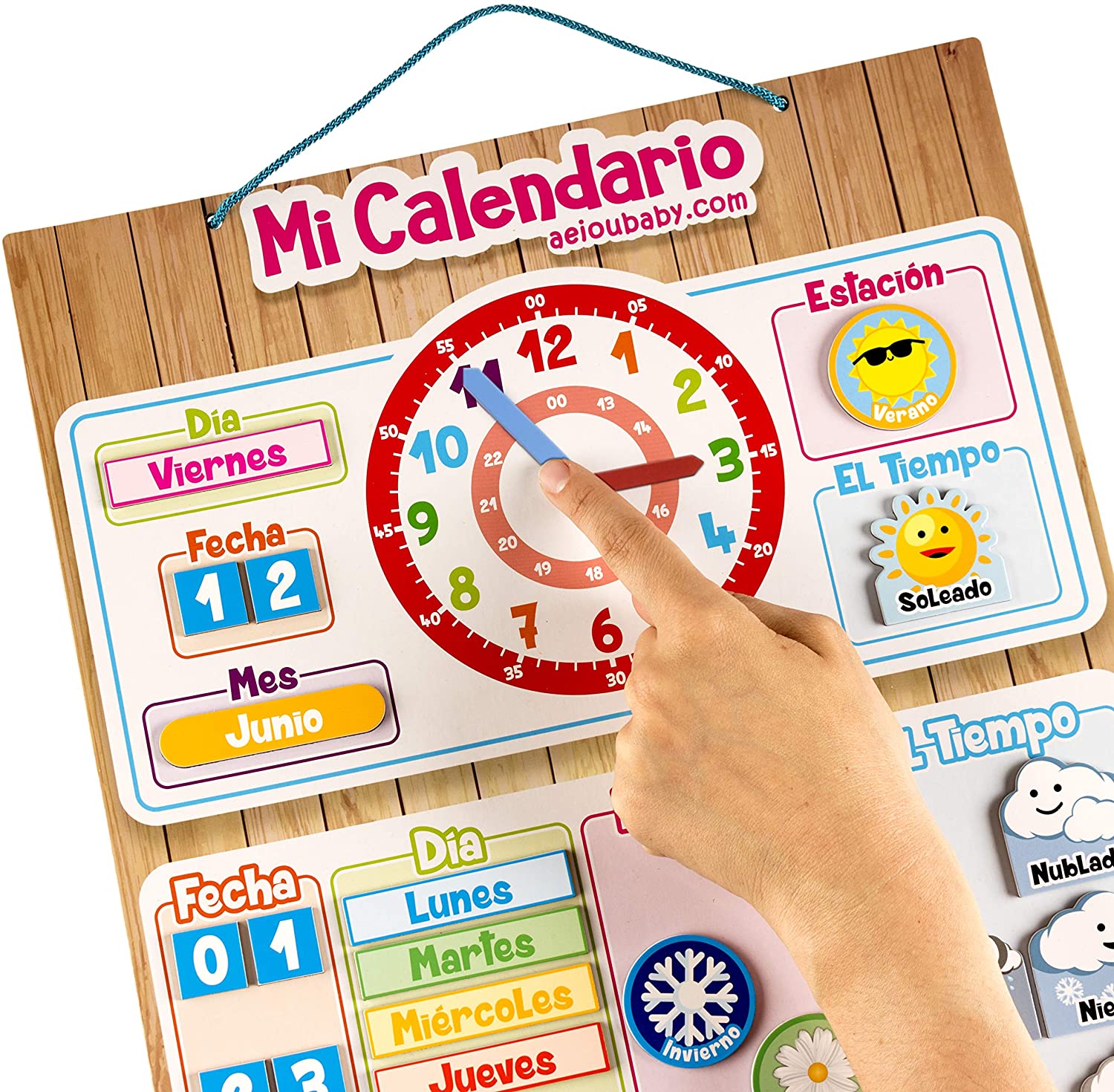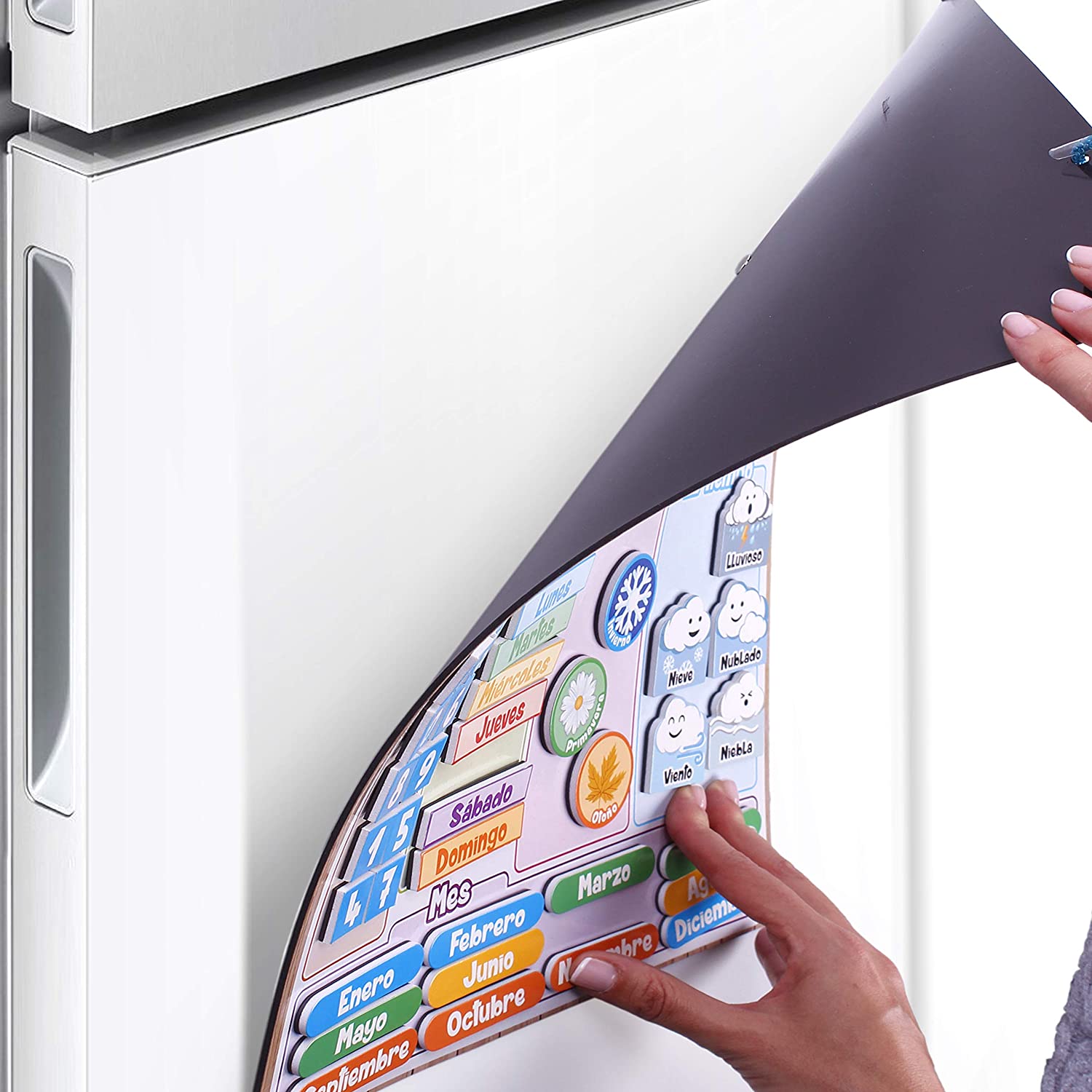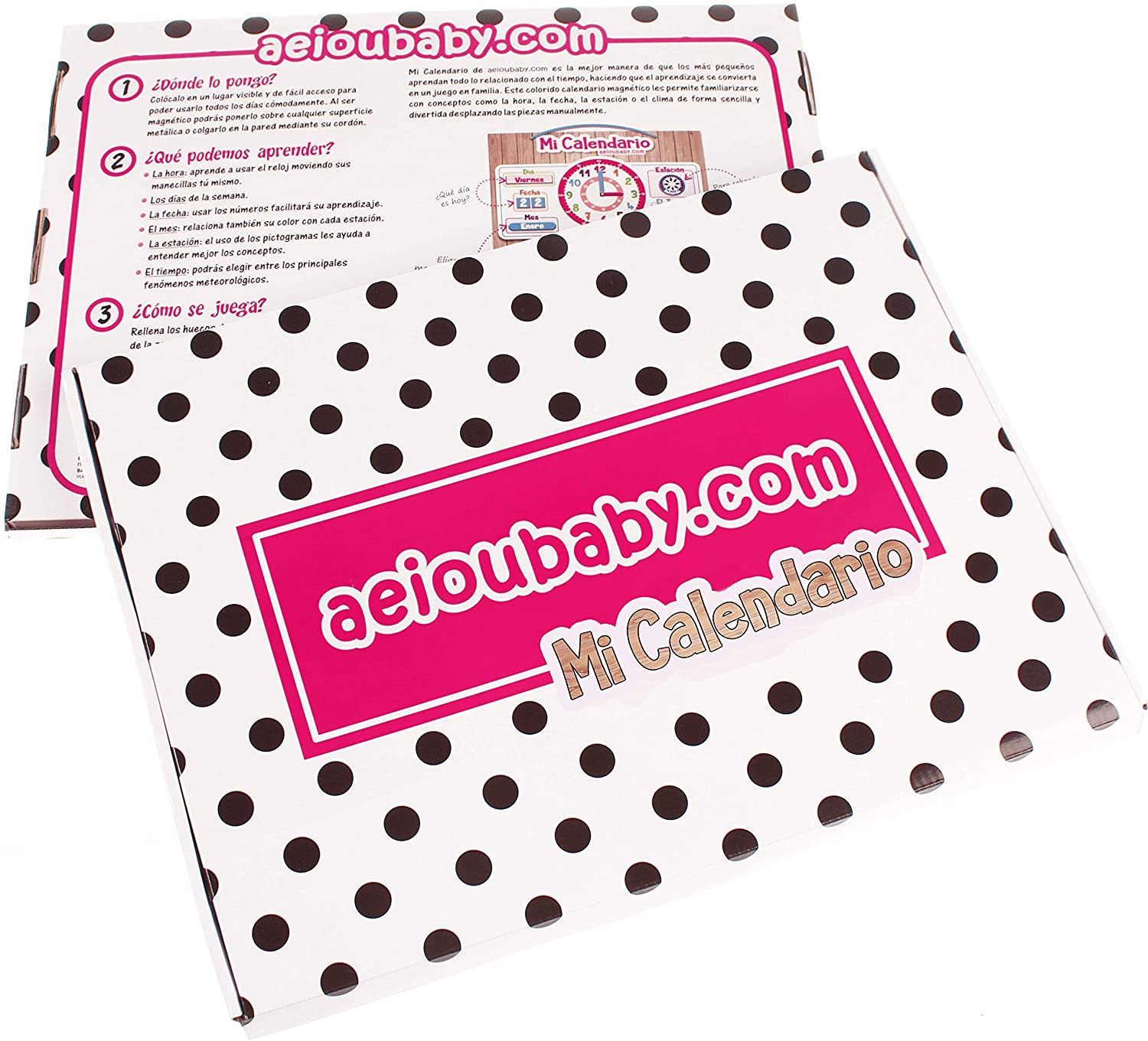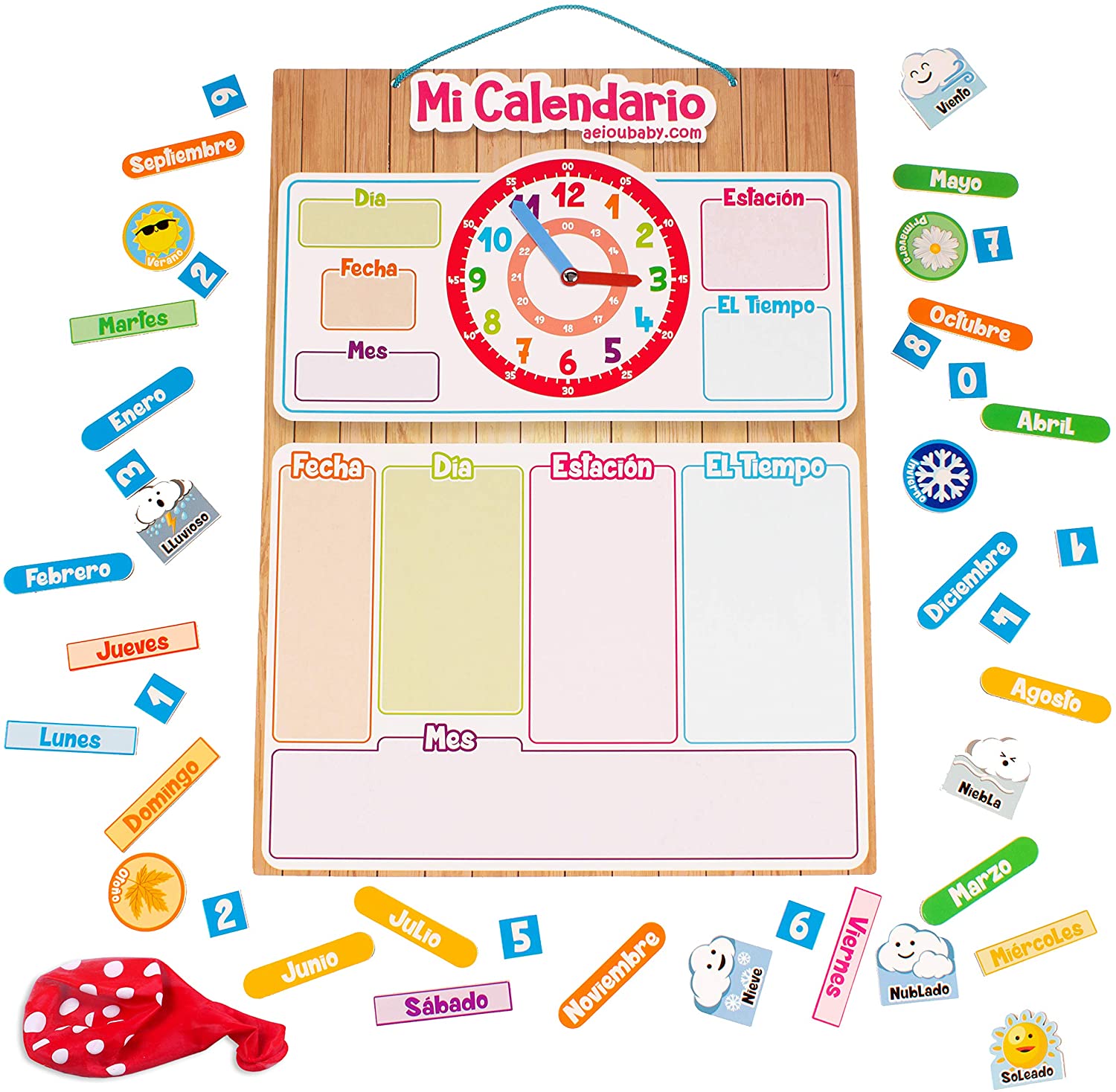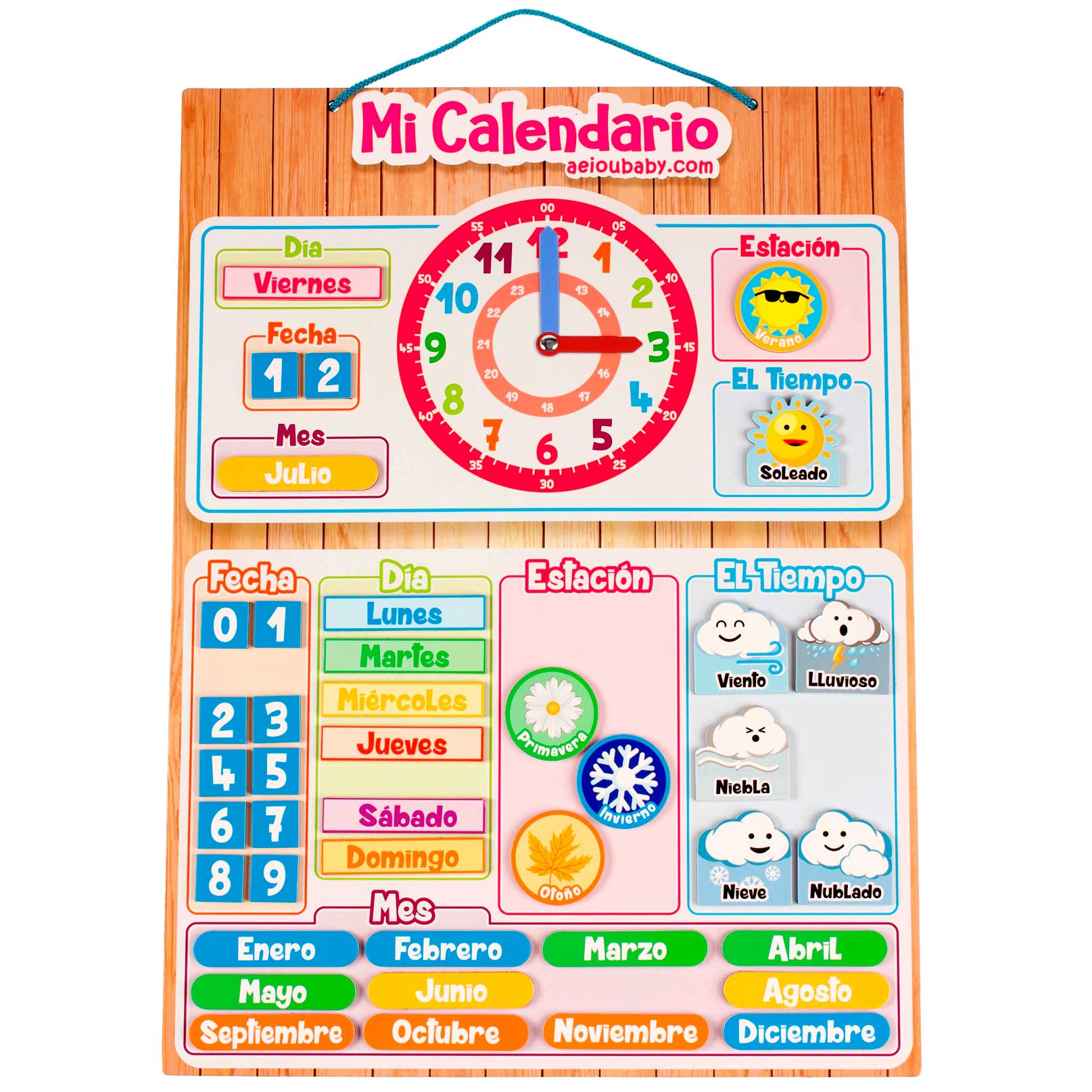 ---



Clock

Set it to the correct time

Able to move the magnetic hands for themselves, children can get a better understanding of how a clock works, and they can learn to tell time both in a 12 and 24-hour format.




Magnetic

Always ready for use

Both the pieces and the calendar itself are magnetic, so you can put it up easily on the fridge. Also comes with a string in case you prefer to put it up on the wall.




Adapted

Easy to use

The strong 1mm thick magnets guarantee the pieces will stay put and a layer of foam means that they are the perfect size for children to pick up and move around easily.
You will receive a complete downloadable guide on everything you need to know to get the most from your Calendar with your purchase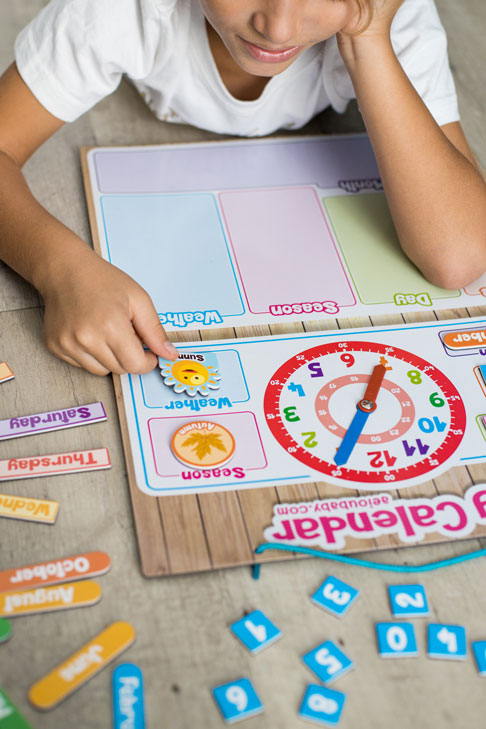 Also includes:
LEARN INDEPENDENCE
through play
Time, along with the days of the week and the seasons, are what shape our lives. In fact, a Saturday is not the same as a Monday, and spring is very different to autumn. These changes affect children too, but these kinds of concepts are difficult for them to grasp. With My Calendar, they will learn intuitively, in a visual way, being able to try it out for themselves – the Montessori method of teaching.
Eye-catching and easy-to-handle, it is specifically designed to be understood by children.
Allows children to start organising their own activities.

Children learn to become more responsible.

Helps create a fun daily routine for the family.

You can also use it to practice other languages.
12 Numbers to tell the date
7 Days of the week
12 Months, colour-coded by season
4 Seasons, illustrated so that even the youngest children can understand
6 Types of weather, also illustrated
1 Balloon
Features: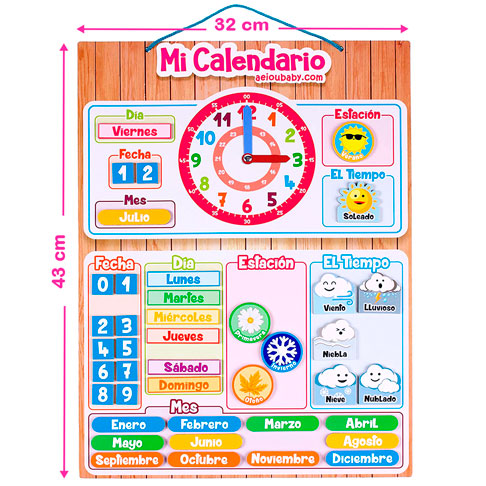 Material:
1 mm-thick strong adhesive magnetic layer.
2 mm foam layer pieces.
Large size:
12.5 x 17 inches. Enough space to store all the pieces and keep them handy.
Easy setup:
Can be placed on any metal surface or hung with the cord provided.
Multilingual:
Available in five languages: Spanish, English, Italian, French and German.
Recommended age:
From +3 years.
Gift box:
Thanks to its well-thought out design it's the perfect gift.