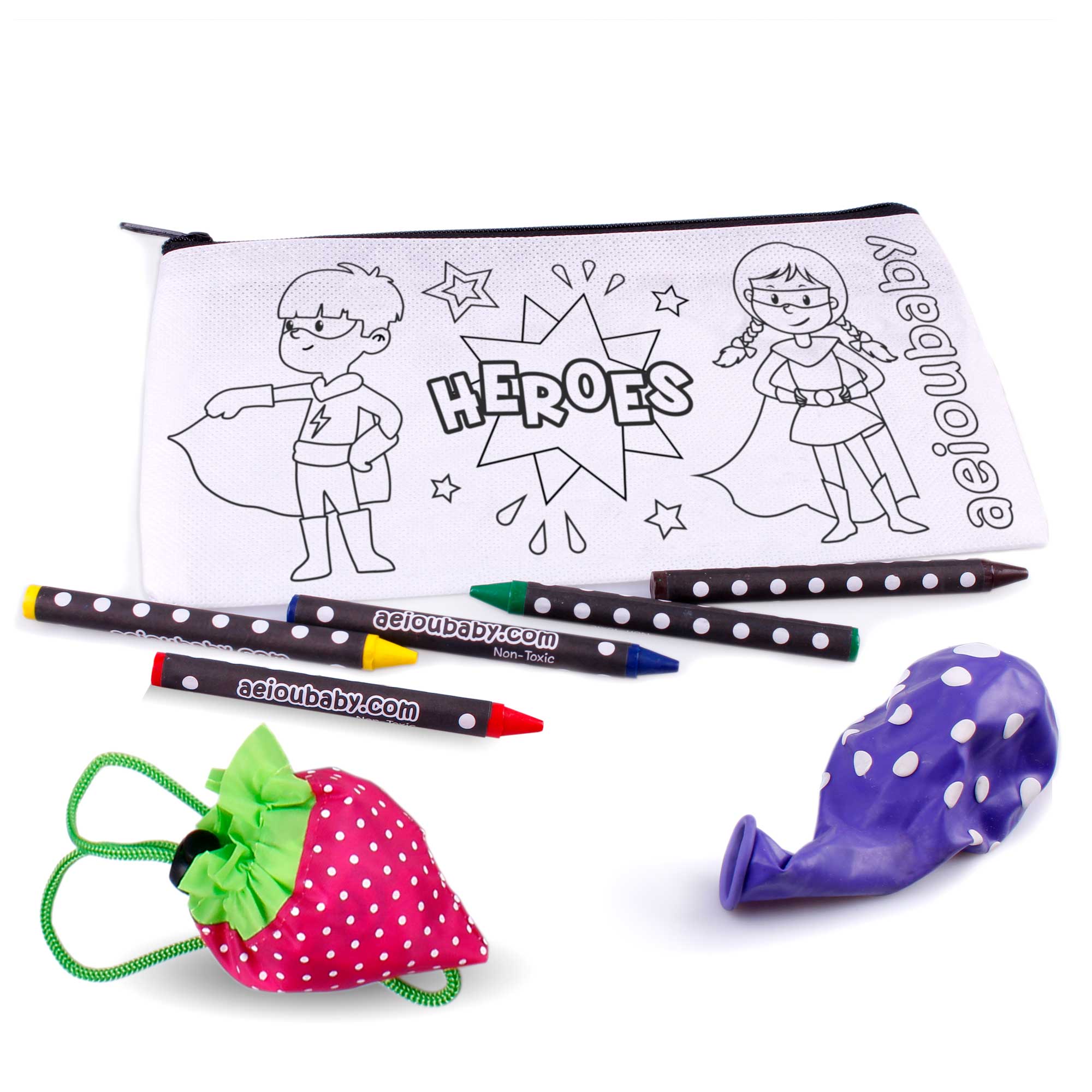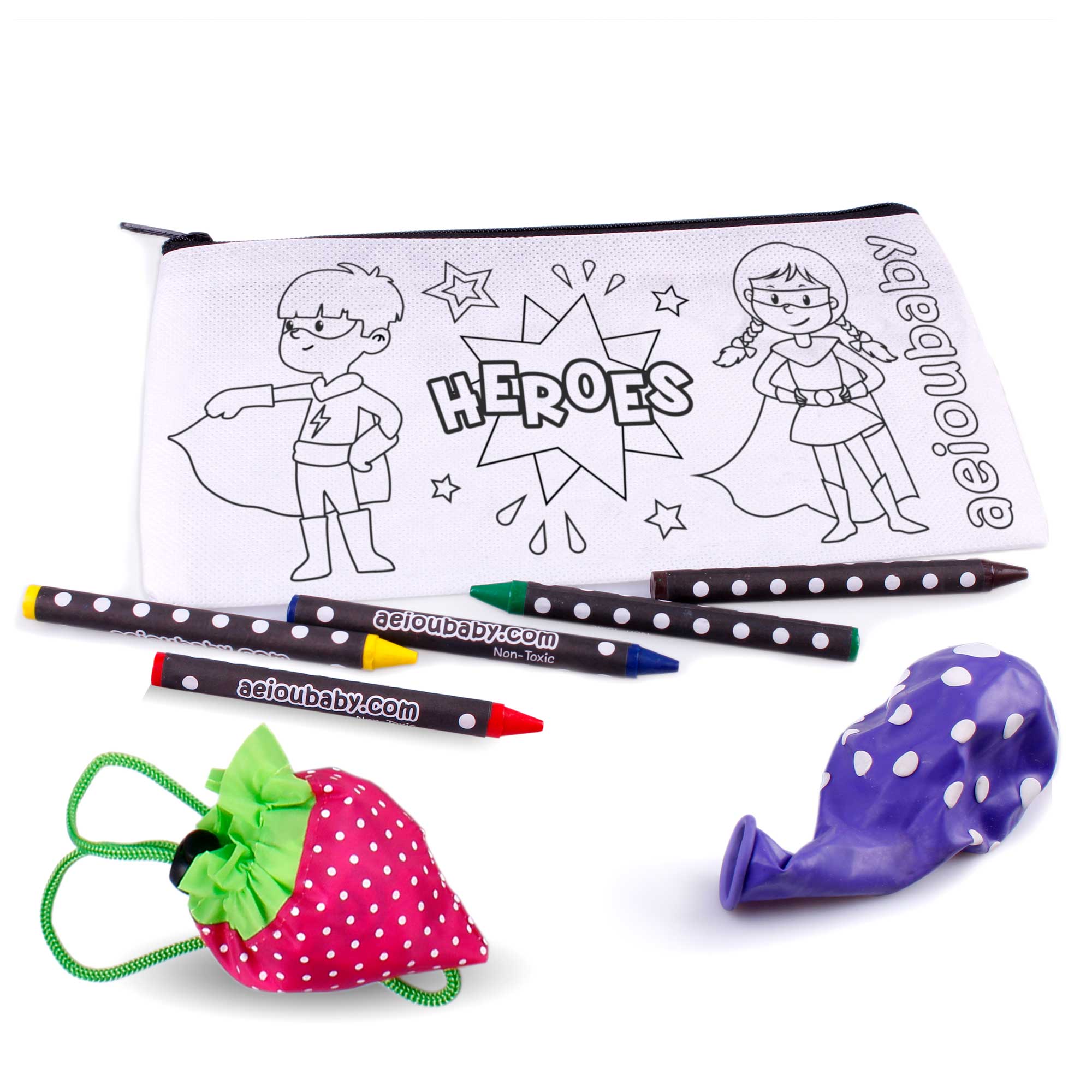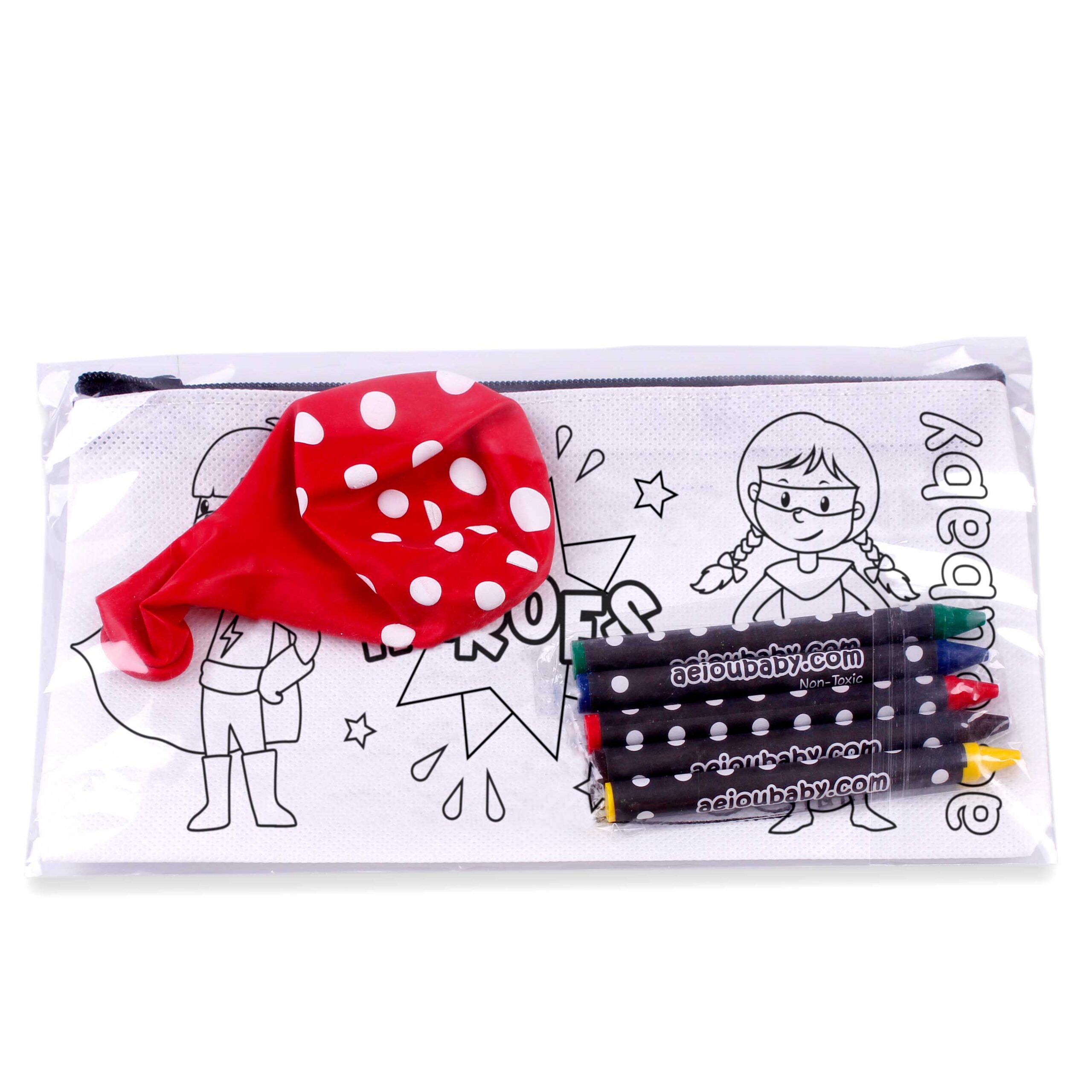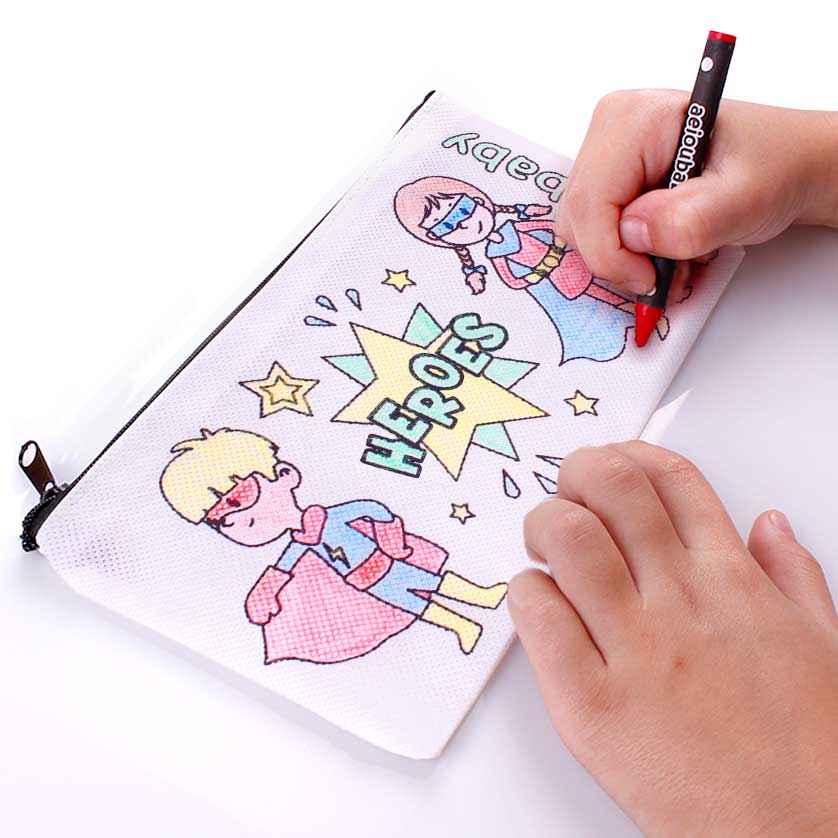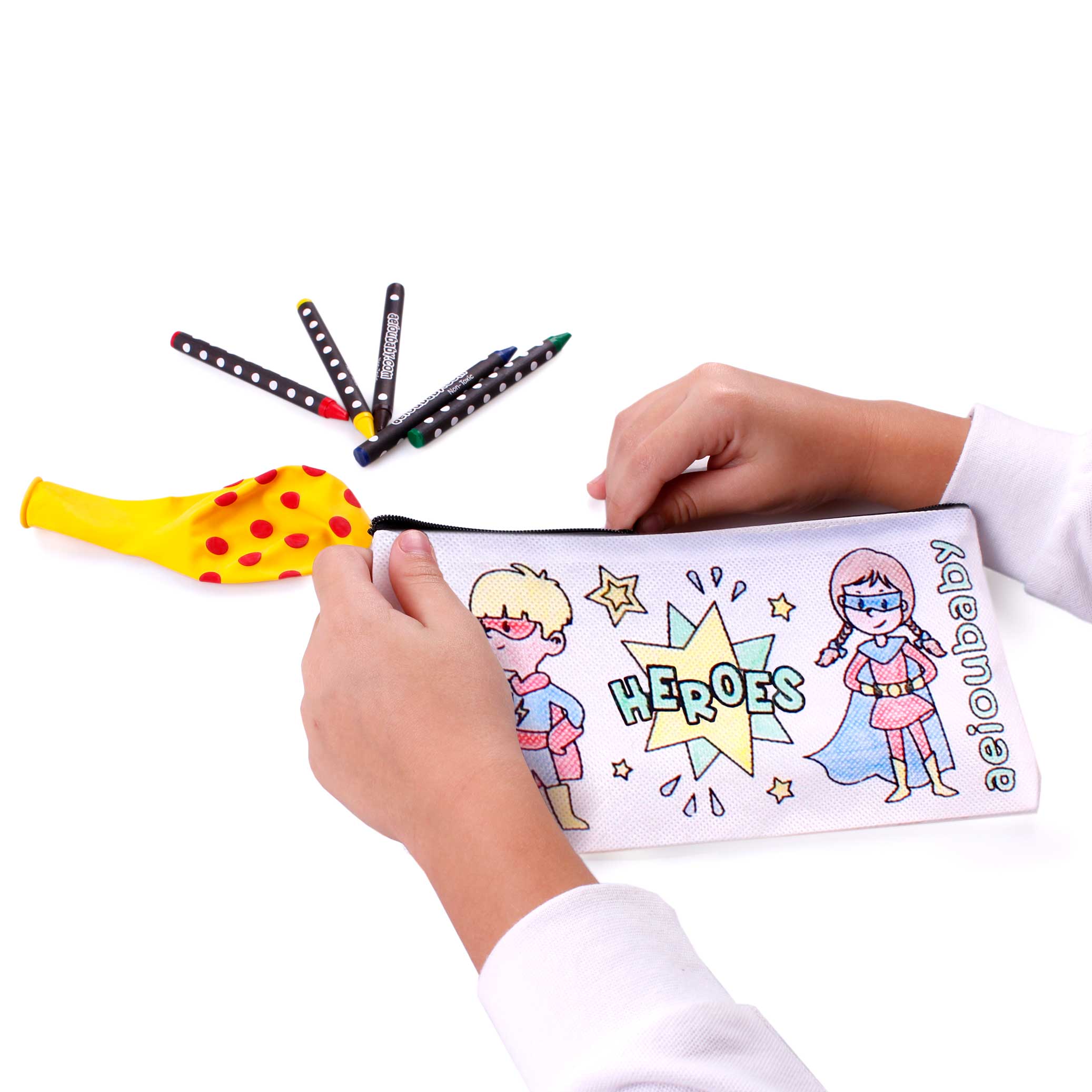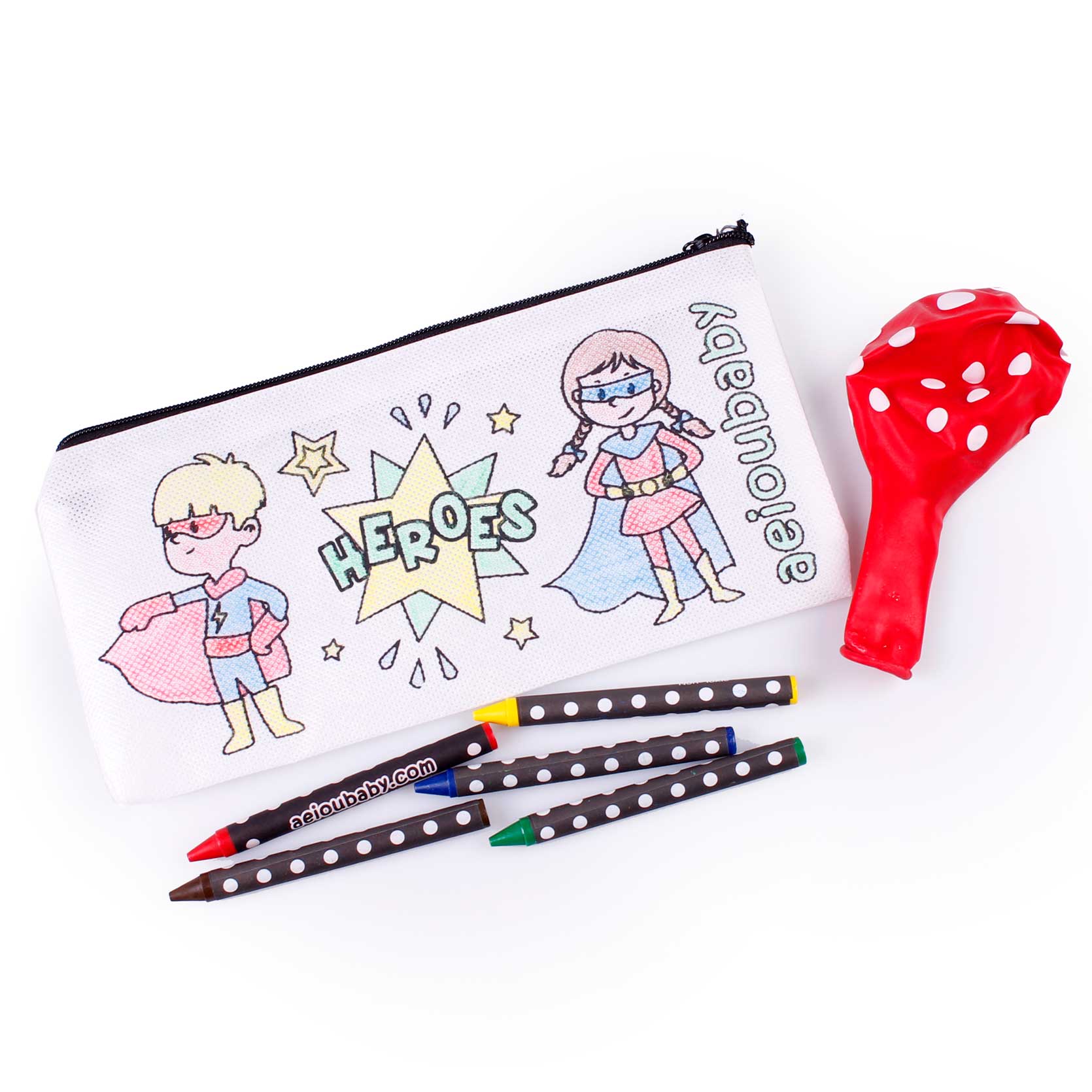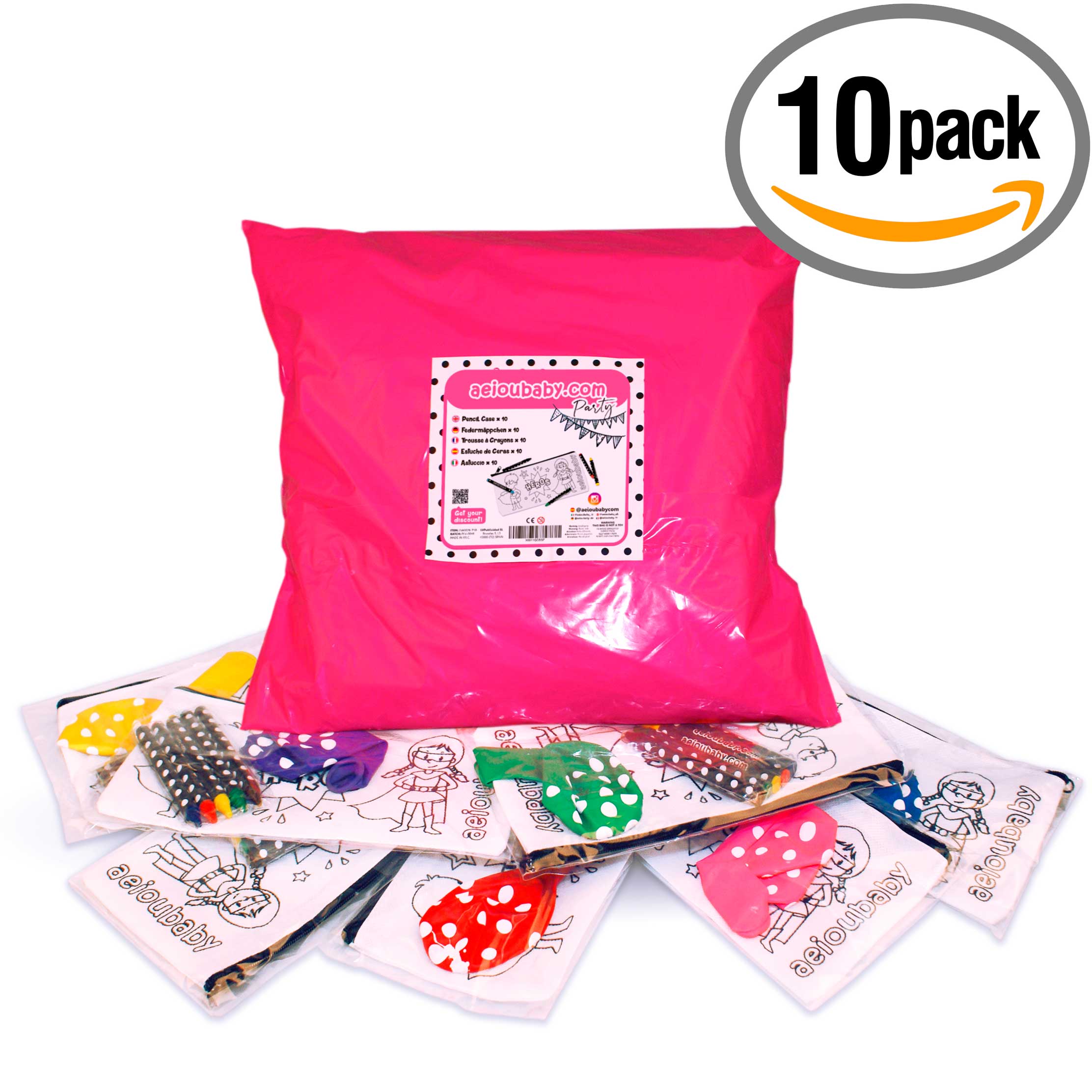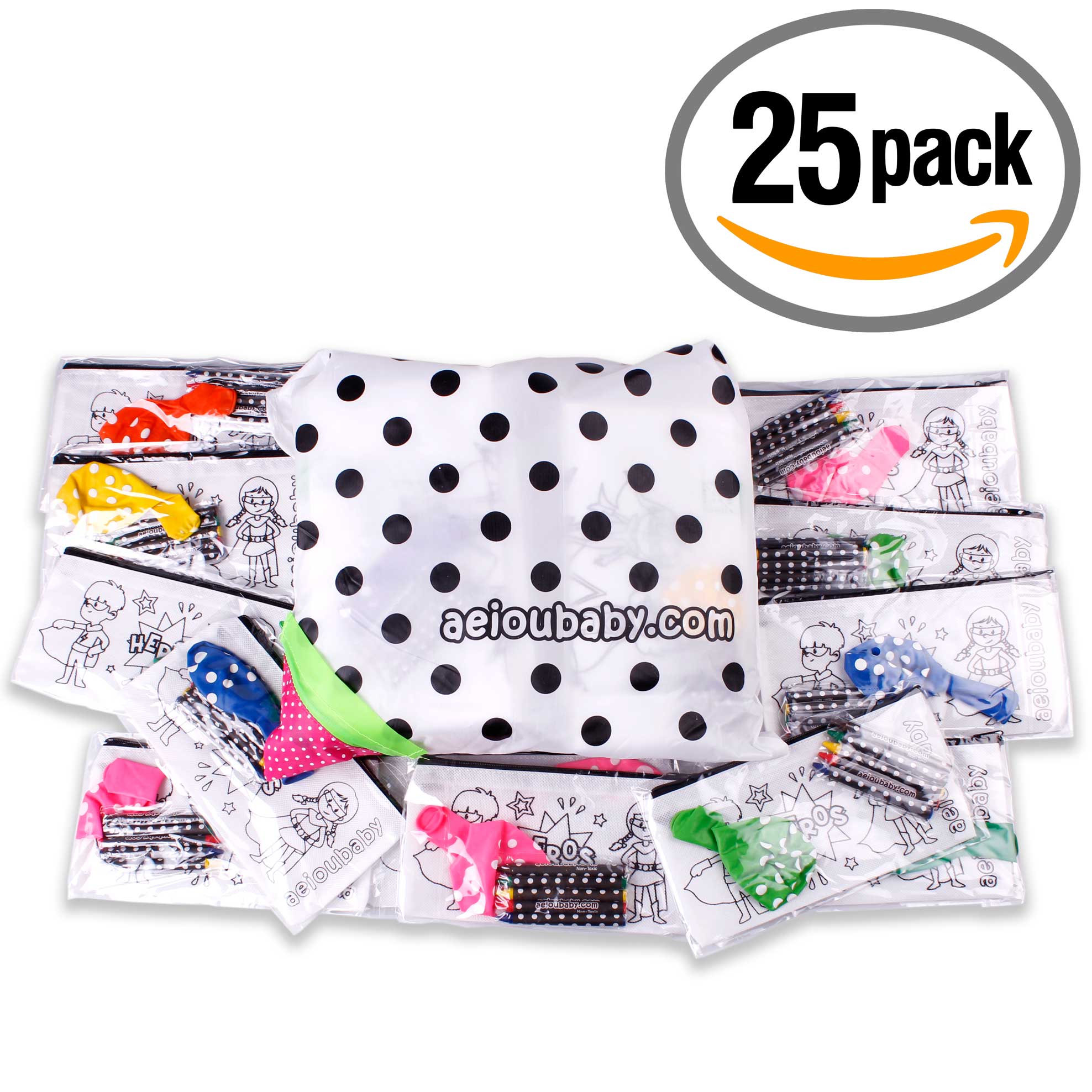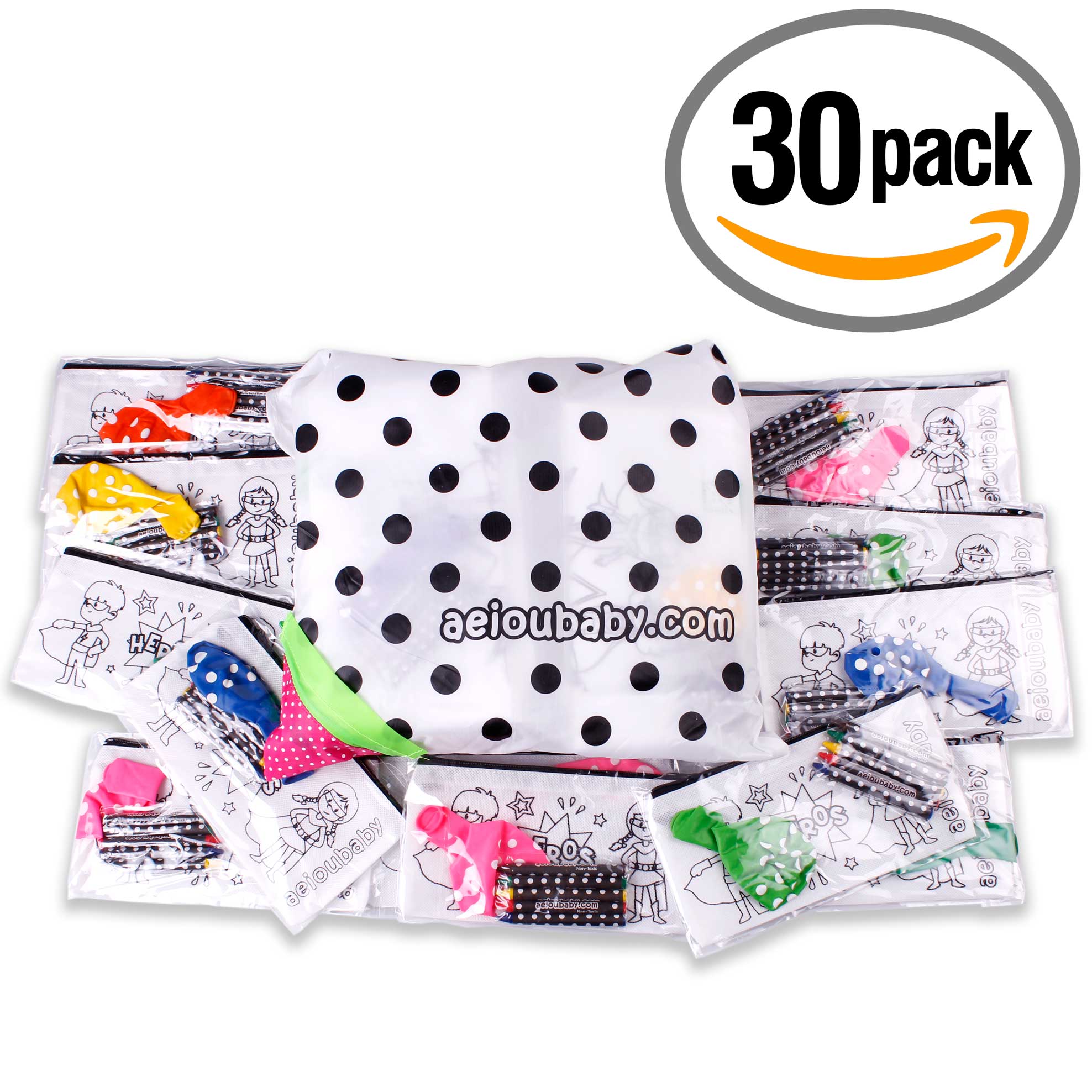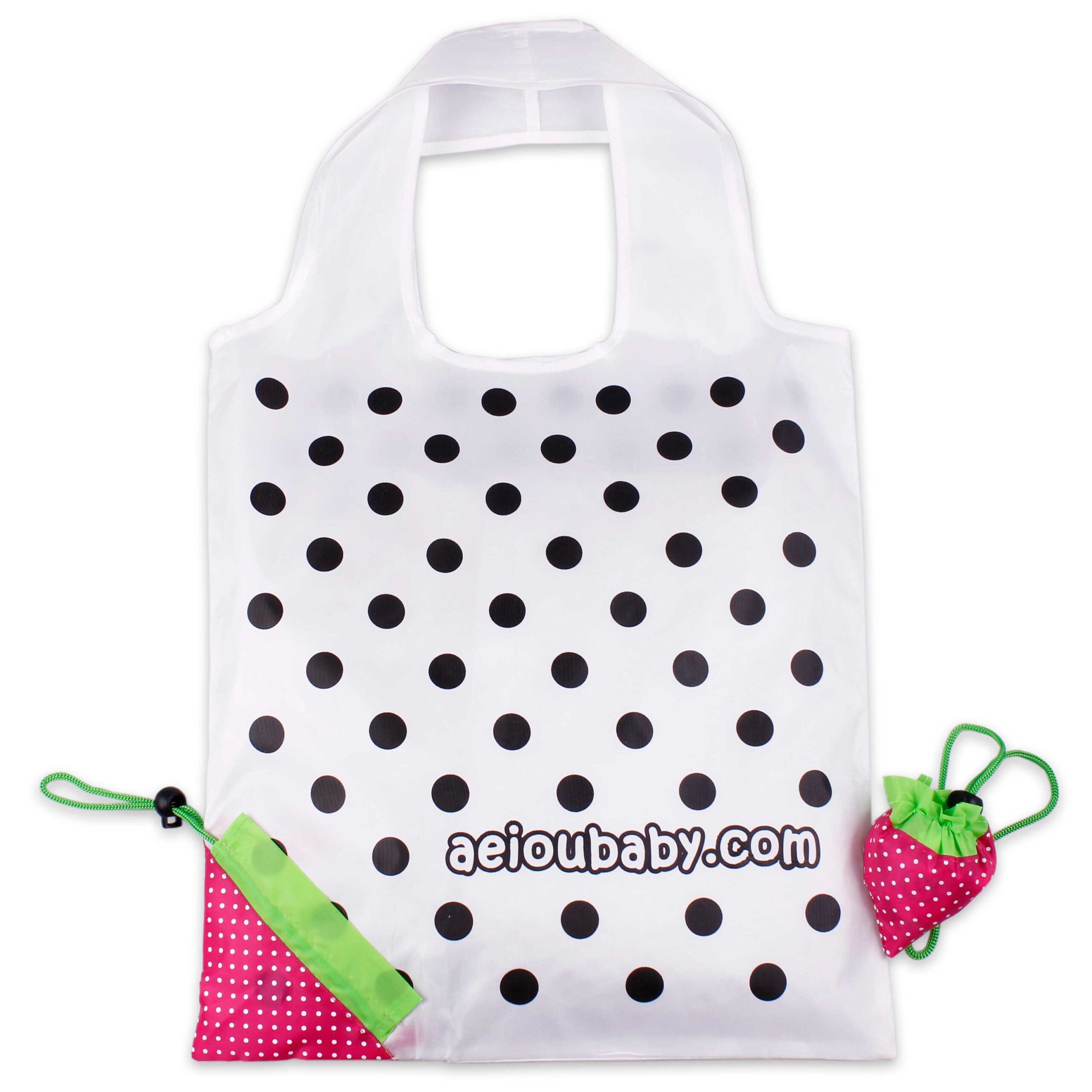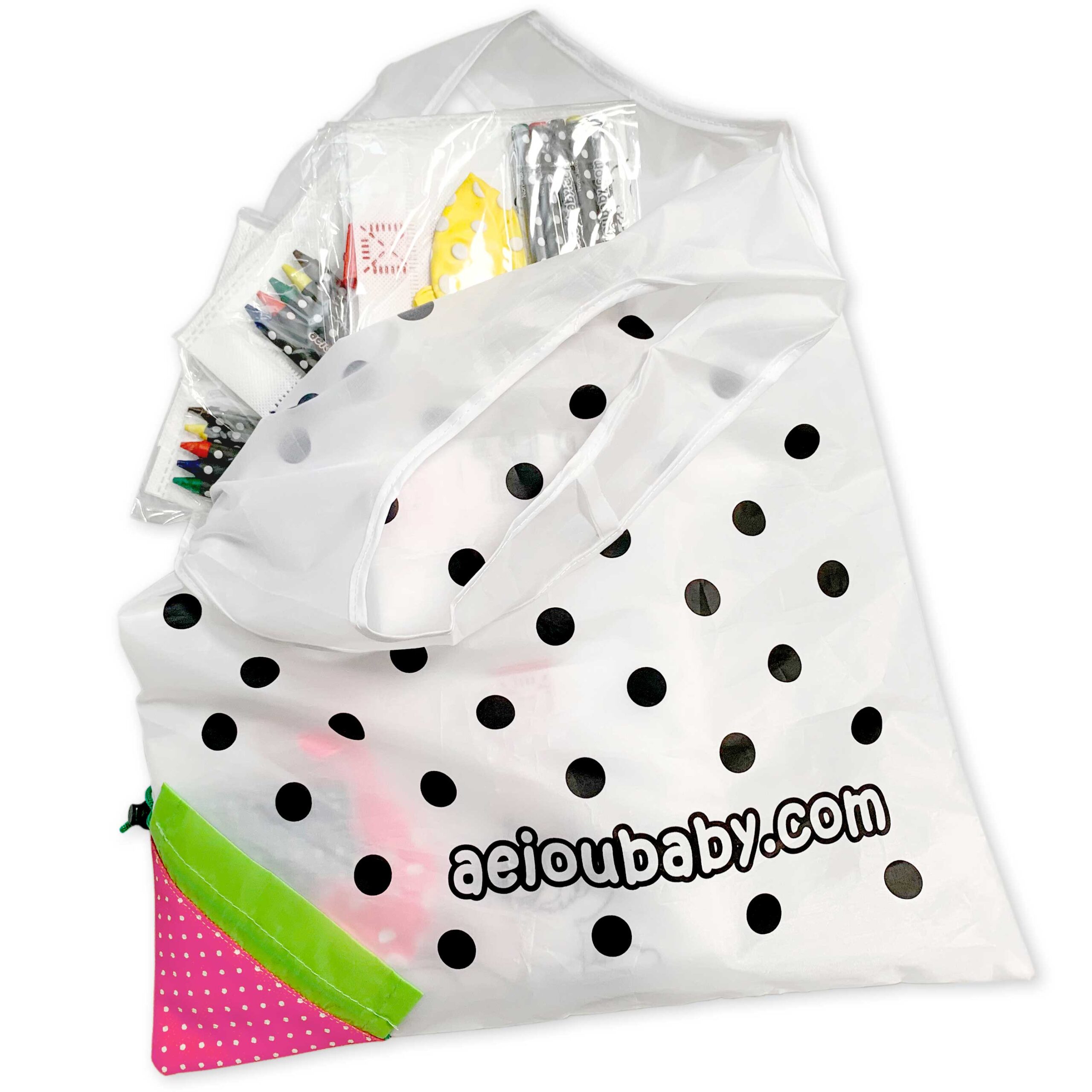 Colour-your-own Pencil Case | Heroes
An original superhero pencil case that kids can colour however they like- the perfect gift for any occasion! Each pencil case comes in an individual bag with five colour crayons and a balloon. It's the fun and healthy substitute for snacks in children's parties. Available in packs of 10, 25 or 30.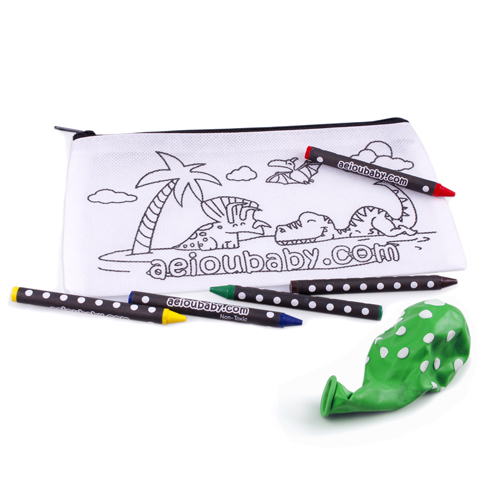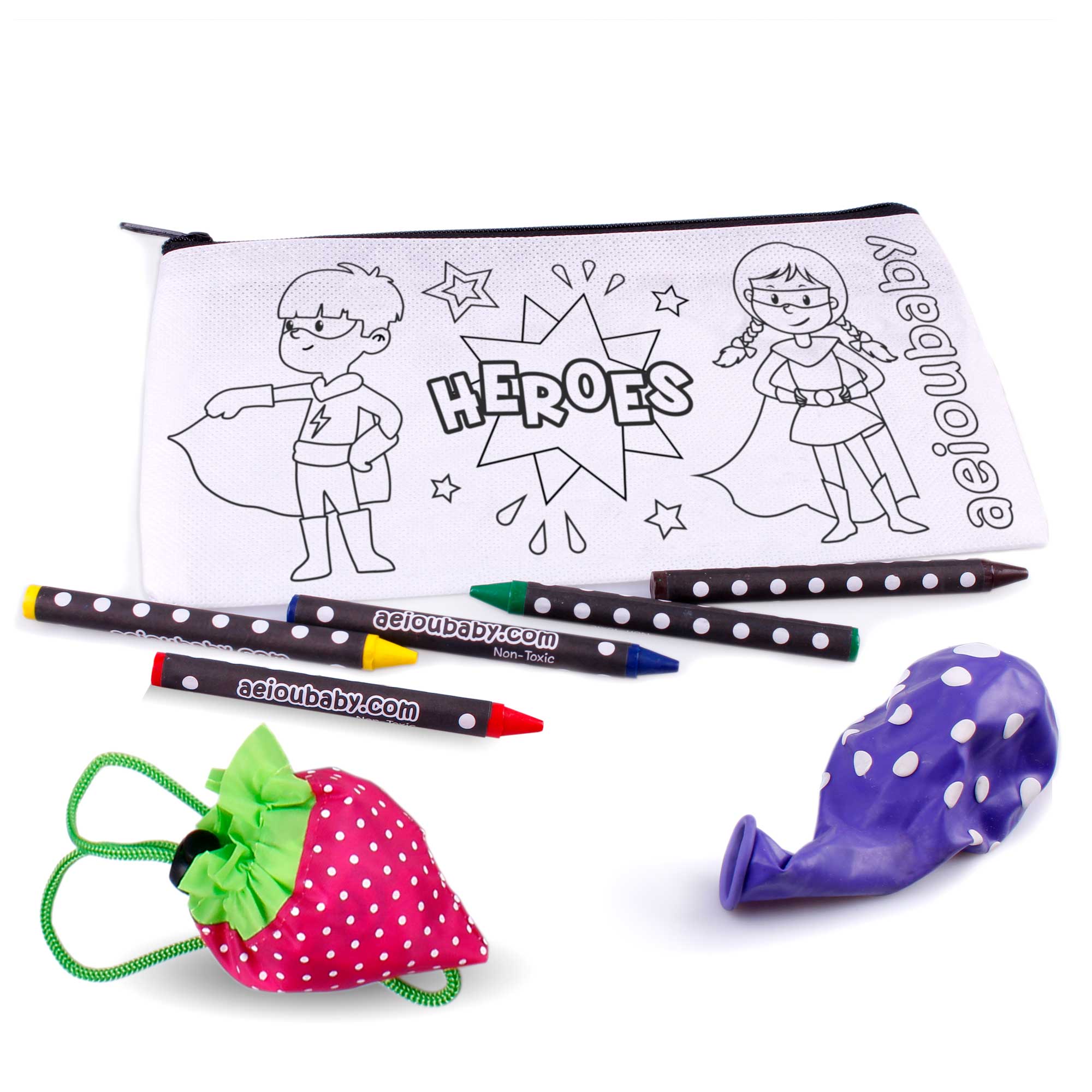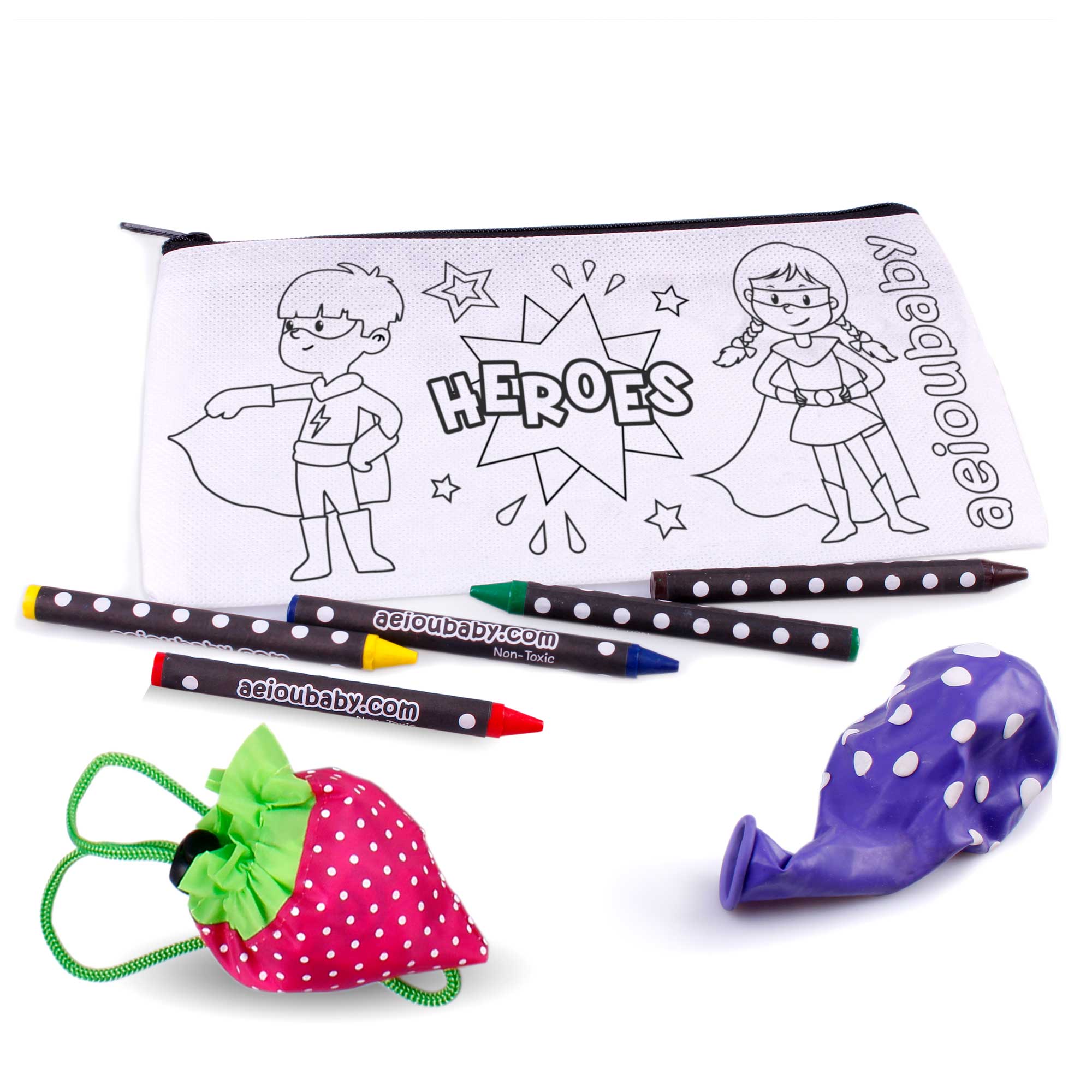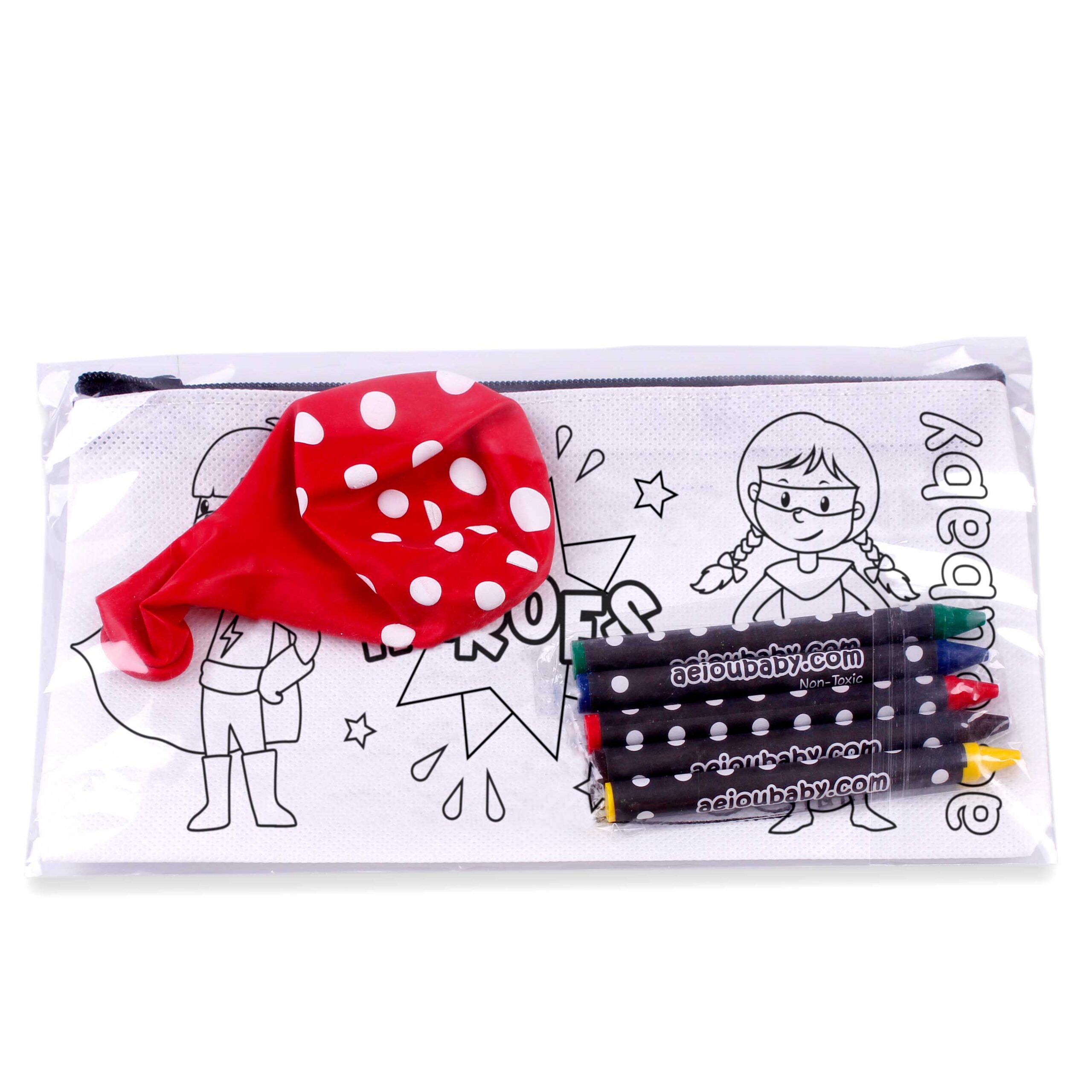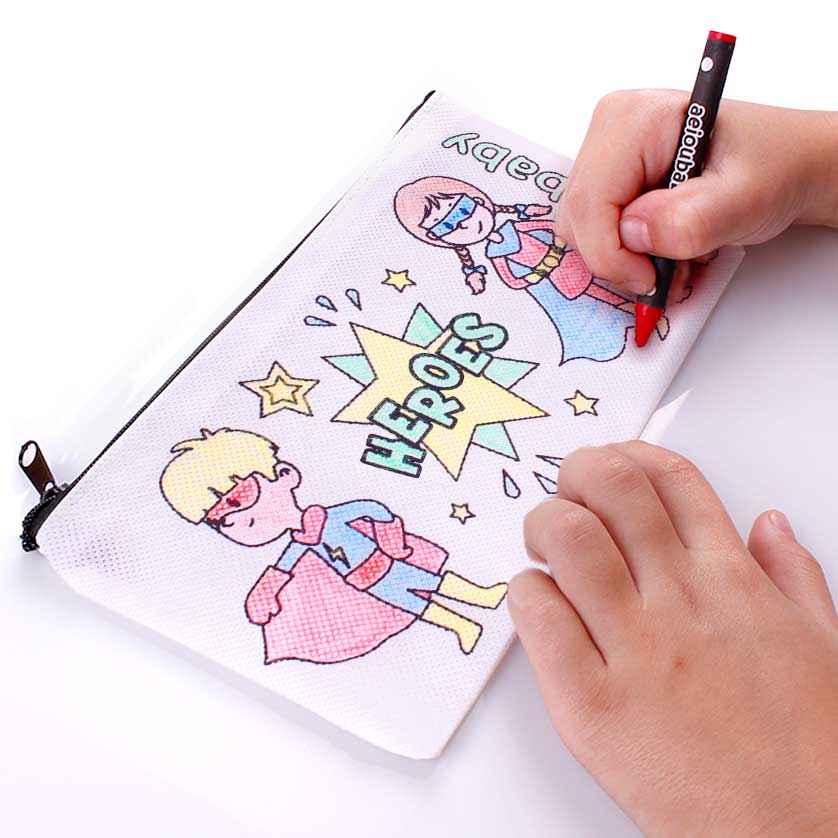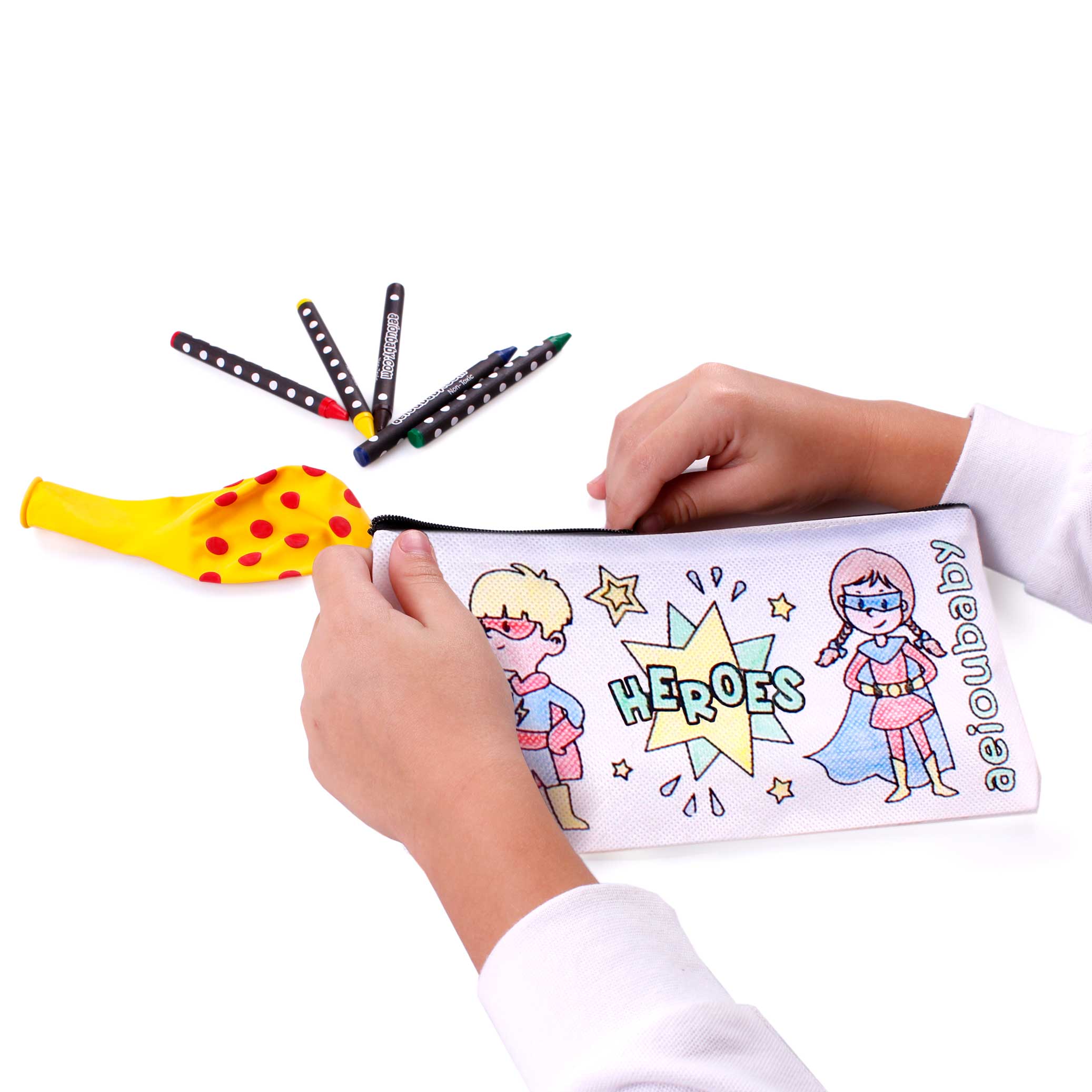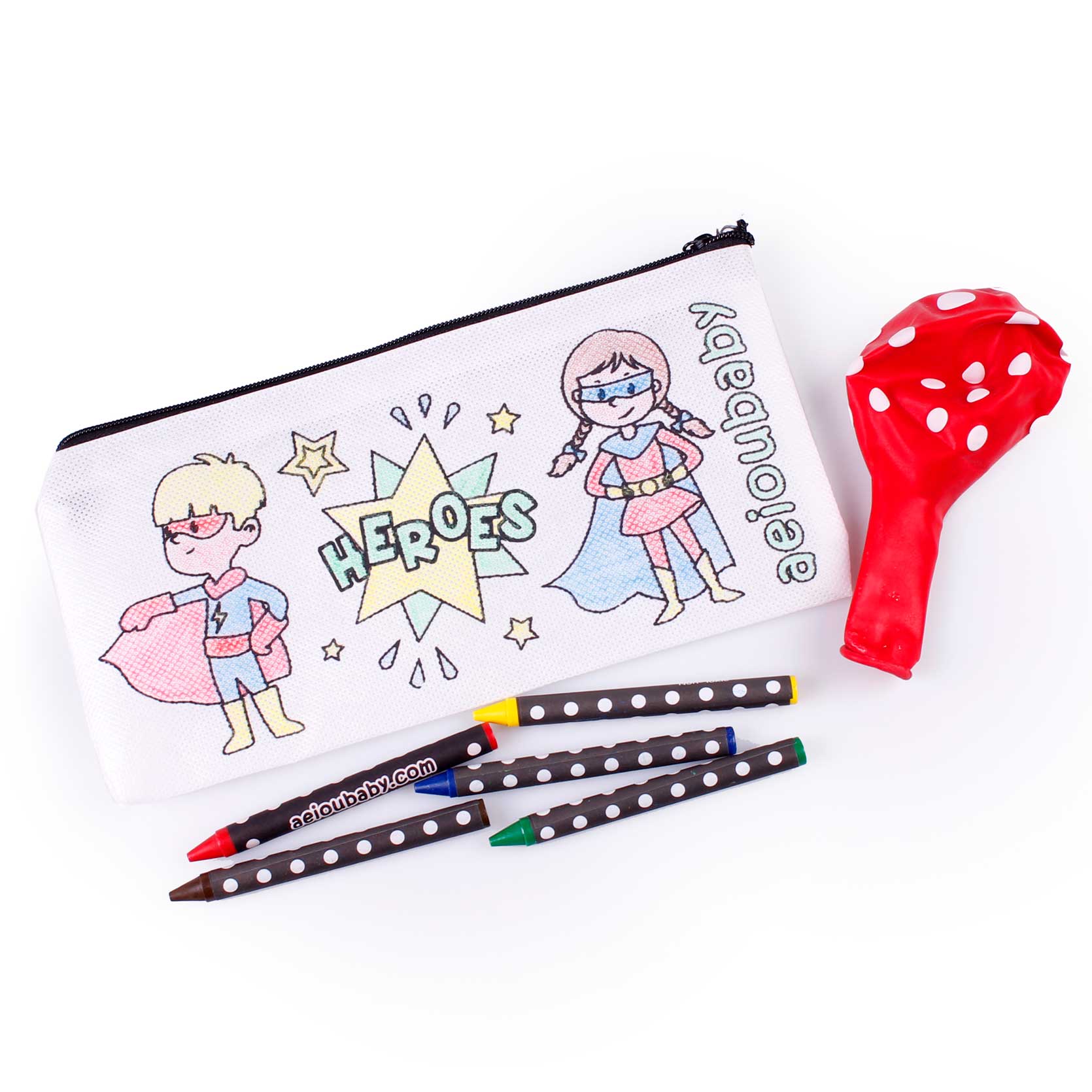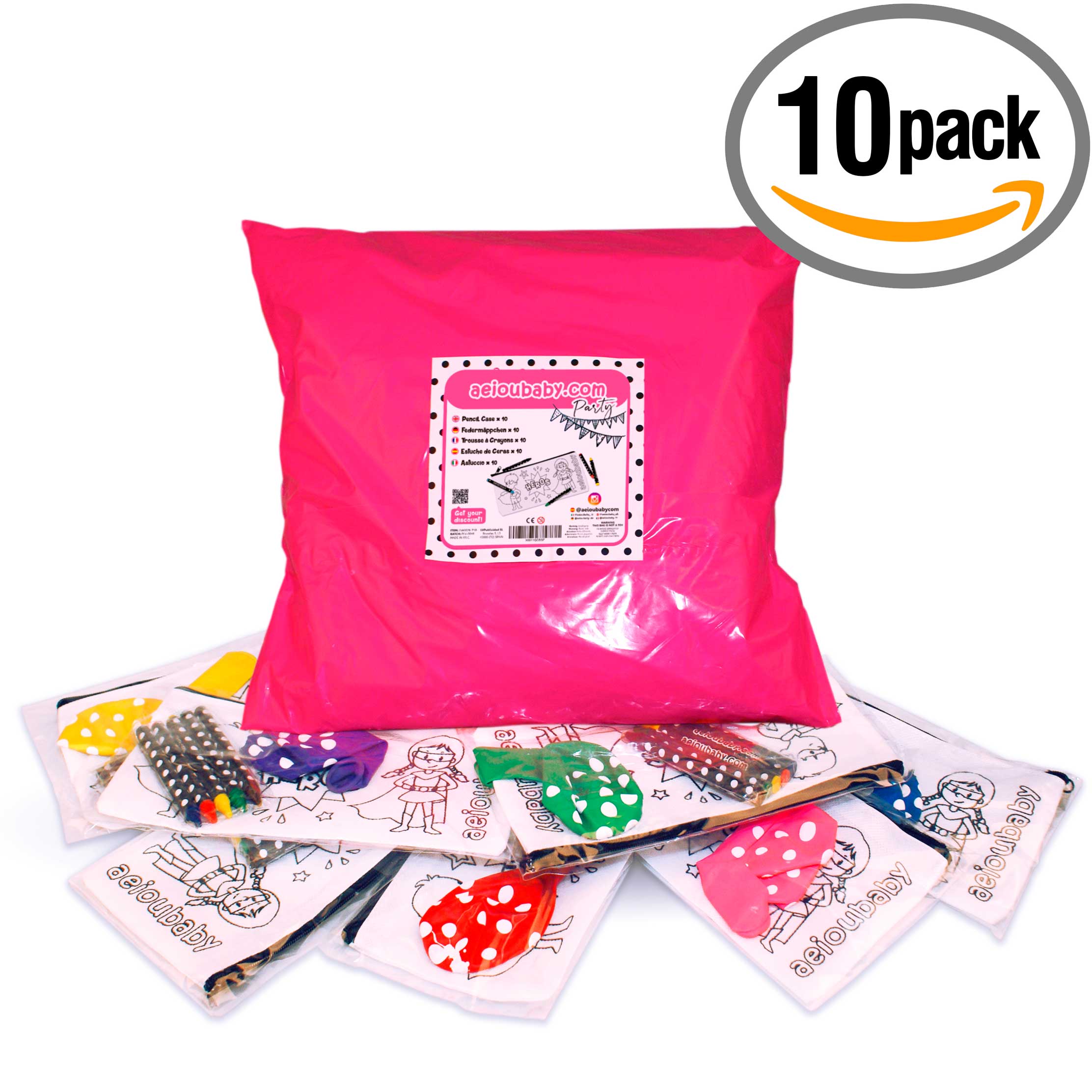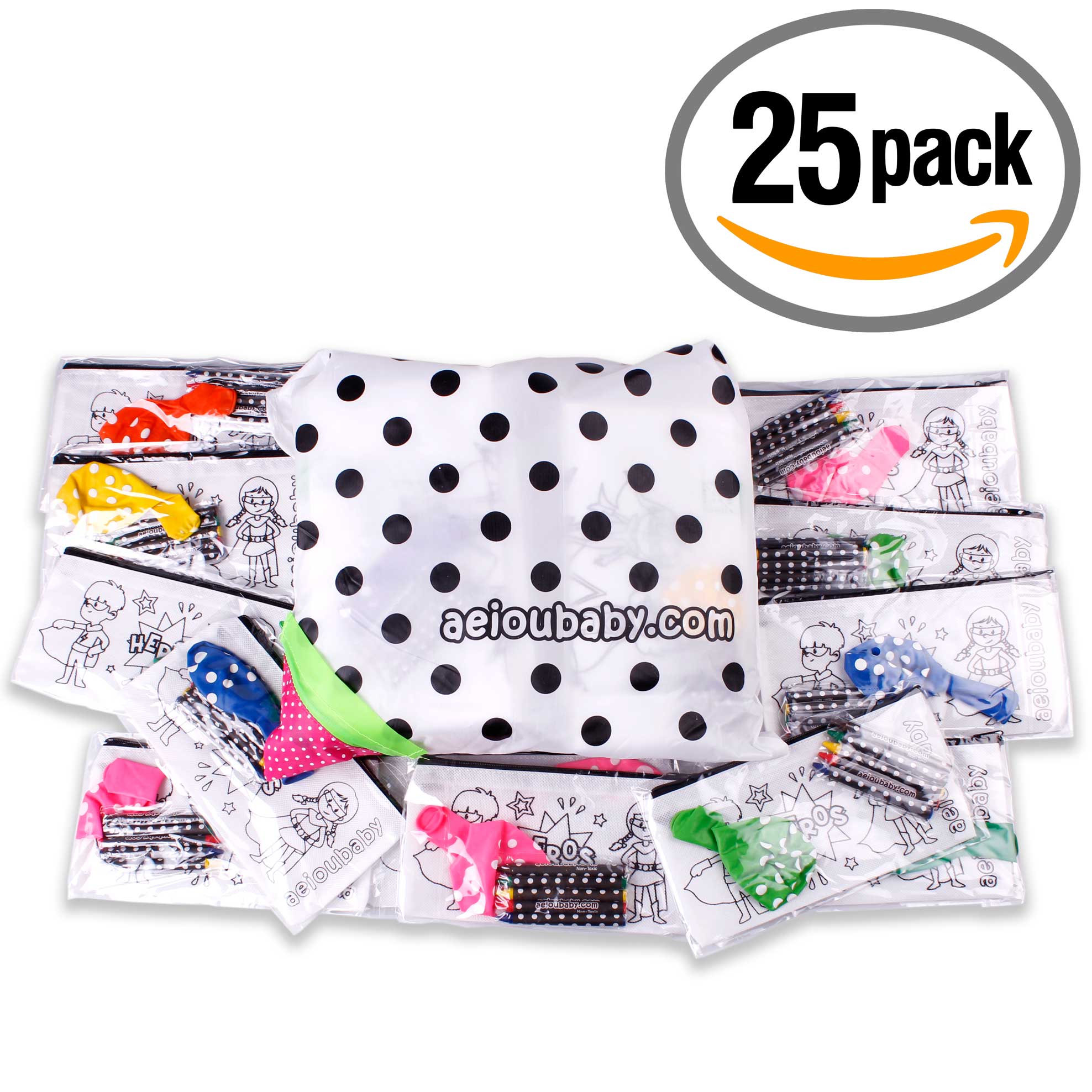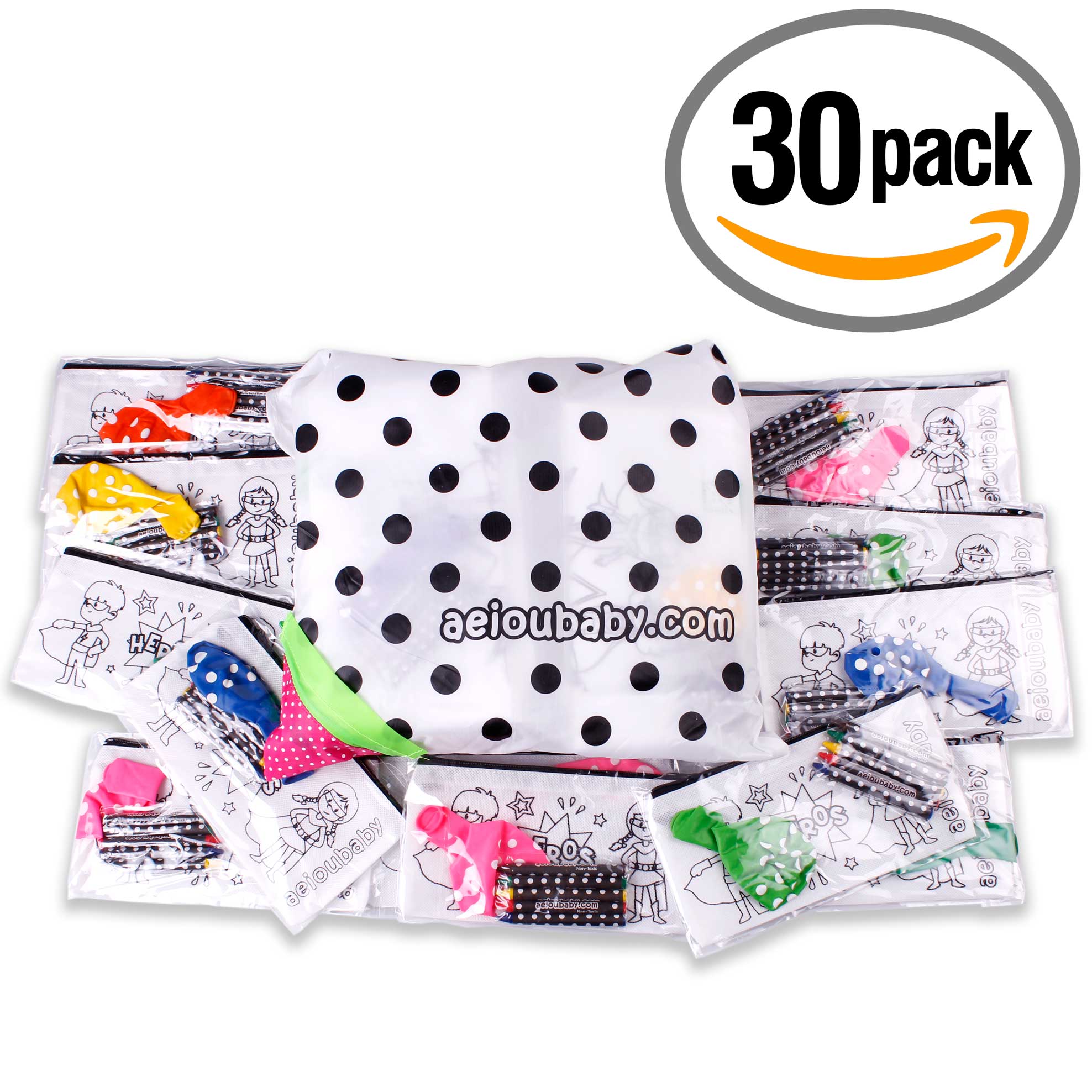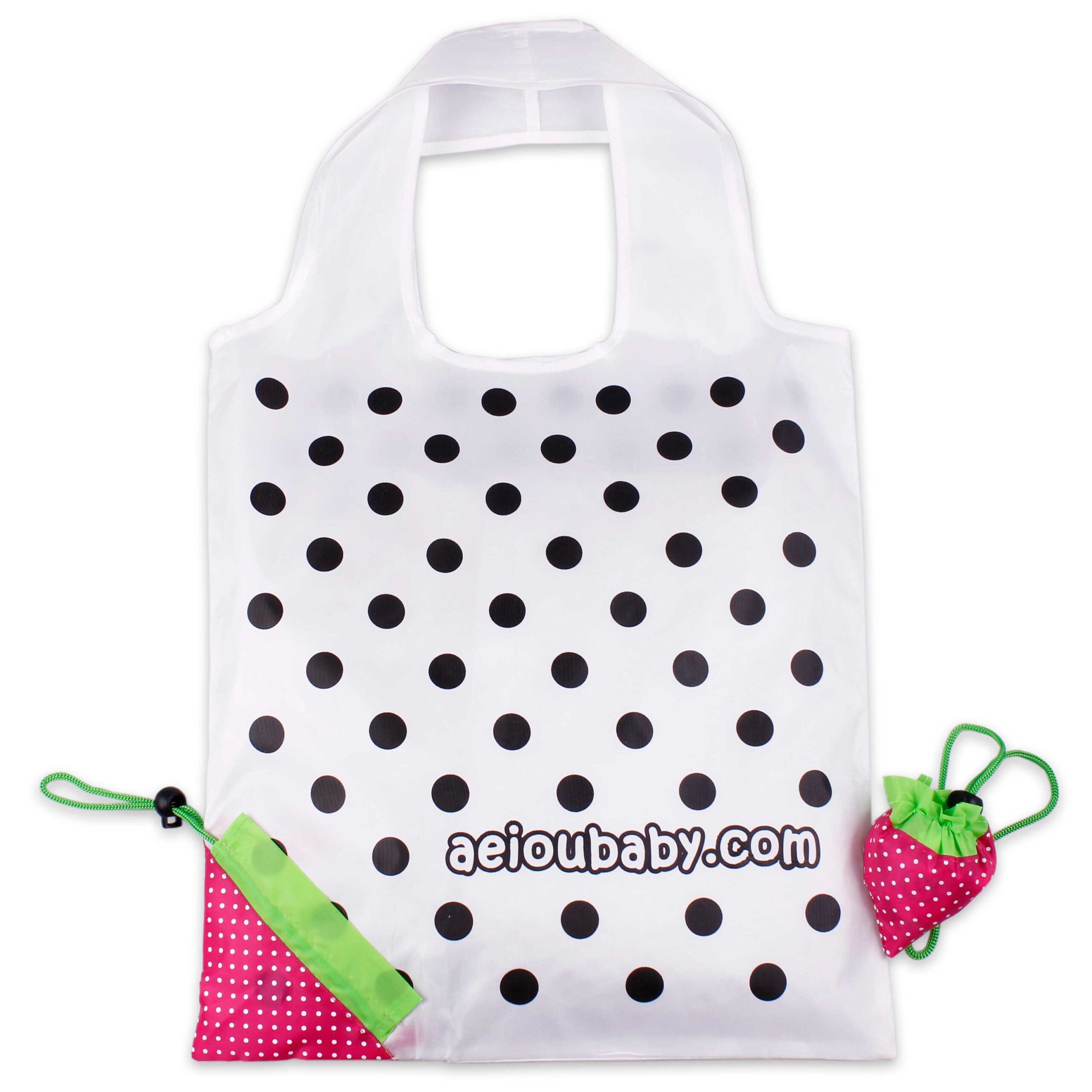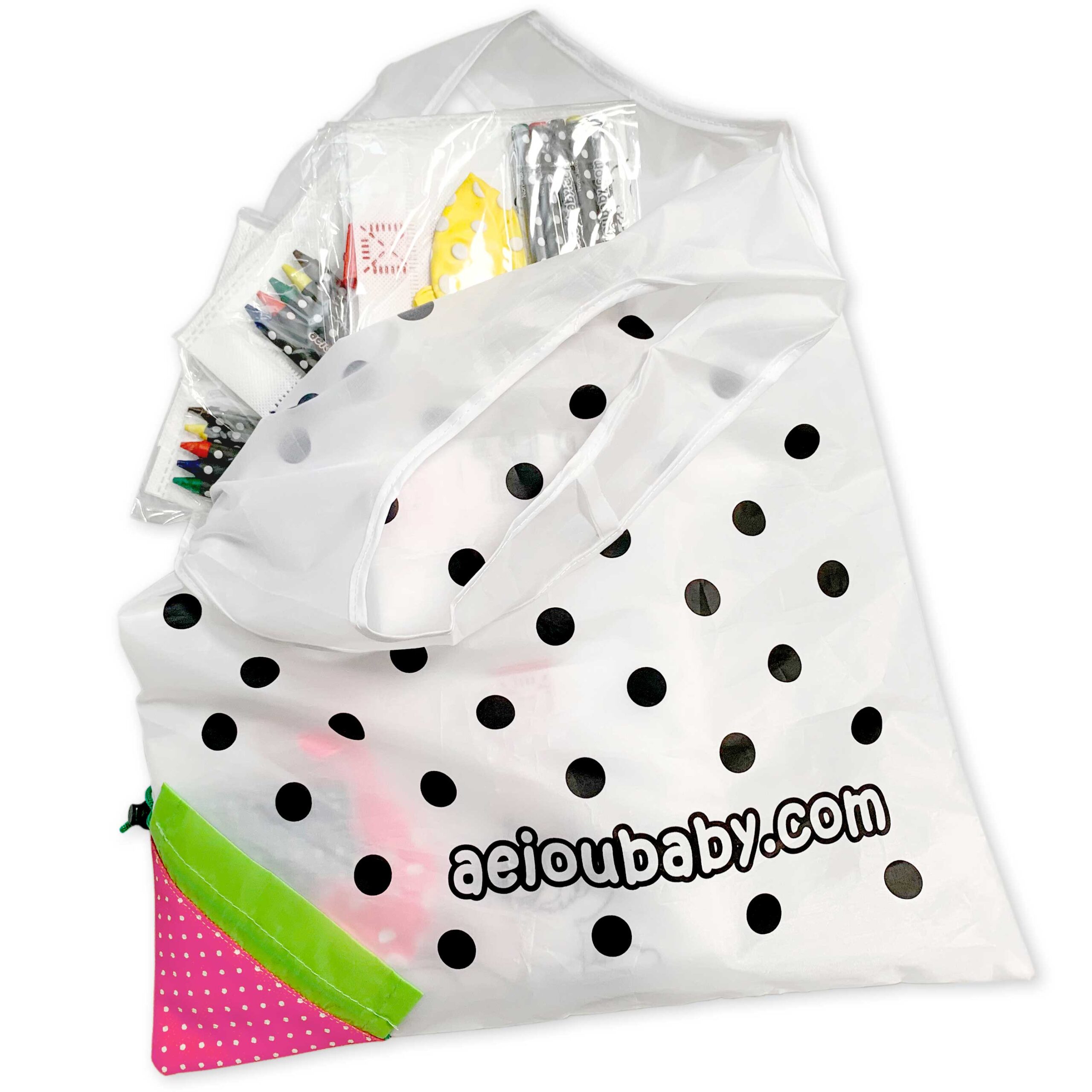 ---
Creative

It's more than just a toy

Colouring in is good for children and, what's more, they love it! Improve their motor skills, boost their creativity and facilitates their development – all while they're having fun.

Economic

The perfect gift

Available in different packs and at a great price, they are perfect as a birthday gift or party favours.

Reusable

A personalized pencil case

Forget the usual snack bags and give little ones an original party souvenir that they can use for time to come, featuring an original design created by…themselves!
With your purchase, you will receive loads of downloadable materials for colouring while you wait for your order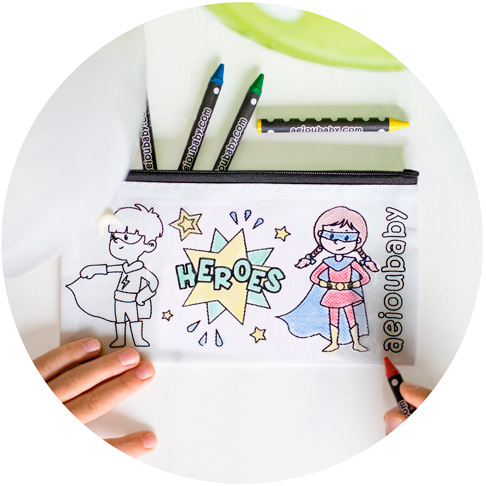 Individual pack

Each pencil case comes in its own individual bag with all the accompaniments, so you can hand them out easily.

Complete set

In addition to the pencil case, each individual pack includes five child-friendly (non-toxic) colour crayons and a balloon.

Reusable bag

When you buy a pack of 25 or 30, you will also receive this bag, extremely practical and perfect for taking the pencil cases to your party. You can use this bag as many times as you like.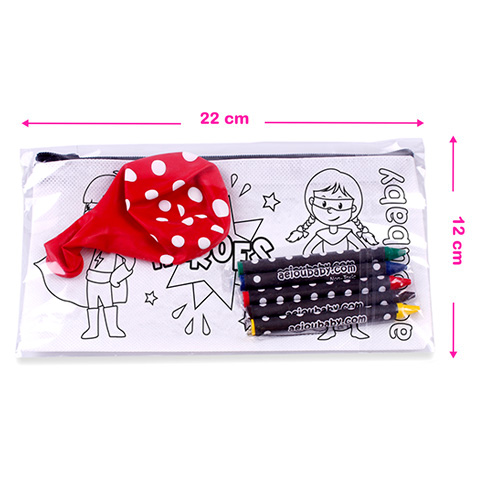 Material:
Non-woven, a type of durable and colourable fabric that children can personalise and reuse whenever they want.
Measures:
Pencil case: 8 x 4.3 inches
Individual pack (pencil case, crayons and ballon): 8.6 x 4.3 inches
Cleaning:
Once coloured, it can be kept clean with a damp cloth. This will not remove the colours.
Quantity:
Available in packs of 10, 25 or 30.
Gift bag:
The foldable bag is only available with the 25 or 30-pack purchases.
Recommended age:
From +3 years.