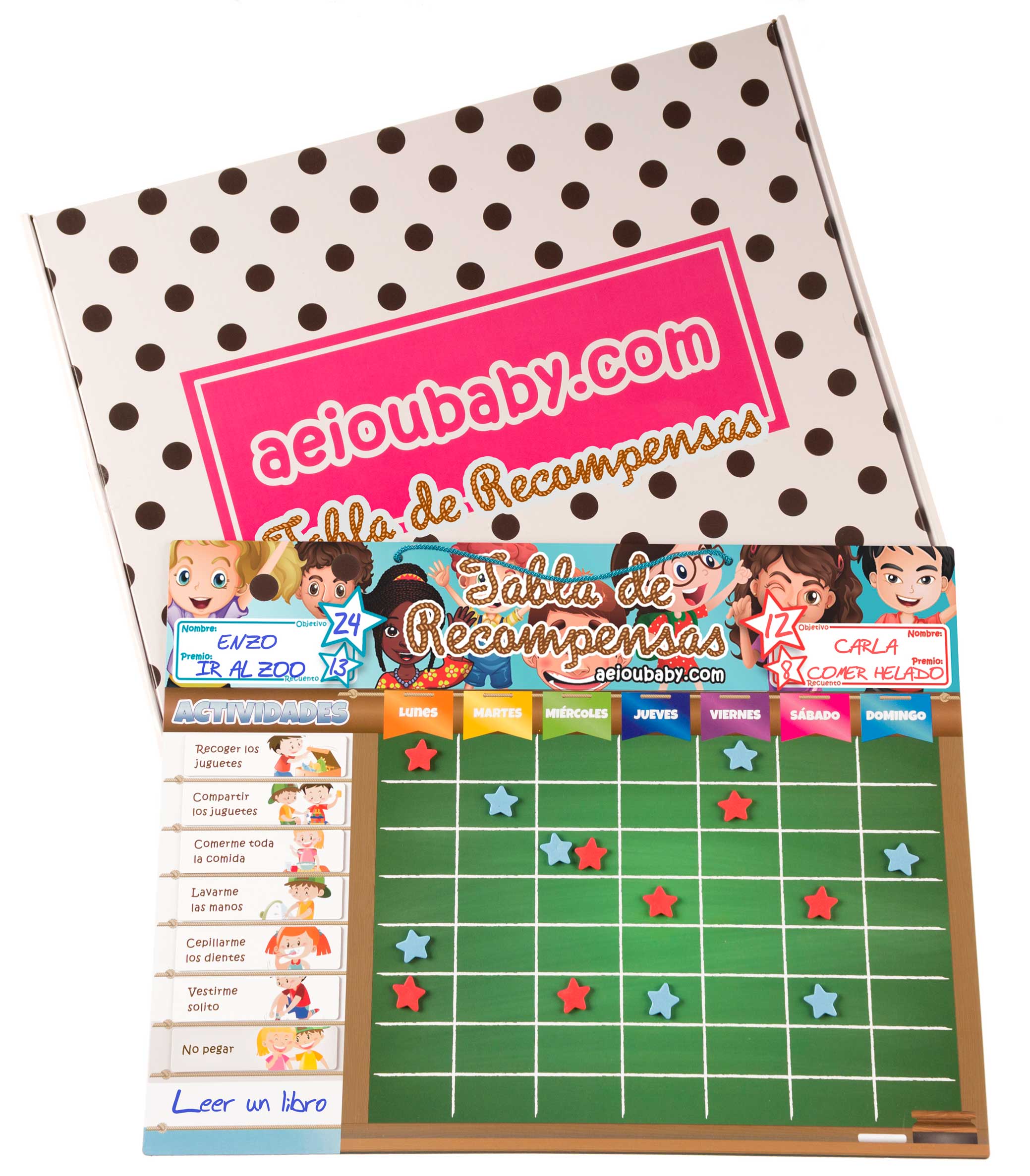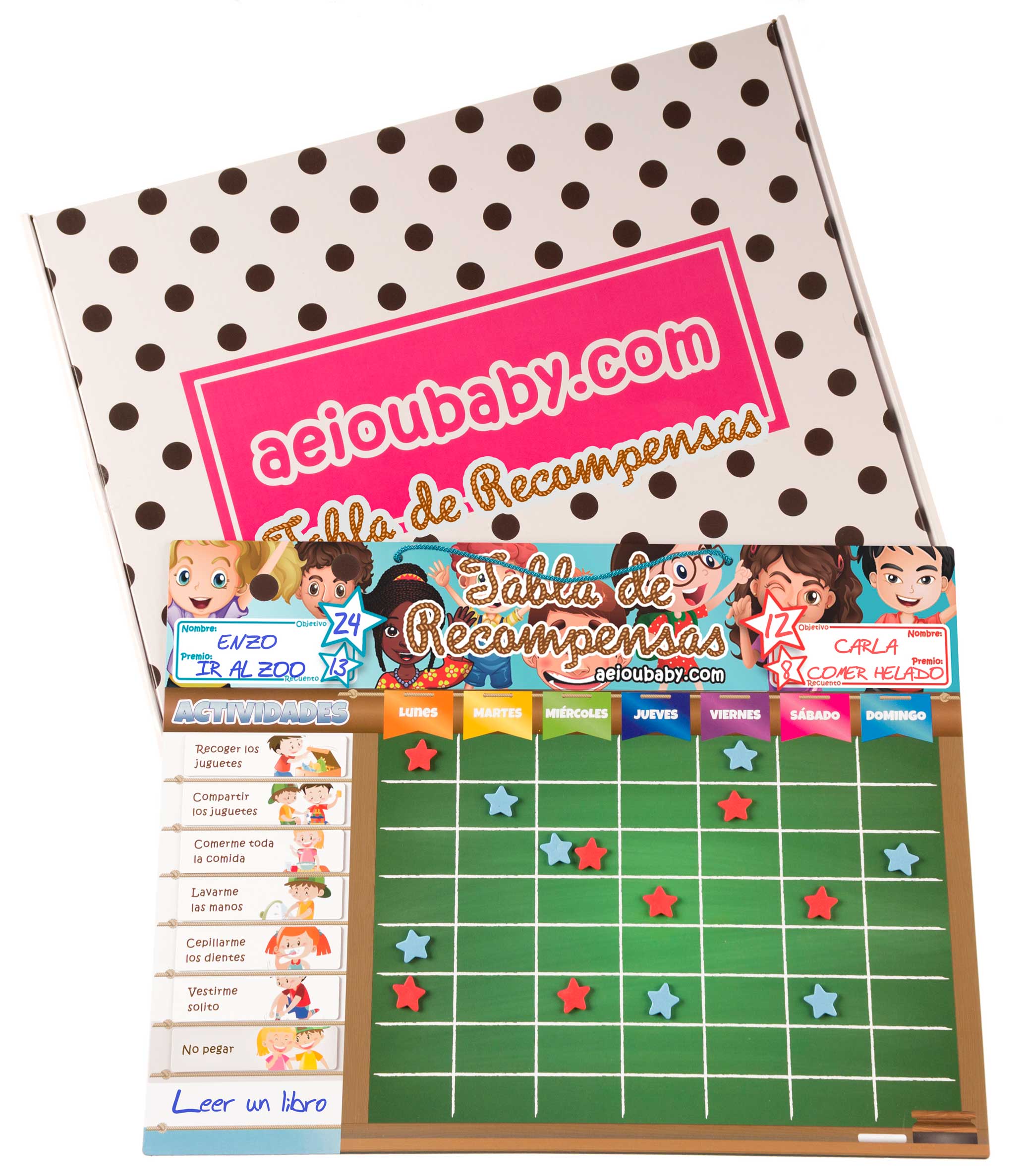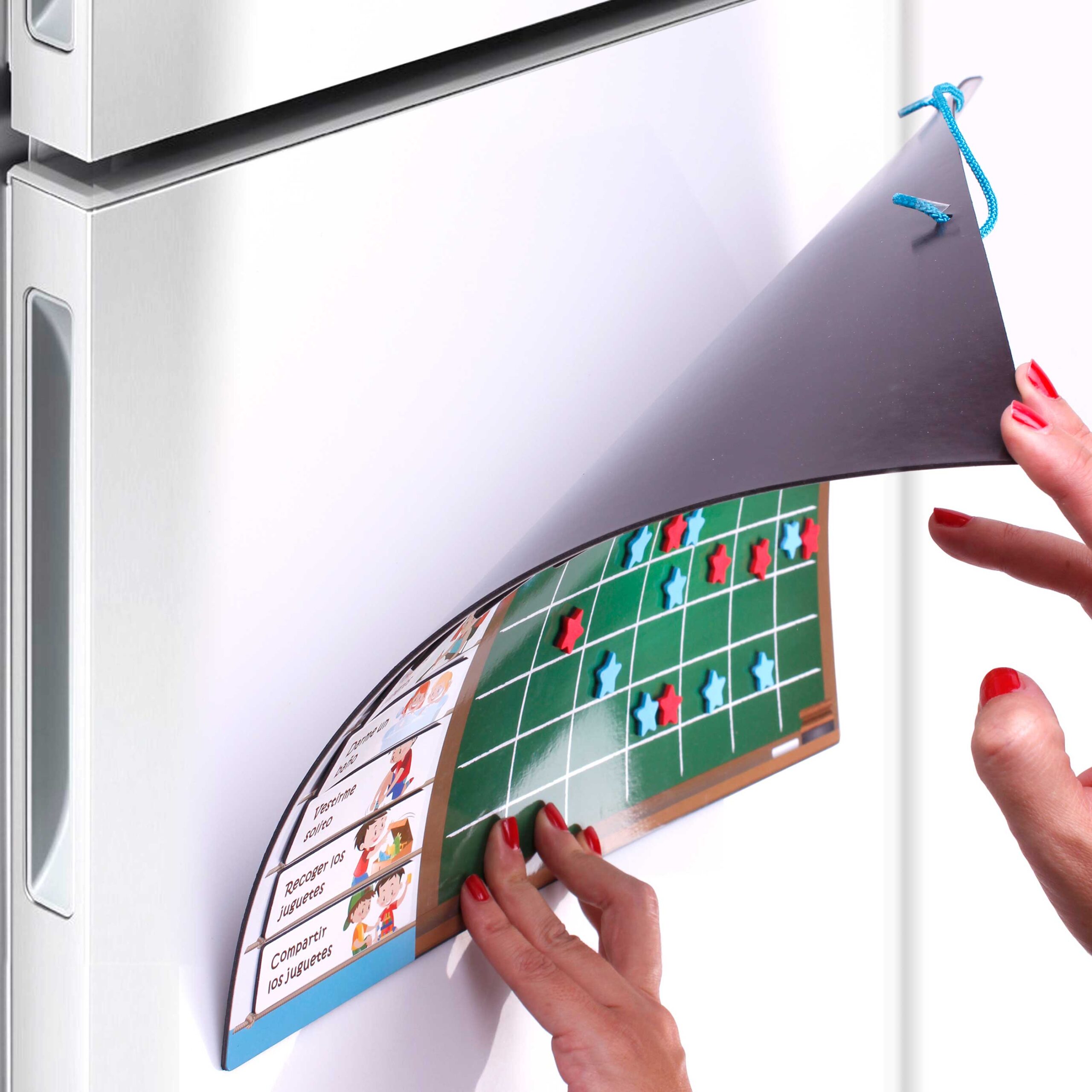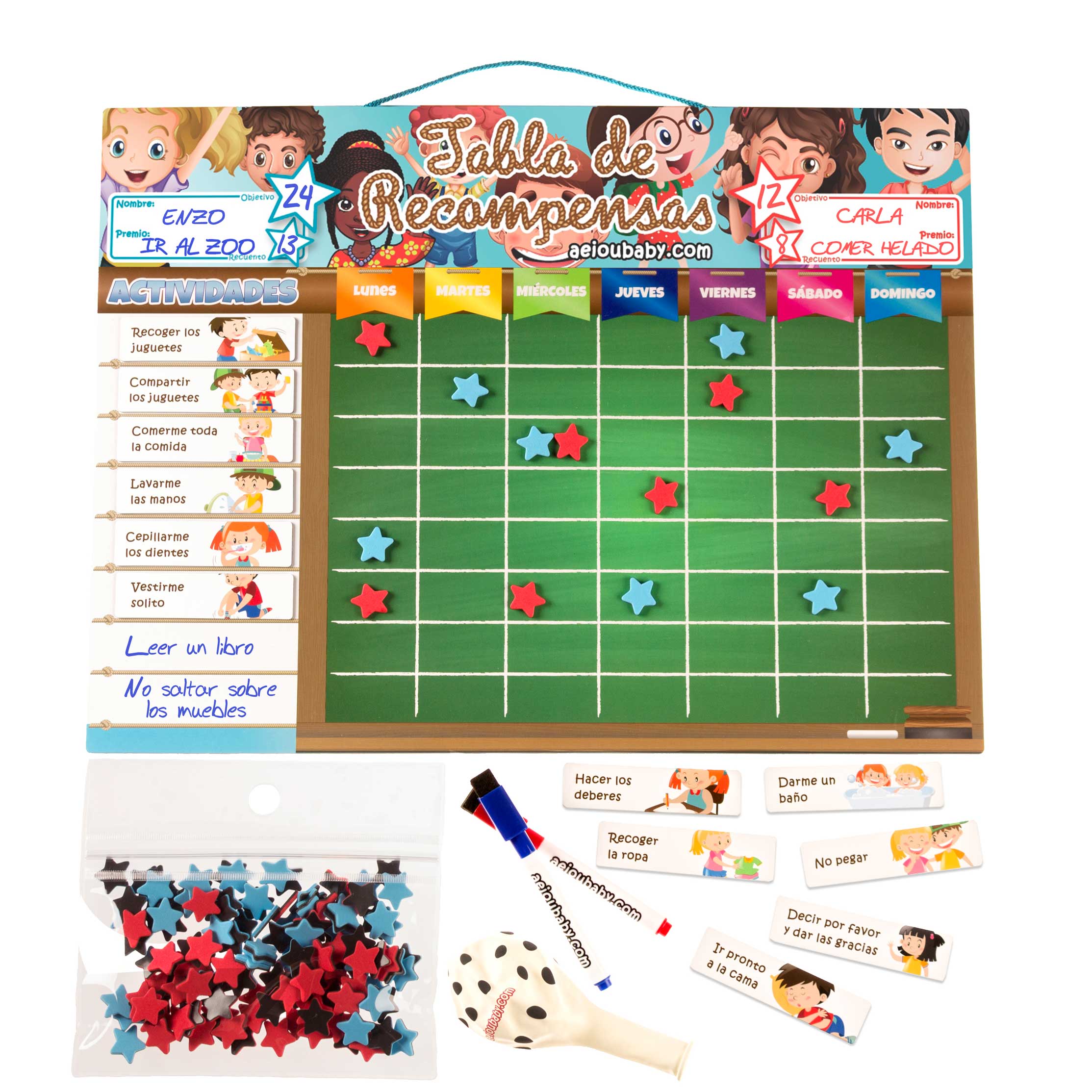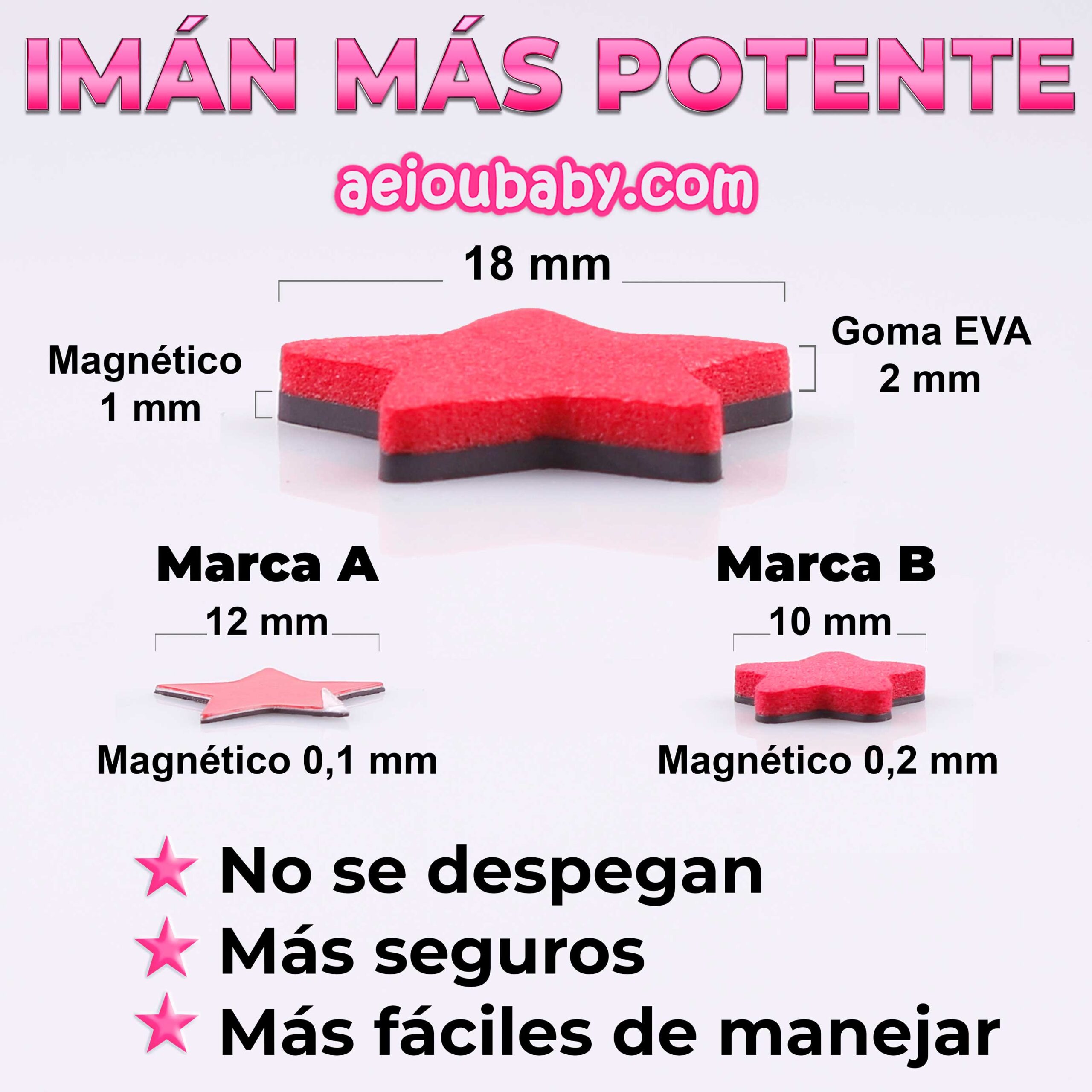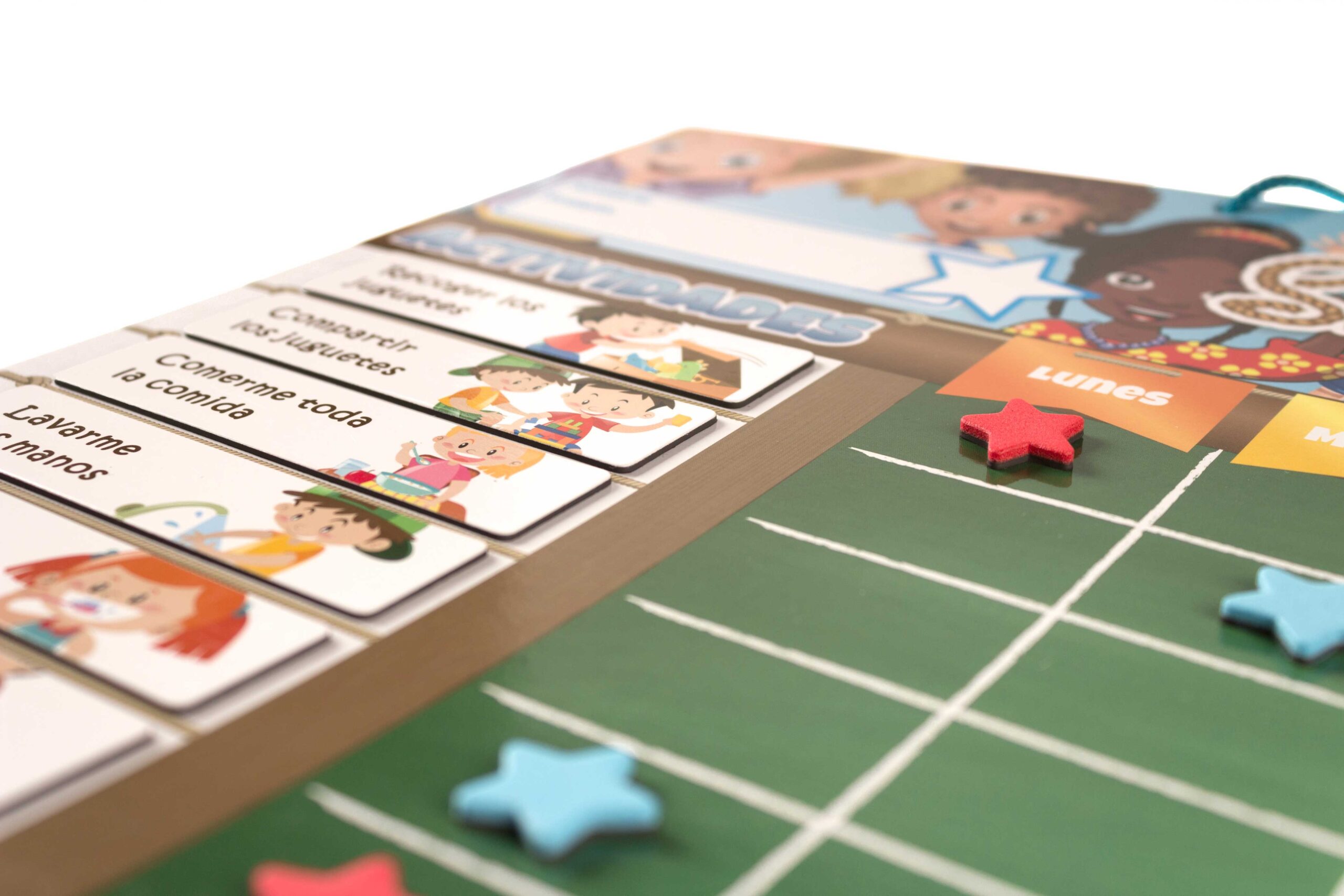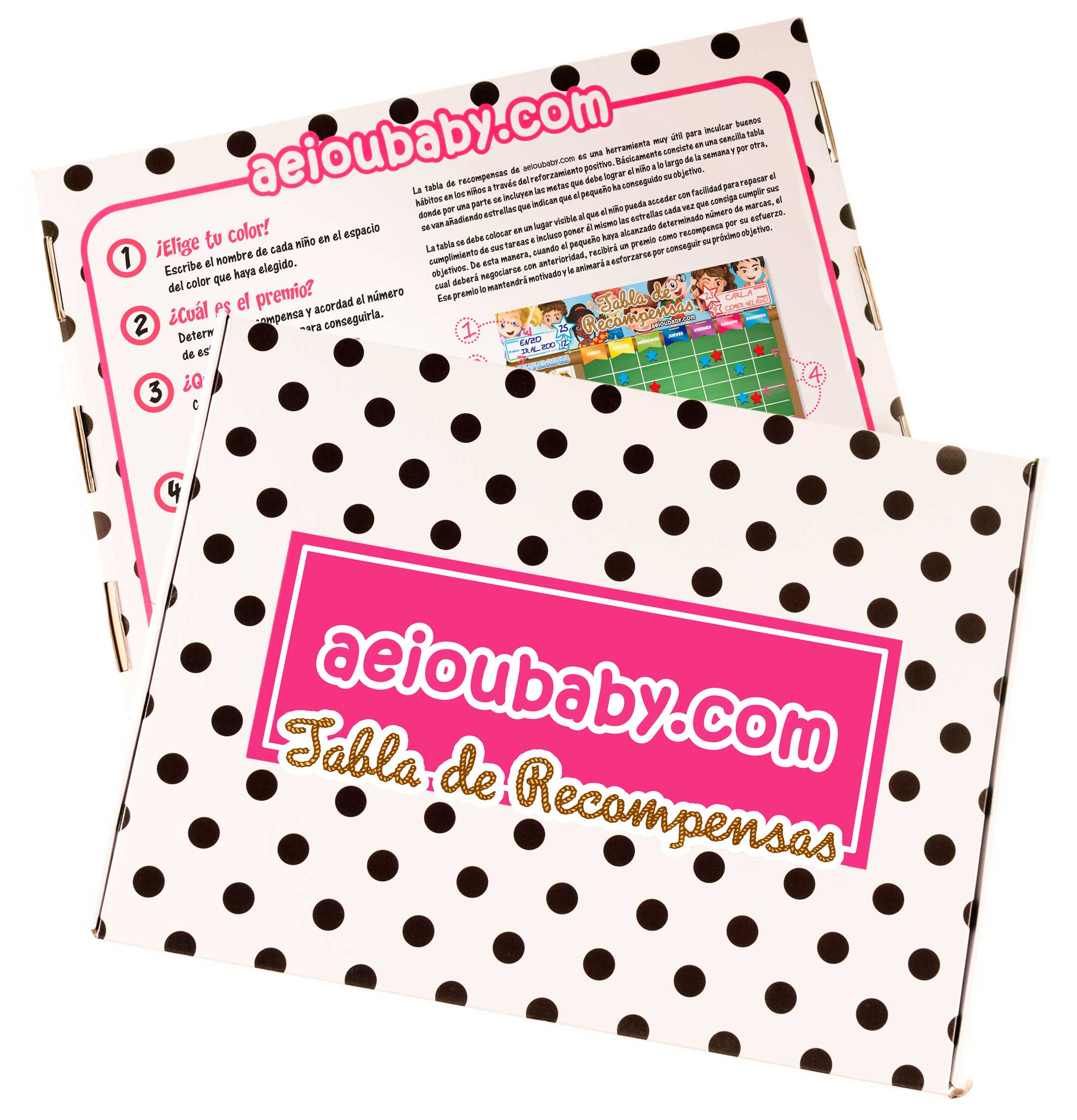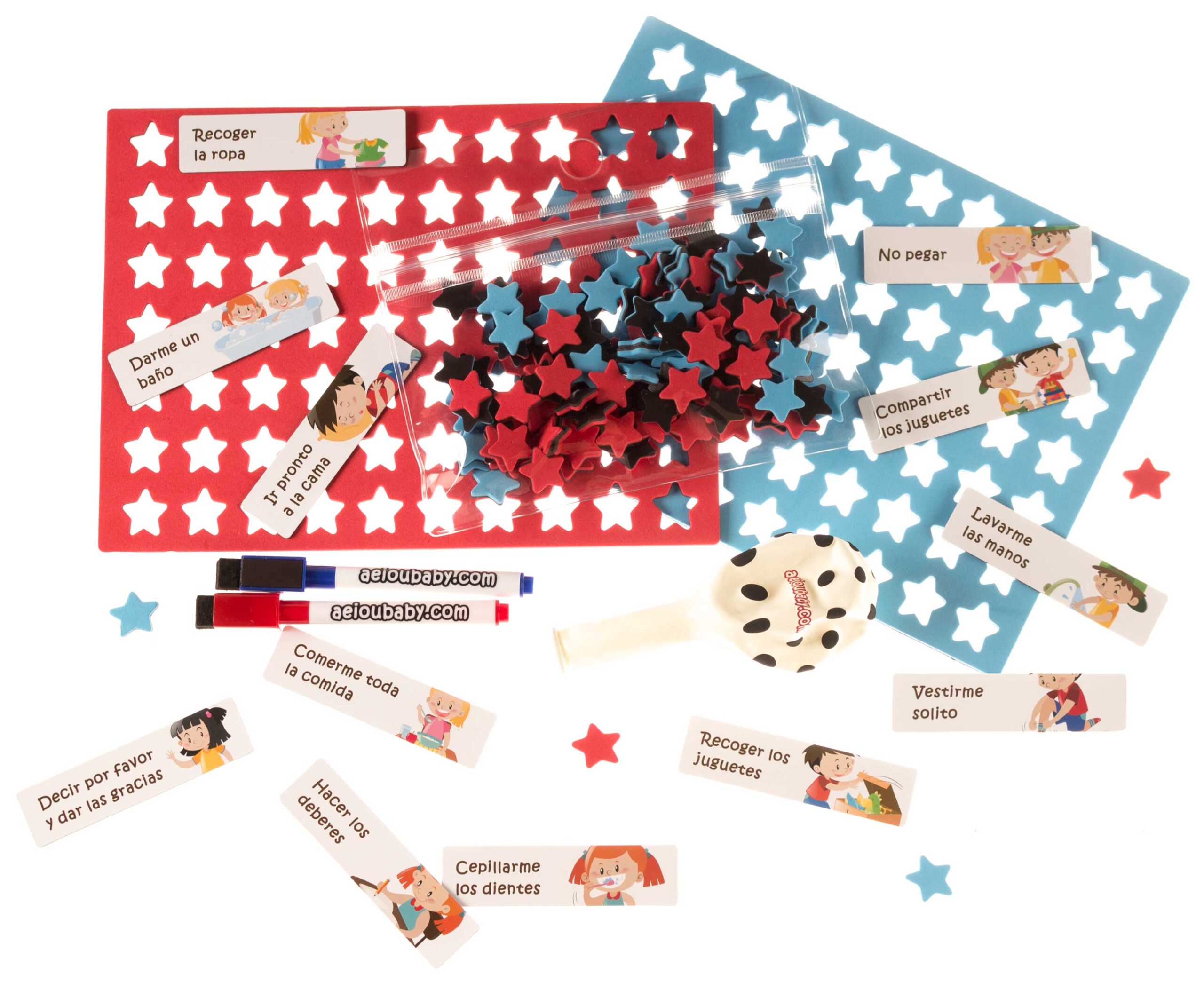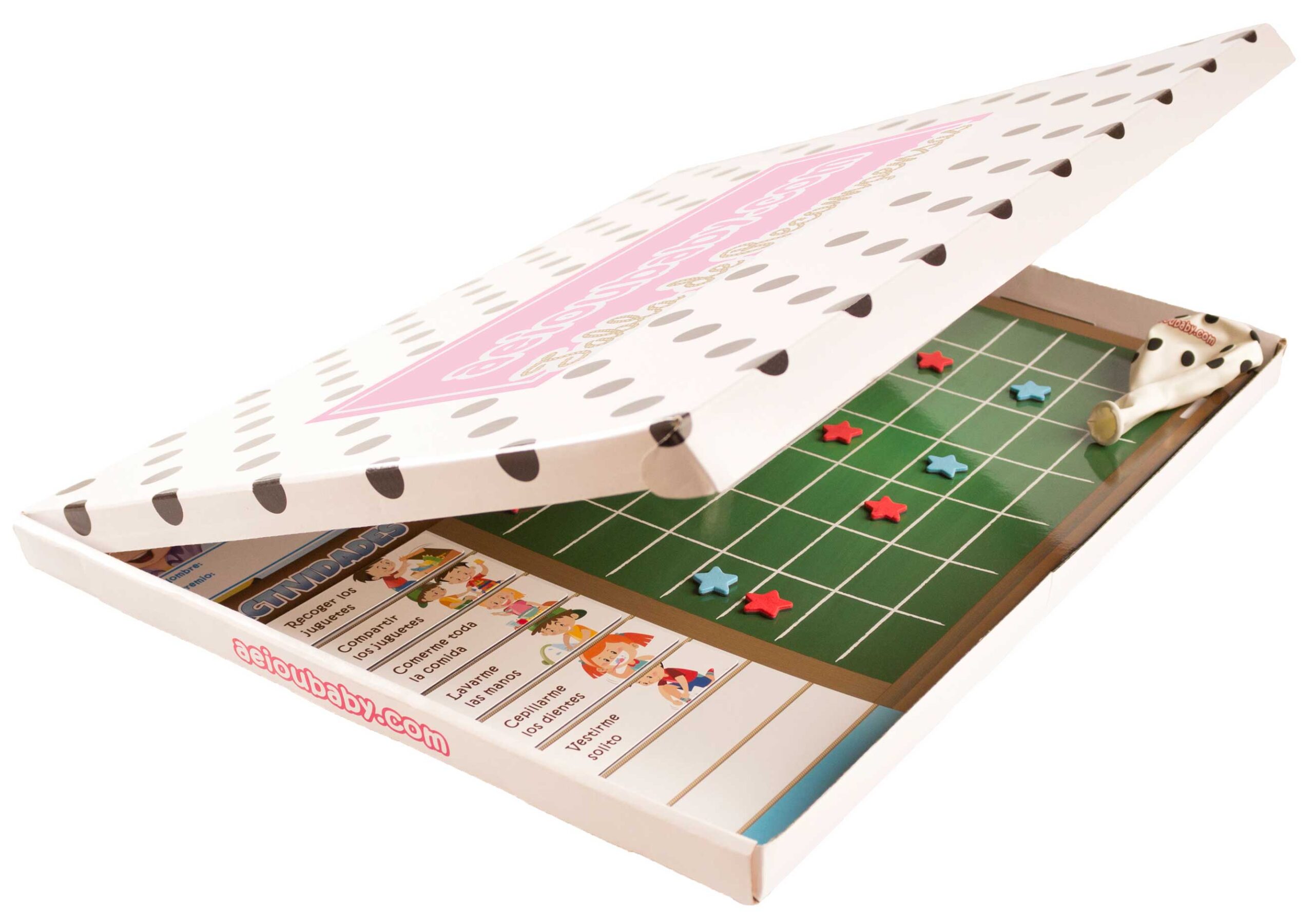 Magnetic Reward Chart
Sometimes children need that extra bit of motivation in order to behave well. If you find yourself in that situation, our reward chart could become your best friend. With a little bit of patience, persistence and a lot of love, you will ensure your children pick up good habits in a fun and easy way.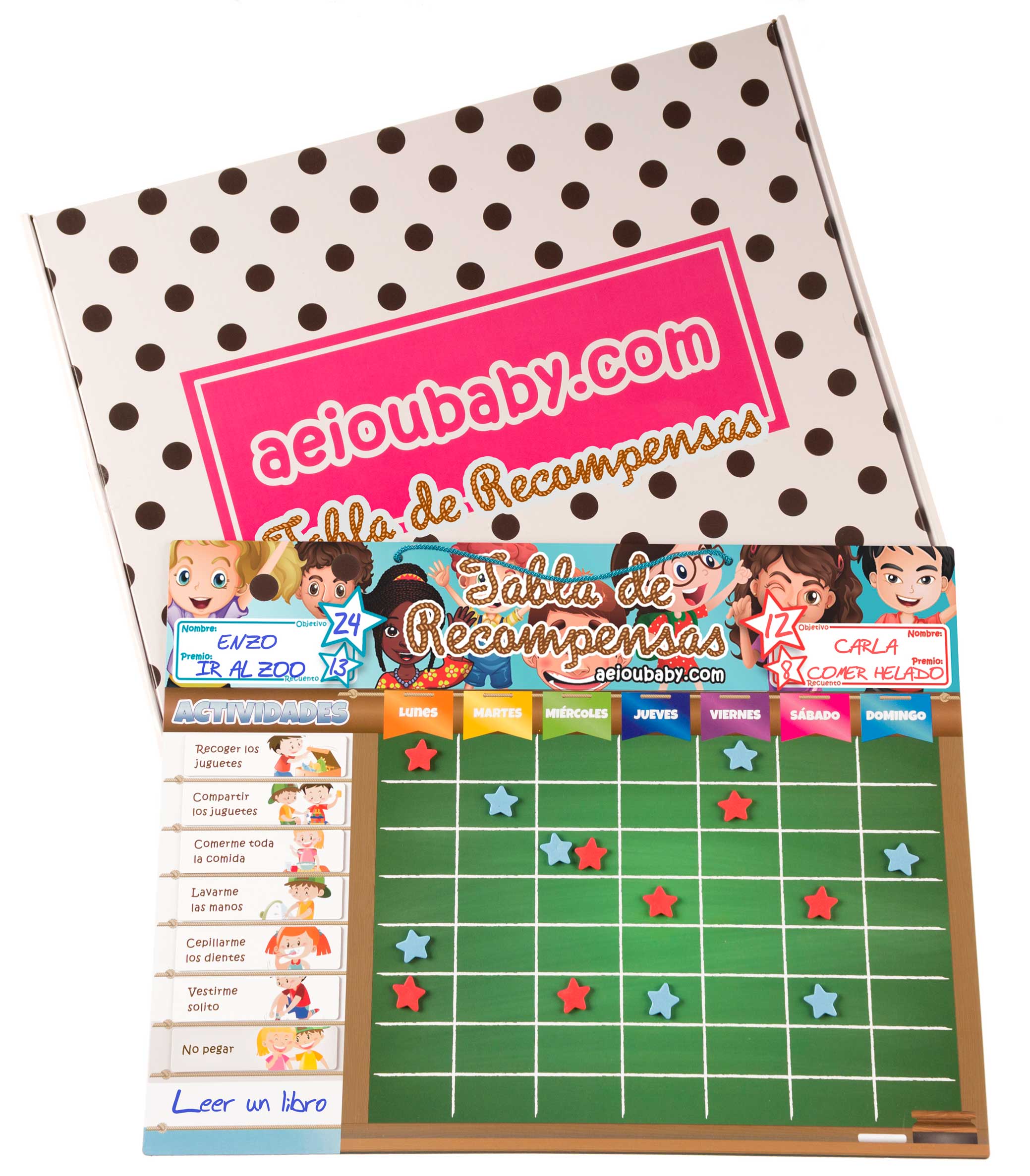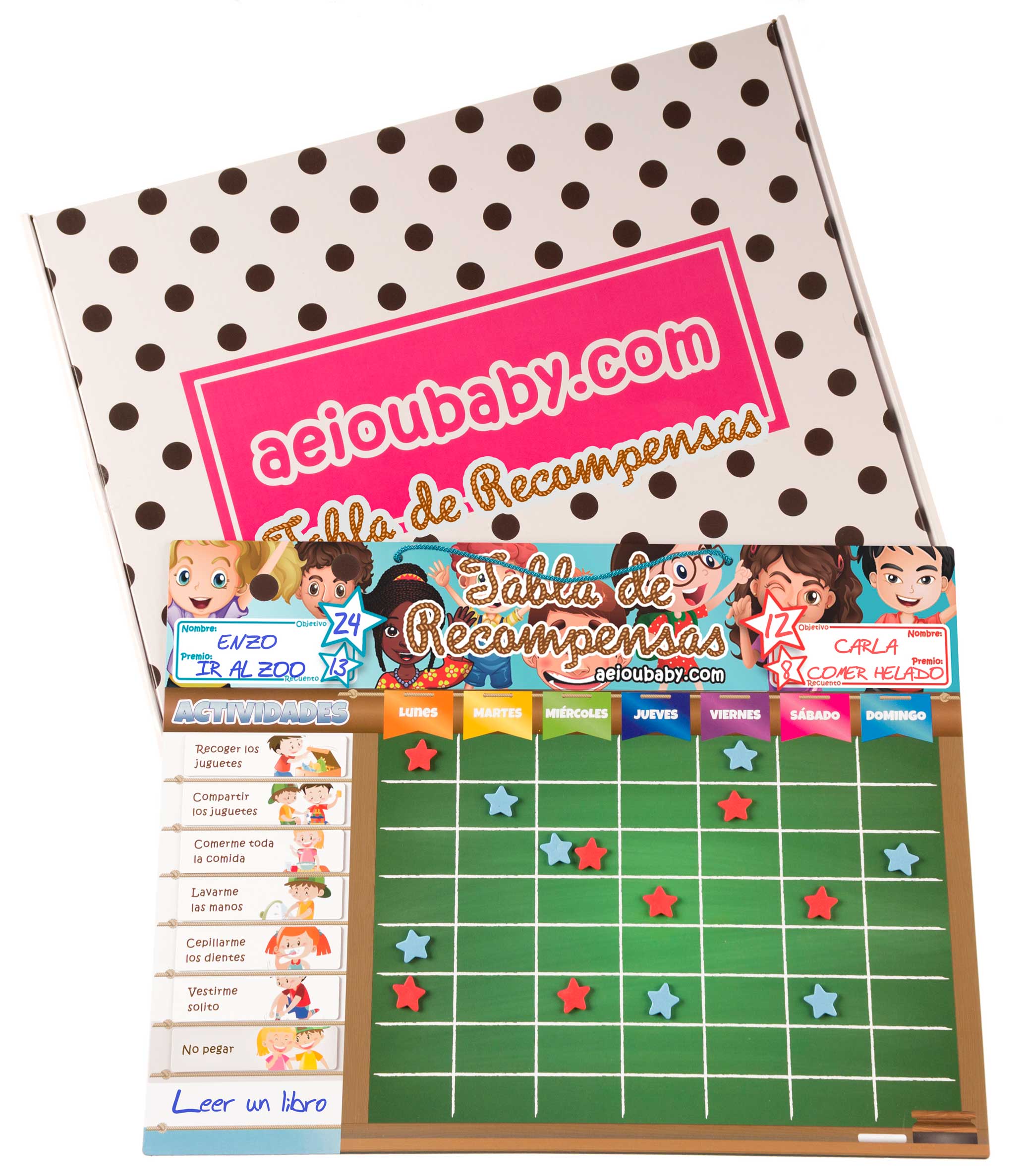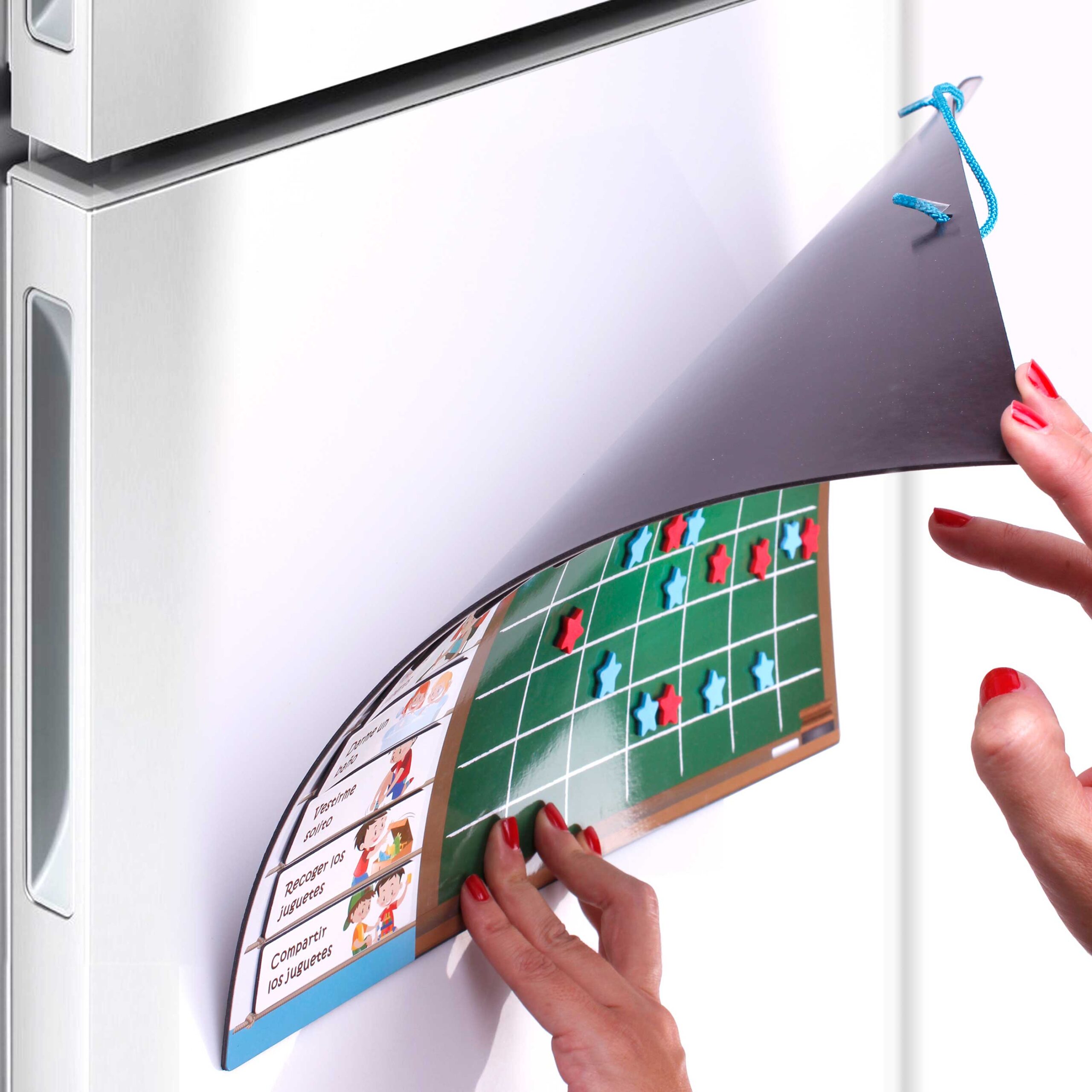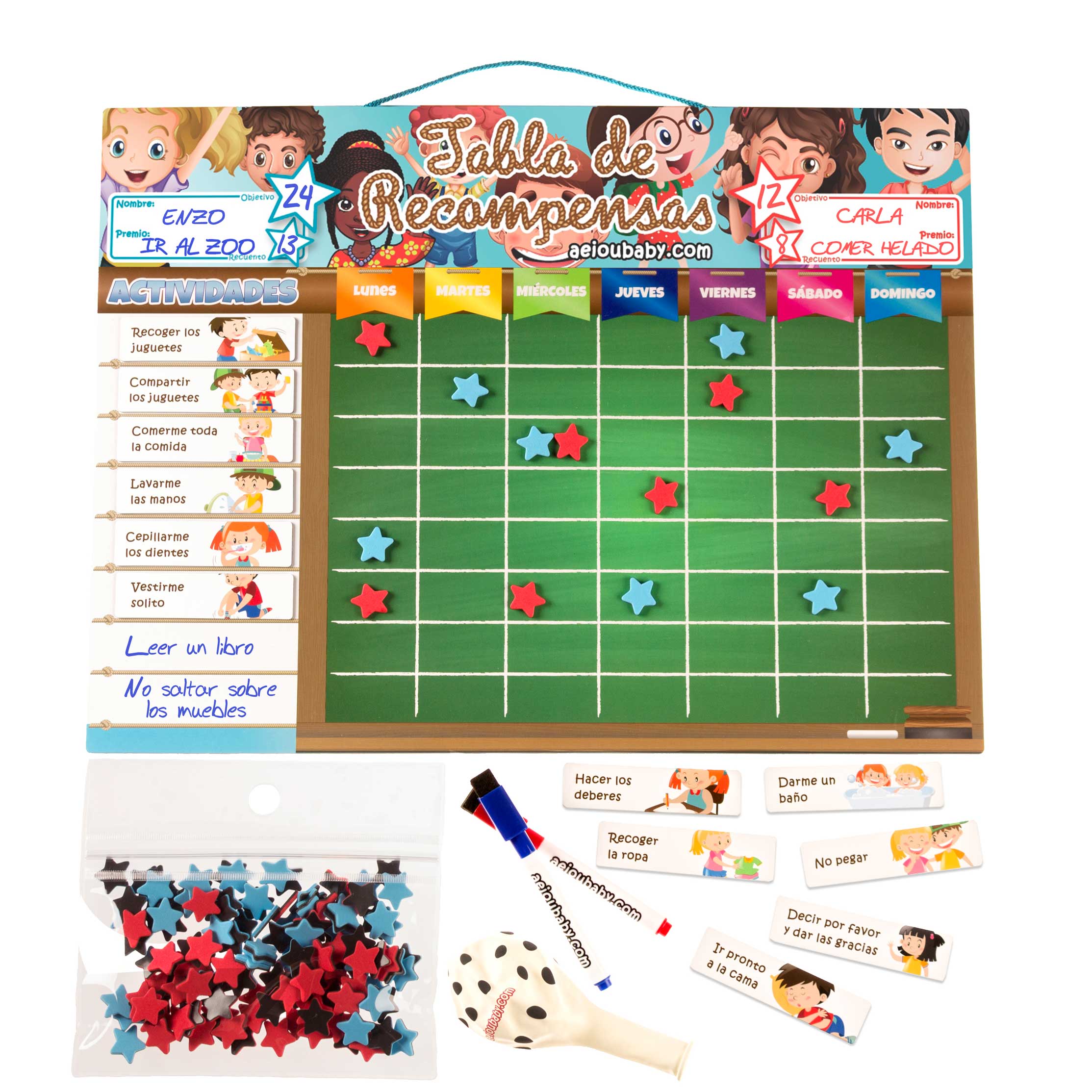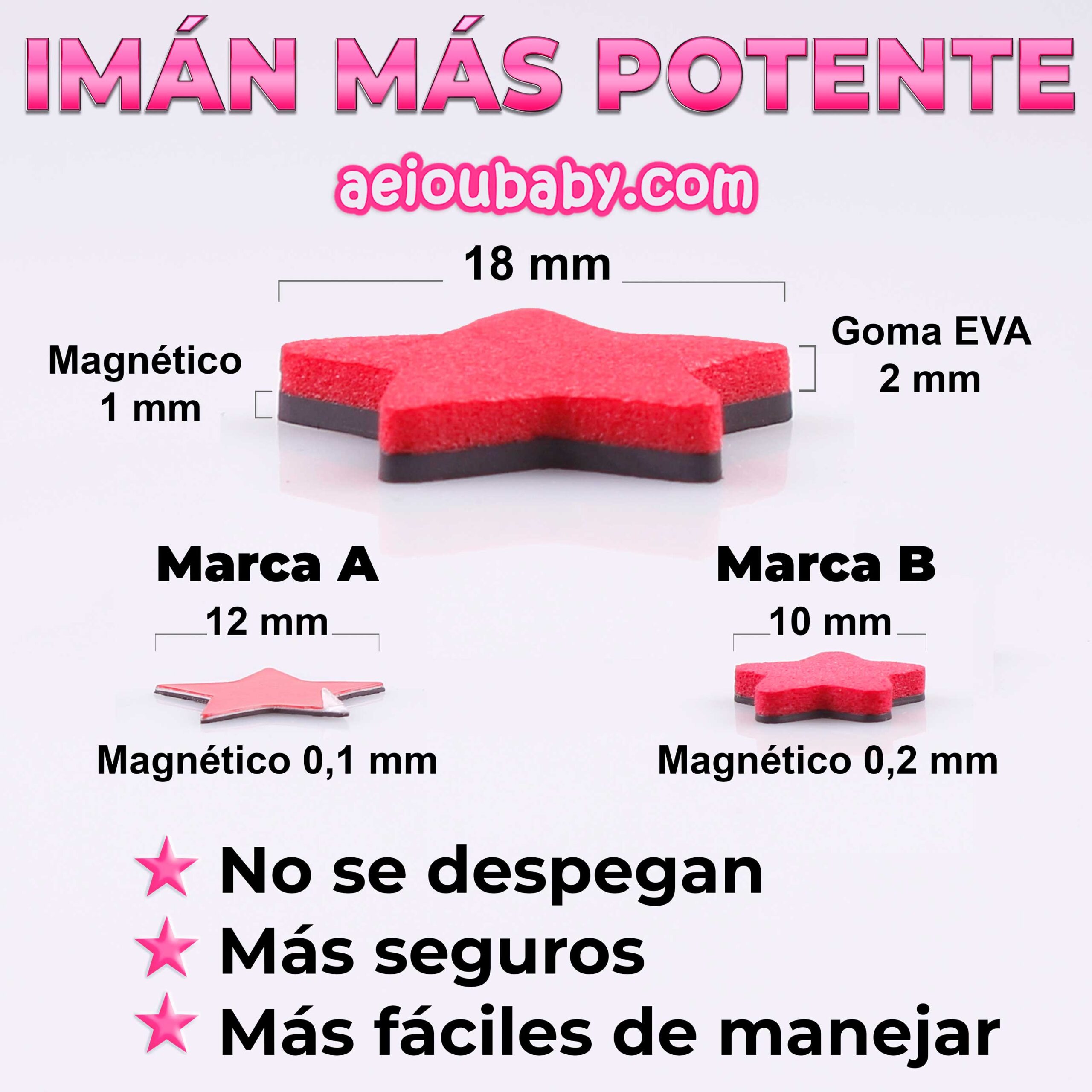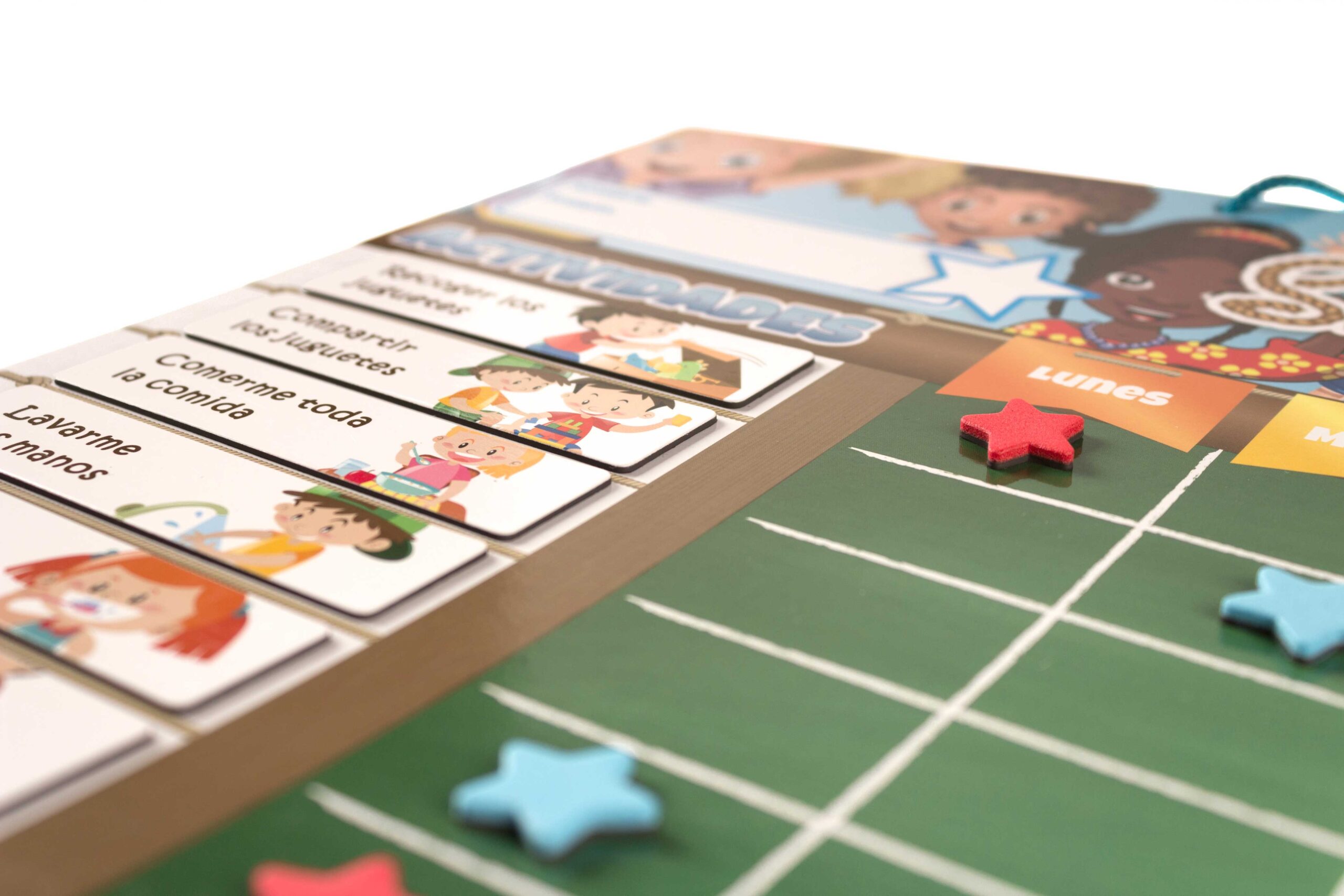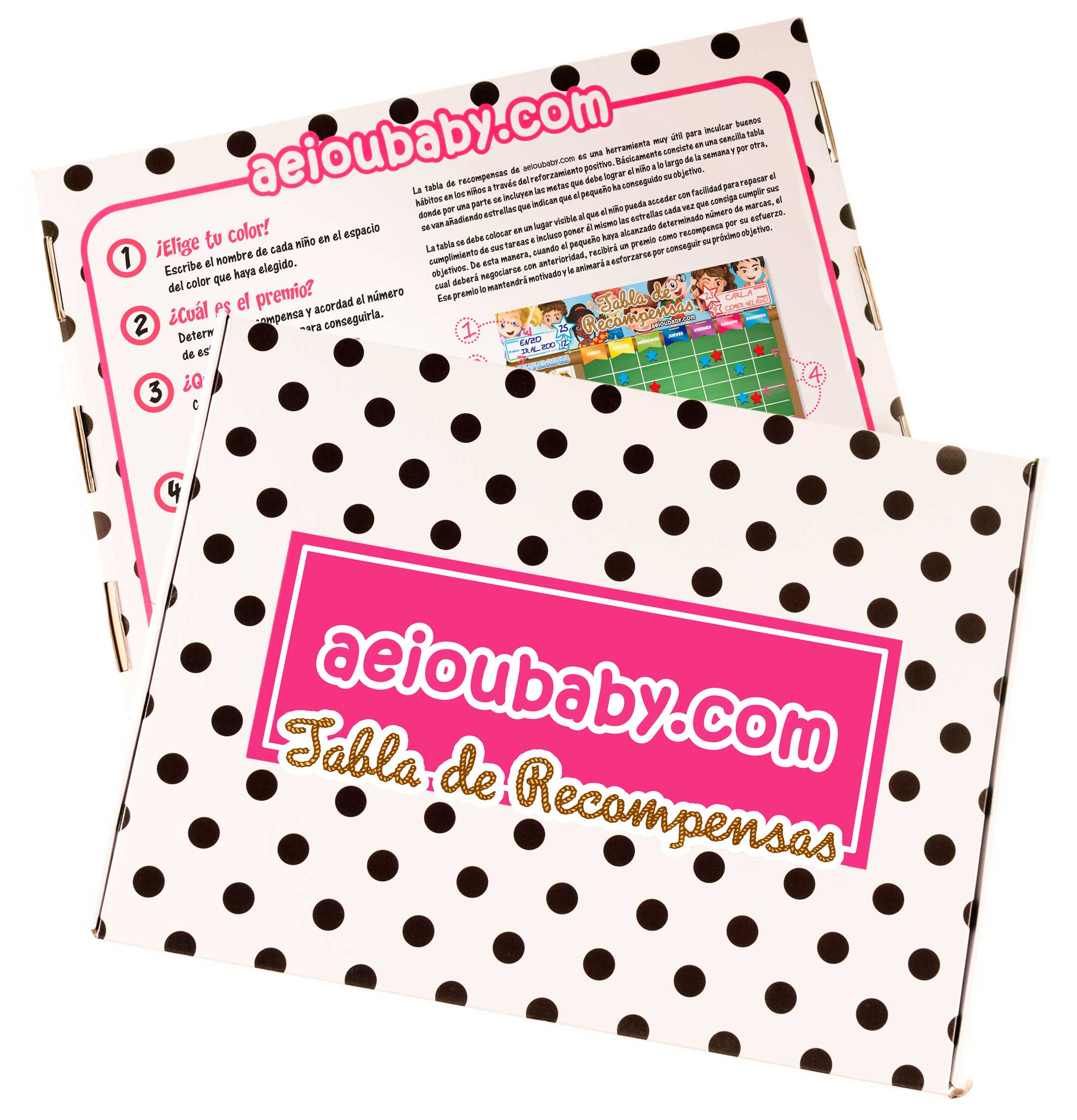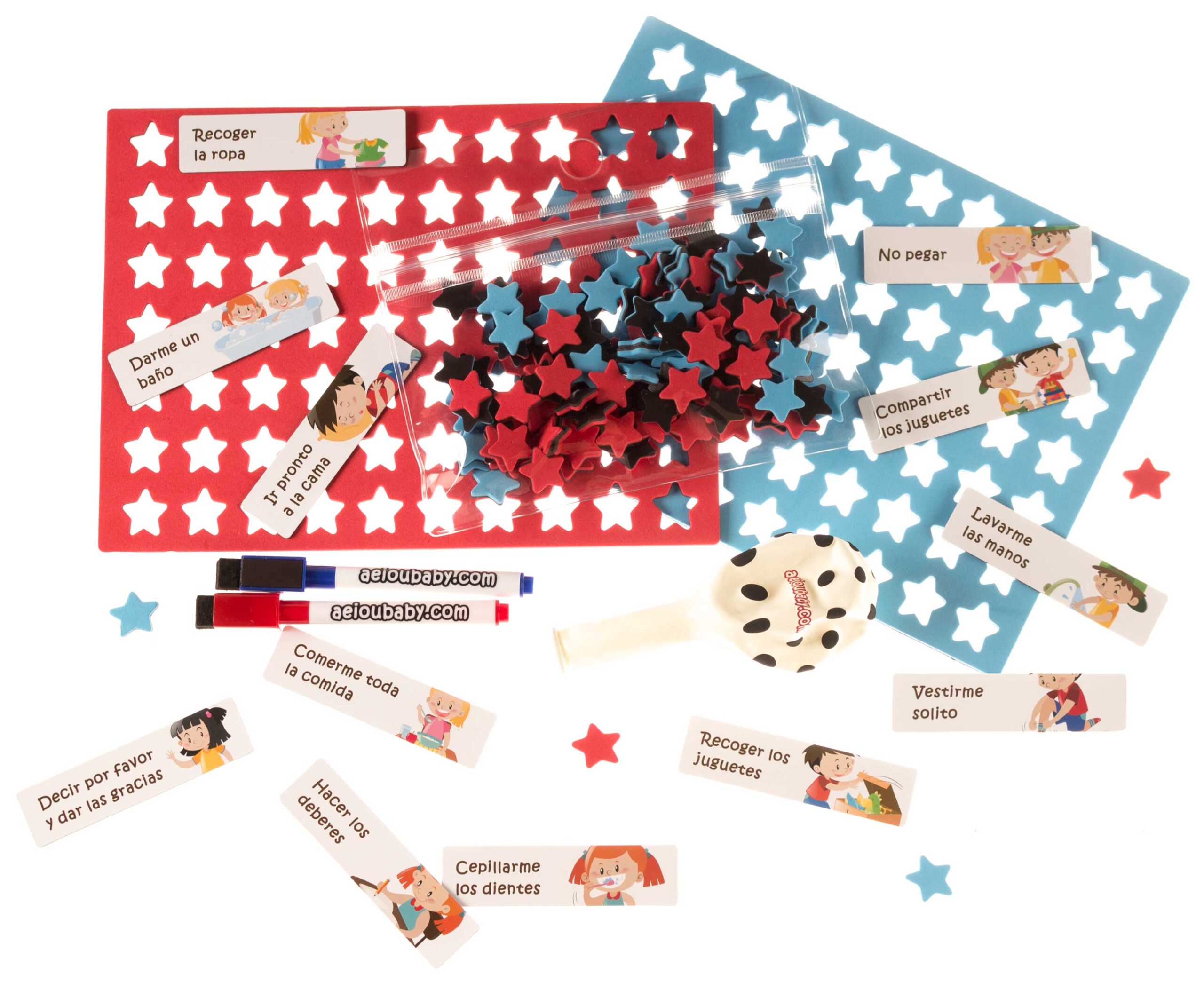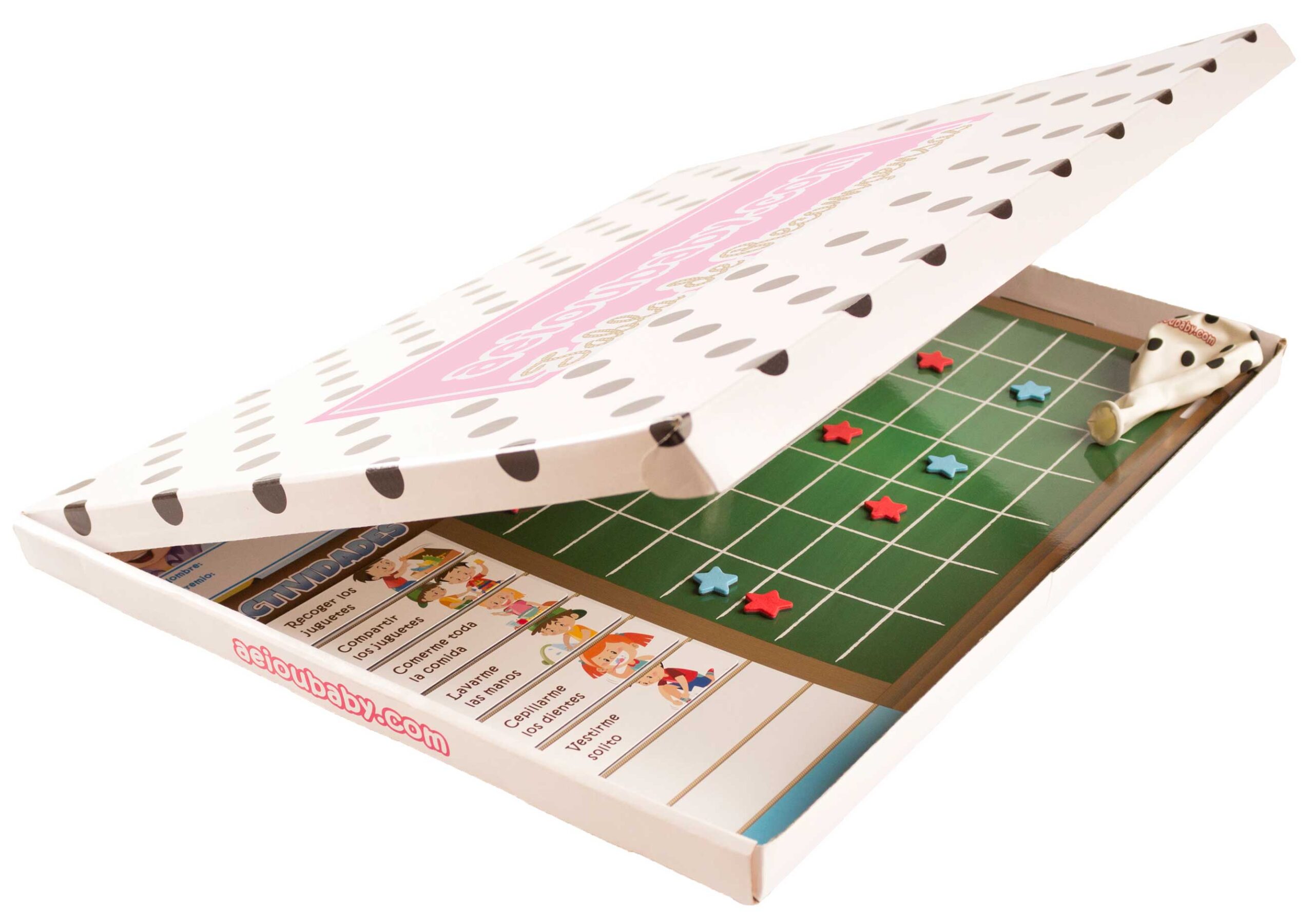 ---



Magnetic

Always in view!

Both the chart and its pieces are magnetic and can be placed on the fridge or any other metal surface easily. This way, your child can have everything handy to stay motivated and happy to achieve their next goal.




Safe

Made for little hands!

The strong magnetic material ensures that the pieces stick, and they are all made in a size and thickness that allows children to handle them on their own, encouraging their independence and engagement with the activity.




Editable

Write down your chores!

With 22 magnetic activities to choose from and two magnetic markers for writing your children's names, number of stars and the rewards, you can set your own tasks.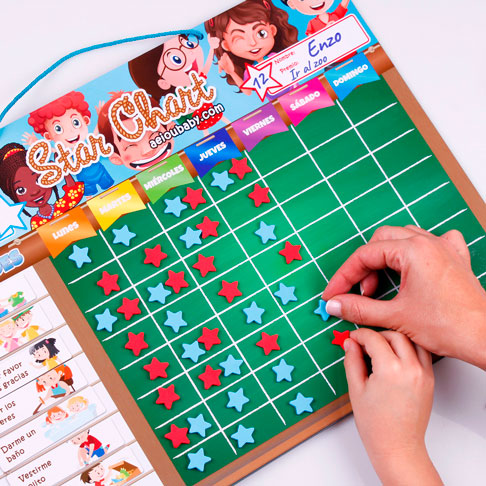 POSITIVE

education
The rewards chart is a positive reinforcement motivation-based system, a type of education characterised by rewarding effort instead of punishing bad behaviour.
No punishment.
Values learning.
Recognises effort.
Celebrates achievements.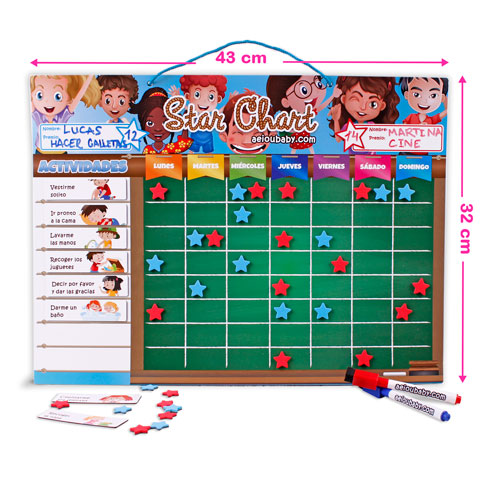 Material:
1 mm-thick strong adhesive magnetic layer.
Large size:
17 x 12.5 inches. Enough space for two children at once.
Easy setup:
Can be placed on any metal surface or hung with the cord provided.
Editable:
You can write and erase as many times as you like with the whiteboard markers.
Multilingual:
Available in five languages: Spanish, English, Italian, French and German.
Recommended age:
From +3 years.
Gift box:
Thanks to its well-thought out design it's the perfect gift.