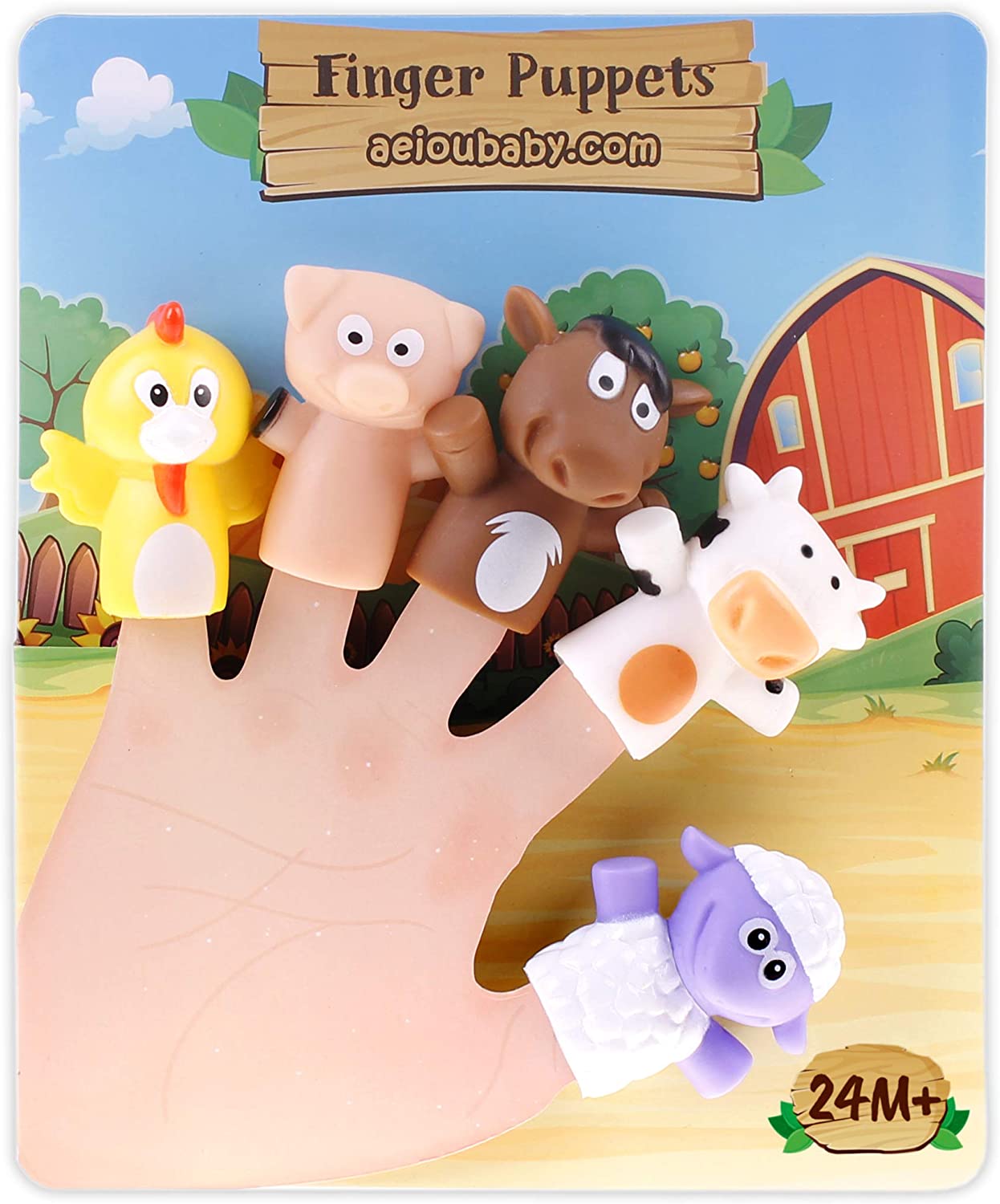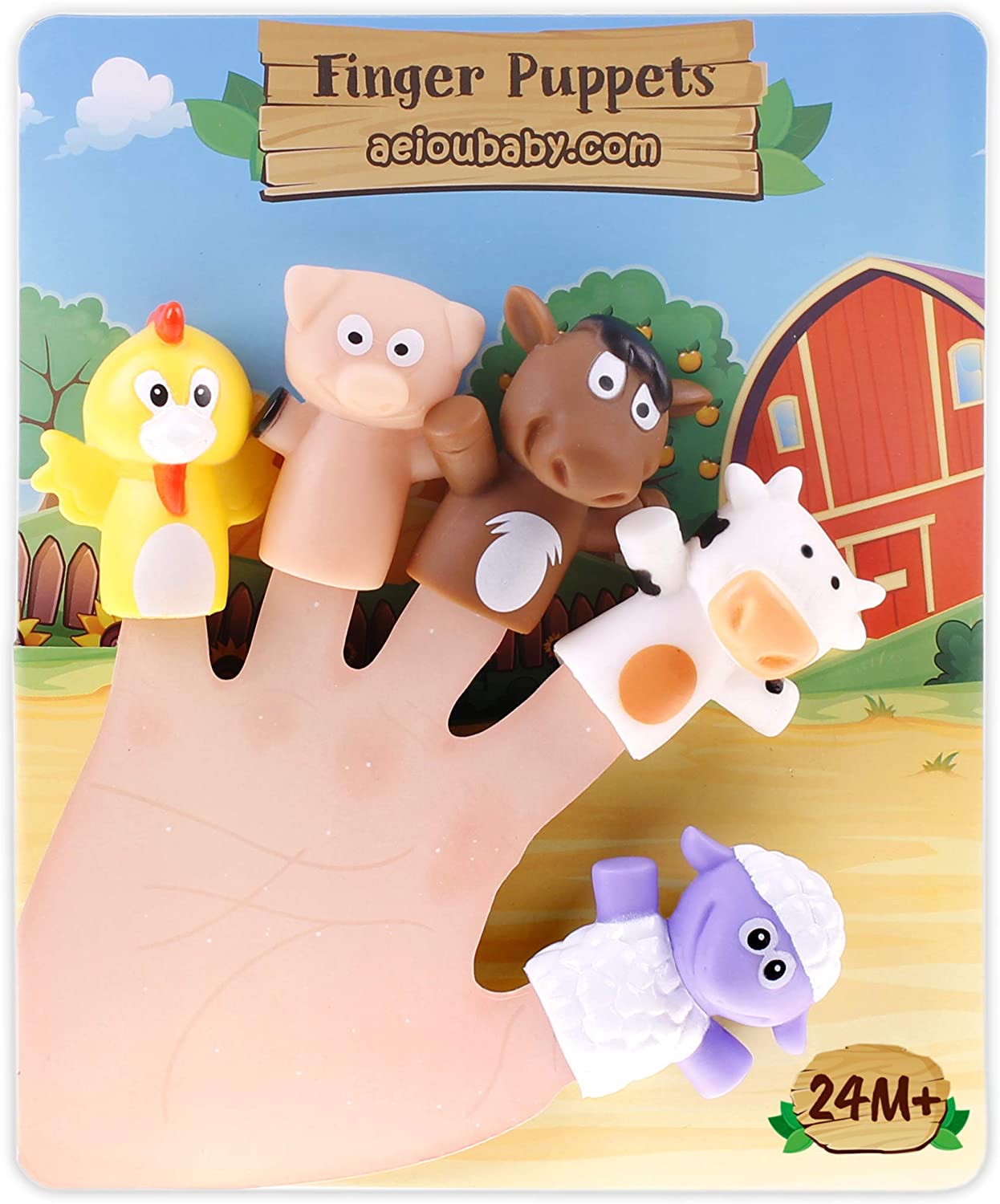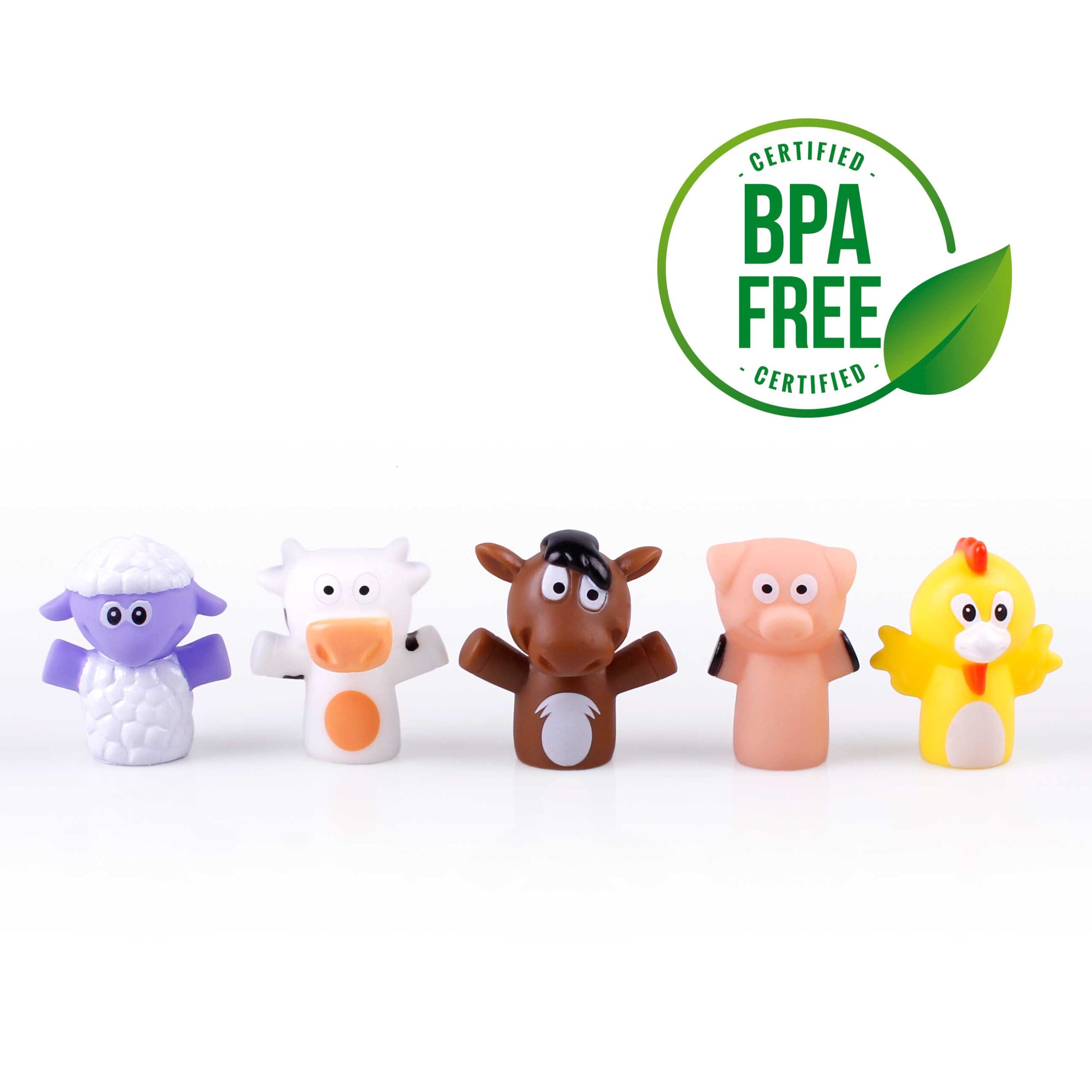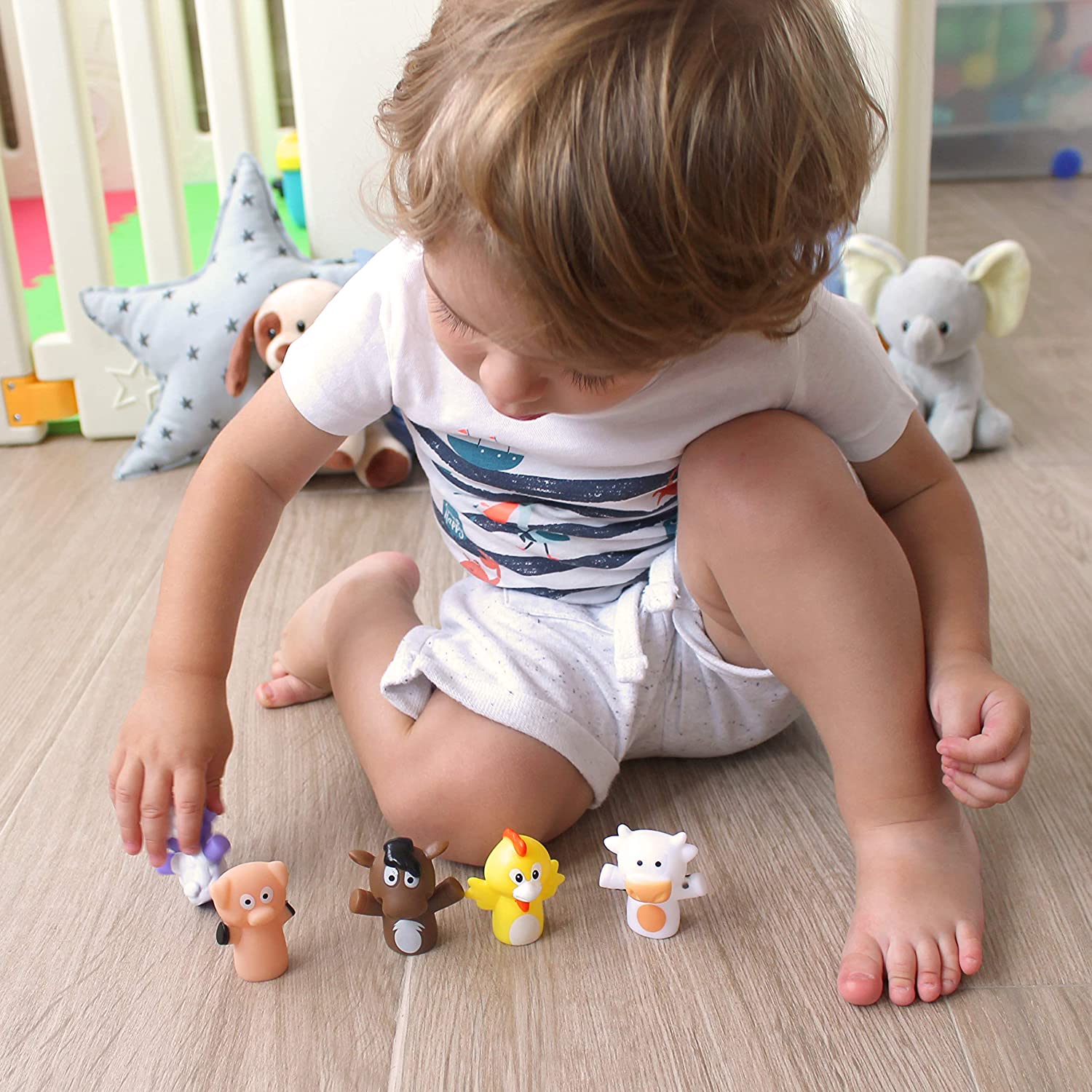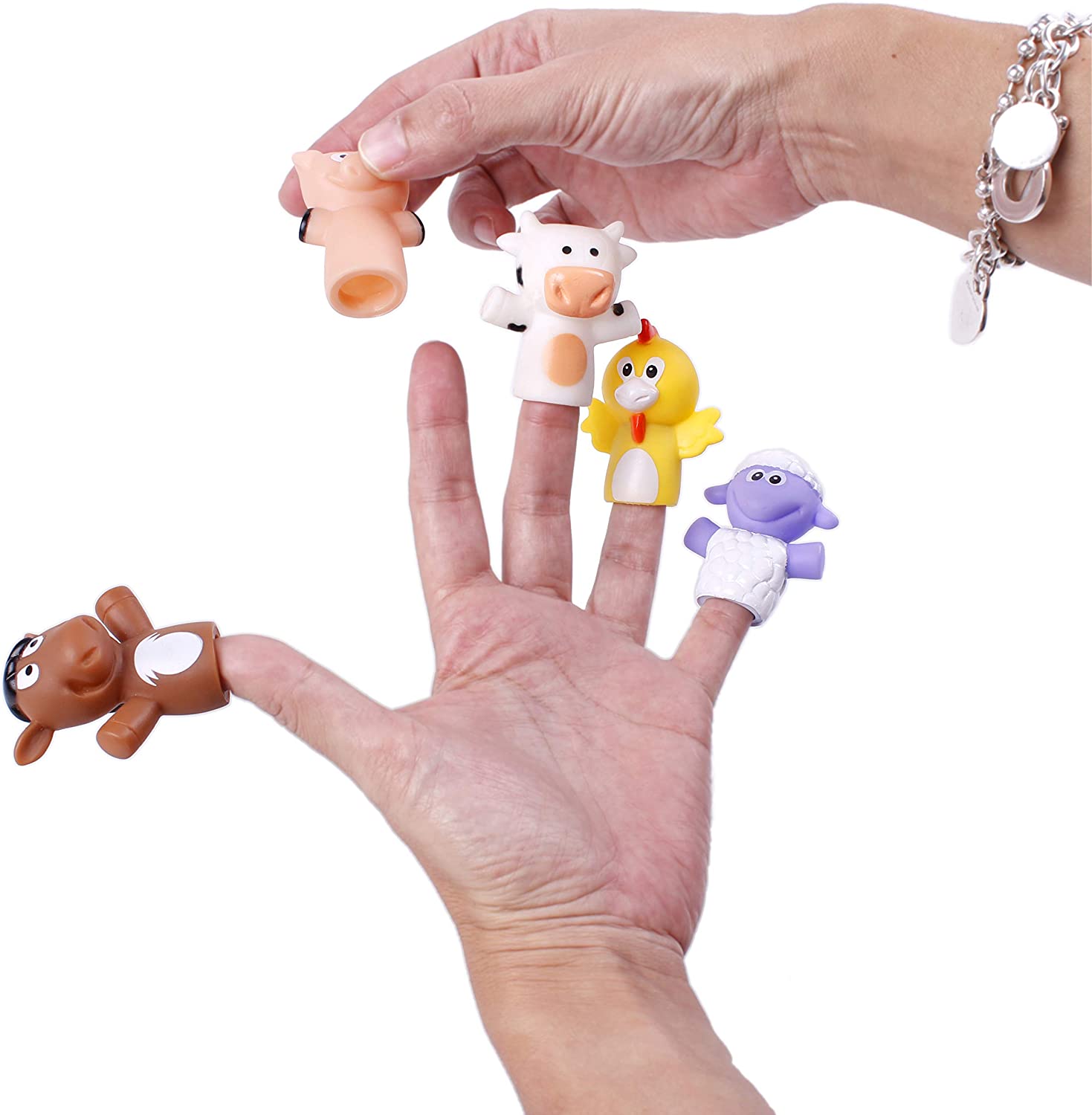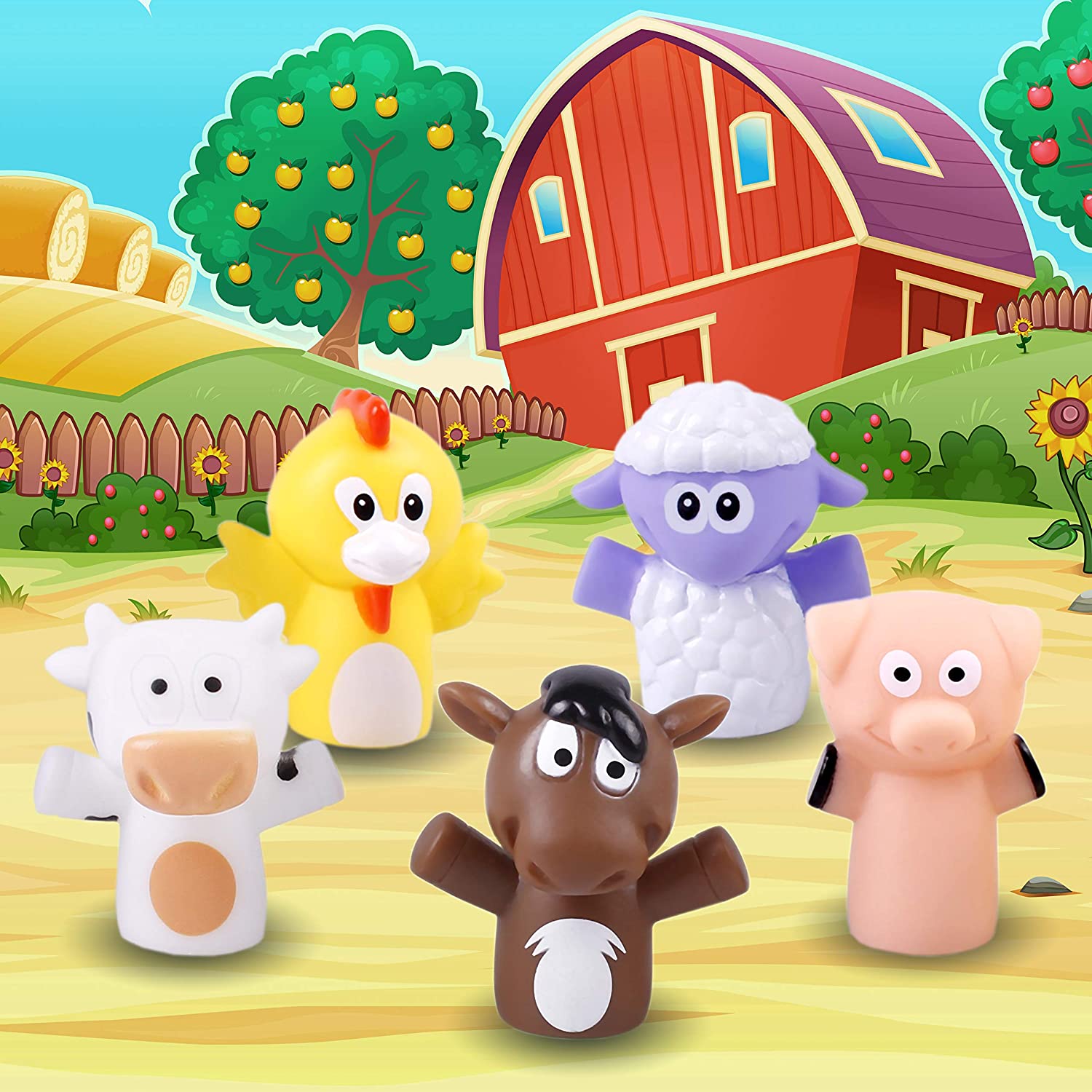 Finger Puppets | The Farm
Five adorable farm animal finger puppets, perfect for keeping your little ones entertained. Simply put them on your fingers and discover thousands of ways to use them, from telling stories to learning animal sounds... you can even use them at bath time! The perfect alternative to avoid screen time and keep children entertained when you leave the house.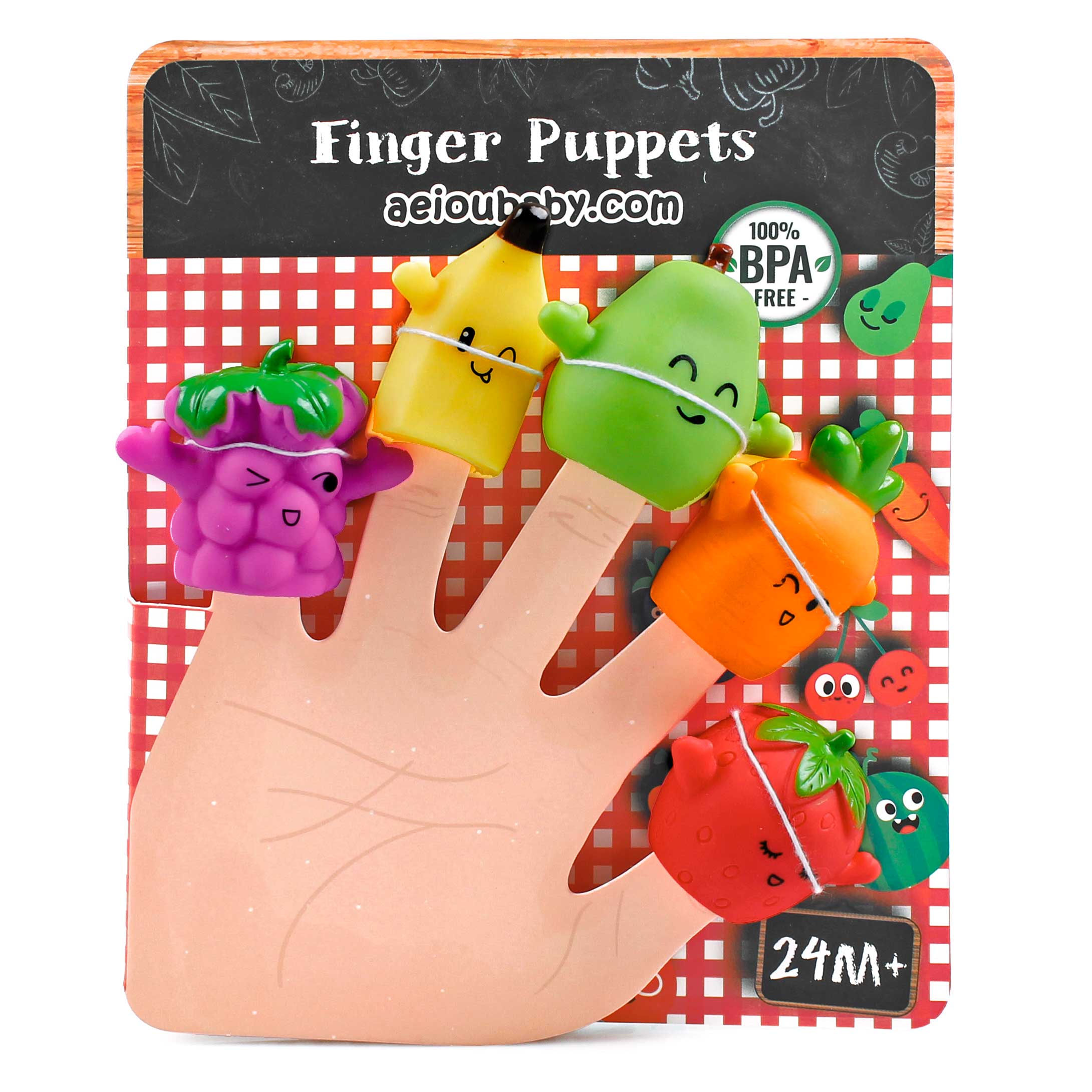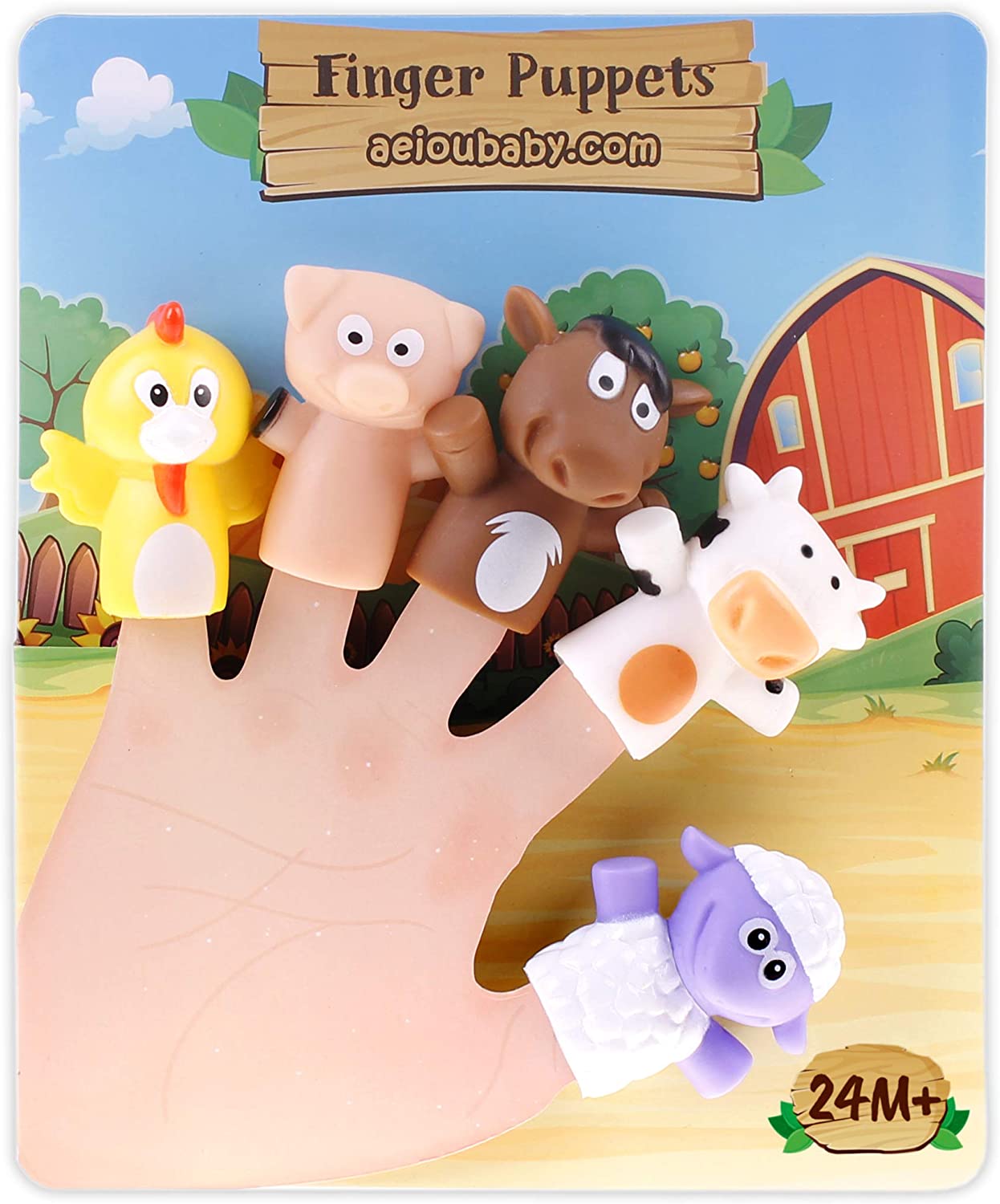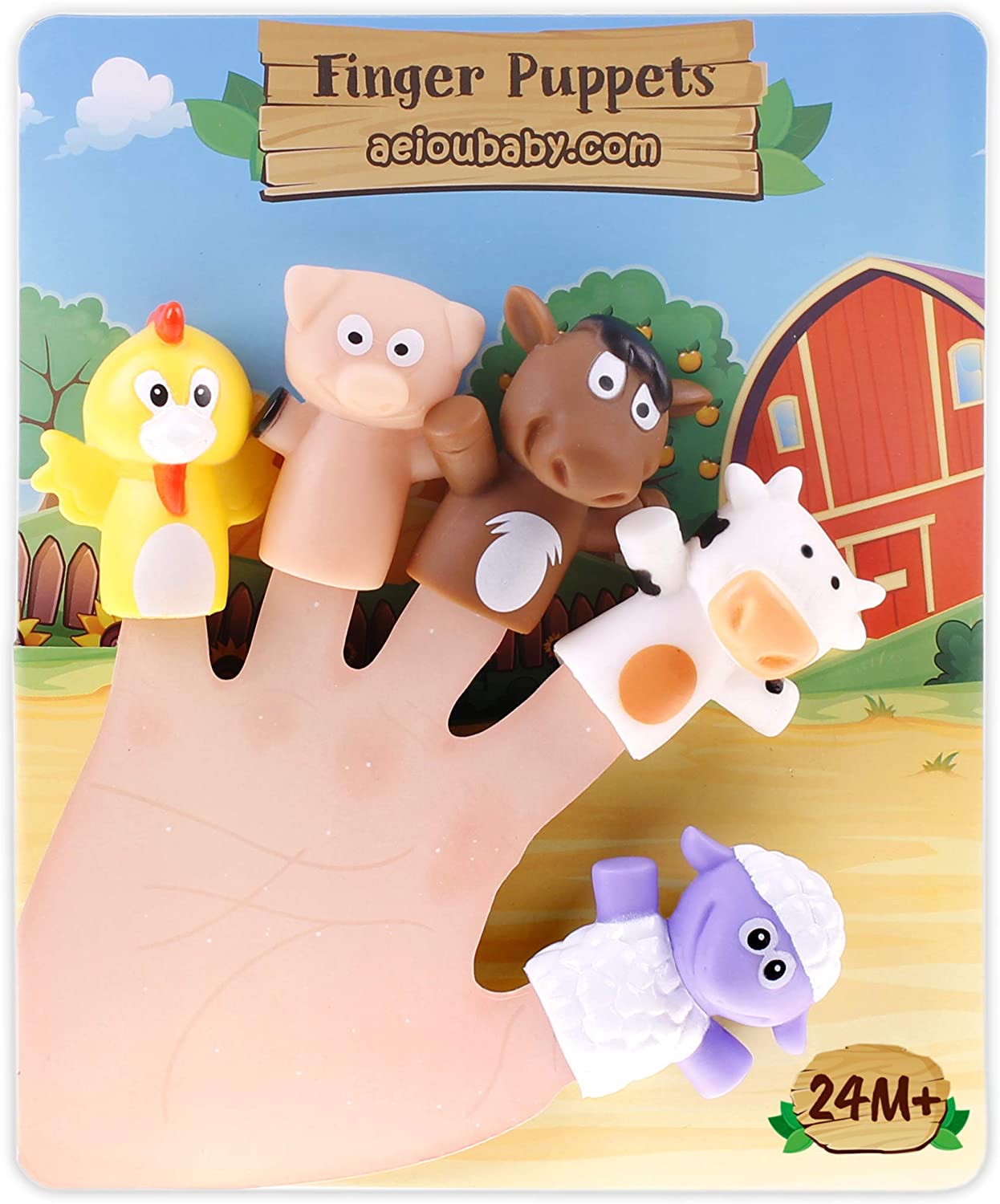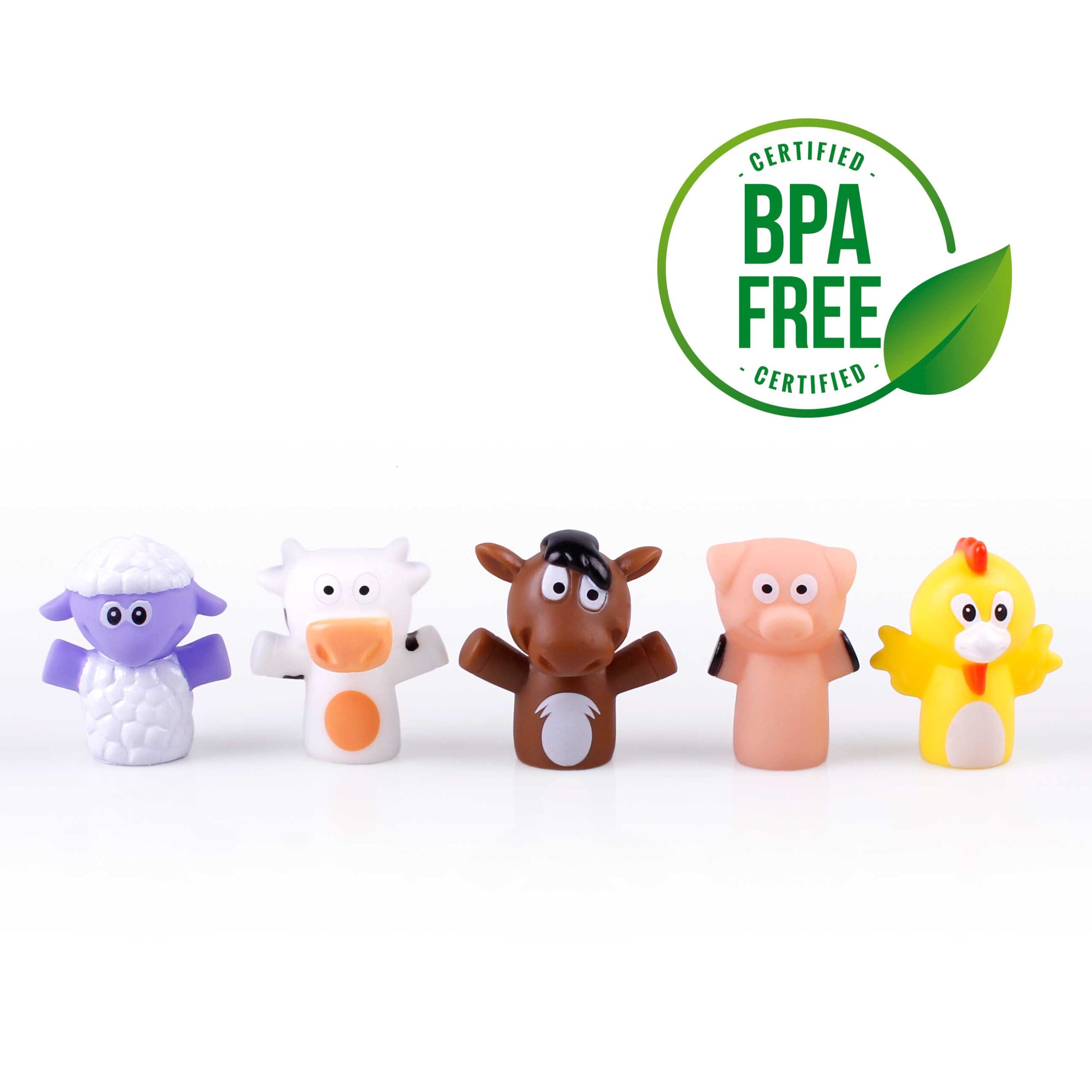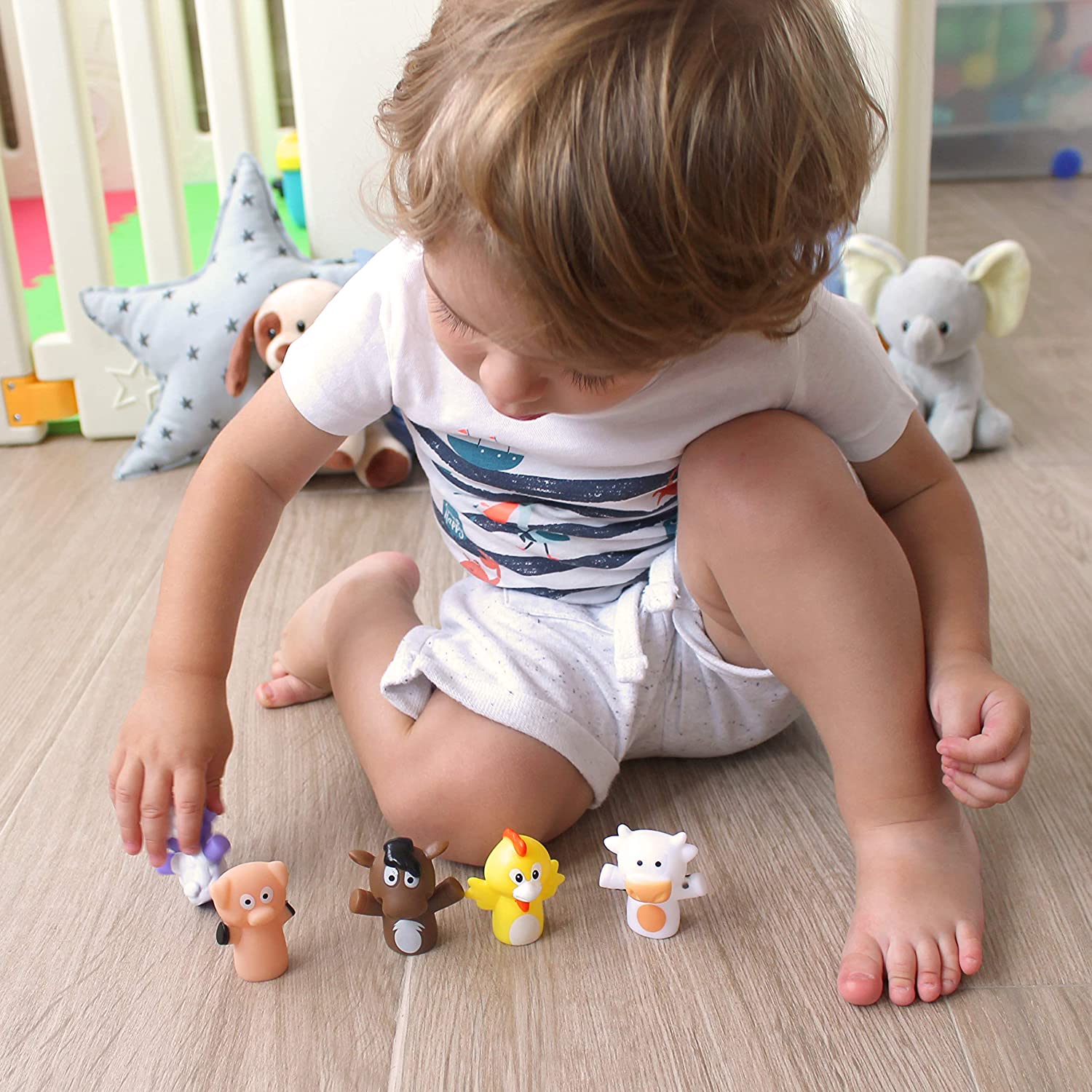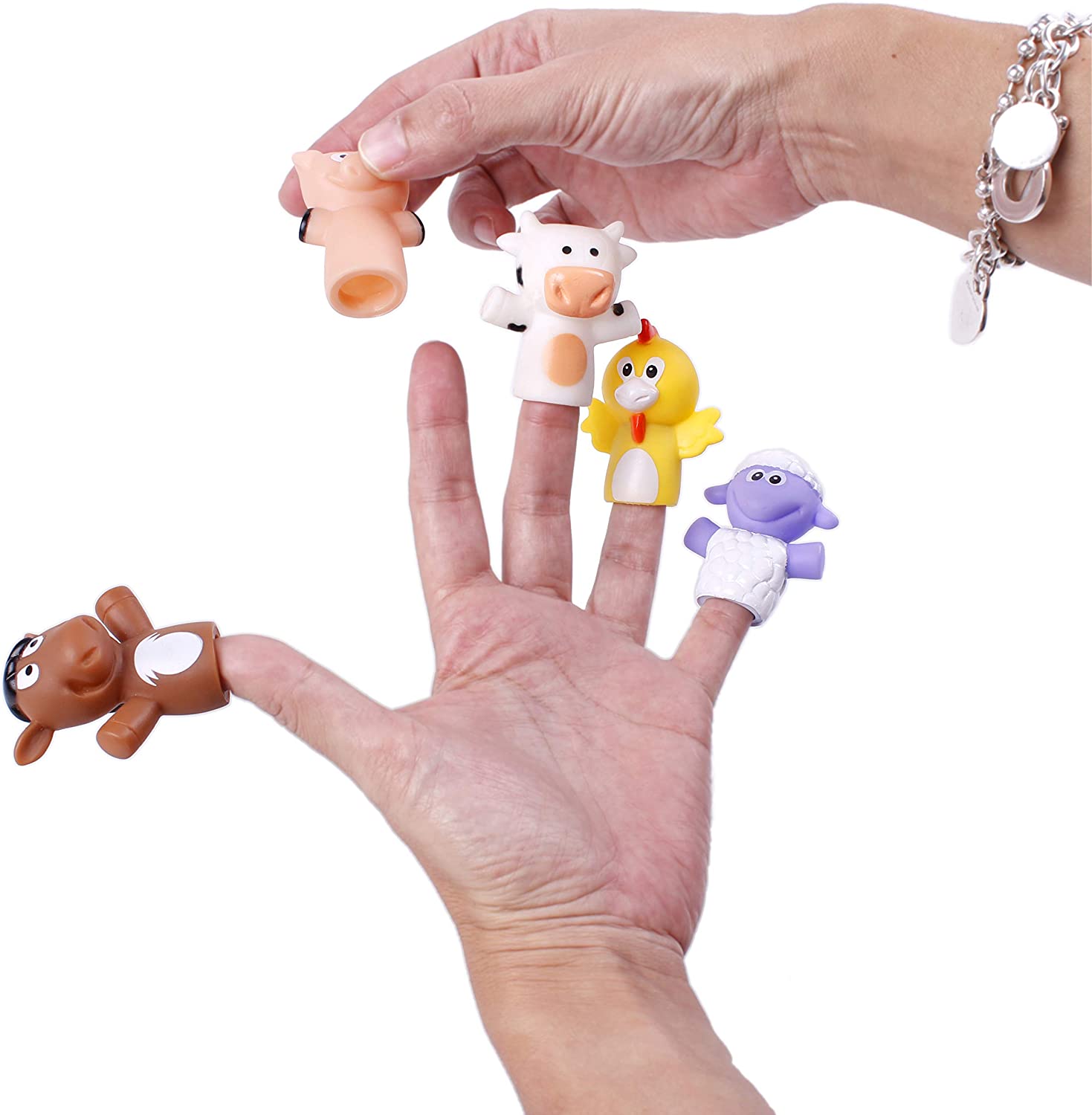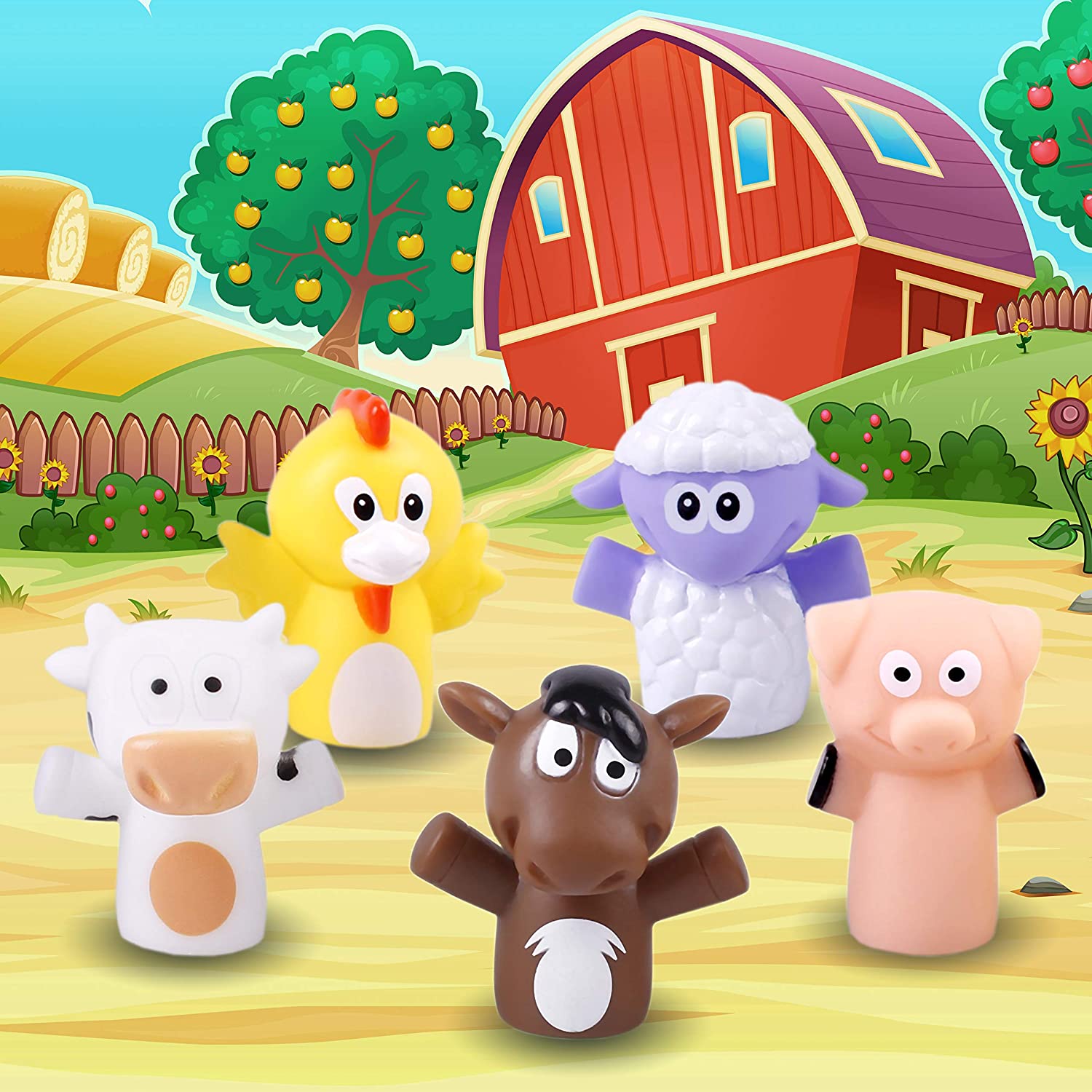 ---
Resistents 

Have fun wherever you are

Our fingers puppets are made from rubber, meaning they are soft and resistant, so they are completely safe for even the littlest of children. They are great for both indoor and outdoor use, and you don't have to worry about a thing!

Waterproof

Suitable for using in the bath

If your little one wants to use their finger puppets at bath time, you don't need to worry! They are completely water resistant, meaning your little one can use them in the bath without a problem. Just remember to dry them when they've finished!

Educational

Learn whilst playing

Playing with puppets is a great way to develop children's imaginations, as well as improving their attention span. They also make a fantastic educational tool for children to learn whilst they have fun.
---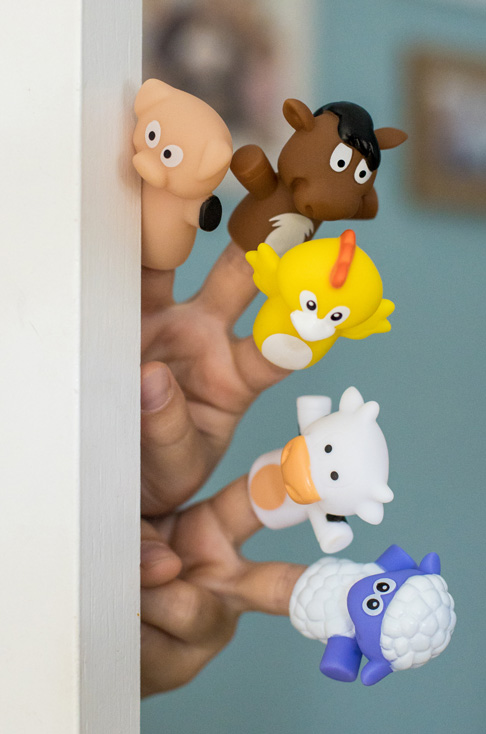 A great way to spend time playing as a family
Adapted to the little ones

Due to the toxin-free material, dimensions and smooth and soft feel, they are 100% child-friendly, even if they put them in their mouths!

They boost development

As they can be handled by children, not only do they develop children's creativity and imagination, but they also improve their motor skills, and the interaction between characters helps them work on their emotions and values such as empathy, frustration or generosity, boosting social development.

Evolutionary

There are so many different ways you could use our finger puppets – the only limit is your imagination. By adapting the game to the age of your child, these animals will be their friends for many years!
Features:

Material:
BPA and Phthalates 100% free PVC, CE-certified.
Size:
0.6 inches in diameter. Designed for children to handle themselves but also suitable for adults.
Recommended age:
From +24 months.
Easy to clean:
Waterproof, they can be cleaned easily mild detergent, so they're very hygienic.
Presentation:
Comes in original packaging that's perfect to use as a gift.